Tour Operators
You have a huge selection to pick from when choosing a tour operator, so I have made sure to provide all the details possible for each one, remaining relatively neutral. I try to only highlight travel companies which are both ATOL and ABTA protected, as I see this as a basic requirement for protection. If you don't see the company you were after on my site, send them a message to check whether they are ABTA protected or look throughout the site. The ABTA sign is normally highlighted in the footer (try pressing CTRL-F and typing in ABTA, however sometimes it will be as an image so this might not work).
Who To Book With
I will combine a number of online companies such as Directline-Holidays and Holiday Supermarket, as well as well known brands you will find on the high street such as Thomas Cook and Thomson Holidays. The types of holidays are also important towards your decisions, as some companies are phenomenal at offering the best all inclusive deals, while others are great at long distance world trips. Working out exactly what type of holiday you enjoy and finding the relevant company should help enhance your overall experience. I have reviewed each company honestly while trying to provide as much information as possible, however I also like having you add your own personal reviews so don't forget to provide your input.
Travel Companies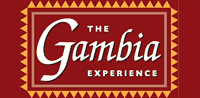 Kuoni Holidays

Love Holidays

Manos Holidays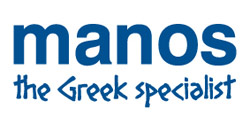 Neilson Holidays

Olympic Holidays

On the Beach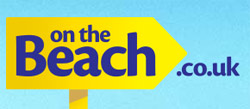 Red Sea Holidays

Somak Holidays

Sunset Holidays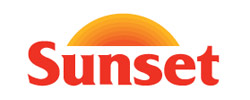 Sunshine Holidays

Thomas Cook holidays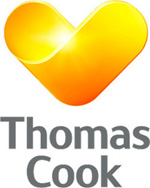 Thomson Holidays
Travel Republic

TUI Travel

Virgin Holidays

Reputation
When picking a tour operator, you will want to look at their reputation in order to ensure they are the right company for you. This combines the reviews they have received online (not just from the sites they are showing off, but also from other ones like Google Reviews, Review Centre, Trust Pilot etc), how long they have been running for and the name of the overall brand that owns the company. For example, if the tour operator you pick is a brand owned by TUI, you can be pretty certain they will deliver or will be capable of offering you a complete refund.
For me, the reason reputation is so important is that once they have gained a strong rep, they will do anything to keep it, so the small, less known brands might not offer you a refund when something falls apart, however the bigger companies would rather take the hit over the bad publicity.
Guides and Reps
When you book your trip, try and find out details about the hotel rep, as one is normally provided for most locations. This might not be necessary with the type of holiday you are looking to book, but if heading to somewhere like Sharm El Sheikh then you will definitely want to learn about the hotel rep and what to expect, as well as prices and recommendations.
Environmentally Friendly
We should all try to do our bit, but what many of us don't realise is the vast difference between tour operators corporate responsibility towards ecotourism. Some resorts are known to be wasteful, some airlines will take you unneccessarily far around so you can save a few pounds on your trip, some areas are known to be unfriendly to the environment. If any of these factors are a consideration then you might want to do some research on this topic before you leave. Some are certified as eco-friendly, however not many fit the bill, so take a look for yourselves.