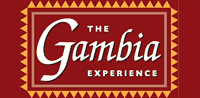 Who Are They?
As you can tell by their name, The Gambia Experience are a UK based holiday company which focuses on trips to Gambia, of which they have been offering holidays to for over 25 years. Gambia Experience is actually part of a bigger makeup, as their parent company is Serenity holidays, which also operates Corsican Places, Great Escapes, Sardinian Places and Allez France. If you're up for a slightly different experience, you can also book a trip to Cape Verde or Senegal through their parent company, which they will always be happy to connect you through to.
The company is ABTA protected (v5963) and ATOL protected (1866).
Bread & Butter
You can book different length holidays and different types of breaks, but most trips are either 1 or 2 weeks long. The sales team are also always happy to build you a completely tailored holiday, to suit your wants and needs. This can involve anything from group trips for weddings, romantic couple breaks, family holidays or even people heading there on their own.
What Is In Gambia?
Located in West Africa, Gambia is a beautiful country which neighbours Senegal. Tourism in the area has been growing in recent years while the currency is Dalasi. Many people look to come here to see the wildlife, which is truly exciting, offering something you simply won't find anywhere in Europe. Beyond African safari trips, many people also choose to try out local cookery courses, where you can truly embrace the local culture and learn about their history. A river cruise is also highly recommended by a large amount of past customers. You can take your pick from approximately 20 different hotels offered by the tour operator, as well as 10 neighouring hotels in Senegal.
Airports
The main airports in the UK you can fly out from are Gatwick, Manchester and Birmingham, therefore you can be relatively limited in regards to picking a local one, however flights are mainly reliable and you have a great selection of resorts which you can stay at. Some of the resorts which you could consider include Kotu, Bakau, Kartong and Kolili. You could also consider taking a holiday to the island capital Banjul, which is also increasing in popularity.
Reviews
According to Feefo, the Gambia Experience has 4.5 out of 5 rating, from 1,489 reviews. This is a very high rating, stretching across a large amount of reviews, however I always have doubts over the genuinity of reviews featured on Feefo as all the travel companies seem to have almost immaculate scores. Being the polar opposite, they all have poor ratings on Review Centre. The Gambia Experience rates as 2.8 out of 5 on Review Centre, however this is only based on 4 reviews.
Overall from looking at multiple rating sites, they have a generally very high rating and mainly happy customers, while the negative reviews aren't always offering fair reasons for complaining, such as delayed flights.
Stay In Touch
Be careful, their phone number isn't an 0800 number so there will be a charge applied, but if you fancy giving them a call, you can reach them on 01489 866939 while you can also reach them at the address below:
The Gambia Experience,
Atlantic House,
3600 Parkway,
Solent Business Park,
Fareham,
Hampshire,
PO15 7AN
Their opening times are also below:
Mon to Fri: 9am – 7pm
Sat: 9am – 5pm
Sun: 10am – 4pm
Staying Social
You have to search high and low to find their social profiles, as they hide them away, completely missing on their site. They do keep up to date with their Twitter account and post some very interesting tweets on what is going on in Gambia, so if you are visiting the country then I would definitely recommend following the profile @GambiaXperience. They have also been posting a 'photo of the day', with some beautiful images making me want to get on a plane right now!
The thing that I find the most interesting is they are often tweeting their blog posts…I couldn't find their blog on the site, but when going through the tweet, they have a great blog that they update fairly regularly. Why was it so hard to find?? They seem to get a decent response from each post, with their four experts including Matt Smith, Kathryn Burrington, Louise Thomas and Katie Bushnell.
Their article, posted around a year ago, titled 'Traditional Gambian Food And Drink' was a really interesting read, making my tummy rumble and also raising interesting points for anyone who is visiting the country and wants to find out what the recommended local cuisine includes. My tip to them would be to write out the full recipe and then to mark it up with hrecipe micro-formatting, which works amazingly for pinterest recipe markup, but now I'm going off on a tangent. Definitely have a read if you get the chance.