Foodilic – Delicious and Nutritious in Brighton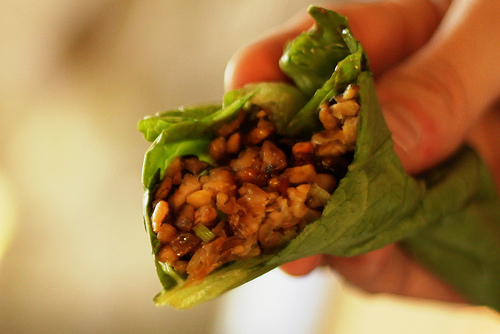 If you're a big fan of vegetarian food, this should really tickle your fancy, as it is possibly the best vegetarian buffet in Britain! Don't get me wrong, I'm a meat eater, therefore this restaurant lacked something to me, but my friends are obsessed with this place. I should point out, they do serve a couple of meat dishes, however they aren't great and the true value is in the gloriously tasty vegetarian dishes supplied in great quantities.
My hands down favourite dish has to be the spicy chick peas with the roasted sweet potatoes, closely followed by the roasted butternut squash with pumpkin seeds. You can be certain you will manage to get your 5 a day (or if we are being European/Japanese, 7-9 a day). A number of the dishes are coated in a rich garlic flavouring, which suits me perfectly and left me with a smile on my face, albeit with a strong aroma floating from my throat.
They also provide a number of really tasty and healthy smoothies and fruit juices to keep the health going. However, if you really want to tease your sweet tooth, there are some incredibly tempting looking deserts that are on show in the window. My one disappointment was that none of these deserts are included in the price of the buffet, however they all look worth spending extra on. We had a try of the cheesecake, which was really nice.
You can find Foodilic in a number of locations now as the restaurant is beginning to open up a number of other stores in Brighton and London. The latest store to open is the one on 163 Western Road in Brighton, however the one I visited and reviewed is the one on 60 North Street in Brighton. If you decide to visit the store in London, you can find it at 260 Pentonville road N1 9JY.