Are you looking for a little piece of paradise? Somewhere to escape the hustle and bustle of daily life, to relax in lush environments with but the sweet symphony of the sea to ease your mind into a soothed state of relaxation? Or maybe an opportunity to wake up to a picture perfect scene of glorious beauty displayed by the sun, soft sands and glimmering sea? Have breakfast with the best view you could possibly want? Does the idea of a Pina Colada by the pool with soft music playing in the background interest you?
Are you looking for adventure, thrill and none stop partying? Days of water sports, such as jet skiing, speed boat tours and surfing? Does the prospect of boat parties tickle your fancy?
If 'yes' is the answer to some of these or maybe even all of these questions, then you need to take a trip to the Balearic Islands, a trio of islands off the coast of Spain that all offer very unique experiences, from tranquility and relaxation to nonestop partying. There is something for everyone on each of the islands, so you most certainly won't be disappointed. Book your holiday with directline-holidays today.
MENORCA
Menorca is the uppermost island of the three, it may not have the same repuation as Ibiza for example but it holds up just as strong as a place to visit and enjoy yourself, consisting of beautiful tranquil scenery, clear gorgeous waters and pretty little town houses with friendly locals. If its simply an escape you need, Menorca is a perfect place to stay. Take a stroll around Maó Harbour or hike to the top of Monte Toro or join in the fiestas. Not everything involves walking however; there is of course horse riding, Kayaking and watching the sunset while sipping something cool in Cova d'en Xoroi at Cala'n Porter.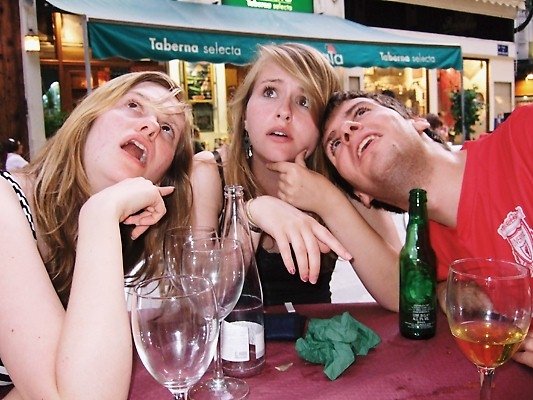 MAJORCA
Majorca is the middle and biggest island of the three, it is renowned for its water sports and great attractions so you'll never be left without interesting things to do while you're there. Watersports are aplenty here, from jet skiing to kayaking and if that isn't your flavour, take a trip north to Pollensa where you'll find a pleasent little town with more than enough restaurants to suit your desires, or hike in the Tramuntana mountains, there is also the Puerto de Pollensa beaches for strolling. For a deeper list of options, I recommend having a read of my list of things to do in Majorca.
Of course, these trips have a tendency of adding up and emptying the wallets, therefore you could also benefit from reading my tips on having a majorca holiday on a budget.
IBIZA
Ibiza has something to suit all, it may be renowned for its partying and wild nights, but there are other places you can visit on the island to get away from all that if it isn't to your tastes, from pretty little towns to beaches along the coastlines. In fact, this one actually came as a surprise to me, as I wasn't previously aware, but virtually every family I know seems to visit Ibiza as a great family friendly resort.
If partying is your thing, there are more than enough clubs and bars to choose from in Ibiza. The clubs and bars are always lively and it is not uncommon for celebrities to appear, there are live performances and raves for even the hardest partiers. Seriously, you might want to follow what all your fave celebs are doing on Instagram, as many will be heading out to the party lifestyle of Ibiza. When partyheads are not grooving it down, there are a variety of activities to partake in, from watersports to trekking.
Formentura
This is the smallest of the Balearic Islands, struggling to offer the same tourist attractions as its neighbours, but this certainly doesn't mean it is not worth visiting. From the Platja de Migjorn to the Ses Illetes and the Far de la Mota (lighthouse), there is plenty to see and do, with scuba diving equipment available to hire or padi courses to book if you're new to diving. Unlike Ibiza, Formentura is very flat, however the exception is at La Mola, offering great views of the island.
It should however be mentioned that Formentura doesn't have an airport, therefore you will have to arrive by boat. Not bad, adding an extra element of excitement to your journey.
The Balearic Islands are a great option for anyone wishing to head to this warm country, while if you plan on travelling around a little then it might be worth having a read of my list of things to do in Spain.