At the moment I'm not travelling around the world, sadly, so I've decided to focus my articles on the city I'm living in for now, Brighton! I will be running articles through the best restaurants to eat in, the things you cannot miss and the best places to stay.
Today I'm focusing on the Claremont hotel, a beautiful guest house located in Hove. The rooms are impressively sized, while the location is calm and quiet at night.
You are a relatively short walk from Brighton town, maybe about 15 minutes (I can't remember how long it took me to walk, I might have been distracted by shops). Alternatively, buses run along Western Road, which you can take into Brighton or where ever you like. You're also just one road up from the beach, which is just a couple of minutes walk.
You're also about a 15 minute walk from Hove station, which can take you very quickly to Brighton station, which then connects you to the rest of the country.


What Does A Room Come With
The hotel offers free wifi, while each room provides you with towels, small shampoo bottles, a bottle of water and a decent size TV. You also get your usual tray of coffee and tea, the perfect get-me-up, while they also provide you with a radio alarm clock so you don't have to rely on the annoying buzz of a mobile alarm.
All rooms come with en-suite bathrooms, an absolute must in my eyes, while they were completely clean when I arrived and a good size. Plus I love a bath, I'm not ashamed to admit it!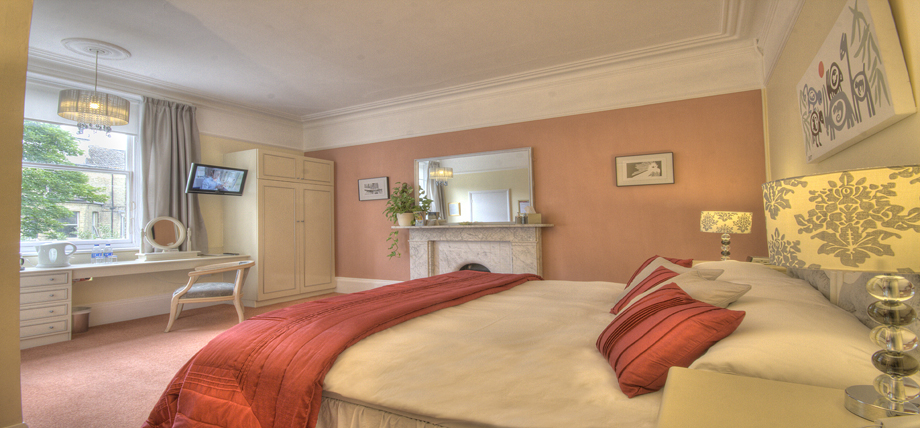 Price
A usual standard room will cost you £90, slightly more expensive than some of the competitors, however the quality is much greater. If you want to upgrade to a double bed just for you, it is an extra £5.
If you'd like a double bed for two people, the cost is £130. Then you have the slightly more expensive rooms; A superior double is either £115 for one person or £165 for two.
You can then order a deluxe room, which is a much bigger space (apparently 22 square metres according to their site, which costs £130 for a one or £195 for two people.
The final option is the four poster, one I have yet to stay on and something I am determined to do in my life, or at least in the next year! The price is the exact same as the deluxe room…but you get a four poster bed! There are only two four poster rooms so it seems to be very much first come first served, so it is worth booking in advance.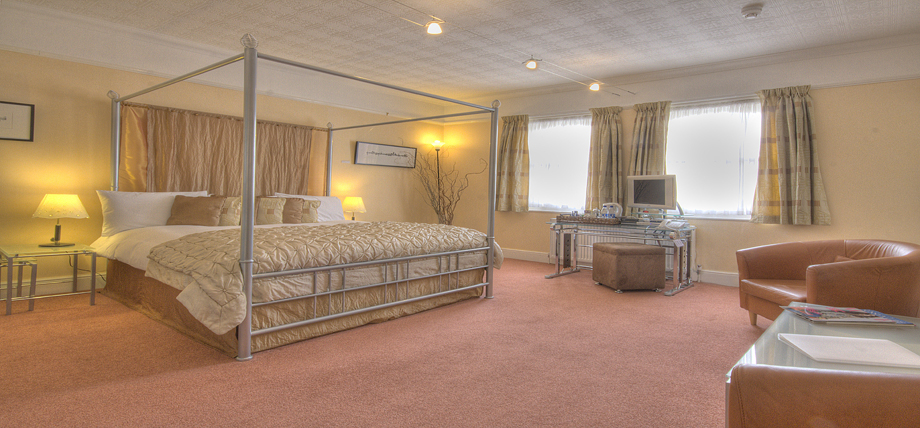 Children's Prices
If you want an extra bed for a child, this will only cost an extra £25, while it is free if you'd like a cot. Just talk to the staff at the reception and explain your situation. To be safe, give a call beforehand to ensure they keep one for you.
Booking
If you would like to book a room at the Claremont, I have now setup a booking reference through HotelsCombined, meaning you can search below and be forwarded to the pertinent page. I hope you enjoy your stay!
Contact
Tel: +44 (0) 1273 735161
Fax: +44 (0) 1273 736836
Email: info@theclaremont.eu
Address
The Claremont
13 Second Avenue, Brighton and Hove,
East Sussex BN3 2LL