While the majority of tourists heading for the shores of Greece may opt for one of its many islands that can be found off the coast, some may prefer to stay on the mainland and for very good reason. Halkidiki is a particularly popular spot for a Greek holiday (also with an epic name), but if you're looking for somewhere a little more relaxed, untouched and peaceful, Direct Holidays to Kalamata are well worth considering. This is who I booked with, while the trip was absolutely unbelievable and perfect for a romantic break with the girlfriend.
Kalamata is a popular city on the Peloponnese peninsula and while its city status automatically means an abundance of people, what it doesn't have is hordes of tourists which, sometimes, can be a seldom-found thing. If you're after a piece of authentic Greek life, a stay in Kalamata could be a perfect option for you.
From the long beaches and plentiful olive groves to the city waiting to be explored, the Kalamata area has something to offer everyone. I would also recommend choosing to stay in one of the nearby village resorts so that you're not constantly dealing with the rat race of the city. Stoupa would be an ideal choice for a chance to appreciate the beach life as well as the culture of the area.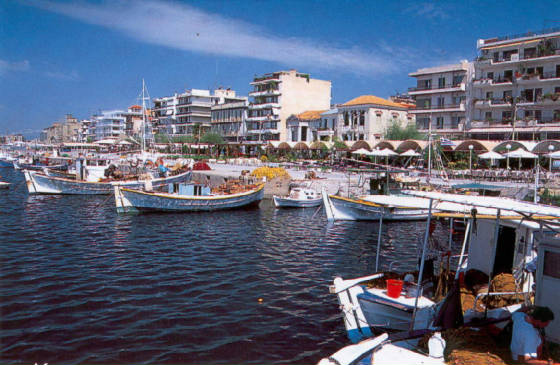 Kalamata is the gateway to various other areas, including the renowned ancient city of Olympia, an archaeological site that was once home to the first Olympic Games – this incredible UNESCO site is well worth a visit to see the ruins of the Temple of Hera and the Philippeion.
The area also boasts a wide range of watersports, which would be perfect to stretch your legs and get the adrenaline pumping, while the Byzantine architecture and stunning restaurants and Greek tavernas would be super to incorporate into your day.
Regardless of the time of year you choose to visit the region of Kalamata, you can expect a relaxed, peaceful break with as much, or as little, activity as you like.
Below I have tried to list my 'things to do in Kalamata, as I feel I do this with every area, might as well keep it going.
Relax on a beach in Messinia and have a walk through the forested mountains
check out the modern Greek art gallery
The Benakeion Archaeological Museum
Municipal theatre
check out the folklore and history museum (I didn't do this one, so not sure how good it is)
Try out every water sport known to man, from jet skiing, kayaking, surfing and paddle boarding
If you can think of anything I have left out, do let me know as I love to offer the most comprehensive guides to the area, so I'd love to keep the article up to date. Alternatively, let me know your experiences of Kalamata in the comments below.