I had mixed fortunes while in Huacachina, with a bit of a stomach bug, however this was a really impressive area which you have to visit if you are in Peru. I stayed in the banana hostel, which was highly recommended to me, however I would say it was relatively good, however a large amount of people got food poisoning from their food. No worries though, stay at the Banana hostel and simply eat across the road at this amazing restaurant which serves an unbelievable Thai curry. Below I have listed my top things to do in Huacachina, however if you can think of any more, do let me know as I would be more than happy to add them to the list.
1) Sandboarding and dune buggying
This is hands down one of the greatest things you can do in South America and is a pivotal part of your trip in Peru, however some accidently miss this from their itinerary. In fact, we only heard about Huacachina from other hostel stayers in Lima, however the sandboarding and dunebuggy was enough for us to be sold. The cost was 35 sole, which is under £10 and you get an unforgettable experience. You are taken out on the dune buggy at ridiculously fast pace over the dunes, followed by sandboarding, whether standing up or lieing down. You can book this for either 10am or 4pm.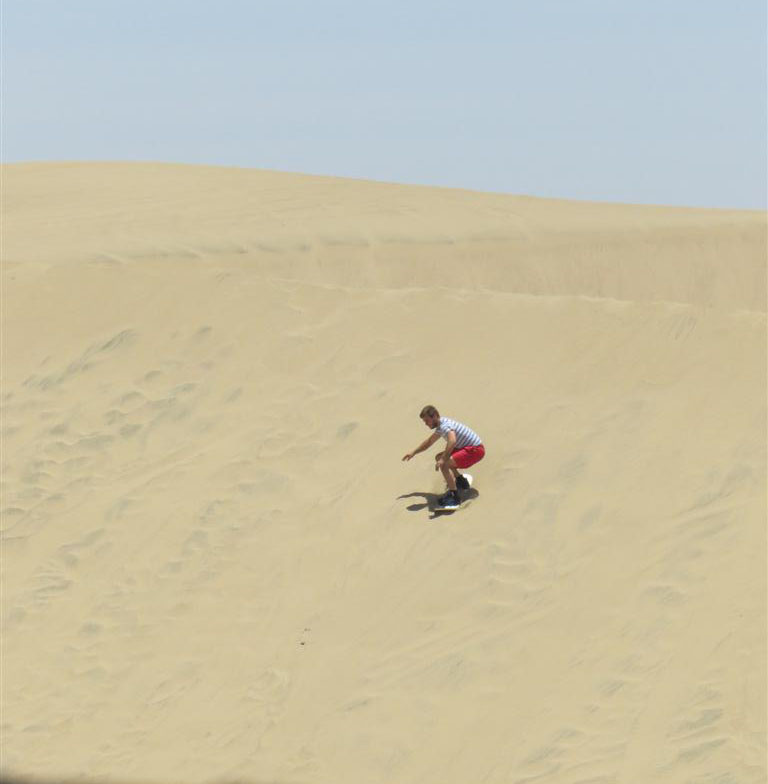 2) Sunset in Huacachina
Climbing up the sand dunes at around 5pm, you should get to the top perfectly in time to watch the beautiful sunset over Huacachina, as the oasis becomes alight. The walk up is a bit tiring, however it is definitely worth it and shouldn't take you longer than 20 minutes. I would also recommend bringing up a celebratory drink/meal to have with sunset.
3) Have a Pisco Sours at Huacafuckingchina
There is a bar very close to the banana hostel, facing the oasis, with the amusing name Huacafuckingchina. It is a place of blurred memories and a hell of a hangover, but I can't doubt that it was great fun! Pisco sours is the traditional Peruvian drink, with Pisco, lime/lemon juice, egg white and Angostura bitter. Be careful though, the Pisco sours hit you really quick, be prepared for a heavy night!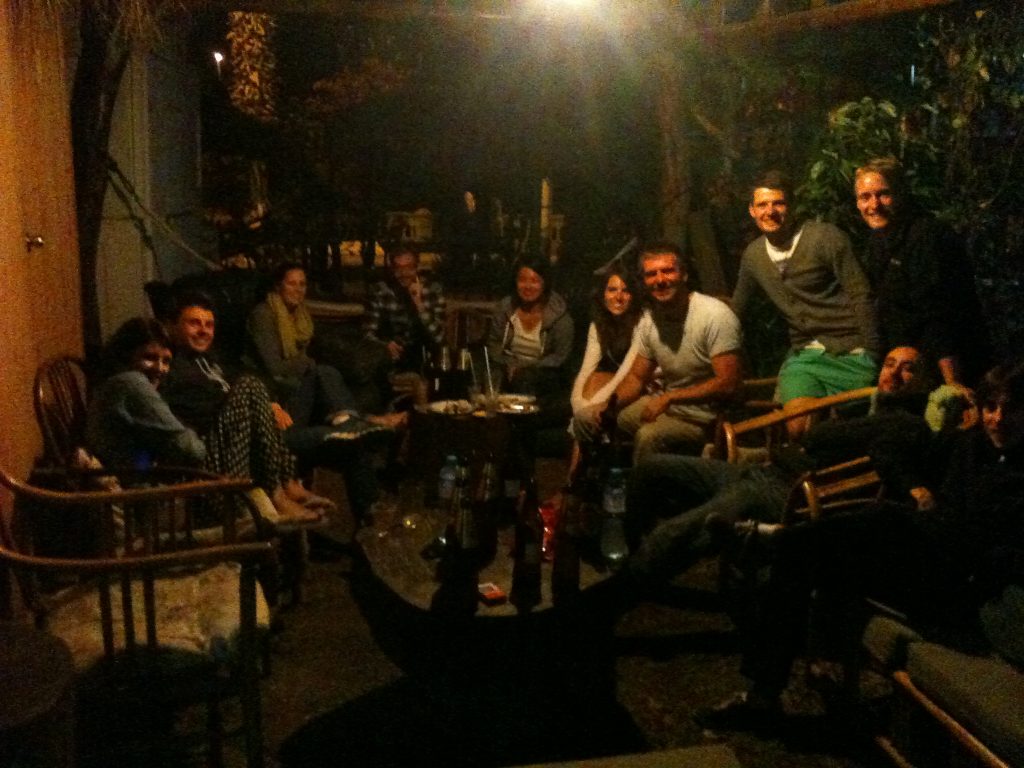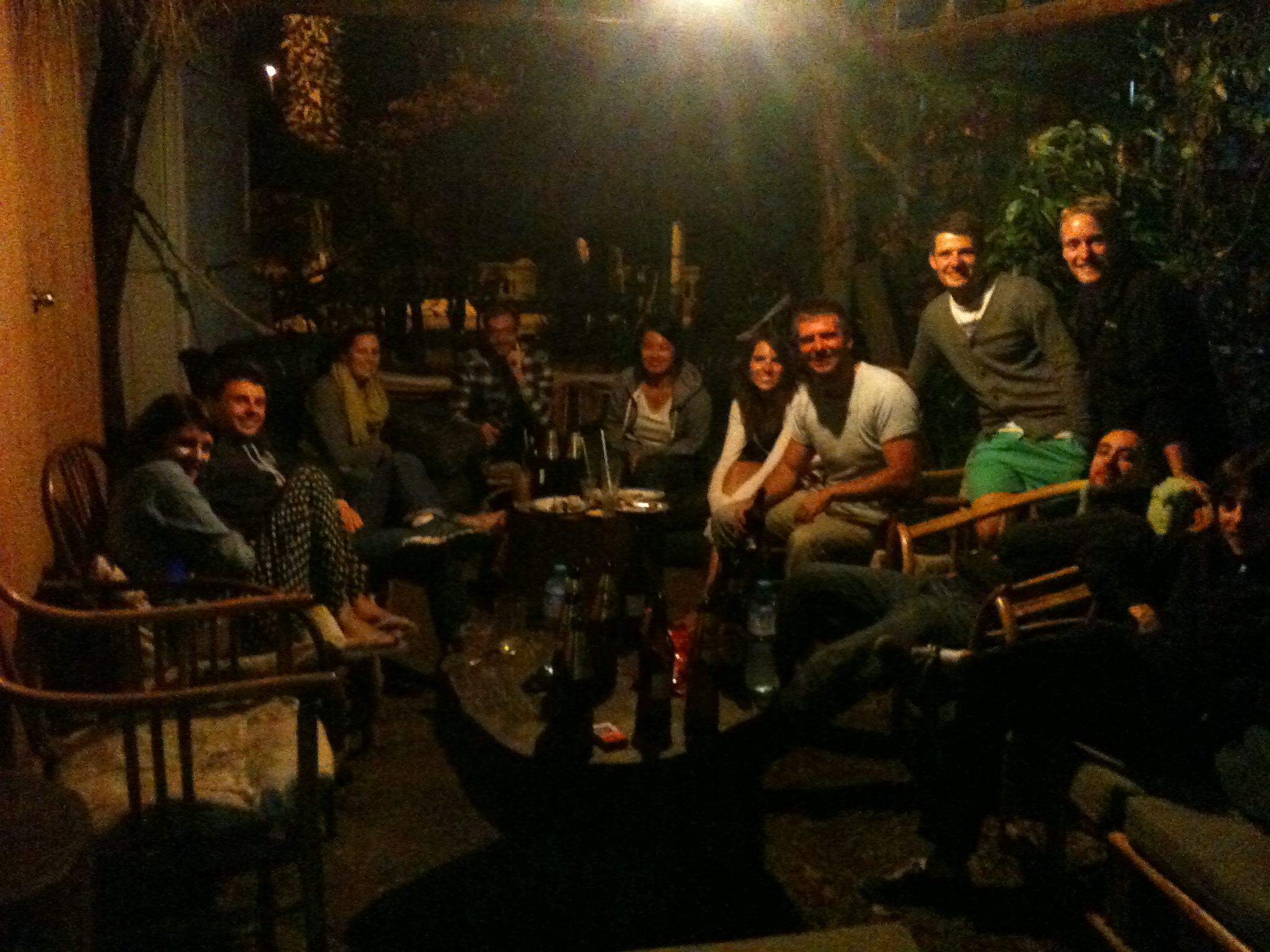 4) Pedalo on the Oasis
You can hire out a pedalo on the oasis for a good couple of hours. Not the most exhilarating thing to do, however this normally goes down well with couples. I would also recommend timing this so you aren't in the midday sun, maybe try to do this in the morning, then the dune buggy and sandboarding at 4pm.
5) Thai curry in La Casa De Bamboo
Leaving England, one of the only things I desperately missed from back home was a good curry, as it certainly is impossible to find one in South America. Rumour had been circulating around our hostel of this great place to eat a Thai curry, dead close to our hostel, so we ventured over and ordered the Thai curry, costing 18 soles (£4.50). It lived up to expectations and made a great big smile on my face as I tucked into the glorious curry. If you are in the area and looking for good food, definitely try La Casa De Bamboo.