White water rafting has been top of my personal list of things to do before I die for about 10 years now, so it surprises me it has taken this long, however it certainly lived up to the reputation. We did the rafting on the Chili river in Arequipa, which is a mix of grades II, III and IV, however it really didn't feel that scary at all. I felt it was a good 'first impression' of white water rafting as it was exciting, however it also left a sense of urgency to try a much harder location in the future.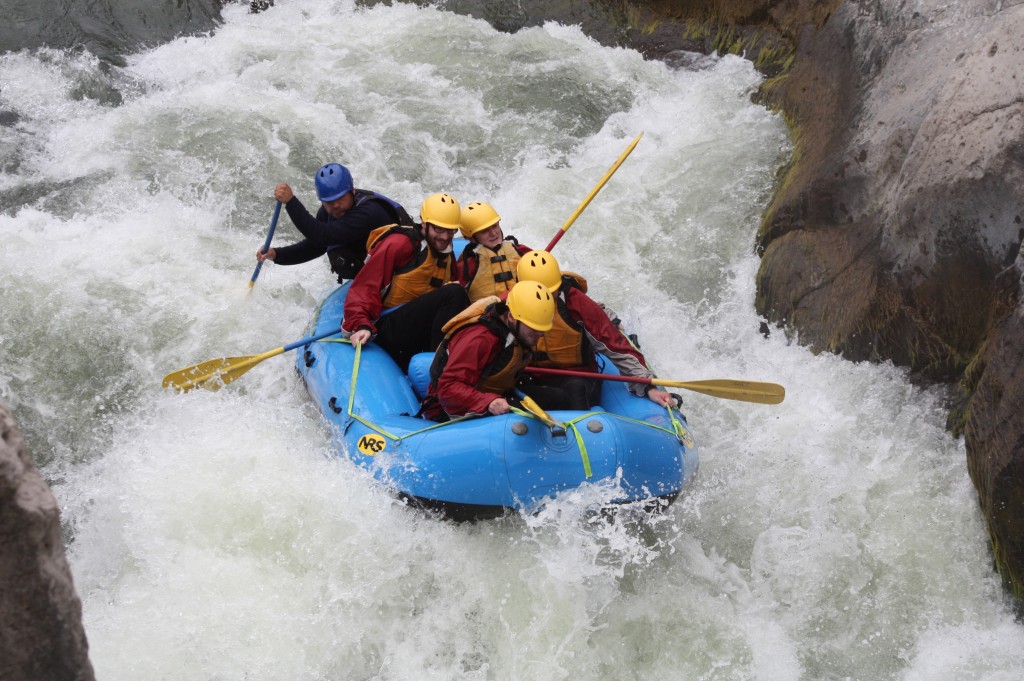 We booked the rafting through our hostel, however you can easily book the trip in town, while we paid 80 soles (that is about £20), which included delivery to and from the location (it was about a 20 minute drive from our hostel). It also included the wet suits and a small snack at the end.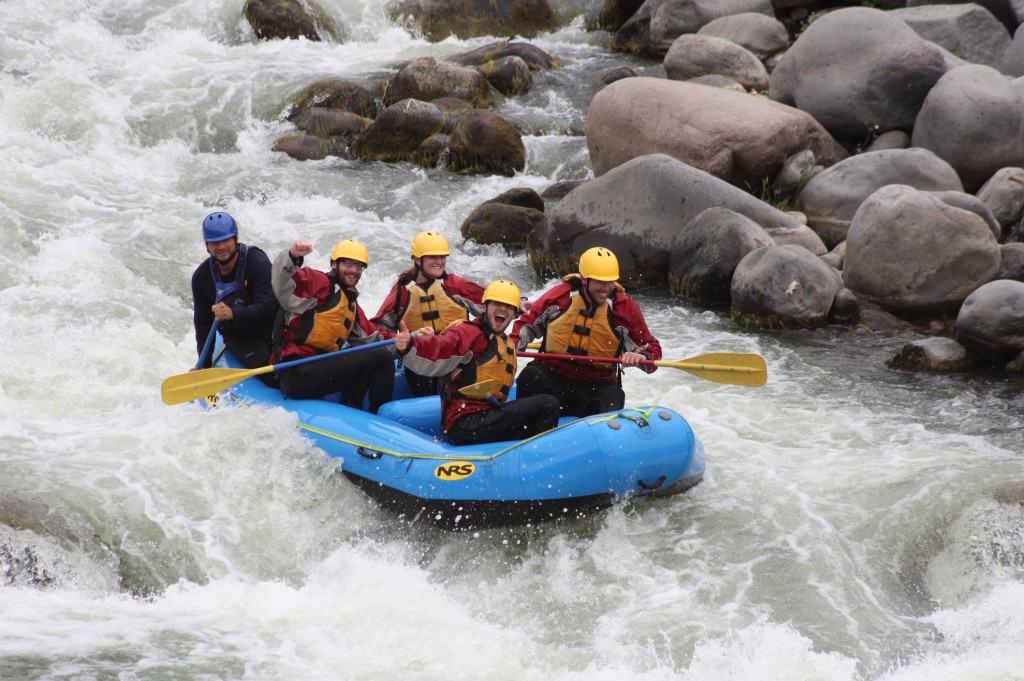 The rafting lasted 1.5 hours, however it certainly flew by as I was having the time of my life. The whole trip last 3 hours when you included transportation and getting changed.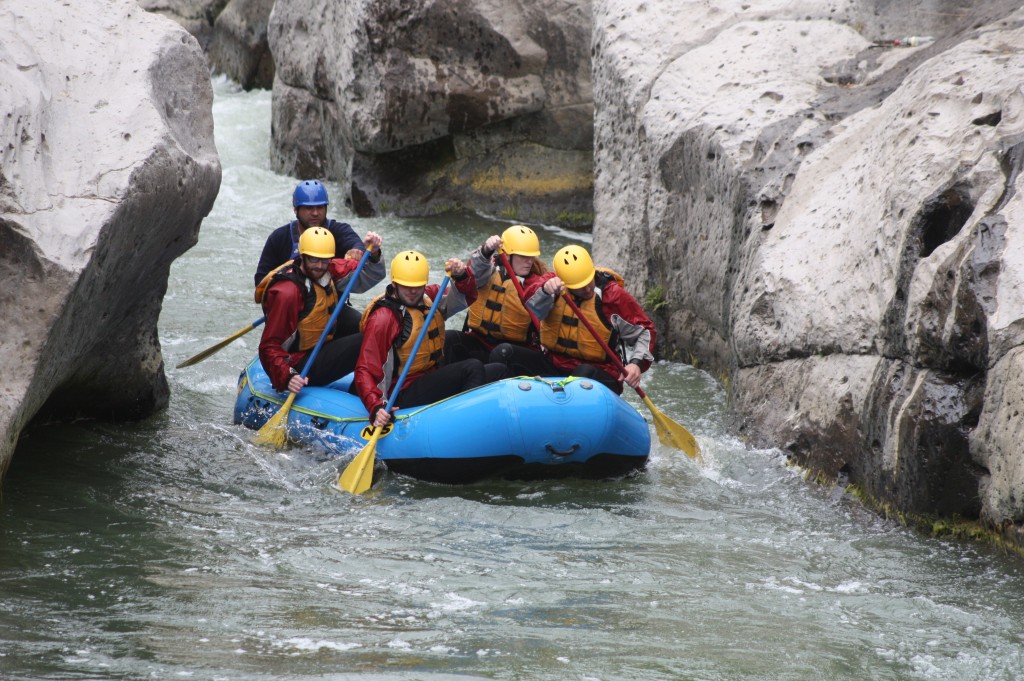 You will be picked up at 8am from your hostel and will be taken to the 'grotto of virgin of Chapi', with some unbelievable views of the volcano, overlooking the rapids.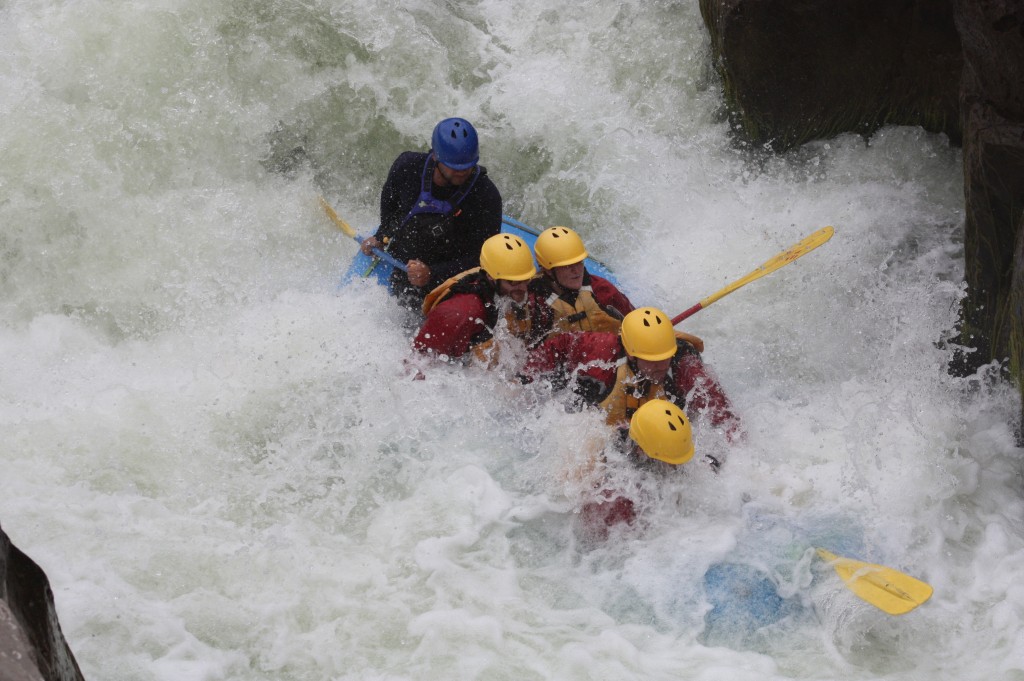 They also stopped part of the way down where there is a place you can cliff jump off into the water. I have a horrid fear of heights, however I overcame this to jump into the water, letting out an unmanly yelp on the way down. You can see the step by step process below, comic book style: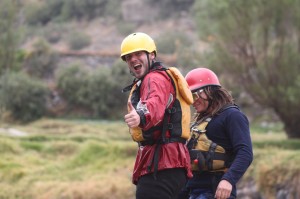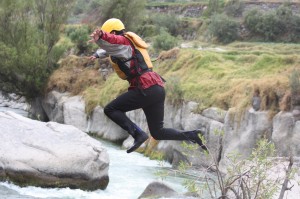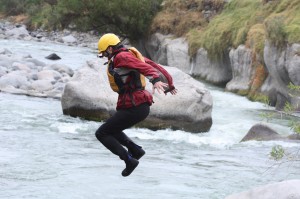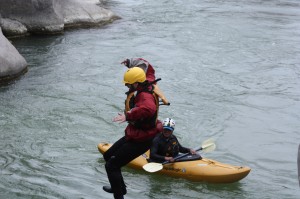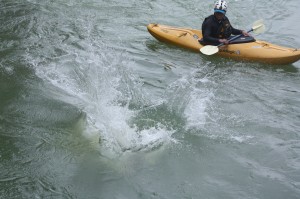 Eventually you end up and are given a small bottle of water and a pack of oreo's. Once you have got changed, you climb back in the van and the guide will load the photos onto CD's where he charges the equivalent of 10soles per person, however if someone doesn't pay, then that cost is then put onto the people who are paying. It still works out as dirt cheap though, so we paid the equivalent of £3 for 94 photos of our adventures, all amazing shots (as you can see above).
Things You Need To Bring
Don't forget to bring a towel (Towelie quote)
sun cream – you don't overly need it as your body is mostly covered, so this is only for people who burn instantly
a dry change of clothes to get into once you are done
swimming suit or something to wear under the wet suit (just underwear would be fine)
I would definitely recommend giving this a try if you're in Arequipa, it was amazing fun and you won't regret it.