Take a look through my list of things to do in Barcelona and you will inevitably come across the likes of Sagrada La Familia and the Camp Nou.
But when you visit an area, you really want to see the 'best kept secrets' of the city, the places the locals love to go or the areas that aren't yet tourist traps.
Before our visit to Barcelona, we seeked advice from locals to find some of these and I've compiled them below.
1) The Big Fun Museum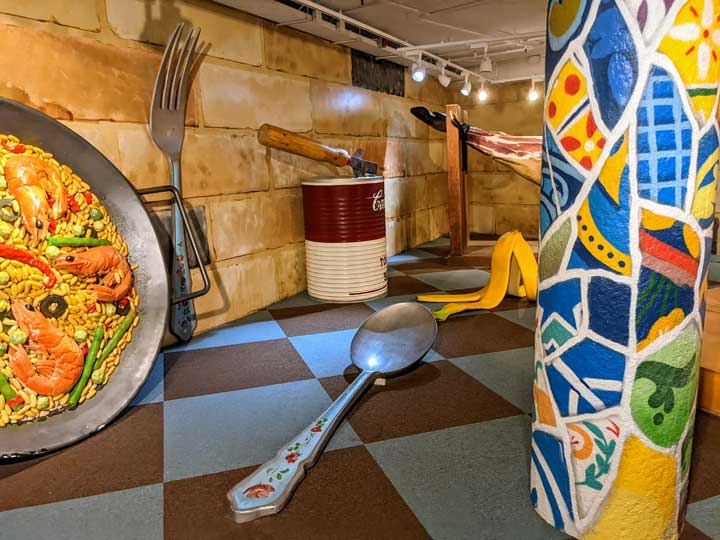 Prepare to become a giant child as you explore the larger than life items on display, such as a huge sink, the horror rooms and the topsy-turvy house.
This is an amazing spot for a bundle of laughs, we had a great time, while it took around 1 hour to completely get around the venue.
Of course, you might want to time your visit, as with other attractions it can get busy, but this attraction is all about getting weird photos, so you don't want a group around you destroying the pic.
Located along La Rambla, the Big Fun Museum has a central location and is only growing with popularity, so I presume in a few years this won't be such a 'hidden gem', but we loved it. The venue opens every day from 11am.
2) Paradiso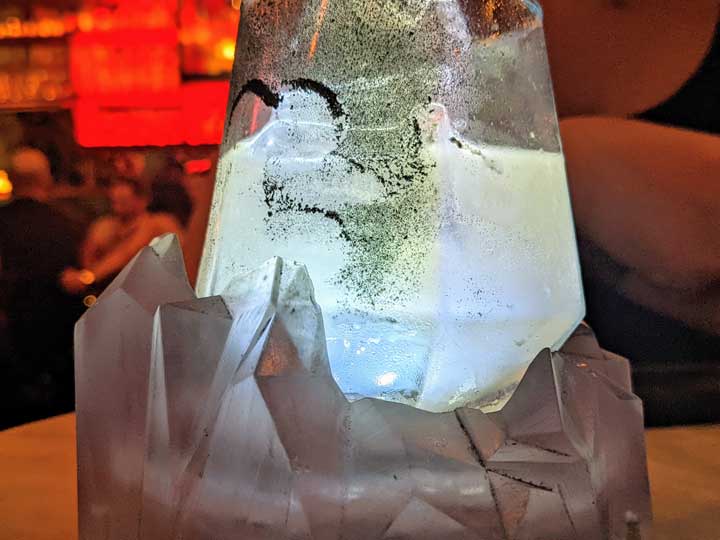 I had never heard of a speakeasy bar before this holiday, but we were told by others that one of the highest rated bars in the world was located in Barcelona, hidden behind a secret door, taking you from a pastrami shop straight through to an amazing cocktail bar.
We got to the front and wondered if we were in the right area, there were a couple of people sat outside, but it all seemed very quiet. The only part that gave it away was they had a red carpet out the front of the store which was a little odd.
So we asked whether we could come inside and they made us wait while they called in, before taking us through the mysterious door into this little haven.
The decorations were extravagant, the drinks were flamboyant and the staff were friendly. We loved our drinks, albeit at those prices we only had a couple before heading on.
3) The Set Lab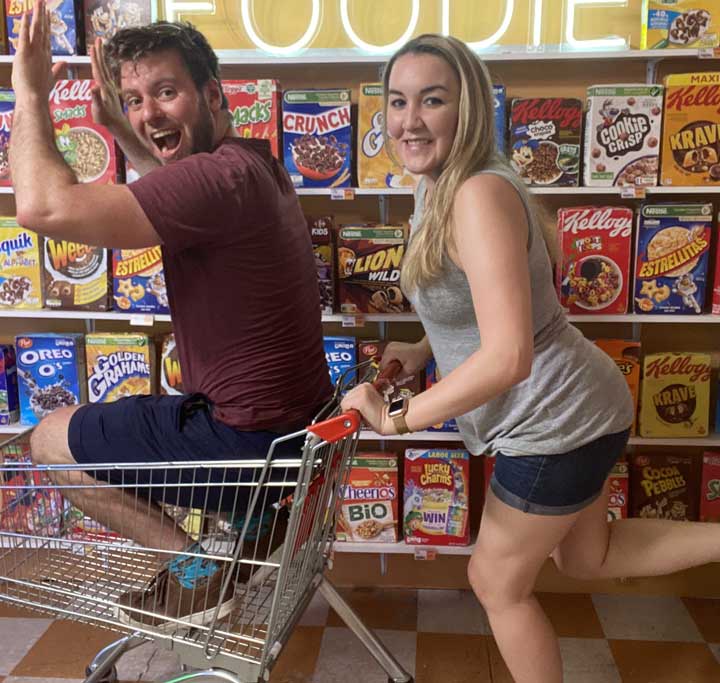 Another that is a little similar to the Big Fun Museum, this venue you completely hire out just for you and your group.
You can either pay for 15 minutes or the full hour, while we opted for an hour, but only really needed about 45 minutes.
They have multiple photoshoot scenes setup, such as a giant ball pit (which is fun to play in between sets), a bank robbery and huge cans of Fanta.
You can setup your phones or cameras, set the timers on and get yourself in shot for some hilarious photos and videos. Make sure to check out our video of our visit.
They also have a toilet and a changing area in case you planning on putting on different clothes once arriving. I love that you get complete privacy to do whatever weird photos you like without feeling rushed or others watching you.
4) El Bosc de Les Fades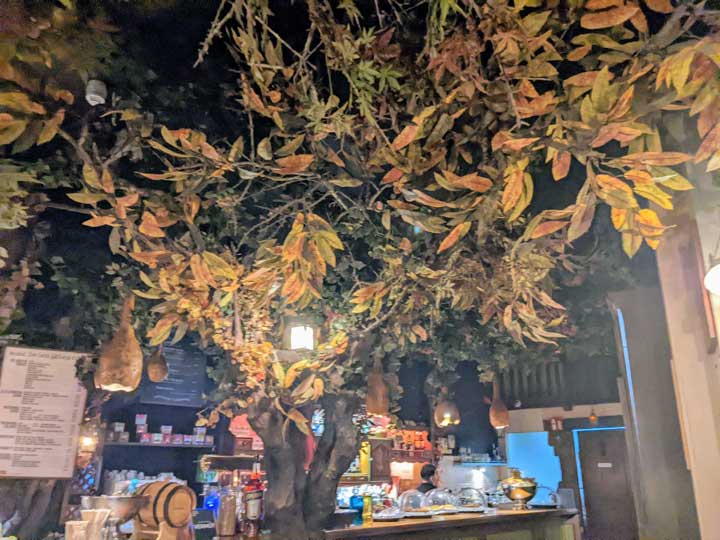 Here's an admission, we went inside but we didn't actually order a drink as it took quite a long time to get served so we gave up. But having said that, I would still highly recommend visiting this bar!
The décor made you feel like you were in a fantasy movie, with pixies around you. Our bar table was surrounding a giant (fake) tree, with the leaves all above you on the roof.
This is one of those bars that you find yourself just wanting to explore, like in an amazing museum or an immersive experience.
Technically this is a café, so don't feel obligated to have an alcoholic beverage, you can stop off for some food, but when we were there most people were drinking cocktails.
If you're going on a date or want to take your partner somewhere special then this is a great option.
5) Casa Batllo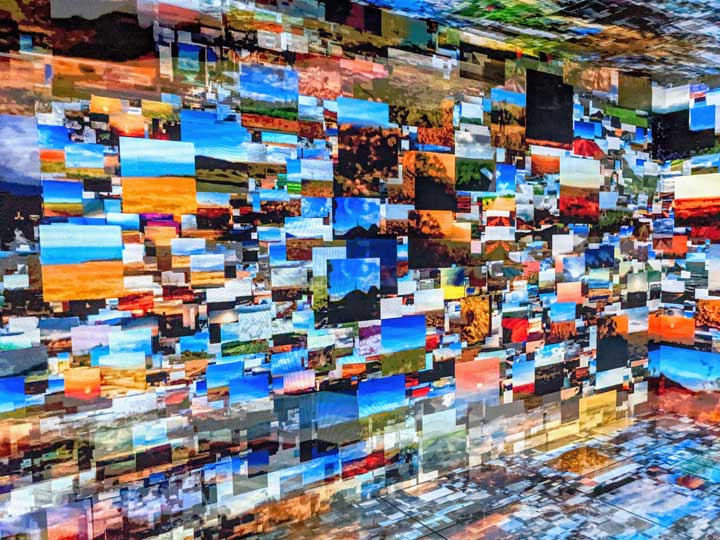 Sure, this is a push to call it a 'hidden gem in Barcelona', considering how much of a tourist attraction it is, but it was the final magical show that I felt was the hidden gem.
I explored plenty of buildings and attractions, all of which were spoken about in guides, but I hadn't read up on the final show that takes place in Casa Batllo.
You walk into a room, where visuals start to appear on all the walls, ceilings and ground, while music is played out. The entire show lasts around 5 minutes, but I wanted to go around again and again, I was completely captivated!
This was hands down one of my 3 best moments of my visit to Barcelona, so I can highly recommend a visit, considering a lot of people don't get around to going to Casa Batllo.