This was Raquel's first ever trip to Scotland and my first trip in around 15 years, so we were more than excited to explore Aberdeen.
Many of the 'things to do in Aberdeen' through the lists we found online seemed to highlight activities that were several towns across, which I found frustrating, therefore I've tried to keep this to things you can do when around the main areas without the need to get a train or a cab out of town.
1) Duthie Park Winter Garden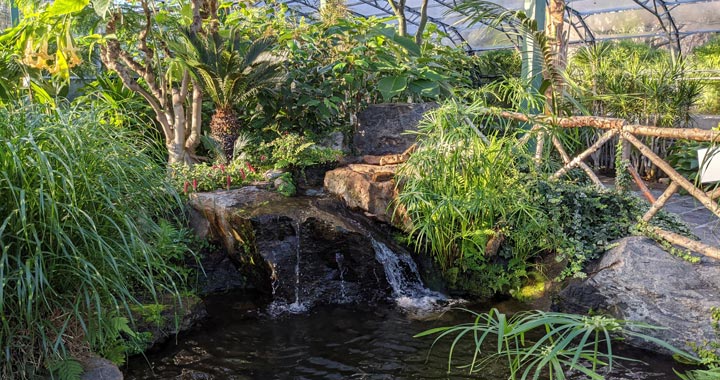 A 24 minute walk from Union street, Duthie Park was a decent size, filled with cute dogs running around, but the main attraction was the Winter Garden.
We were very happy to find it was free to enter the Winter Gardens, being one of the biggest indoor gardens in Europe.
You found a number of different sections, from the tropical plants to the cactuses, Japanese botanical garden and beautiful blossoming flowers.
There is also a café right outside, so you can stop off for a coffee and a cake.
Opening Times: From March to October – 10:30-17:00. From November to February – 10:30-16:00
Cost: Free for locals, we were charged a couple of pounds. Park is free to enter.
2) The Highlander Café Bus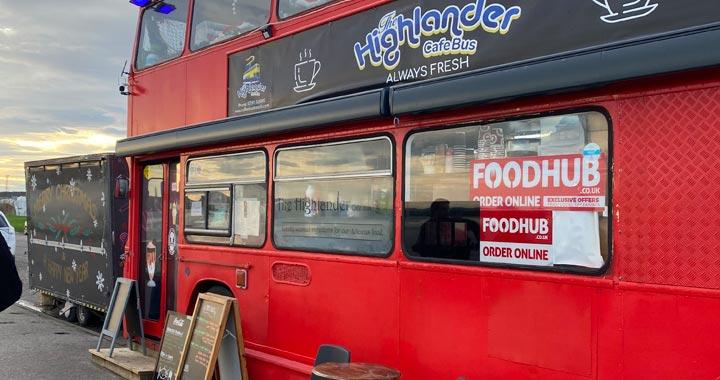 The Highlander bus café is as it sounds, a café on a bus. At the time we visited, they were redecorating the bus (most likely for Christmas) so we couldn't go inside, but they also had seats outside facing the sea, which was spectacular.
This is a great place to stop for a coffee or some lunch. I opted for a breakfast burrito, while one of my friends got the doughnut milkshakes (yep, that's a doughnut on a milkshake, as it sounds). They were out of doughnuts that day, so they generously offered to swap it for some pieces of brownie, which he was more than happy to say yes to.
Being a Brightoner, I have a huge appreciation for the weird and wonderful and this certainly fits under that bracket.
Opening Times: On the weekends it opens at 9am and shuts at 5pm, while during the week it opens at 9:30am and shuts at 3pm.
Prices: You can get a bacon roll for £3, a freak shake for £7 or a cheeseburger for £6.50.
3) Footdee (Fittie)
Footdee is a small fishing village, which looks absolutely beautiful and completely contrasts with the surrounding industrial setting.
One of the main attractions is looking at the gardens, sheds and little models they have out the front. The residents seem to generally take great care of the buildings, putting a lot of pride into their efforts.
It might only take 20 minutes to fully walk around the mini village, but I would certainly recommend giving it a visit, one of my favourite parts of our stay in Aberdeen.
Opening Times: Open 24 hours, it's people's homes so be respectful with timing though.
4) Aberdeen Maritime Museum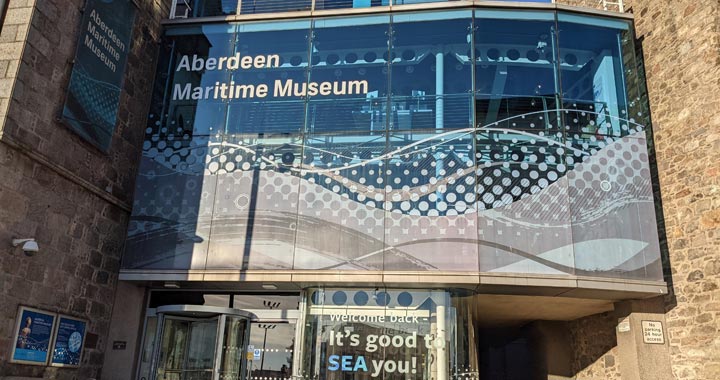 Located on Shiprow, a short distance from both Union street and the River Dee, the Maritime Museum opens Monday-Saturday at 10am and stays open till 5pm, while it opens at 11am on Sunday's and shuts at 4pm.
The Maritime museum shares the history and evolution of the city's relationship with the sea, from the booming fishing industry to the oil industry.
I'd say it took around 1 hour to walk around, while there are a couple of interactive bits for kids, as well as a 3D cinema, however there were only 6 pairs of 3D glasses and they were all taken each time we looked, so we didn't get to try this out.
Cost: Free! My favourite price.
5) Seal Spotting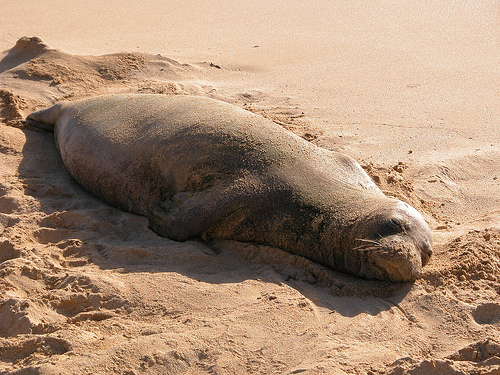 We walked along the Esplanade to South Donmouth beach, as many had written that this was a great place to see seals.
Unfortunately we weren't informed that you tend to only see them first thing in the morning, as the huge quantity of dog walkers tends to keep them away.
Another key spot is Newburgh beach, known as one of the most common areas to see seals in the UK in the wild, however this is a 20 minute drive North of Aberdeen so you may need to take a taxi or hire a car if you don't have one.
This beach has a colony of 400 seals, so your chances of seeing them is much more likely here.
6) Dolphin Spotting
It's not just seal spotting that Aberdeen is famous for, Aberdeen is also a key spot for bottlenose dolphins, however you may have to take a boat to see them, with most found just outside the Aberdeen harbour all year round.
The best months to see them are April to July, while they can also be found at Cove Bay and Spey bay.
Considering how high swimming with dolphins is for many on their personal list of things to do before they die, this might be the ideal chance to do it in the wild, but you would have to embrace the cold Scottish waters. Make sure to not go too close, remember they're still wild animals.
7) Aberdeen Town House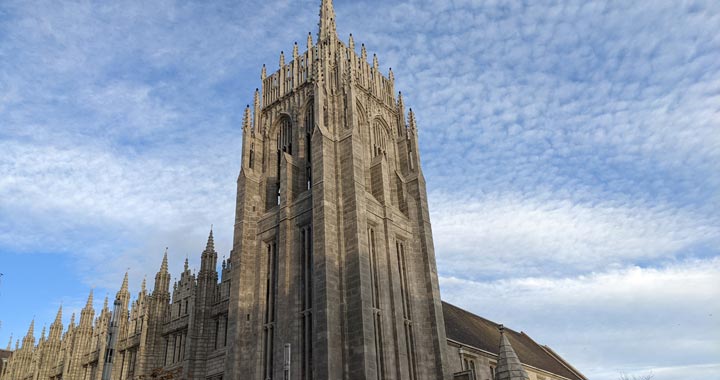 One of the most impressive aspects about Aberdeen was the architecture. Located on Broad street and Castle street, the Town House was the first major municipal complex built in Scotland.
The Town House originally was built in 1788, however it was commissioned to be replaced in the 1870's with the Neo-Gothic architecture you see in the pictures.
The tower can be spotted from all over Aberdeen, while it almost looks like something from a Disney movie.
8) Torry Battery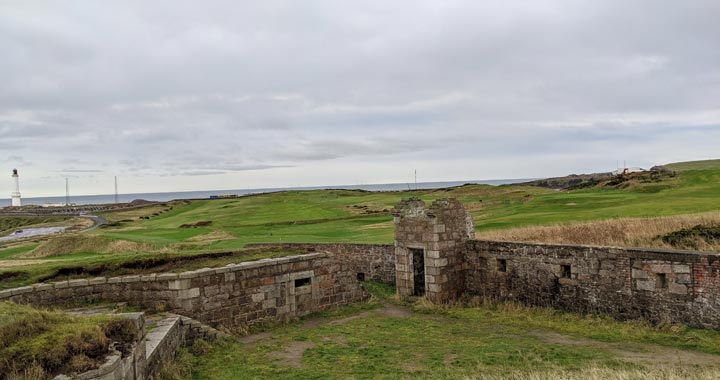 Ok, this isn't one of those stunning spots or key tourist attractions, but me and Raquel felt like stretching our legs and going on an early morning walk, so we headed over to Torry battery.
The former artillery battery was built in the 19th century to defend the city against invaders looking to enter the harbour.
The remains of the coastal battery aren't huge, but they're fun to walk around and you get a great view of the city, while you can also keep an eye out for dolphins or seals as you walk along the coastline.
9) Street Art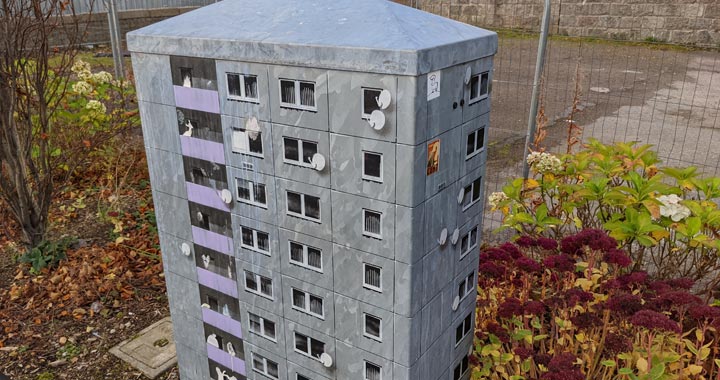 One item I didn't find on many people's list was the incredible creativity of local artists, with some brilliant pieces of work on display.
I'm not talking about tags, I'm talking about the incredible pieces of art, such as the building with a Conzo Globel Total Toys model of a seagull toy, *chips not included.
Aberdeen celebrates the Nuart street art festival, which began in 2017 and has led to Aberdeen becoming one of the key spots in Europe for street art.
I will try to include some of the best finds below for you to look through, but there were so many that you can find while exploring town, I think we barely scratched the surface.
10) Go To The Beach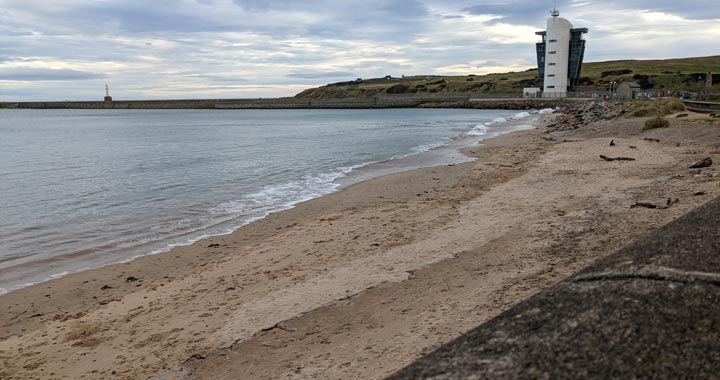 It might sound odd stating that you should go to the beach while up in Scotland, but when we arrived it was a surprisingly high 17 degrees.
I'm not sure I would be brave enough to jump in the sea, but it was a nice and relaxing area to stop at one of the café's or enjoy an ice cream.
You can see a number of couples and dog walkers taking a casual stroll along the beach. The beach is kept clean (except for some dog poo), while the golden sand was a nice change to the pebbly beach we have in Brighton.
11) Eat At Maggie's Grill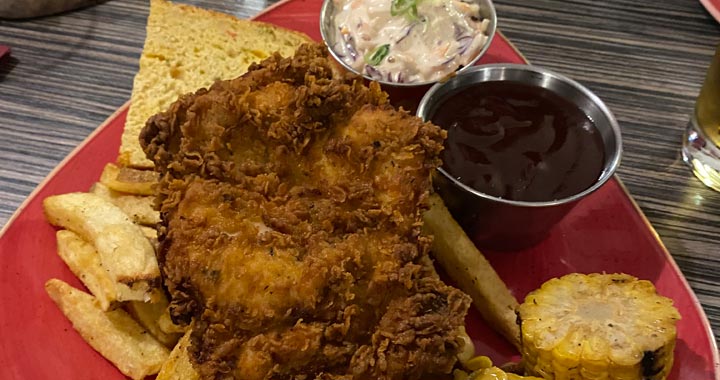 I always want to offer at least one food recommendation with any city I visit and we did eat at a number of restaurants in Aberdeen, but by far our favourite was Maggie's Grill.
I ordered the Howlin Wold Chilli, which was so large I simply couldn't finish it, and I finish everything! The Brisket was melt-in-your-mouth good, while it also came with some cornbread.
Raquel went for the Maggie's Southern Fried Chicken, which came with a gorgeous coleslaw as well as a succulent corn on the cob. The chicken was cooked to perfection, while you have the choice of a BBQ glaze or a creamy gravy.
Our friends Seb and Courtney went for a sharing platter, which again they simply couldn't finish due to the size of it all, but they looked happy beyond belief.
This isn't a paid ad or a sponsored recommendation, this is just two genuinely happy customers wanting to highlight a great place to eat!
Frequently Asked Questions
Were People Friendly?
Honestly, you would struggle to meet nicer people in the world. Apart from the fact that Scottish people have an unbelievable sense of humour, people in Aberdeen were incredibly warm and welcoming.
If you were lost at any point or wanted advice, everyone is more than happy to help. The area is also not overwhelmed with tourism, so they seem happy to have visitors and eager to share stories.
Is Aberdeen Safe For Students?
Aberdeen has one of the lowest levels of crime in the UK, making it a very safe place to live for students.
The university of Aberdeen is ranked in the top 200 in the world, while it features very highly for its medical section, while it is also one of the oldest universities in the world.
Aberdeen is generally safe at night, but it is always recommendable to be cautious and take care when out at night, such as not walking down dark alleys on your own, which is true for any city.
Why Would A Tourist Be Attracted To Aberdeen?
Well, I hope my list of things to do will attract a few people to come over to Aberdeen.
From the beautiful beaches, to the great food in the various restaurants, plus the chance to see dolphins and seals in the wild, there are plenty of reasons why you would want to come to Aberdeen for a short holiday.
When Is The Best Time To Visit?
This might sound obvious, but the summer is inevitably the best time to visit. Your chances of warmer weather increase while there is a bigger buzz in town during the summer months.
Having said that, when we visited everything was open and there was a great atmosphere in November.