Bath has become our Christmas destination each year as my mum moved here about 8 years ago, so we now happily get to look out at the beautiful snowy scene on the hilltops and get to go on a walk through the town with the neighbour dog, something we look forward to all year. Bath has plenty to do for anyone, whether its embracing the rich history or taking part in some wild activities, I've tried to list it all so you have plenty of options.
1) See The Roman Baths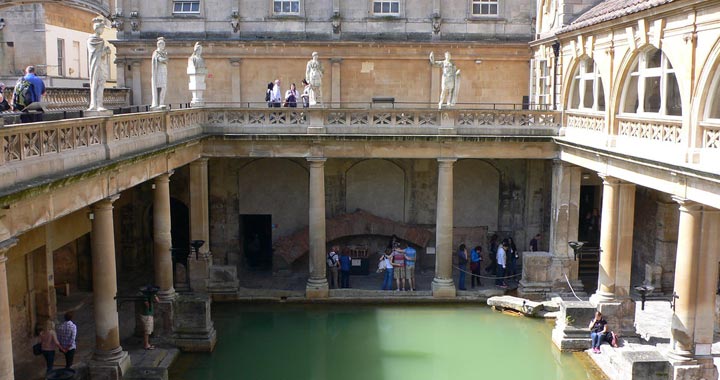 This is easily the biggest attraction to the area, as you can admire the spectacular Roman Temple and the Great Bath, where people would socialise and relax. You might want to pick your timing carefully, as this attractions gathers a million visitors each year. You can also try the spa water, with many stories and folktales around the supposed benefits. But one warning, it does taste pretty eggy and gross.
2) The Royal Crescent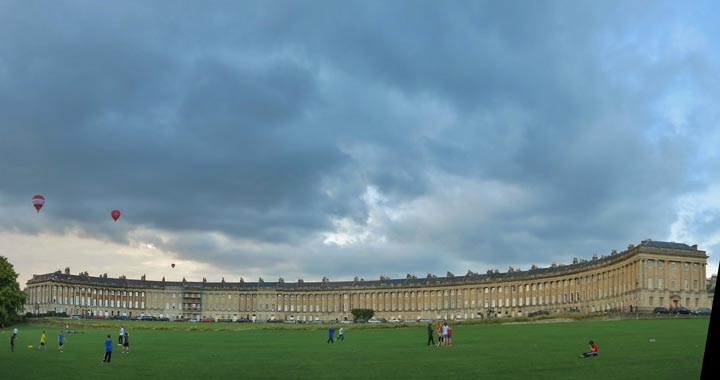 You will see so many posh buildings where you can imagine royalty lived, but none are quite as glamorous in Bath as on the Royal Crescent. The curved street with greenery in front is one of the most famous images of the city. Utilising Georgian architecture, no.1 is actually open to the public, with guided tours available.
3) West Country Games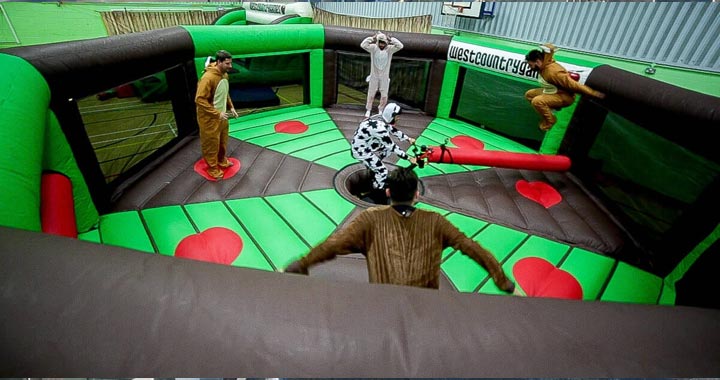 This is an activity more suited to larger groups, but a great one for those looking for a bit more adventure and excitement. There are nine mini games you will have to compete in, including the likes of welly wangling and drunk pub skittles, before they crown the champion. Popular nowadays with hen and stag groups, this is also often utilised by team building games and birthday parties. The games last a couple of hours, but do need to be booked in advance.
4) Thermae Bath Spa Rooftop Pool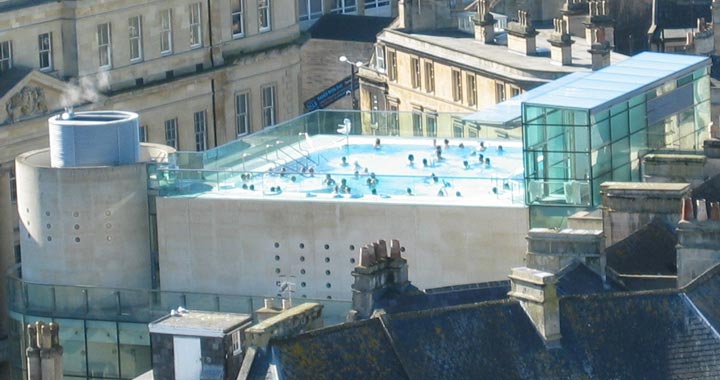 Oh you heard me right, a rooftop pool that allows you to overlook the whole town and available in the evening up until 9:30pm, meaning you can watch sunset on the rooftop. Of course, while you are here you can book any of the spa activities available, from a massage to an afternoon tea.
5) Bath Abbey
The Bath Abbey is an Anglican parish church in a Gothic style, renovated in 1499, but originally built in the 7th century. It's also a great location for winter visits, as they often have a Christmas Market right outside. It's also a very quick walk from the Roman Bath's, meaning both can be ticked off in a single afternoon. The stained glass windows are a popular photo point for many tourists.
6) It's A Knockout
I do love an inflatable assault course and there aren't many more famous in the UK than It's a knockout or Xtreme Games. This is another activity that does need to be booked in advance, while you should aim to arrive there around 12:30. Whether you're in a big group or in a couple, this is worth looking into. It's not so great for families however, as the minimum age is 18.
7) Walk Along The Canal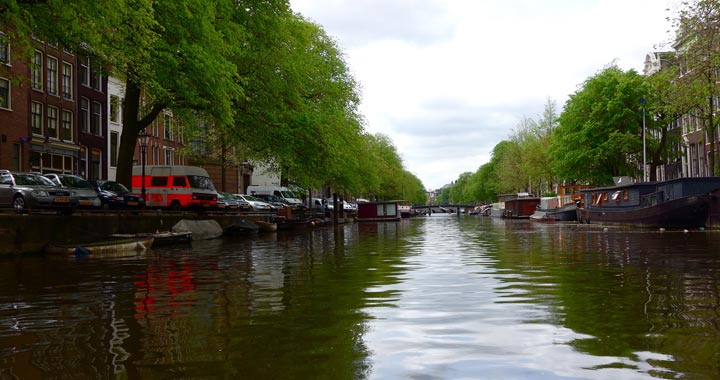 As I mentioned, we love walking through Bath, with so many great views and sights to see and one of the most popular walkways is along the canal. You can even pop into a pub for a pint once you feel you've done enough walking. If you really feel like you want to learn about the city in greater detail, you can actually book tours that will take you along the canal.
8) Pulteney Bridge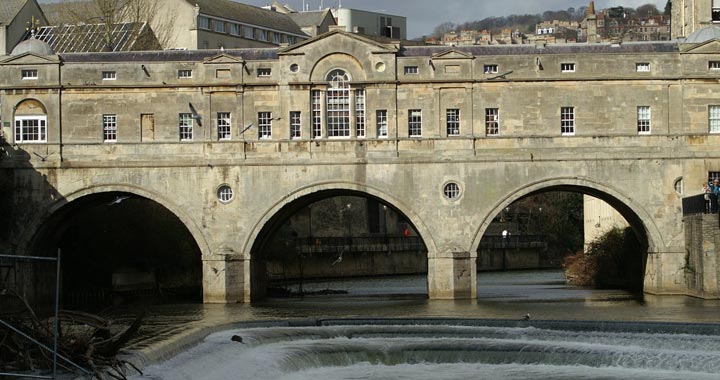 This one you will see as you walk along the canal, as highlighted above, but it is the front image used on every travel guide of Bath. It crosses over the River Avon and was built to help connect the thriving Bath with the land on the other side of the River which was less developed. It's certainly an iconic scene, being featured in movies such as Les Miserables.
9) Hot Air Balloon Ride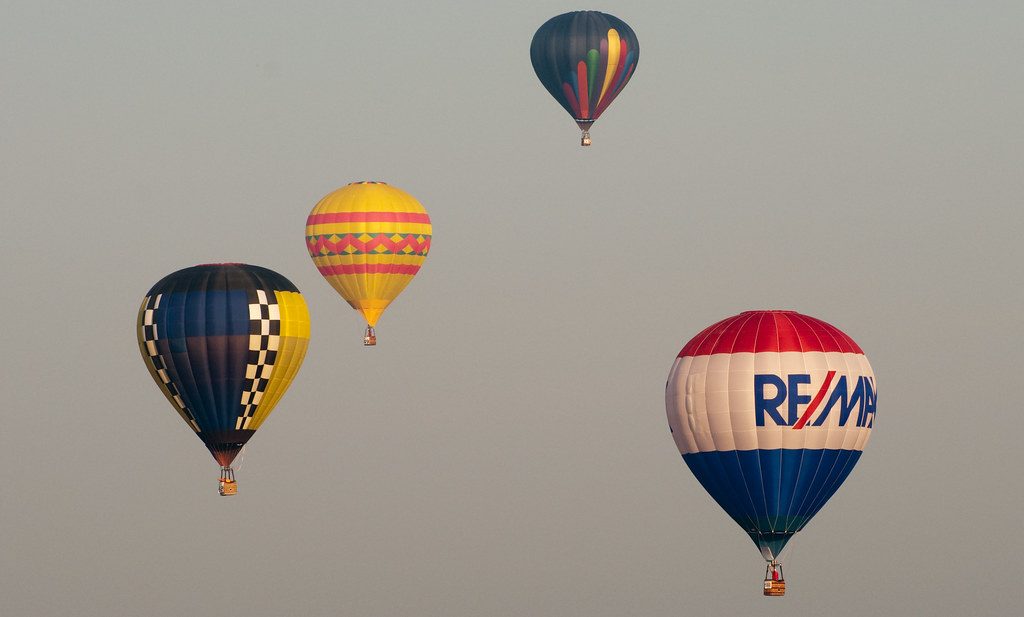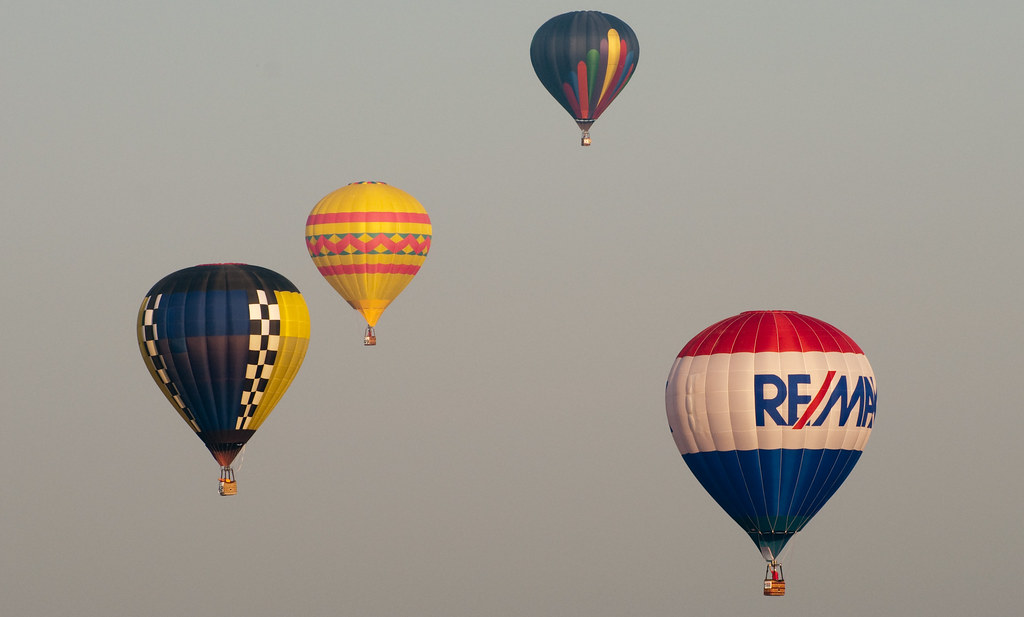 I've highlighted a number of great attractions and sights which you can walk into or around, but why not get a completely different perspective to your average tourist? This is a great activity for anyone who doesn't have an extreme fear of heights, while you can even posh it up and get a champagne balloon ride. The balloons normally take off in the Royal Victoria Park.
10) Afternoon Tea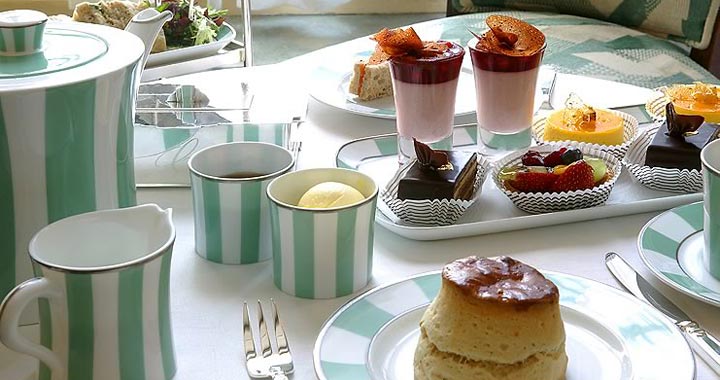 I do love myself some afternoon tea. From the traditional sandwiches, to the tasty desserts and little quiche, the food is spot on for me and the drink goes down a treat, especially if you upgrade to a prosecco version. This can be booked at a number of venues, most with minimal notice, including the Bath Run, the Bath Priory, the Ivy, Regency Tea Room, Hands Georgian Tea Room, Patisserie Valerie and the Pump Room, just to name a few. There are probably around a further 20 venues that offer afternoon tea, so you really are spoilt for choice.
11) Picnic in Victoria Park
The location I highlighted the hot air balloon rides take off from, this is a 57 acre area right next to the Royal Crescent. You should certainly head to the botanical gardens to admire it in all its beauty, formed in 1887. The park itself was opened earlier in 1830 by Princess Victoria, who was only 11 years old at the time.
12) Hop On Hop Off Bus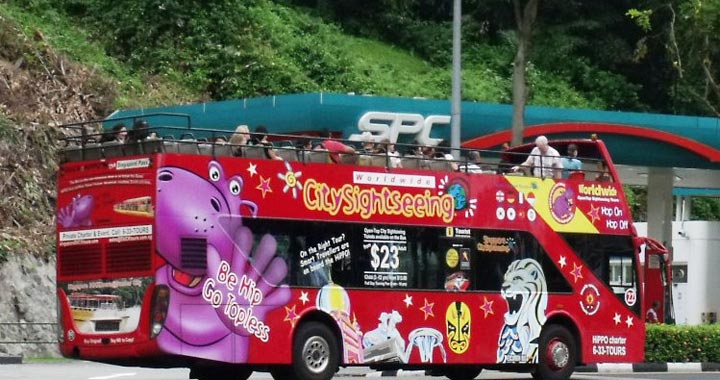 I became an avid fan of these in Prague, as we booked it for 2 days and managed to explore the whole city with these great guided bus tours. All of the key locations are included, such as the Bath Abbey, Roman Baths, Royal Crescent and Heritage Vaults. So you can sit on the bus, look out and play the audio commentary and learn everything about this beautiful city. On top of it all, they also provide you with a booklet of discounts and deals at certain restaurants and shops around town.
13) Treasure Hunt Pub Challenge
A slightly more tipsy option, the treasure hunt is all based around the mobile adventure app which is quick and easy to download and sets out a number of challenges for you to complete. Of course, you will have to stop at plenty of pubs, so this one might suit a group looking to get a bit merry.
14) Holburne Museum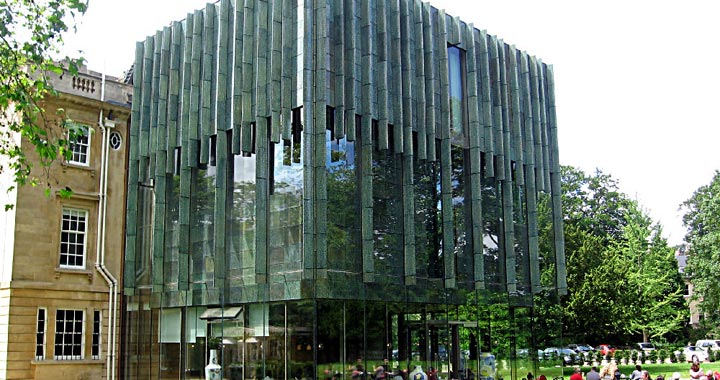 This grade 1 building hosts a vast collection of art, located on Sydney Pleasure Gardens. There is also a garden café for you to sneak off to for a quick coffee after looking around the museum. If you didn't know from the name, the museum is based around the art pieces of Sir William Holburne.
15) Bath City Farm
It has become a tradition for me and Raquel to visit a farm or anything animal focused while visiting any town or city in the UK. Well the Bath City Farm offers free entry, while it is a great family based activity. The 37 acre farm hosts a number of different animals, including goats, chickens and pigs. They also run a number of events throughout the year, so make sure to take a close look over their site to see if there is anything worth booking for your visit.
16) Indoor Go-Karting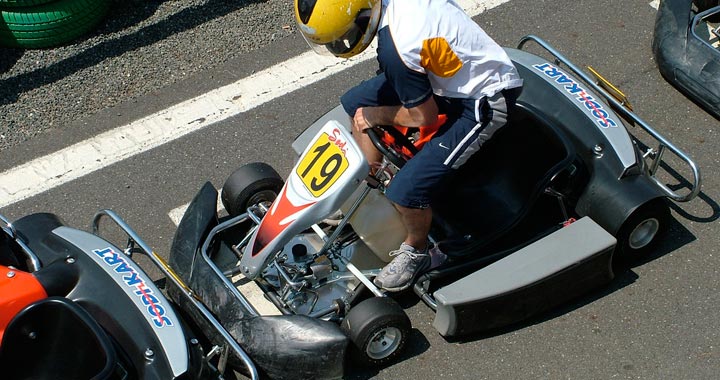 This high speed, adrenaline fuelled activity will suit anyone looking to escape the tourist traps and try something a little different. You can turn up, but you should book it in advance, as they often have a fair few stag groups attending, meaning it can get pretty booked up. The minimum age is 16, however rest assured you don't need a driving license to have a go. This is a great activity to fit around your plans, considering it opens at 9am and often stays open until 11pm.
17) Jane Austen Museum and Tour
Easily the most illustrious resident to Bath, Jane Austen was an 18th century novelist who wrote such classics as Pride and Prejudice & Sense and Sensibility. It almost feels wrong to visit Bath without seeing anything around the English novelist and one great option is the Jane Austen Centre, with a great exhibition in place. You can book a tour or alternatively download the audio for you to walk around and listen to.
18) Fashion Museum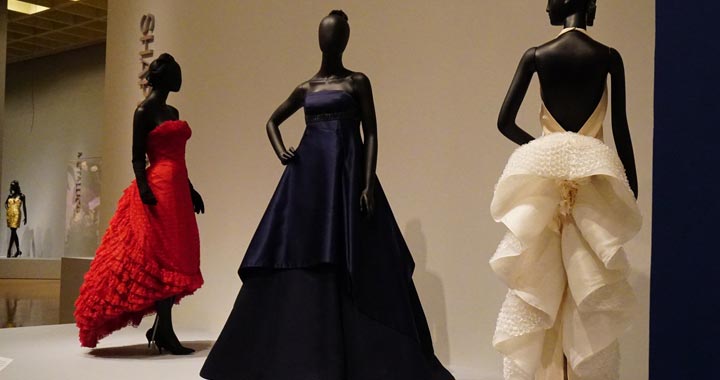 Not one for everyone, but a great visit for those who have a keen interest in fashion, especially of times goneby. Started by Doris Moore, there are now more than 100,000 fashion pieces available to see, including pieces by Versace, McQueen, Ralph Lauren and Armani. The museum opens at 10:30am and stays open until 5-6pm, depending on the day, while it is located in the Assembly Rooms.
19) Southgate's Umbrella Street
Setup during the summer months, so this one will depend on your time of visiting, but the street is covered in a thousand colourful umbrellas, with the installation normally setup from mid-May. As they set it up each year, having only started in 2016, it is hard to tell whether they are going to keep this going, so I just have to hope.
20) Guildhall Market
This indoor market has been standing since the 19th century, with 20 stall holders offering everything from jewellery to tasty treats. This is a great place to pick up a souvenir for someone back home, allowing you to get something a little less cheesy and a little more unique and spectacular. Of course, this also makes for a great place to stop for lunch.