While Sussex may be best-known for its scenic coastline, striking chalk hills and historic villages, don't let this beautiful county fool you into thinking your stay will be like any other UK holiday. There is a wealth of unusual things to do in Sussex that will ensure you'll have escapades to write home about.
Stay in one of Bramley & Teal's Sussex cottages and experience something unique with these quirky ways to spend a day out.
Head to the skies on the UK's tallest moving observation tower
For an unusual way to see the sights of Sussex, you can gently glide up to 162 metres in the sky within a futuristic doughnut-shaped glass pod! As the world's tallest observation tower, three times the height of Nelson's column and 20 feet taller than the London Eye, the British Airways i360 in Brighton is certainly different.
Up to 200 passengers can be elevated at a time and once atop the tower, breathtaking 360-degree views can be enjoyed across Brighton, the South Downs and the stunning coastline all the way from the Seven Sisters cliffs to the Isle of Wight. For an extra-special flight, choose an evening launch when the pod transforms into a Sky Bar and admire the scenery with a glass of fizz in hand.
See some wallabies at Leonardslee Lakes and Gardens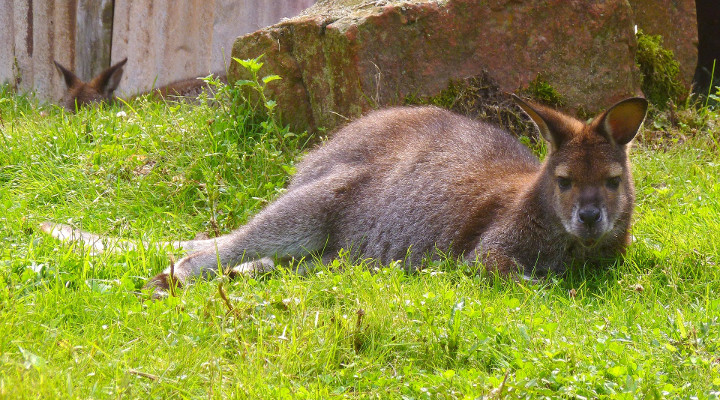 Set within a 240-acre estate, the beautiful Grade I listed Leonardslee Lakes and Gardens in Horsham not only features some of the finest woodland gardens in England but are also home to something a little more surprising – a mob of rare wallabies!
Native to the Australian island of Tasmania, Bennett's wallabies have roamed these gardens since the late 1880s and there are now more than 100 to see, some of which are albinos. Visit in spring to see mothers rearing their young in their pouches and in summer when males perform boxing-style bouts with one another to compete for mates.
Search for the North Pole at Five Hundred Acre Wood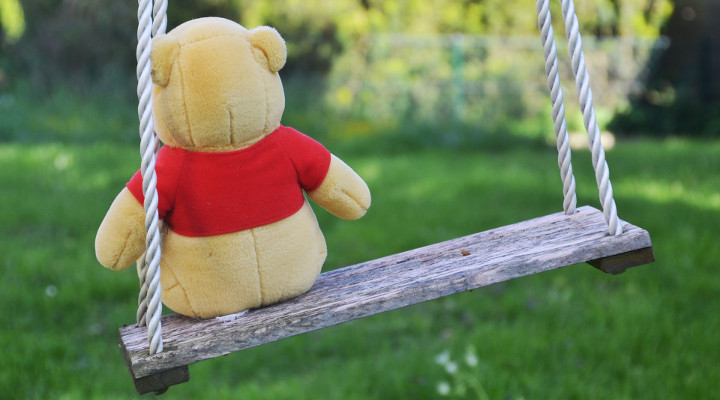 How would you like to go on a Winnie-the-Pooh hunt? Believe it or not, the adventures of Pooh, Christopher Robin, Tigger, Piglet and Eeyore in the Hundred Acre Wood were all based within the real-life Five Hundred Acre Wood on the edge of Ashdown Forest in East Sussex. The beauty of this unusual day out in Sussex is that it's not particularly easy to find, so you'll need to bring your copy of Winnie-the-Pooh with you and let the illustrations lead the way!
Within this magical place, there are several spots which featured in A. A. Milne's books to look out for. You can go on an expedition to the 'North Pole', find the beech tree where Owl lived, a disused quarry that was 'Roo's Sandy Pit', Christopher Robin's 'Enchanted Place', and you can even try and catch your own Heffalump at the site of Pooh's celebrated 'Heffalump Trap'. And of course, you can play Poohsticks on the very same bridge as Pooh and Piglet.
Walk across the mysterious Long Man of Wilmington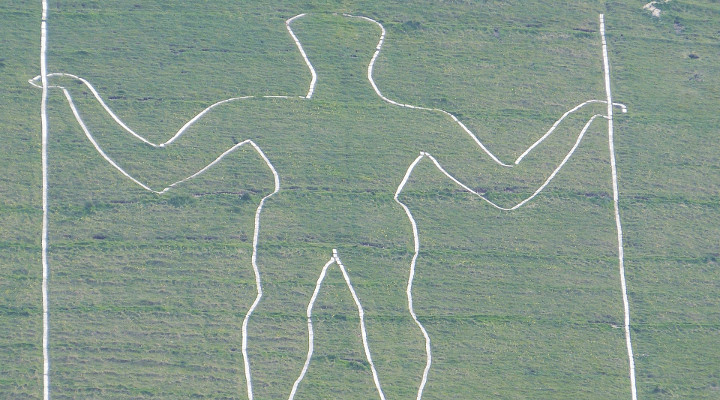 Shrouded in myths and folklore and having baffled archaeologists and historians for hundreds of years, the Long Man of Wilmington is a mysterious 235-foot tall man etched into the steep slopes of the South Downs. At 226 feet tall he is some 46 feet taller than the Cerne Abbas Giant in Dorset! Holding two staves, his looming figure is the largest human representation in Europe and there is much speculation as to when he first appeared and why.
Some people are convinced that he is prehistoric, while others believe he has more recent origins, likely from sometime in the early 16th or 17th centuries. Reached via public footpaths, why not visit this curious resident of Sussex yourself? Walk across his form and see if you can guess how he got there…
Discover forgotten history at the Wings Museum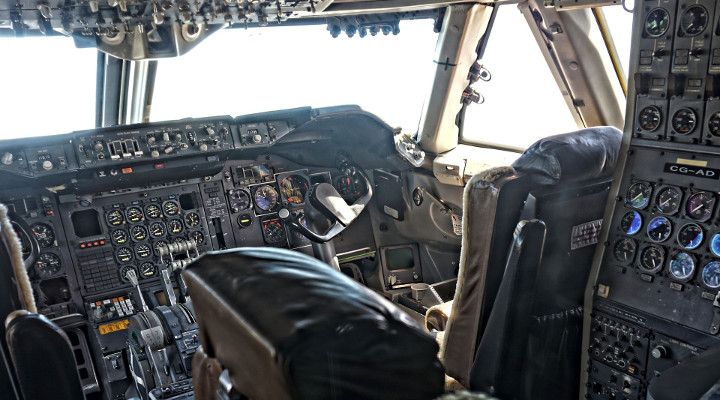 One of the most unusual museums in Sussex, the Wings Aviation Museum is a treasure trove of Second World War aircraft that have been lost over time. Tucked away in an old hangar-style building in Balcombe and run by a dedicated group of volunteers, this unique museum displays aircraft that have been dug up and salvaged from crash sites in the Sussex countryside. Many air battles were fought above the skies of the county during the war and the aircraft that were shot down from both British and German sides have been buried under the ground, forgotten for many years, until now.
One of the most recognisable displays is the fully-equipped cockpit section of a Douglas C-47 Skytrain which was used in the TV programme, 'Band of Brothers'. Visitors can also listen to the sounds of the Blitz as they step inside a real Anderson Bomb Shelter, as well as take part in an interactive D-Day simulation, where they can sit in a cockpit in front of a screen and experience a front seat view of what it was like for the men who flew on that historic day.
Brighton Sewage Tour


Run by Southern Water, you can see the city from below as you explore Brighton's Victorian sewers, definitely one of the weirdest trips I've ever done! The guide will talk you through the history and the hidden secret tunnels that connect to a number of houses within Brighton. You eventually climb out near the fountain, having entered on the seafront. This is 100% one of the most quirky things to do in Brighton.
Naked Bike Ride


I wasn't truly aware of this annual activity until I opened my window and was shocked to see an old man cycle past with his bits dangling in the wind. I won't lie, my initial thought was 'what if they got caught in the chain'. I'm not sure I'm brave/crazy enough to do this bike ride, but if you're feeling adventurous then this is certainly a fun thing to do in Sussex and something to tick off your list of things to do before you die.
This is just a small selection of some of the more unusual and unique days out in Sussex – why not treat yourself to a self-catering holiday in Sussex and experience them all? From big properties for group getaways to romantic retreats just for two, Bramley & Teal offer a fantastic selection of Sussex cottages, perfect for putting your feet up after fun-filled days exploring the sights.