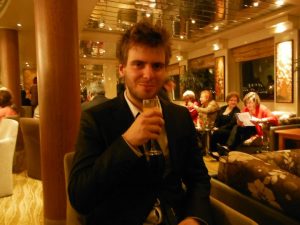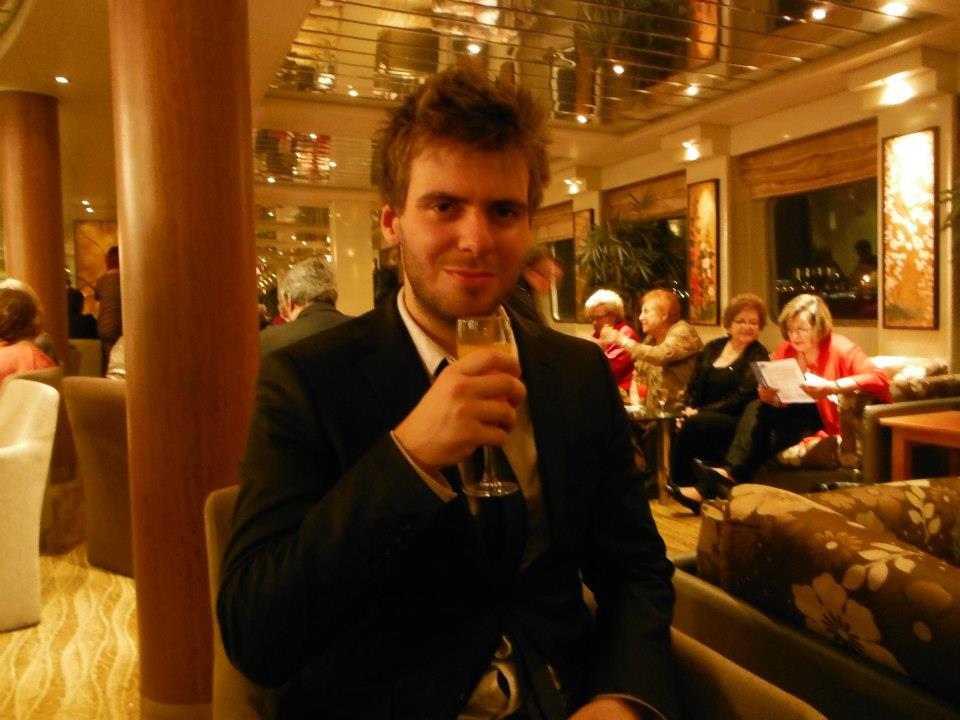 As a bit of a competition addict, I was overwhelmed to hear I had won a short cruise with Cruise & Maritime, thanks to the very generous Maria Whiteman. Not being quite from the same wage bracket as the usual cruise taker, I was expecting to be part of the lower deck lot you see in the Titanic, with some epic dance moves of course.
I quickly informed Jade Coysh, got everything set up, demanded she brought her passport, and headed on to Tilbury (not the happiest place in the world).
Showing our details as we entered, we were then told we did not need our passports, which led to a few apologies to Jade as I demanded she went all the way home to bring hers. Jade shovelled her bag through, as I looked down and realised I hadn't brought a thing except for a smile and a bag of chips (quickly getting swallowed whole).
Once we got on the ship we were informed of the greatest words one could possibly hear, 'complimentary drink upon arrival'. Of course we had no choice but to test out how many quantifies as 'complimentary'.
Whenever one drink was finished, we found ourselves floating towards a different waiter, with great success rates as I hardly had an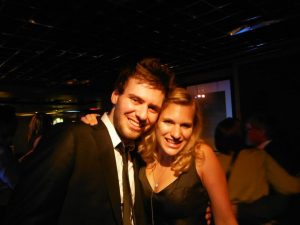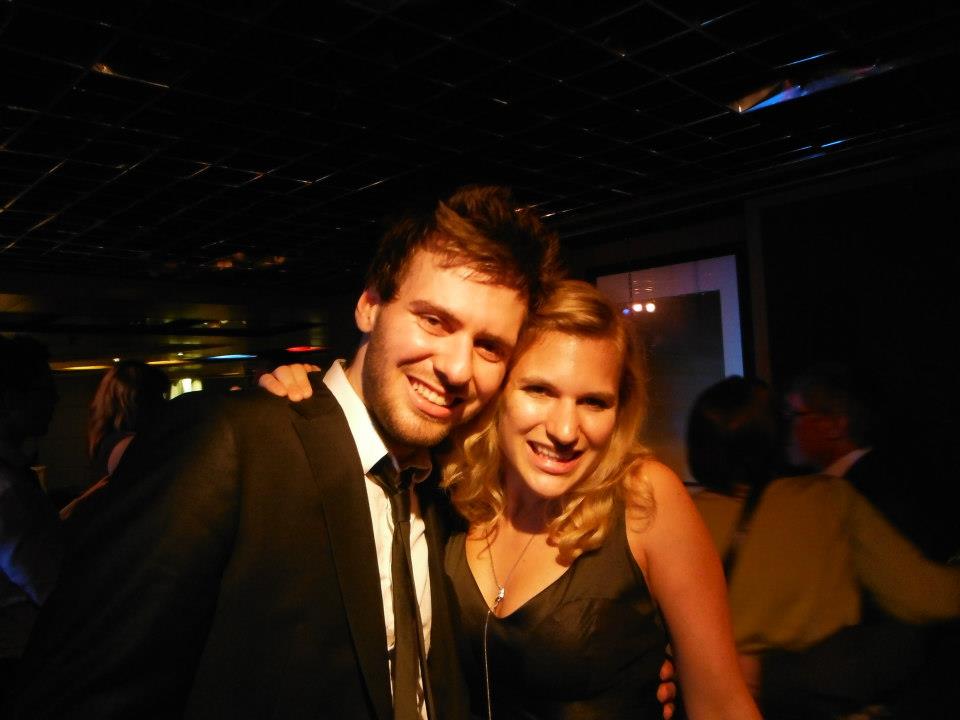 empty glass all night.
Eight glasses later, we heard them ring out that we were to take our seats for dinner. Having starved myself into only eating one lunch (if you know me well, you will understand my pain) I was all set for the 6 course meal.
In fact, I've never heard of a 6 course meal, however 2 of the sections didn't ever arrive, so we feel a bit cheated out of the '6 course meal', however due to the low price of £0, I held back my temptation to complain.
For dinner, me and Jade were placed on a table of 6, offering us the chance to have a chat with some of the older folk (we were the youngest on the ship by at least 50 years). Absolute legends the lot of them, however it certainly made me realise that a cruise is not for me!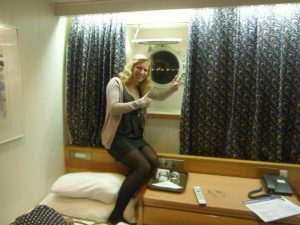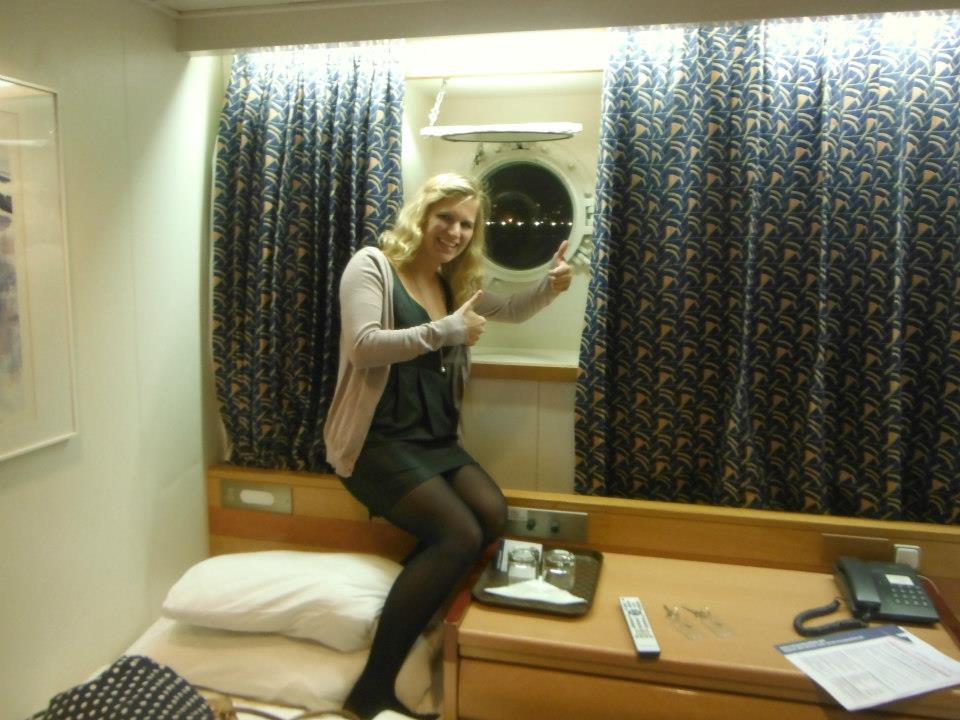 The biggest surprise of the night came when we looked out the window, turned to the other guests and stated "this boat takes its time". They gave us a gentle smile and quickly scurried away as it slowly dawned on us that the cruise wasn't actually heading anywhere! After quoting to workmates that I had no idea where we were going and that it would probably end up in Norwich, I suddenly felt a little foolish/drunk.
Now the lack of passport seemed pretty obvious (other than that warm feeling it gave us, like we were genuinely going on a holiday), however they had sent us numerous emails informing us to bring our passports which seemed a bit annoying looking back on it.
The complimentary drinks offered to us at dinner were three bottles of wine: Rose, white and red. Now, the one thing you can be certain of when around the upper class is their ability to turn their nose up at simply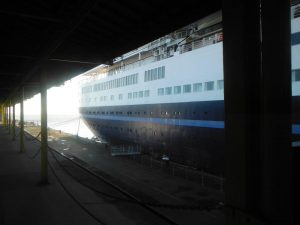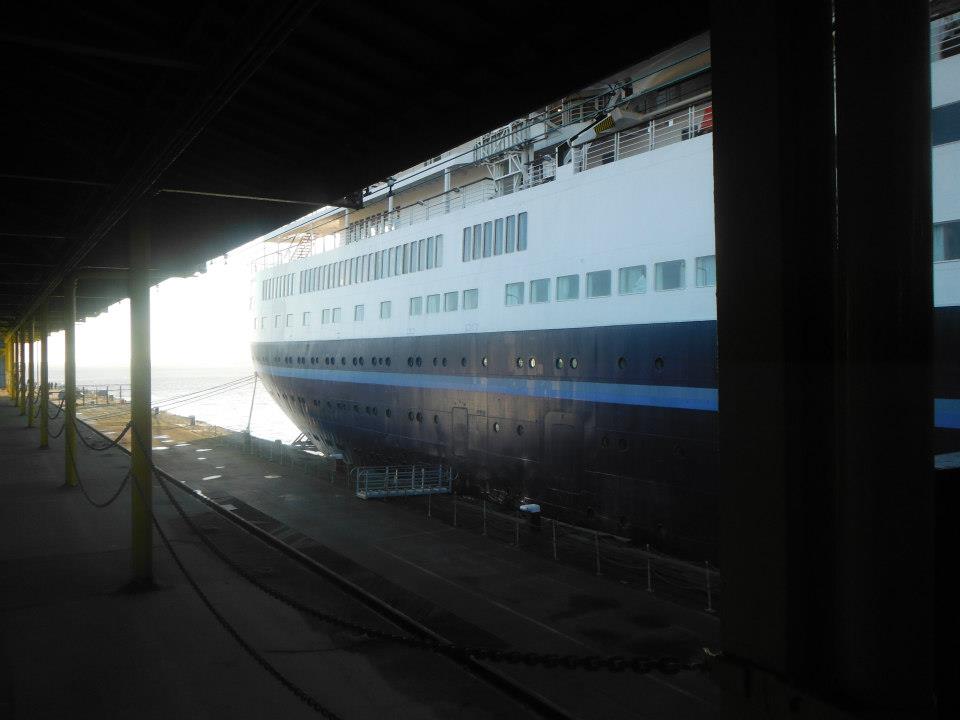 anything, and this fact should not be ignored when alcohol is involved.
As they squibbled (I think that's a word…I'm going to say yes and move on) about what origin the wine was from, and how much better it was during their vacations in Southern France, I delved in till my heart content. Wait…Squabbled, that is the word I was looking for…Anywho.
After sinking at least one bottle single handed, we waved goodbye to our new found granny pals and made our way to the most modern dance floor we could find, the rock and roll room.
The moment me and Jade walked in however, it became very quickly clear the difference in age as we spent the evening refraining from offers to 'do the twist again' with some very friendly grandparents.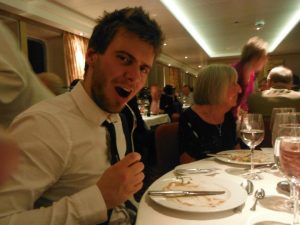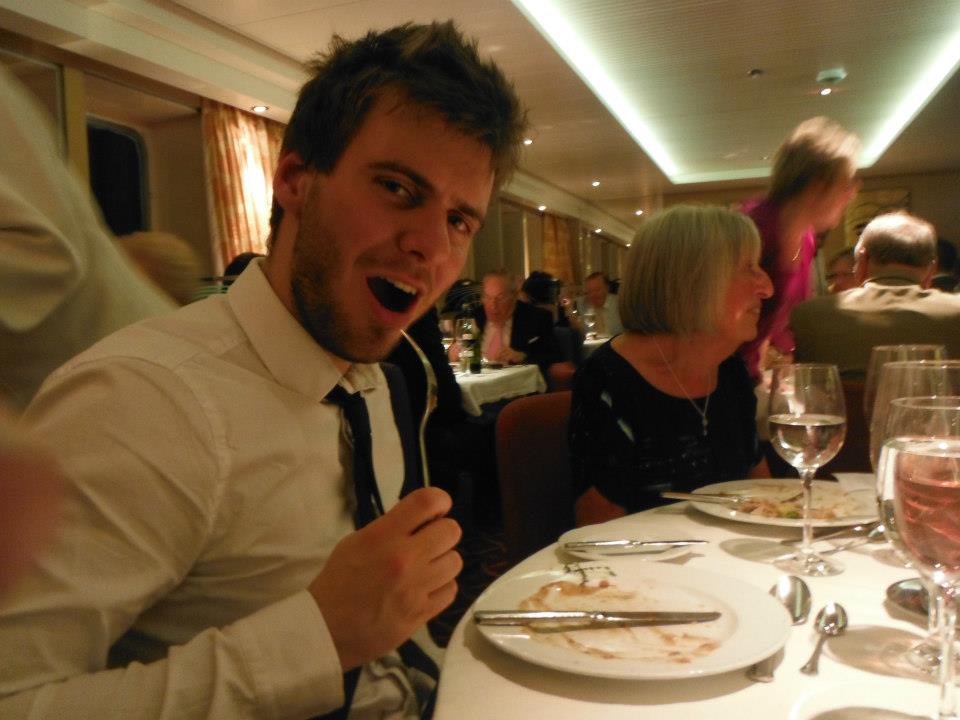 The main thing that would hold me back from ever booking a cruise was that exactly at 1am, the entire ship completely shut down, with all rooms evacuated and everyone being told to go to bed. Much to our surprise, there were mini armies of grandma's trying to find the next place to grab a drink and get their groove on. The temptation to record these rebellious pensioners was immense, however my ability to use a camera with drunken vision and my unity with the others to find a new room to carry the night on held me from making a YouTube phenomenon.
With not much of the night left, me and Jade escaped onto the outside of the ship to look out at…well, at Tilbury. My idea of running around deck throwing ice at the captain and claiming we hit an iceberg wasn't always met with a thumbs up, so I held myself back…Till next time!
After riding around on a wheelchair and dancing away with the rat pack, we decided it was time to hit the hay.
The next morning we woke up to an English breakfast and a giant fruit selection (I must have eaten at least an entire pineapple single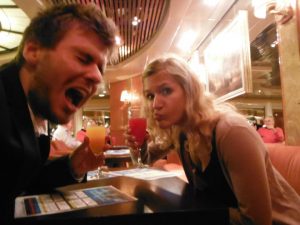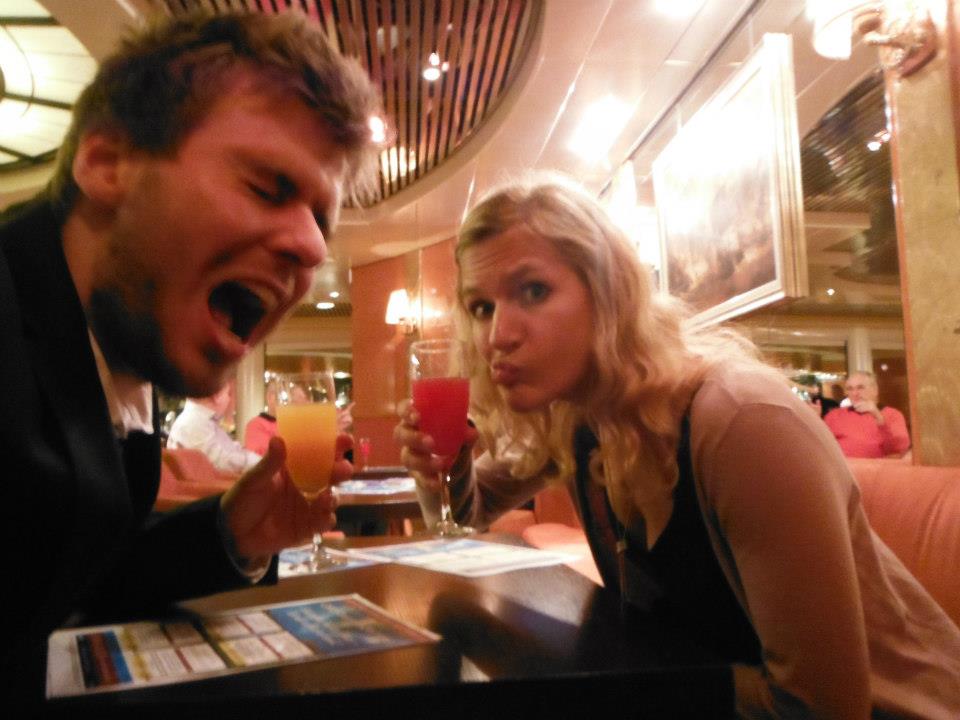 handed). The one thing that really seemed bizarre was that there were no drink sections, and all drinks had to be ordered from a waiter, which took five minutes to arrive and came in a glass which I can only presume is used to feed animals smaller than a pencil.
The food tasted amazing, however you can never truly appreciate food at 8am on a hangover day, unless you are under the age of 24/25 and haven't felt a true hangover yet!
The cruise was a great experience, another item ticked off the list of things to do before you die, even if it didn't quite count as a cruise trip, however I probably wouldn't be in a rush to do it again before the ages of 75. I can only hope that when I get to that age, they play the songs that help me reminisce, such as a dubstep/DnB room for me to rave my 75 year old body like it's 1999! If I have half the amount of energy they had then I will be filled with pride