I moved down to Brighton back in 2007 when I joined Brighton University and fell in love with the South Coast.
The people are incredibly friendly, the area is much safer than where I grew up in London and there is a relaxed way of life that I love.
But Brighton is just one of the amazing places you can visit on the South Coast of England, therefore I wanted to compile a list of places to go for your next holiday.
1) Seven Sisters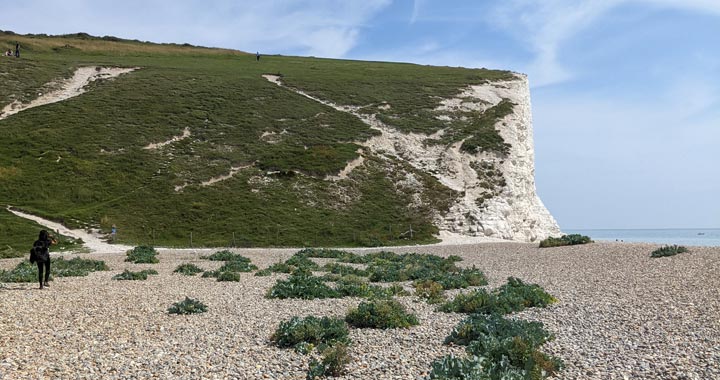 The Seven Sisters white cliffs are one of the most picturesque scenes in Brighton, while they also make for a great country walk.
Part of the South Downs, from Brighton you can catch a train to either Seaford or Eastbourne and then take the bus to the Seven Sisters Country Park, before walking alongside the Cuckmere River.
The Cuckmere Inn also offers some great views if you want to stop for a pint or some lunch.
2) Brighton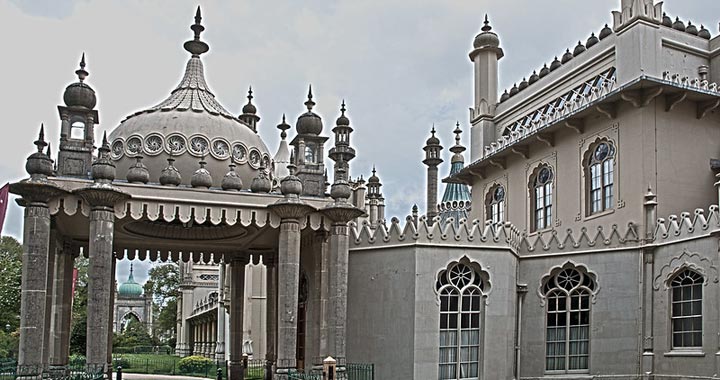 OK, I can't live here for 14 years and not write about Brighton! Nicknamed 'London by the sea' with seemingly half of London visiting every weekend, some of the main attractions include the Pier, the Pavilion gardens and, of course, the beach.
The Lanes are famous for having very stylish shops, while further up nearer the station you have the North Laine, which has a number of unique stores, selling everything from chillies to fancy dress.
If you do plan on visiting, I'd recommend having a read of my article on the best things to do in Brighton.
3) Isles of Scilly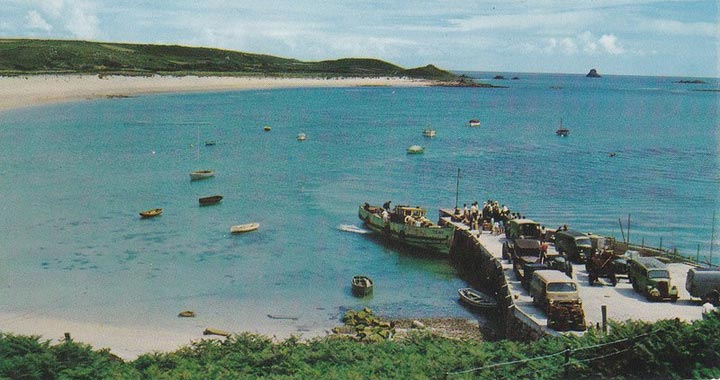 Whenever you see pictures of the Isles of Scilly, you always presume they're taken somewhere a lot more exotic than the UK
The isles have some stunning natural beauty to take in, while there are a combination or inhabited and uninhabited islands to explore.
St Mary's is the biggest, therefore is the most commonly visited, however the archipelago offers a lot of different experiences depending on what you're looking for. You can also expect pretty damn good weather compared to the rest of the UK.
4) Whitstable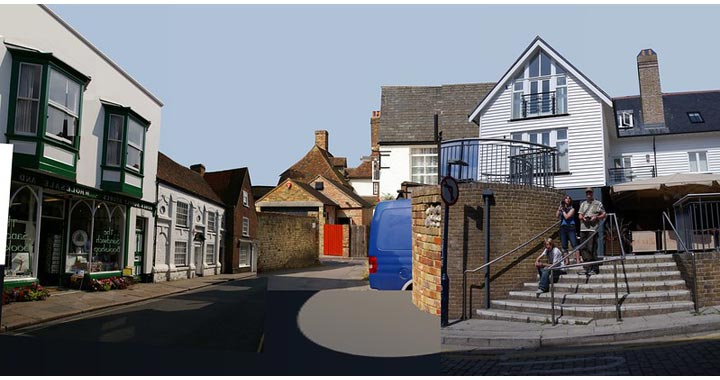 Just like Brighton, Whitstable is a popular attraction for people from big cities looking to have a quick day trip.
The harbour is a popular visiting spot, while you can watch the boats go in and out while enjoying an ice cream or some fish and chips.
Another famous scene is the colourful huts along the Tankerton Slopes. If you'd prefer to explore town a little, then you can head up to Whitstable castle and the surrounding gardens.
The Crab and Winkle Way also offers a great walking or cycling route if you fancy burning some calories and embracing nature.
5) Penzance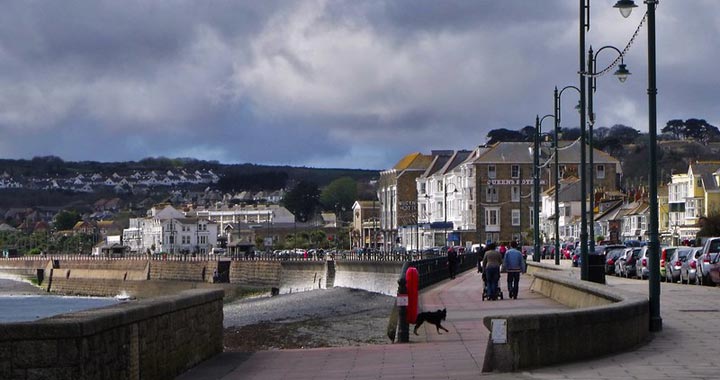 I remember visiting Penzance when I was younger, staying in a coastal hotel overlooking the beach and eating honeycomb ice cream with clotted cream on top…Damn it was good!
Cornwall has so many highlights, I could fill up an entire article on the area, but I wanted to really highlight Penzance.
You can take a stroll along Chapel street and check out the shops and the architecture, or have a picnic in the Morrab Gardens. The Jubilee pool is a great option if the sun is out and there isn't too much of a breeze.
6) St Ives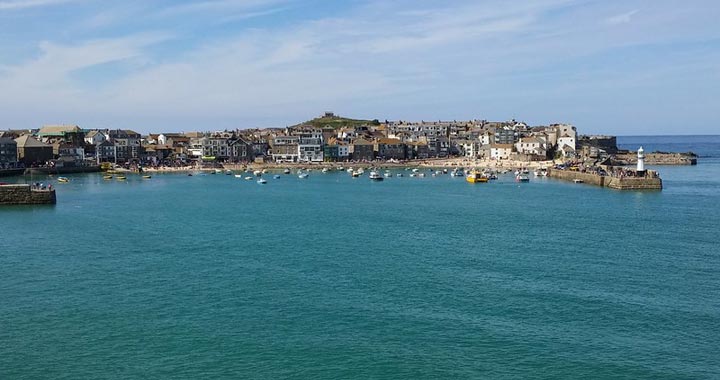 Another beautiful spot in Cornwall, I really hate that this beautiful area is so far away, but a train for me would take the same time as heading up to Scotland!
St Ives has built up a huge reputation as a surfing spot thanks to the large waves which aren't so common in other areas of the UK. In fact, everyone I know who surfs heads here on a regular basis.
Another famous scene around St Ives is Seal Island, named for obvious reasons, a huge colony of seals live here, something I'm not used to spotting and would love to see more often in their natural habitat.
The iconic train route going from St Erth to St Ives through the countryside is also worth checking out.
7) Hastings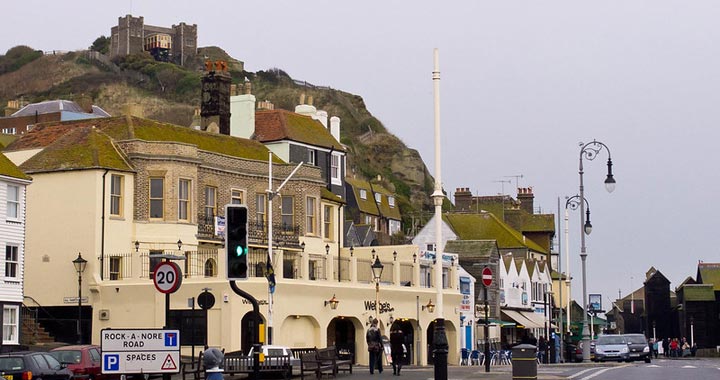 Hastings might be famous for the Battle of Hastings, something we're all taught at primary school, however I fell in love with this town after attending the Hastings Pirate Day.
Celebrated in July each year, everyone in the entire town dresses up as a pirate, with activities and events during the day for kids and then plenty of drinking for adults into the evening.
The Hastings Cliff Railway allows you to travel up and get some great views, providing you don't have a distinctly bad fear of heights.
You should also check out Hastings castle while you're here, the ruins overlooking the town, before heading down to Pelham beach.
8) Lyme Regis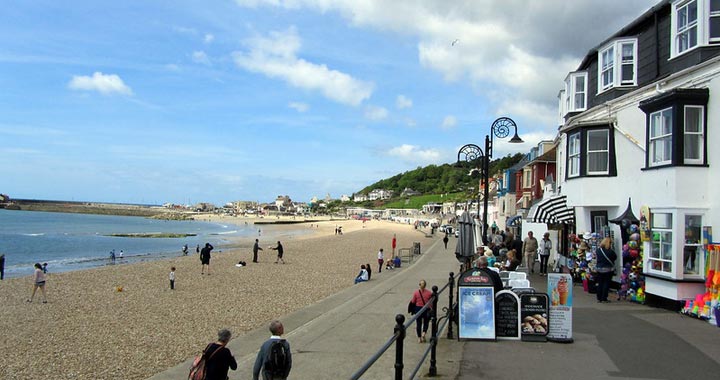 Located between Weymouth and Exeter, Lyme Regis is one of the best spots if you're visiting Dorset.
The Tunnel Tree Tops is a great high rope adrenaline pumping activity, but I think I'll keep my feet firmly on the ground!
The beaches are beautiful, while you can also find a number of fossils as you walk along, another memory from childhood.
If you don't manage to spot any fossils, then you can head into the Lyme Regis museum to take a look at some of the most spectacular findings they've unearthed.
9) Margate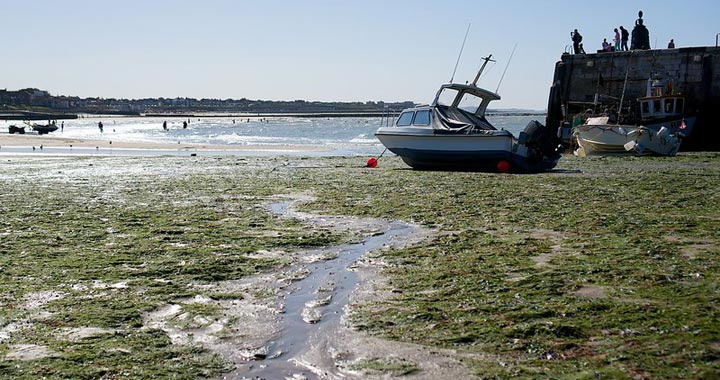 Margate might not have the liveliness, the atmosphere or the vibrance of Brighton, but damn, they have sandy beaches, something we look jealously over at.
There is even a retro theme park called Dreamland which is certainly worth checking out while you're over there.
The Shell Grotto is the most popular attraction in Margate, covering 2,000 square foot, however I'd avoid the overpriced gift shop at the end.
10) Torquay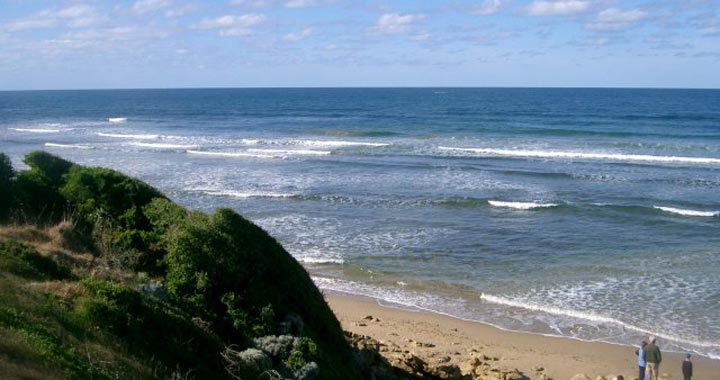 It's easy to talk about the beaches when talking about the best places to visit on the South Coast of England, but Torquay has a slightly different selling point in the Model Village.
The biggest tourist attraction in the town, Babbacombe Model Village is so incredibly cool, opened 58 years ago and holding 426 miniature buildings, this will certainly make for a great day trip.
The Kents Cavern is also an amazing sight to take in, as you admire the underground natural beauty, which should take up half a day.
If you're on a family holiday then you might also want to take a trip to Torquay's Dinosaur World.
11) Lizard Peninsula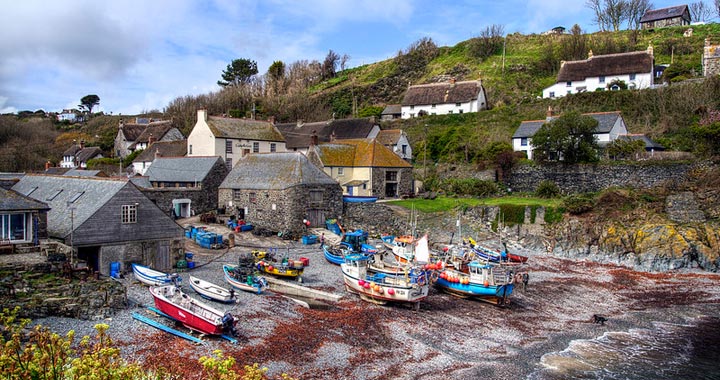 This is the most Southerly point of the British mainland, while there are plenty of beautiful cottages that can be booked out, overlooking some quite breath-taking views.
The Kynance Cove looks like a picture from Portugal rather than the UK, while it offers a nice mix of beach relaxation and some great walks along the coastline.
You might also want to try some ice cream and stroke some animals at the Roskilly farm, great for a family day out.
12) Bognor Regis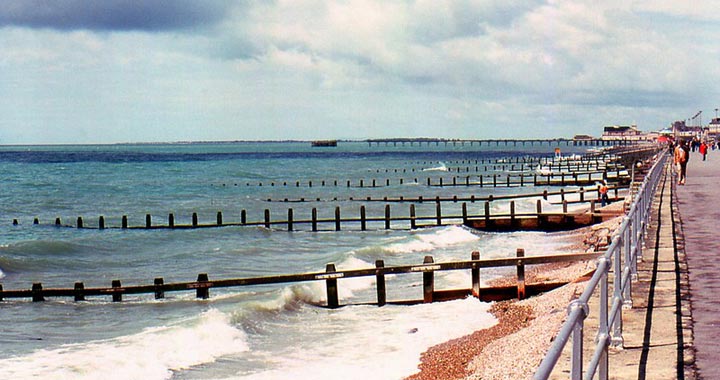 Bognor Regis doesn't have such a strong reputation as some others on this list, partly as the beach isn't as stunning as some of these, but the South Downs National Park certainly is a sight to see!
The rolling downs make for a great country walk, while you can still enjoy some fish and chips on Felpham beach.
13) Arundel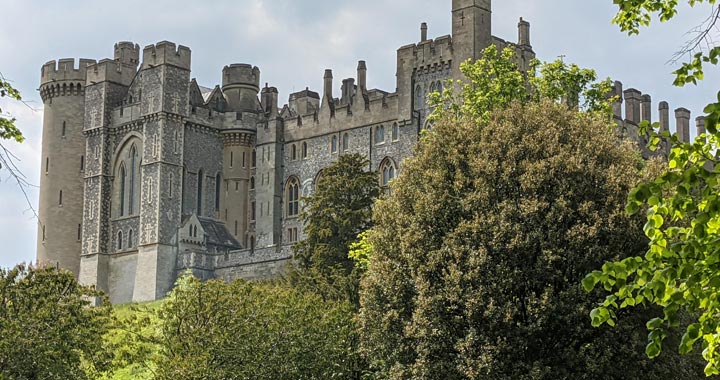 Ok, I'm slightly cheating here, as Arundel is just above the coastline, but I had to include it as it's one of my favourite day trips from Brighton.
You can visit the castle, albeit last time I went you had to book in advance. Alternatively, you can go for a country stroll and then try a pedalo on Swanbourne Lake, followed by some ice cream.
This is easily one of the most picturesque towns in the UK, from Arundel Cathedral to the Wetlands.
14) Rottingdean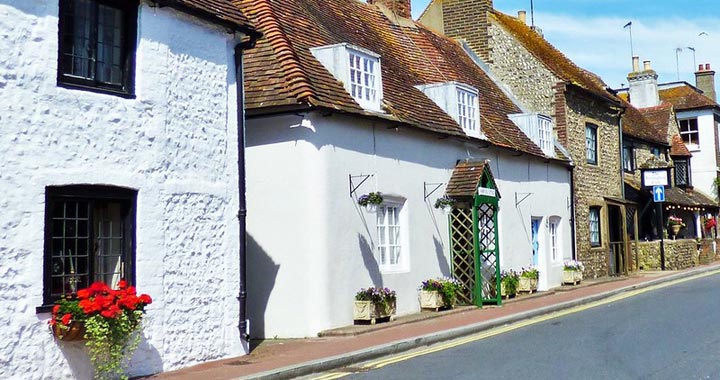 You can get to Rottingdean by bus from the Brighton seafront, or you can use one of the rental bikes and get there on the seafront walkway area, which offers some beautiful views, as you head through the Marina and along the coast.
The tiny little houses in Rottingdean are really cute, while Kipling Gardens is also certainly worth checking out if you do visit.
Beacon Hill used to be a childhood memory of playing golf (or at least trying to), but apparently the golf course no longer remains here, with horses roaming last time I visited.
You can also head down to the small Rottingdean beach, there aren't a huge amount of facilities, but it's much more quiet than some of the big cities.
15) Eastbourne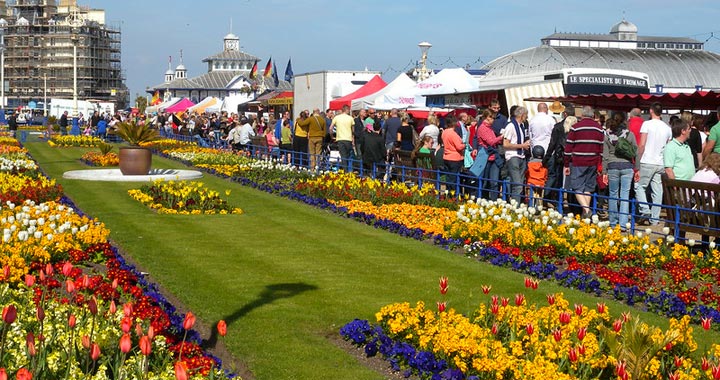 If this is your first time visiting Eastbourne then you can try one of the open top buses to explore the town, providing it's not raining that day.
Beachy Head is a great coastal walk that will get your heart beating a little faster as you climb the chalk cliff, being the highest in the country.
The Bandstand in the centre often has something going on, so if you look it up in advance, you might catch a great live performance.
Just like Brighton, Eastbourne has a famous Pier which is a top tourist attraction, while it also has a nightclub for late night party goers.
16) Poole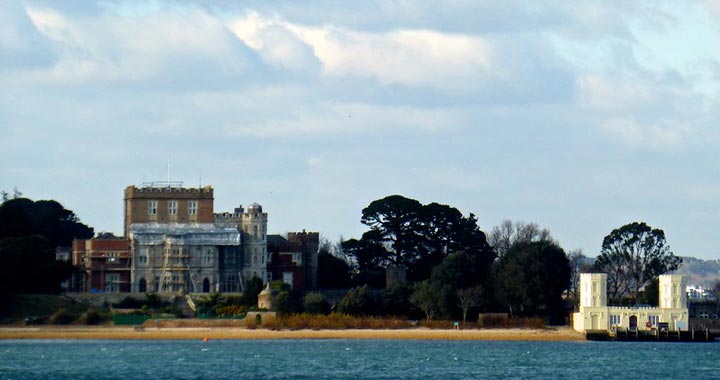 Poole is found just along the coast from Bournemouth, with the Poole Quay a popular spot for ferries to stop off along their route across the Mediterranean from the UK.
As with many on this list, enjoying some fish and chips on the beach is always a must. For something a little more unique, you can see Adventure Wonderland for some theme park rides. I'd also recommend heading over to Brownsea Island for a day trip if you're staying in Poole.
17) Hove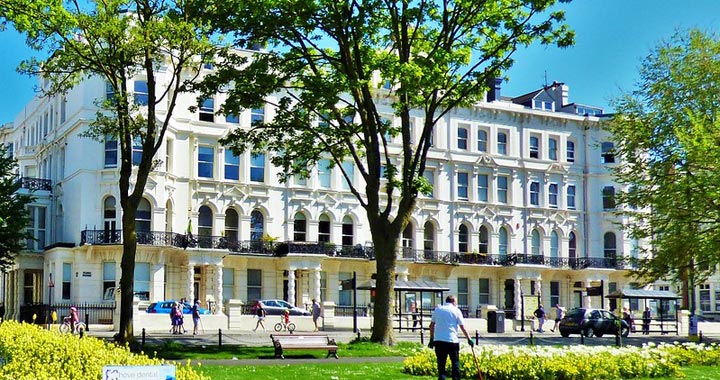 Hove is often seen as combined with a trip to Brighton, yet most people don't actually head over to Hove, which I feel is absolutely criminal.
You can relax on Hove Lawns, or head down to the seafront and enjoy a pint near Rockwater. You can eat some incredibly great food at the Salt Rooms or head up for some Thai at the Wick Inn, or some Persian food at Shandiz.
You can even have a go at Wakeboarding at the Lagoon Watersports near the Western Lawns.
If you're coming from Brighton, you can either jump on the train to Hove train station and walk down to the seafront, or many of the buses will take you from Brighton to Hove.
18) Worthing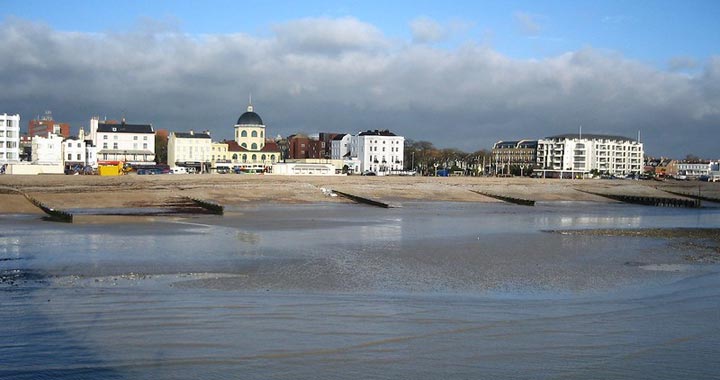 Worthing has a slightly unfair reputation, largely because this used to be a place where people went to retire, but it has been attracting a much younger audience as first time buyers move here due to the much cheaper prices compared to Brighton.
For the wine drinkers, a trip to the Highdown Vineyard could be worth a trip, while it also makes for a great wedding venue.
The Highdown Gardens are a little hidden gem, not so hidden anymore, offering a great place to relax, play games, have a coffee in the tea rooms and waste the day away joyfully.
19) Portsmouth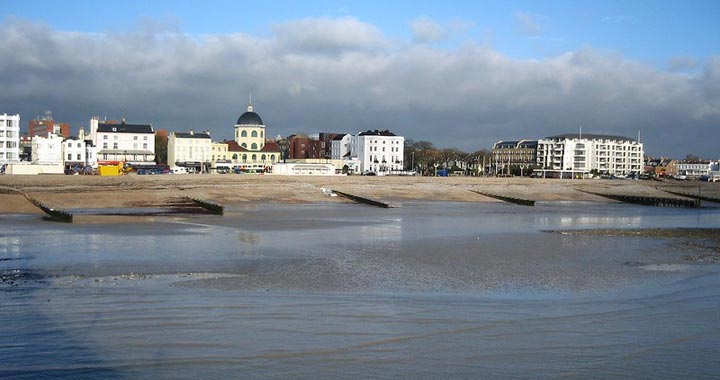 This port city is found between Southampton and Bognor Regis, just a short trip from Isle of Wight.
Being a city with the port taking the centre stage, it should be unsurprising that most of the tourist attractions are boat-based, including the Mary Rose, HMS Victory, HMS Warrior 1860 and the historic dockyard tours.
The Spinnaker tower is incredibly unique looking, something you'd expect to find in Singapore rather than Portsmouth.
The Gunwharf Quays also has plenty to do, including bowling, restaurants, bars, plus rides and random live performances.
20) Jurassic Coast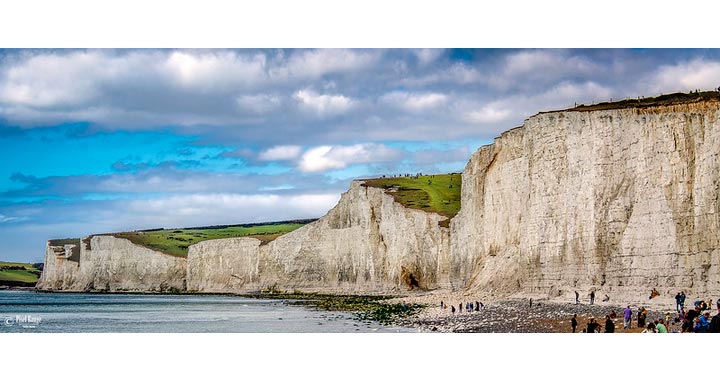 The formal name might be the Dorset and East Devon Coast, however this World Heritage site is known more commonly as the Jurassic coast due to the rocks being from this geological period, making this a geology teachers dream holiday location.
Being on the beaches here is like living in a scene from a postcard, with 185 million years of history right in front of your eyes.
Considering the Jurassic coast stretches an astonishing 95 miles, you might struggle to see it all in one trip, unless you plan on taking a drive along the seafront.