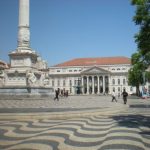 I'm sitting here sipping on a cocktail, I'm not sure if it's the soothing ambience and interesting choice for décor surrounding me or the simply divine Apple and Eve cocktail I was recommended to try that has me feeling so disappointed, no, I'm not disappointed in 'Cinco Lounge' in the slightest, in fact it's the exact opposite, there's a sense of elation that accompanies the experience you have in this 'Lisbon' based bar not far from 'Bairro Alto', it's lively with friendly people, the staff are simply put, amazing and I couldn't possibly feel more relaxed and satisfied at a bar if I tried, my disappointment stems from the thought of leaving this all behind tomorrow on my return home.
I've been reflecting on my past two weeks here, well I say two weeks, but I've been so preoccupied that time as flown by too fast. I've been out to a variety of different bars and nightclubs almost every night now and if not indulging myself in the splendour of delicious foods I had only heard about but never tried, I was fulfilling my inner childhood desire to want to explore every nook and cranny that this country has to offer by day.
If there was one way to describe this country, I'd say that it was 'rife with life', everything here emanates the aura of life itself, from its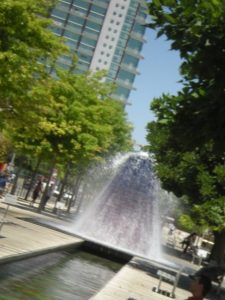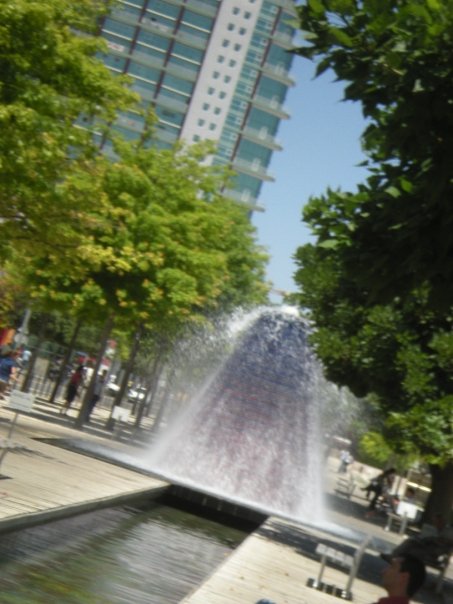 rich culture and beautiful arts to its unrivalled enthusiastic passion for sports and the nostril gripping scents of cooking food. Speaking of sports, this is a country with 10million plus passionate and patriotic people and nothing quite demonstrates that as sitting in a bar during a national football match for an example.
But that isn't the only thing this country has to offer, I had the opportunity to visit 'Coimbra', which happens to have the oldest university in this country, dating back to the 16th century, a bit of knowledge there for me, it was also the home of many historic and beautiful monuments I could only gasp at. I also visited 'Almoural Castle' which happens to sit in the middle of a river, talking about it doesn't do it any justice, it's one of those unfathomable and definitely picture-worthy sights you have to see for yourself, there was also the 'fortress villages', oh and of course I couldn't possibly forget 'Tavira', an island I took a boat out to see and camped there for a night.
As for activities, there was more than enough to keep me busy and basking in the glory of being part of the culture, within a few days of being here I had already rented a bike and ridden it through several towns and along the beautiful coastlines, kayaked and river rafted.
And here I am now, with only one regret, the fact I didn't book a longer holiday here with Directline-holidays, where am I? In the beautiful lands of Portugal, do I recommend it? Without a doubt. Grab your camera (You WILL want it, believe me) and take a trip out here, by the time you get here however, I'll be back home jealous of you.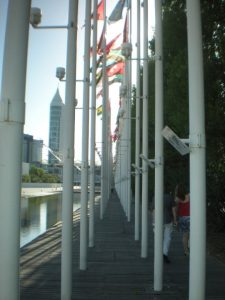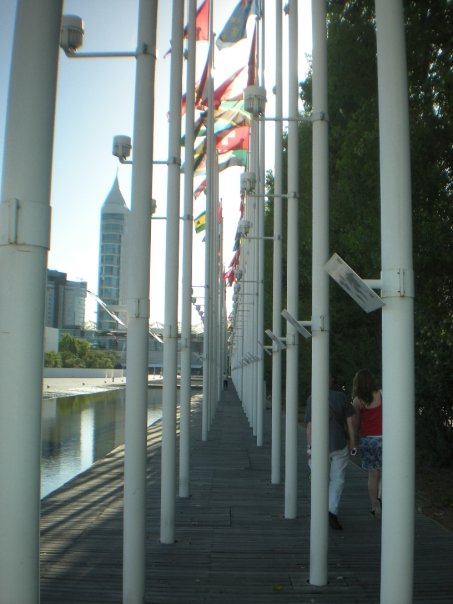 I talk about Portugal being rife with life, but it isn't just the buzz from the city or all the people rushing around, it is also the wildlife. There are so many animals in Portugal that you should be looking out for while visiting. The cockroach in our bedroom certainly didn't make that list though, an annoyance that has plagued my trips to both Portugal and Spain.
Portugal has always had a strong footballing history, however it has now become a 'present', with the recent Euro 2016 championship, then being followed by the 2019 inaugural Nations League, a tournament I didn't fully understand but half cheered as England performed surprisingly well. The legend and hero of the country won't be going on for too much longer (in case you've been living under a rock, I'm talking about Cristiano Ronaldo) therefore people are flocking to international games to see him before the curtain closes. If a sporting tournament is on the horizon, expect the city centre to be buzzing with tangible excitement.