That's right, no judging, I finally went to Reading festival this year, at the ripe age of 26, turning 27 in a month's time. I felt if I don't go soon then it will be too late to ever go, so it had to be done before too late. Ok, that's all a lie, my mate wanted to go and I never say no to a holiday.
So here are my adventures at Reading 2014!
I seriously can't believe I haven't posted this already, this has been sitting in my drafts for around a month now, well better late than never! I was with six friends, Seb, Ash, Courtney, Lee, Kunal and Erin, while I was sharing a tent with Lee and Ash.
Ok, seriously though, they should warn you before you buy your ticket, as I assumed you had to be 18, like many other festivals, however at Reading you had people still at school. I didn't trust chatting to barely any girls while drinking as I was scared to find out their age. The times when I did, they were all 18 supposedly, who knows how old, but I kept a safe distance! I went to Reading festival just a couple of weeks after going to Boom Town festival, so I'm not going to lie, I was definitely still in recovery mode.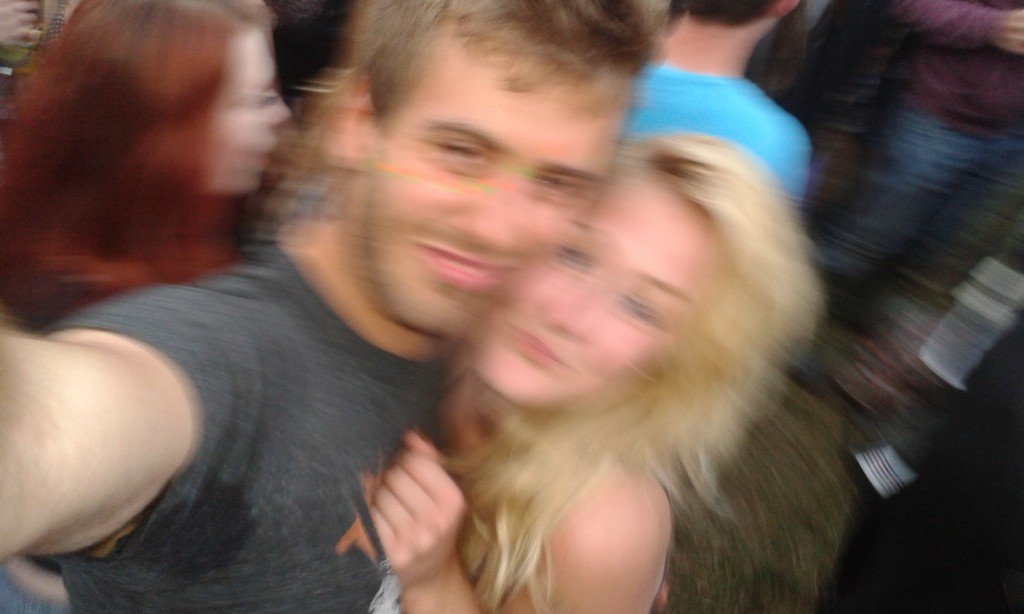 I'm also not as big into Indie music as many of my friends, as my favourite genre is drum n bass / dubstep. Admittedly I am starting to backdown and revert back to the old days when I used to play Sum 41 and the Libertines, however I'm not big on modern bands of the same genre.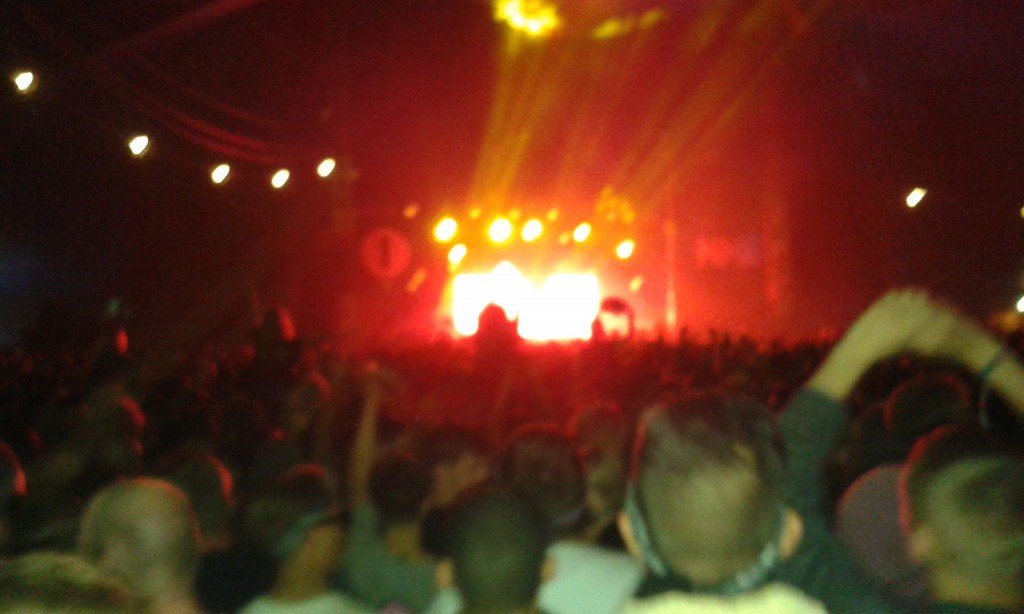 We got to see a good few classics, the Artic Monkeys played, while Blink 182 seemed to be onstage at about the age of 65. We also saw many other rock bands, but I spent most of my time at the dance tent, seeing Nero, Netsky and many others.
The dance stage was absolute class, I wish I got more pictures but I was a bit too into my terrible dance moves to appreciate what was going on.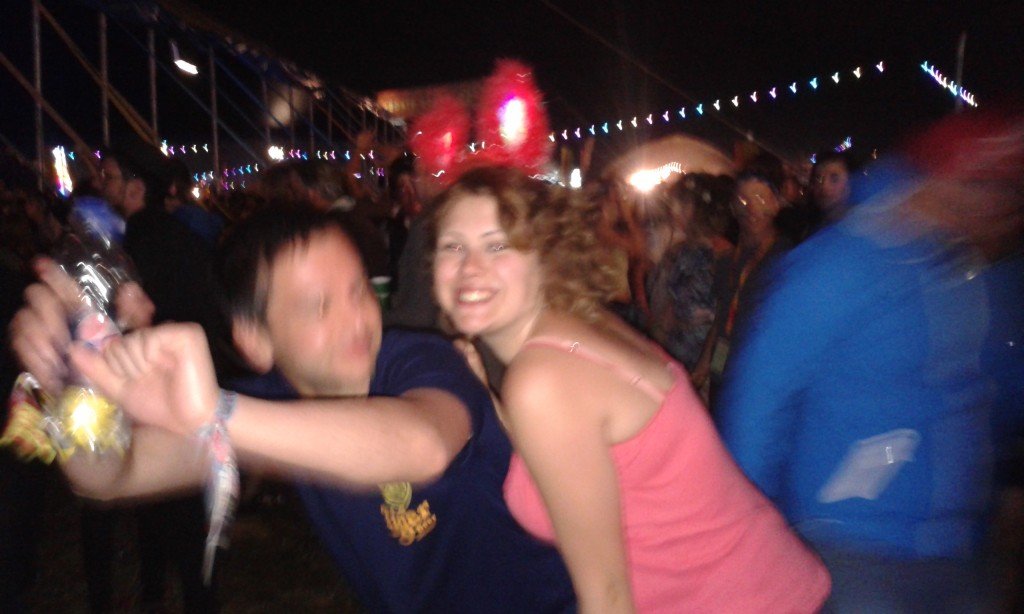 In fact, me and Lee ended up in several dance off's, I'm not sure who won, if anything, we're all losers here! But it always makes the night seem hysterical when we end up in a dance off.
I had great fun, but the age gap was really noticeable, while I was pretty much the only single one there, which made it a little bit difficult, as everyone tucked up with their partners and left me sitting there drinking. I will 100% NEVER go with couples again, I mean no offence by it, but you feel like a complete outsider, despite being with my best friends, it was just awkward most of the time, especially when the couples argue.
A massive tip people should give to everyone is that you really should take the Tuesday off work. You get home about mid day on Monday, but after several days partying in a field, waking up next to your mates, to suddenly wake up on your own with an alarm going off at 7am, it is really hard to motivate yourself to get out of bed and work feels incredibly depressing. After a two week break on the beach, you normally feel rejuvenated and ready for a hard day of work, however this simply isn't the case if you've been on a drinking holiday, you feel like you need a break from your break.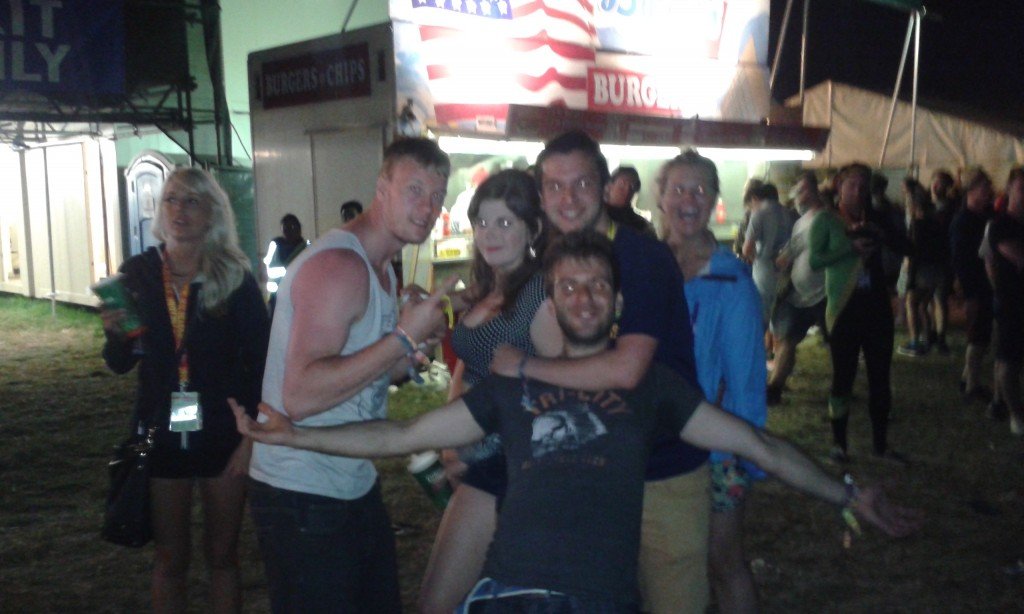 I'm not one of those people that takes sick days, so I battled through, but wow! At least I did better than Lee, he left his passport, wallet and bag behind. ah Leeeeeeeeeeeeeeeeeee!