Having run Spaghetti Traveller for almost a decade now, the thing that has jumped out to me the most has been the sense of community amongst travel bloggers.
There are some absolute gems here in the UK, really nice people who you can't help but love. From the great photographers to the confident folk on a video, to the ones that just love to write, I have tried my best to include all of the best travel blogs in the UK.
Spaghetti Traveller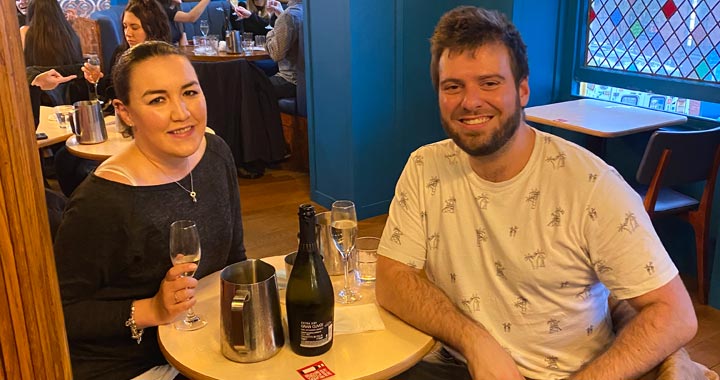 Ok, I can't write this list and leave ourselves off! Following a road trip Across the USA with a number of friends, I decided to setup the blog, as I became addicted to the travel industry.
Since it's initiation, the blog has been featured on the BBC, Inews, Yahoo, Metro, Guardian, Daily Mail, Daily Express, Start-ups, Forbes, Evening Standard, Hello Magazine, Independent, the Mirror, New Food Magazine, the Sun, Huff Post, Mashable, Wanderlust Travel Magazine and plenty more.
Website: www.spaghettitraveller.com
Italian Trip Abroad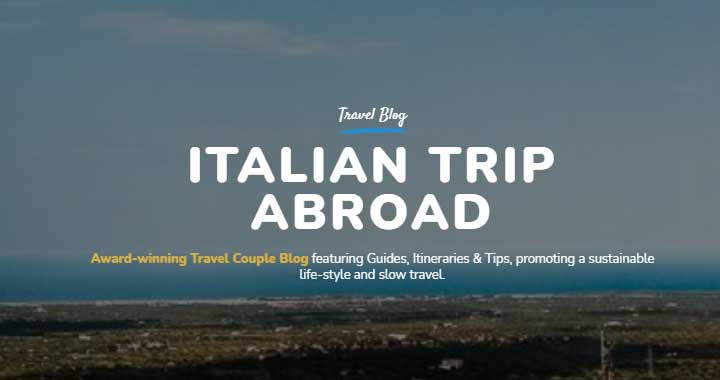 I first met Toti and Ale at a Traverse event in Brighton and you could instantly tell how kind they both were. The two keen adventurers have a base in London, but they'll jump on a plane to see the world at the first opportunity possible.
Being Italian, it's unsurprising that they knowledge of the likes of Naples, Rom and Milan is considerable, as they share some amazing tips for your next European city break.
Website: ItalianTripAbroad.it
Backpacking Bananas
We met Christianne at the same Traverse event we meet Toti and Ale and we were instantly wowed by her incredible YouTube channel. Instantly envious of both her editing skills and charisma on screen, Christianne now has over 100k subscribers on YouTube and has become one of the biggest travel vloggers in the world.
Whether it's a travel adventure or some tips and hacks on how to build your own YouTube channel, the Backpacking Banana has some unbelievable content.
Website: Backpackingbananas.com
Weigh The Suitcase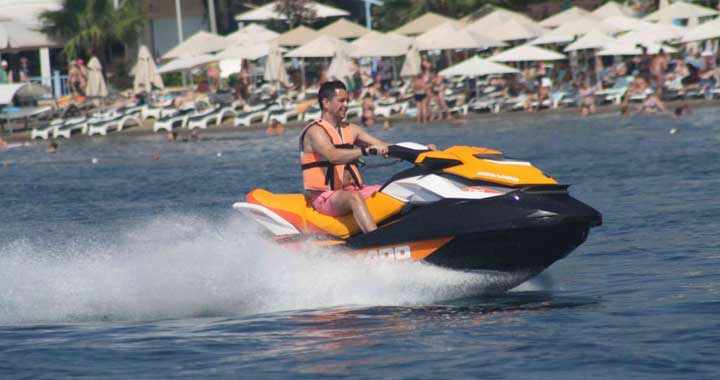 Steve and Amy write in such a personal way, offering their genuine tips and thoughts on each place they visit, with some brilliant city break recommendations on Weigh The Suitcase.
From far away trips to Hong Kong and Singapore, to the best of Europe with Venice and Amsterdam, to exploring what we have on our own front door in Blickling and Edinburgh, you will find a great mix of their adventures on the blog.
Website: Weighthesuitcase.com
Wanderlust Chloe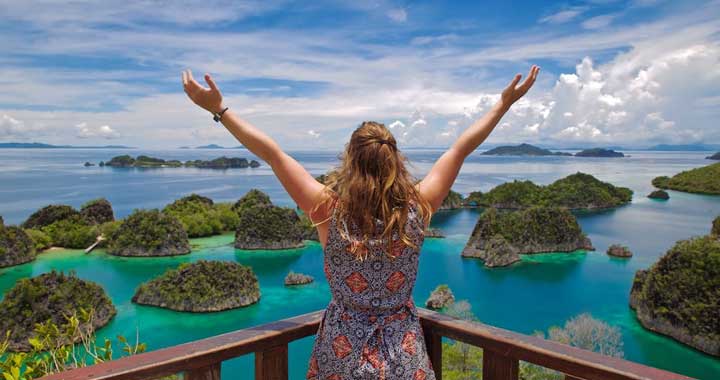 I met Chloe through a midweek Traverse event in London a number of years ago, as 6 of us bloggers had to crack an escape rooms. I won't lie, I don't know how much I contributed to our attempted escape, I was a little clueless what was going on, but I still had a great time!
Considering Chloe had a remarkable 36 flights in 2015 and 47 flights in 2016, I can comfortably predict she has been to more countries than myself, which has helped her to make numerous lists for the best UK travel bloggers.
Website: Wanderlustchloe.com
A Lady In London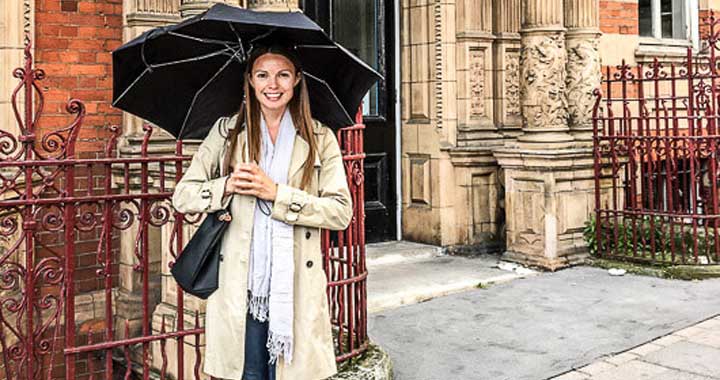 Growing up around Silicon Valley, Julie was working as a macroeconomic analyst, but it wasn't long before her desire to travel the world took over.
Heading to the UK, Julie started A Lady In London back in 2007 and it quickly grew to become one of the biggest travel blogs in the world. She also runs a number of business, blog and social coaching services
Website: Aladyinlondon.com
Vicky Flip Flop Travels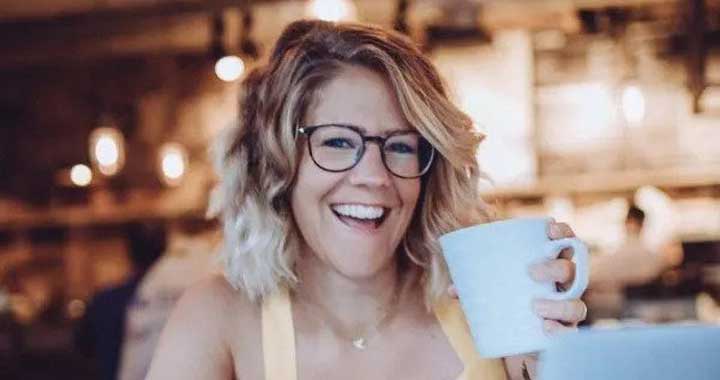 Having worked in the travel industry since 2011, Vicky certainly doesn't have a fear of heights like me and Raquel, with her adventures including sky diving in both New Zealand and Japan!
Vicky has since also setup a new website, called Day Out In England, which is worth checking out, especially considering the growth of staycations and hidden gems this country has.
Website: Vickyflipfloptravels.com
Emily Luxton Travels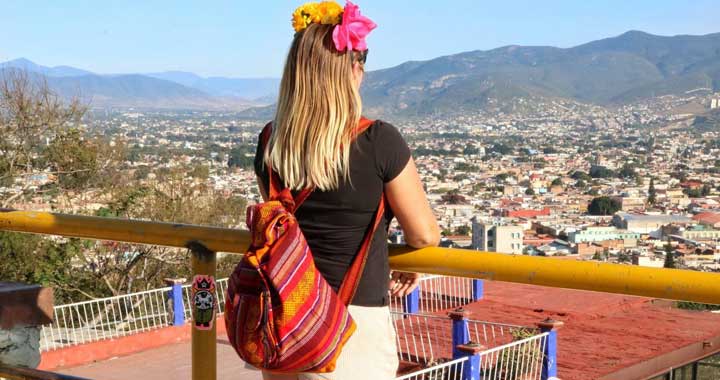 Emily is a huge inspiration for anyone that is considering a solo travel adventure but is nervous or has questions before jumping on a plane. Her trips have taken her across the globe, including the likes of Mexico and India.
But most importantly, Emily is a bit fan of Harry Potter, therefore she has my respect! Emily is commonly top placed on the Trips 100 list of UK travel bloggers and features in a huge number of lists for the best this country has to offer.
Website: Emilyluxton.co.uk
Rexy Edventures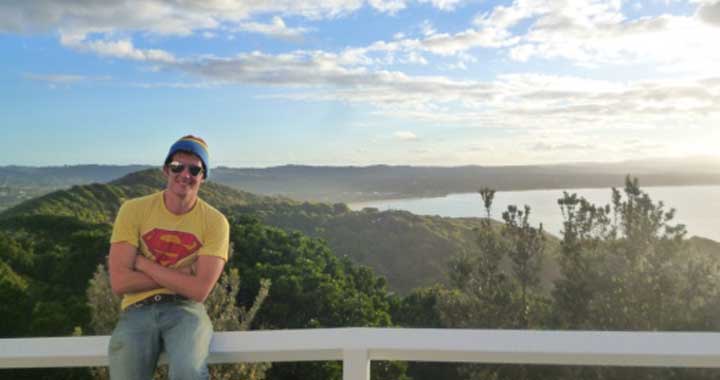 It feels like a lifetime ago now, but I remember meeting Ed at a blogger event in London and instantly got in really well with him.
He had a similar background to me, in that we both worked in digital marketing and were marketing managers for a travel brand. The blog was setup back in 2011, while his adventures have taken him all over, from New Zealand to South East Asia, while he won't hesitate to jump out of a plane (again, my fear of heights is holding me back).
Website: Rexyedventures.com
Hey Dip Your Toes In
Hey Dip Your Toes In is the brilliant blog by Omo and Eulanda, where their creativity, humour and great personality shines through in their content.
Since lockdown first kicked in, I've also loved reading their UK based trips, which have been hugely inspirational, as I don't feel I make the most of all the hidden gems dotted around Sussex.
Website: Heydipyourtoesin.com
Biggsy Travels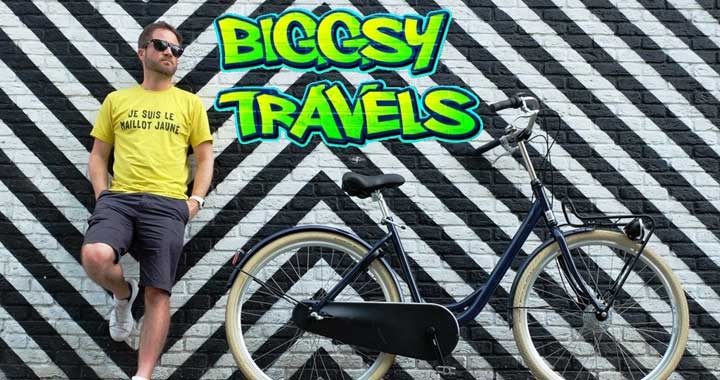 Steve Biggs has his base in London, having grown up in Hertfordshire, while he's amazing with a camera in hand. His attention to detail is incredible and he certainly has some amazing and unique stories to share.
Steve has been sharing his adventures since 2014 on Biggsy Travels, while he also has a digital background like myself, plus we met him at WTM (plus Traverse of course) and seemed like an absolute legend.
Website: Biggsytravels.com
Global Help Swap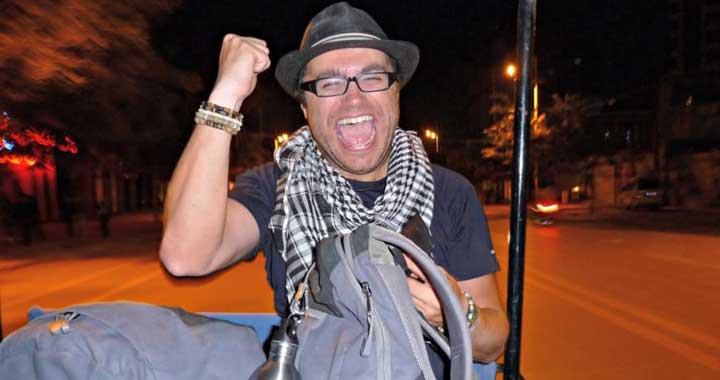 I normally talk about the beautiful destinations people have been, of which Karen and Paul have seen some beautiful places, but it's the foodie posts that truly had me glued, trying out the Gobi Manchurian recipe one time in my kitchen (mine didn't look quite as nice as theirs haha).
With a dilemma of whether to get on the property ladder and settle down or go travel the world back in 2010, you can guess which direction they went in, starting the Global Help Swap, and the rest is history.
Website: Globalhelpswap.com
The Travel Hack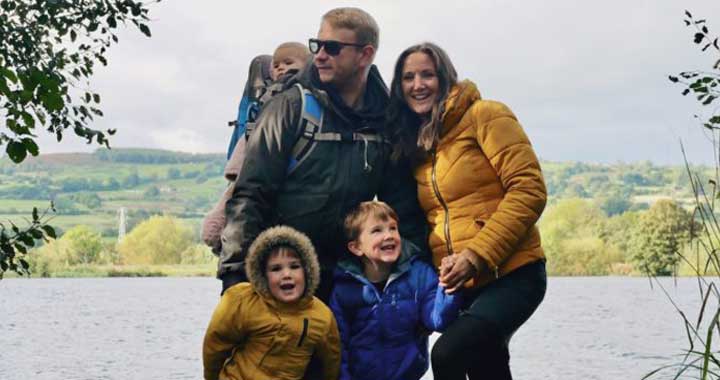 Monica is another veteran of the travel industry like myself and many others on this list, having started The Travel Hack back in 2009.
The blog has evolved from the early backpacking days, to illustrate the amazing adventures she is having with her family and in motherhood. Considering I'm now an uncle (wooo), I have loved reading the Mama Hack articles for advice and tips.
Website: Thetravelhack.com
Mallory On Travel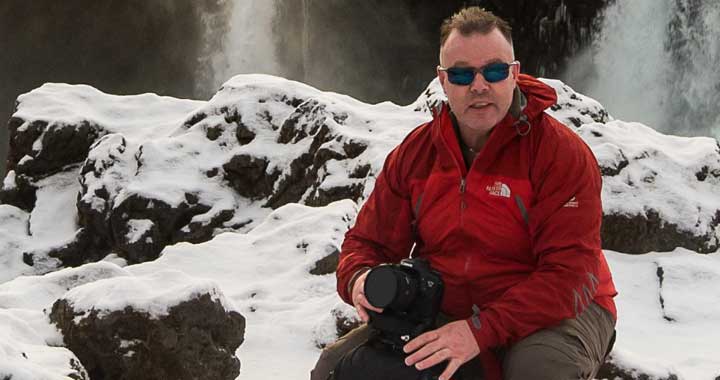 Formerly working as a Warrant Officer in the army, Iain had to run adventurous outdoor pursuits on a regular basis, which developed his wanderlust.
The thing that always stood out for me about Mallory's work was his amazing work with a camera in hand. His photos are seriously unbeatable. I'm yet to meet Iain in person, but I hope to very soon at a future blogging event.
Website: Malloryontravel.com
A Luxury Travel Blog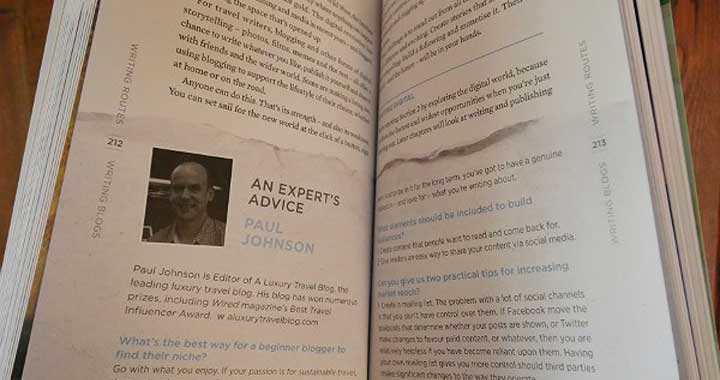 There is sometimes a misconception that to be a travel blogger, you have to slum it in grimy hostels. Ok, we've done our fair share of that, but we also love a fancy hotel and some fine dining, especially as we've got into our thirties.
A Luxury Travel Blog shares some of the best trips and adventures for someone looking for a luxurious holiday. Dr Paul Johnson is an experienced traveller and has successfully built a huge social following for the platform, including 700k on Twitter!
Website: Aluxurytravelblog.com
Along Dusty Roads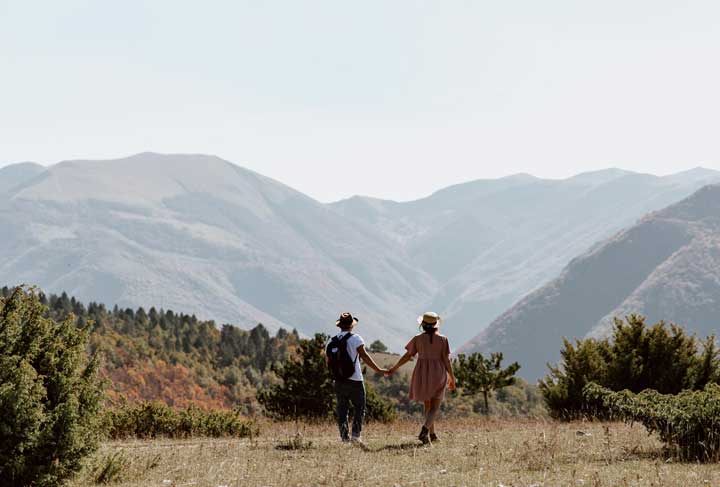 Andrew and Emily started the idea of the travel blog Along Dusty Roads in the way all good plans are born, with plenty of gin!
The couple share their adventures, including hiking guides, their 'things to do' lists and food recommendations from their travels to South America, Asia and across the globe.
Website: Alongdustyroads.com
Hand Luggage Only
Hand Luggage Only was created by Yaya and Lloyd, as they shared their travel stories while studying at Cambridge University. Their photography skills are spectacular, while they also produce a fair amount of content on food, a favourite subject of mine!
Yaya and Lloyd have been all across the USA, sharing their top tips on all the biggest cities, which are certainly worth a read if you're planning an American holiday next year.
Website: Handluggageonly.co.uk
Tin Box Traveller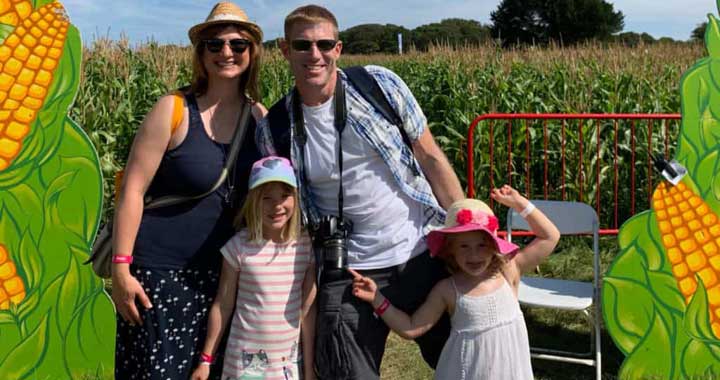 While many travel blogs will focus on either solo travel or adventurous backpacking, I love the fact that Claire has found a different niche, focusing on family trips and advice, an area I think was under-serviced by bloggers.
Exploring the great outdoors and heading camping when possible, Claire shares her family adventures, from caravanning in Dartmouth to hotel stays in Bournemouth. The happy smiles on her two girls will bring a smile to your face.
Website: Tinboxtraveller.co.uk
Heather On Her Travels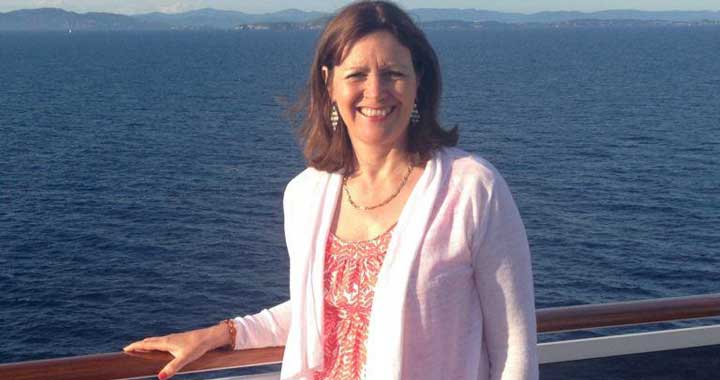 Heather is a Bristolian, a place I love to visit and very similar to my hometown Brighton, Heather On Her Travels shares her adventures exploring the world, focusing on the 50+ travellers.
Whether it's relaxing on a luxury cruise or taking on some outside adventures with hiking and cycling, Heather is an incredible writer and she also targets a slightly different market to some of the others on this list in people who's children have flown the nest and are looking to explore.
Website: Heatheronhertravels.com
Sophie's Suitcase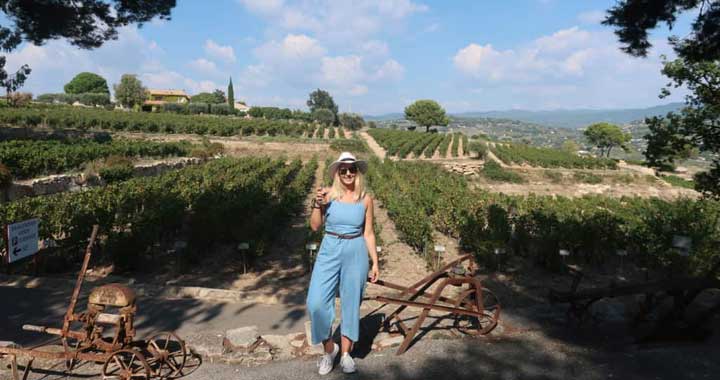 Sophie started her adventuring back in 2010, just like myself, which instigated the travel bug and since then she has been all over the world and shortlisted for numerous awards as one of the best bloggers in the UK.
Sophie has also done something I'm trying to hold myself more accountable for, actually producing regular video content, with new clips going up on her YouTube channel each week. Heads-up, look out for the new puppy video!
Website: Sophiessuitcase.com
This Battered Suitcase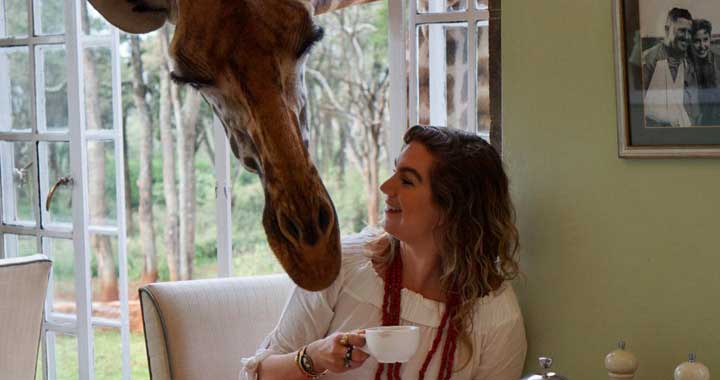 This Battered Suitcase is run by Brenna Holeman, someone who has seemingly seen every corner of the world with more than 100 countries ticked off.
Brenna also writes a fair amount about solo travel, something I find a really interesting topic as it was one of my biggest fear factors before I started travelling.
I love that Brenna doesn't just go to the 'postcard destinations' she has visited virtually every country and makes sure to get to know the local culture and to shine a light on some hidden gems.
Website: Thisbatteredsuitcase.com
Finding The Universe & Independent Travel Cats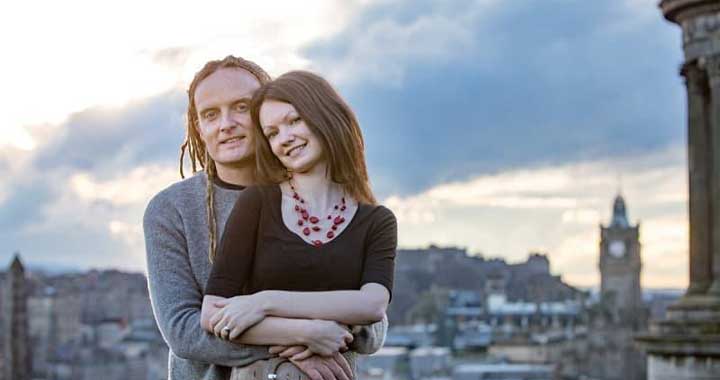 Finding The Universe shares the travel stories of Laurence and Jessica, a travel addicted couple who are based in Bath, where my mum lives.
What's so fascinating about their story is that they were both travel bloggers, who met at a blogging conference back in 2014, with Jess running Independent Travel Cats, making them now the ultimate travel blogger power couple!
Their posts are equally heart warming and captivating, keeping you intrigued about all of their new ventures to come.
Website: Findingtheuniverse.com & Independenttravelcats.com
Nomadic Boys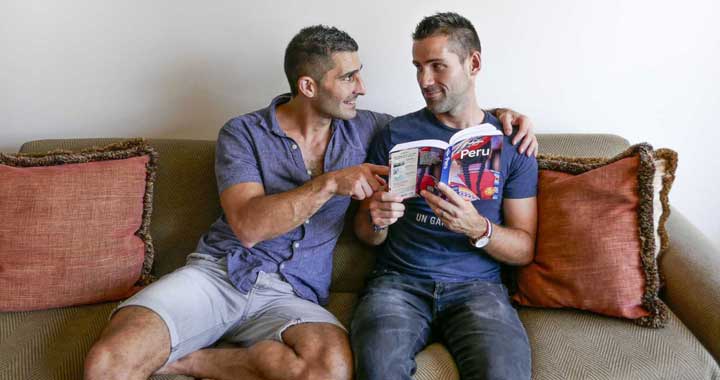 Stefan and Sebastien are a French and Greek couple and power duo in the travel blogger community. They held great jobs, one being a lawyer and the other being a business analyst, however the travel bug quickly caught up with them, trading in short trips for long adventures abroad.
Their excursions around Asia in 2014 is what really kicked off the travel blogging life and they've never looked back since, with that trip lasting an astonishing 18 months!
Website: nomadicboys.com
The Travel Bunny
Suzanne is a fellow Sussex blogger, having grown up just outside of Brighton, while she combines posts about the Sussex area with exotic trips abroad.
Suzanne's photos are always stunning of unbelievably picturesque scenery, while she's a very naturally talented writer, keeping you captivated throughout the article.
Website: thetravelbunny.com
Global Grasshopper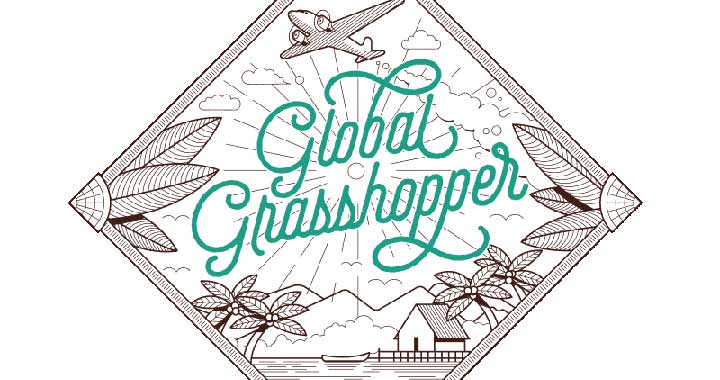 The winner of numerous awards and having worked with virtually every big brand within the travelsphere, Becky Moore has grown the Global Grasshopper to an unbelievable height, while she has an incredibly talented team on hand for projects.
With 56k following on Facebook, 23k on Twitter and 13k on Instagram, as well as a steady stream of traffic through to the blog, Global Grasshopper easily makes it onto the list of the best UK travel bloggers.
Website: globalgrasshopper.com
Postcards By Hannah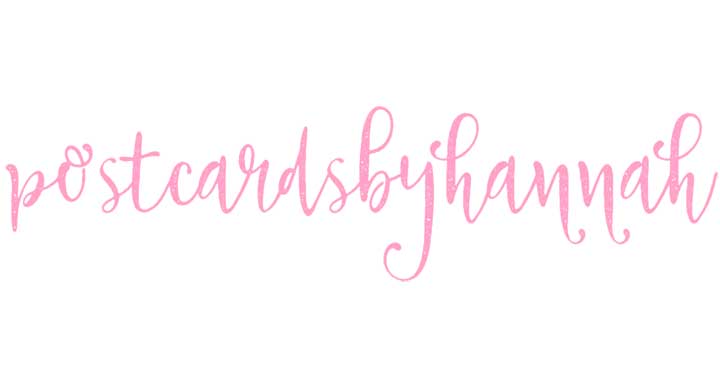 With 276,000 followers on Instagram (you read that write), Hannah's adventures are made even more special by the fact that she shares them with her cocker spaniel Baxter.
Easily one of the best photographers on this list, Hannah also offers both social media outsourcing and freelance photography services.
Just like us, her content is more domestic nowadays, focusing on the beauty of Britain while working from home.
Website: postcardsbyhannah.com
She Gets Around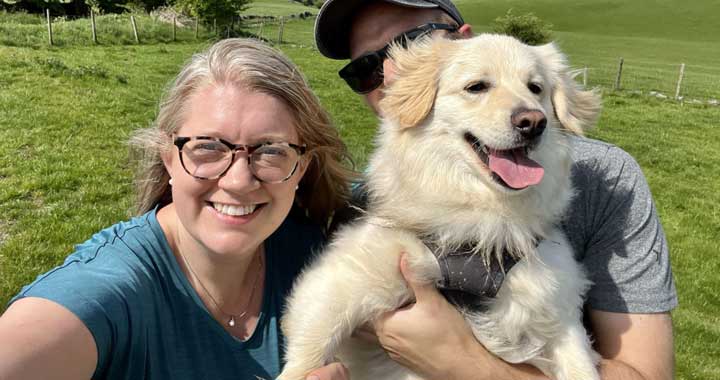 Jen is a travel and lifestyle blogger from Derbyshire with the cutest dog of all time (I so badly want a lab). As someone who loves dogs, baked beans on toast and chocolate fondant, this is someone me and Raquel can certainly relate to! Another thing we can relate to is the transition from backpacking content to more luxurious 'grown-up' trips.
Jen is also an avid reader, sharing her favourite books while on her ventures. Having started off with a 9 month trip through Asia, Jen has most recently been providing local tips on the Derbyshire area, from where to eat to interesting walks.
Website: Shegetsaround.co.uk
Two Scots Abroad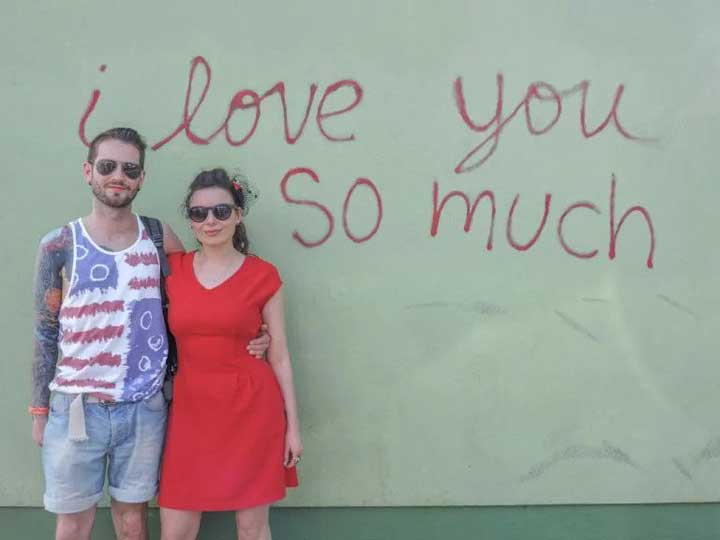 Gemma and Craig are the power duo behind Two Scots Abroad, sharing their ventures across the globe, as well as providing some great tips on visiting Scotland.
With unbelievable photos from their trips to Machu Picchu, Iceland and Texas, there is plenty to get hooked with, while they're incredibly talented at writing up city guides, ideal to research before your next big trip.
Website: https://www.twoscotsabroad.com/
Helen In Wonderlust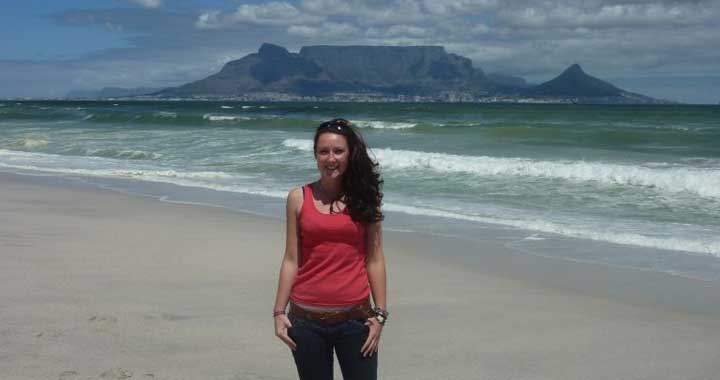 Helen started her blog back in 2013 after quitting her corporate job and heading off to Africa for the ultimate adventure! Combining the scary heights in the Victoria Falls (still on my personal bucket list), with climbing Africa's highest mountain and meeting the Maasai villagers, she has some serious stories to tell.
But unlike most travel bloggers, who stay for a short period of time in each spot, Helen begun offering tours in Africa and made a business venture out of it, so I doth my cap!
If you're looking to head to Africa at any point, then Helen In Wonderlust is your dream blog for the ideal itinerary.
Website: Heleninwonderlust.co.uk
The Wanderlust Within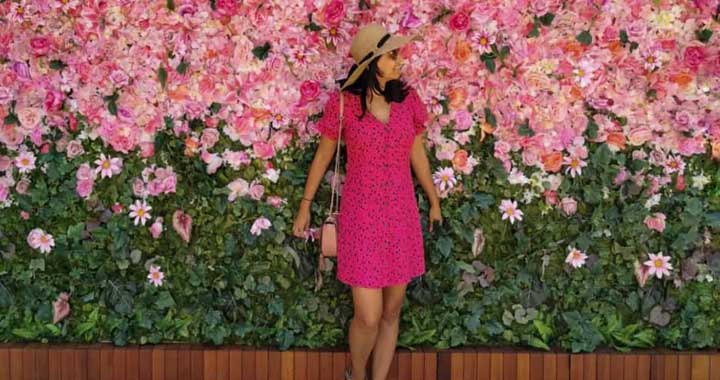 Roshni has me absolutely beat, having travelled to 75 countries, she has truly seen the world and then some!
She also has some remarkable stats when it comes to monthly blog visits, with a big audience in the USA, UK and Philippines and a strong Pinterest profile.
I love the slogan 'hidden gems around the world', because that's exactly what I look for when I visit somewhere new, not the traditional landmarks that everyone knows about, but the recommendations you would get from a local.
Website: Thewanderlustwithin.com
Gallivant Girl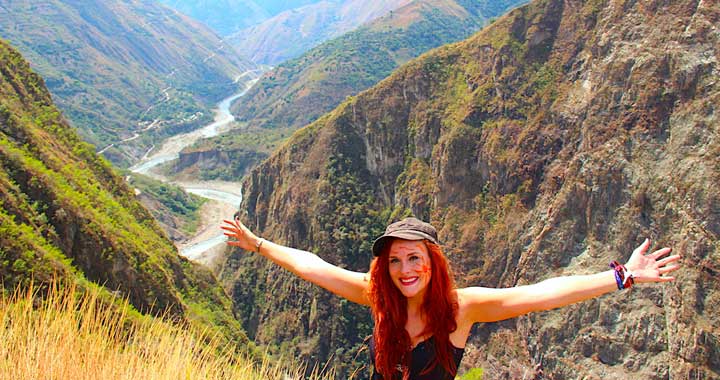 I met Anastasia while at Brighton University, as we were both part of the Drama society, performing in plays and making tits of ourselves whenever possible.
She's got a brilliant sense of humour and absolutely no fear when it comes to adventure seeking. She also goes beyond the usual destination list. Quite remarkably, she's also a doctor, you know, as you do!
Website: Gallivantgirl.com
Little Miss Gem Travels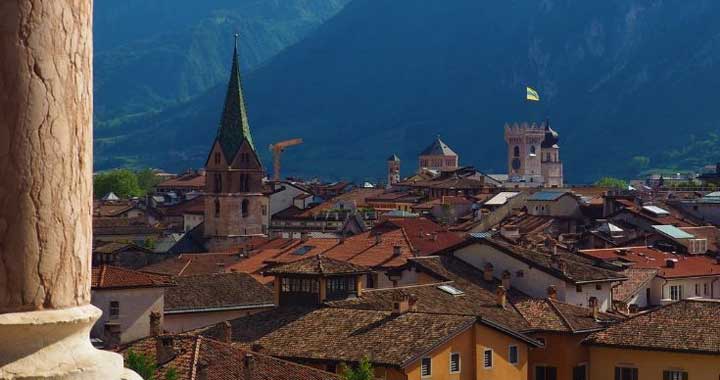 Little Miss Gem Travels is a blog run by Oxford based Gemma, who shares her trips across the UK and abroad, combining weekend getaways, day trips and those slightly more lengthier adventures.
Gemma's trip to Japan has certainly been inspirational, considering this is very high on our bucket list. She also shares a wealth of lifestyle tips, from saving money for your holidays to coping with issues such as migraines while away from home.
Website: Littlemissgemtravels.com