This article was originally written in April 2014, but as we enter 2021 I wanted to give this a massive update. Overall, the article has been read 15,106 times, so I feel a responsibility to offer the best guidance to anyone looking to move to Brighton. But if you do have any extra questions, please feel free to contact me!
I've suddenly had an influx of people asking me for advice on moving to Brighton, therefore I thought I would write up a complete guide of everything you need to know when picking up sticks and moving to Brighton.
First of all is to truly understand how Brighton is broken down, so you don't live in the wrong area. I have placed a map to help offer a greater image of where you could live and where you should live:
Central Brighton
The centre of Brighton is lively, albeit it's very busy and the volume will stay loud over the weekend. You'll be close to anything you want, but the sacrifice is normally in the size of the house, with most being incredibly thin, meaning your bedroom might be the size of Harry Potter's cupboard.
Hove
If you're looking for a beach side view, it might be worth heading towards Hove as they have some beautiful houses and flats, but these definitely don't come cheap. If you look however you should find a good bargain.
Hove, or 'Hove Actually' as locals know it, is certainly the posher part of the South Coast.
There are a number of very nice apartments around Brunswick Place area, but try not to opt for the basement level as no light comes through (I would know, I used to live in one).
In a dream world, you will have a South facing garden, so be aware of the potential blockage of the sun in the gardens around Hove.
Hove is great for a more relaxing lifestyle, while there is still a main street, George's street, which has a number of clothes shops, second hand shops and decent cafe's.
There are some amazing bars and restaurants in Hove. You have your choice of Thai, Iranian, Indian and plenty more food options, while they even have a gin bar in Hove, albeit the prices are ridiculously expensive.
If you've got £1,000,000 in the bank then Hove is perfect, but for everyone else, you might want to look somewhere where you can get more for your money.
Kemptown
Home to the vast majority of the gay bars of Brighton, Kemptown is slightly split between the friendly and fun area of 'Kemptown village', which is a bit further from Brighton centre (look around the Thomas Kemp, a great bar).
On the other hand, when you enter Kemptown on St James's Street, passing the Sainsbury's local and heading towards Morrisons, this area sadly has a high drug usage. The drug addicts aren't dangerous in my experience, but it's not the nicest area and you definitely don't want to live on the main street. I lived on Marine Parade which was gorgeous, but St James's Street was definitely very grimy.
It is the greatest gathering of homeless people in Sussex and you will be harassed quite a lot while walking down James's street.
Just as a quick heads up, Curry Leaf Cafe is easily one of the best Indian restaurants in Brighton.
Seven Dials
Seven Dials is quite a nice area, while it's also home to arguably the best pub in Brighton, Good Companions, with an amazing beer garden.
Named Seven Dials due to the seven different roads connecting to this roundabout, the area is very nice, but some of the buildings are on a hill. For example, Chatham Pl / New England Road is very steep and is a nightmare to walk up when carrying heavy bags.
Preston Park
There are some amazing houses around Preston Park, some of the poshest buildings in Brighton, however you have to check on each road, as there are a few rundown bits, but in general this is a very nice area.
Obviously, the main appeal is the giant Preston Park, along with the Rockery.
London Road
London Road is very run down. The area has struggled for a long time, while your walls won't last long before they are graffitied on. I'd avoid getting a place on an off road between Aldi and World's End.
There are plenty of charity shops, around 8 from memory, within a 10 minute walking distance, making this a must-visit for any bargain hunters.
There is also a large Sainsbury's closeby, but with online deliveries, this shouldn't be a top priority on where you choose to live.
Round Hill
I now fully appreciate how nice Round Hill is, however I previously judged it due to its proximity to London Road.
This is a very middle class area filled with families. You're close to any shops you may need, while you're also near some great bars in Hare and Hounds, Signalman, The Open House and The Roundhill.
Hanover
The biggest problem with Hanover is the hill. You will have some painful walks home if you're far up the hill, therefore I never contemplate this as an area to live in.
There is an art building for Brighton University, along with the Phoenix Halls, which has also led a number of students to live in the Hanover area. The buildings are thin and don't offer much in the way of quality.
The best pub in the area is The Geese, which offers a great roast dinner. You don't however have too many shops close by.
AVOID ALBION STREET!! This is the most drug filled road in Brighton!
Patcham
Raquel comes from Patcham and has spent most of her life there. It's a good 30 minute bus to get into the centre of Brighton, so it's not the closest, but it offers a very affordable option if you're looking for a decent sized house. The gardens are also pretty big, making it a gardeners dream, as long as you don't mind the occasional hill.
Elm Grove
Elm Grove has a large student base living here due to its proximity to the Brighton University buildings. Elm Grove is another hill based area, while it also has pretty small houses in general.
The buildings around Lewes Road are pretty run down and do get a lot of graffiti, so I'd look to avoid being too close to this road. Elm Grove does however offer you close access to Sainsbury's.
Moulsecoomb
If you are looking for a cheap place to live, Moulsecoombe is certainly one option. Moulsecoombe is mainly made up of students and Brighton locals. When I was a student, I lived here for three years and thoroughly enjoyed myself, but you should be aware that half of your street will be student houses.
Before Brighton became hippy central, it actually had quite a chavy background (I hope I'm not hated for saying that), which you don't see too much unless you head up to Moulsecoombe. It isn't bad however, there isn't much in regards to danger or crime in Moulsecoombe, it's just got a bit of a local negative reputation.
Falmer
If you're a student, you no doubt would have heard of the area around Falmer campus. This is incredibly far out from the centre of Brighton and will take you up to an hour on the bus, so not great if you have to travel in each day. Therefore, I wouldn't live around this area unless you have a car and don't mind fairly long journeys.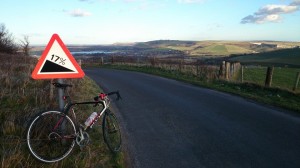 Driving
Some bad news here, parking feels almost impossible in Brighton as most central areas you can't park unless you pay, therefore you do have to park quite far out. Some of the places I would recommend for parking would be Bear road, Elm Grove or the Sainsbury's on Lewis Road.
Honestly though, if you live fairly central you really don't need a car.
Bars and clubs
When I wrote this section, I was a regular clubber, but almost 7 years on I'm definitely not out as much! I don't mind a pub, but my clubbing days are long gone. I'll therefore do my best to share my knowledge, but take it with a pinch of mid-30's salt.
I also would go deeply into this subject, as it is definitely an area I have experience in, however I've actually written a guide on the subject already. Have a read of my guide on bars and clubs in Brighton.
The Hare and Hounds is a great pub for a beer garden as well as Thai food. Another great beer garden is Good Companions.
The King & Queens has a famous reputation thanks to its odd decor, while it's also a footballing home.
The White Rabbit is located in the Lanes and is always full, while the HobGoblin offers something a bit more alternative.
The Mesmerist is great fun in town, as is the Black Lion, while the Lion and Lobster has a huge reputation for their roast dinners.
If you would like to learn more about Brighton, have a read of the following guides I have written:
My complete Brighton Travel Guide
If you are looking for a bit more adventure, have a try at go-karting in Brighton
One of the most tasty places to eat is Foodilic in Brighton
I hope you enjoy, don't forget to send through any questions you have and I would be happy to help!