Upon arriving in San Francisco, we laid out the places we had to visit, regardless of time available and the cost. Golden Gate Bridge was ticked off, and next had to be Alkatraz, however we did not realise you cannot buy a ticket on the day you plan on going, as they would all be sold out!
If you plan on visiting Alcatraz, remember that when you buy the ticket, normally the first day it is available is around 3 days later, so soon as you arrive in San Francisco, head down to the ports to book your tickets. Alcatraz was pretty much our goodbye to San Francisco as we visited on the morning we left San Fran.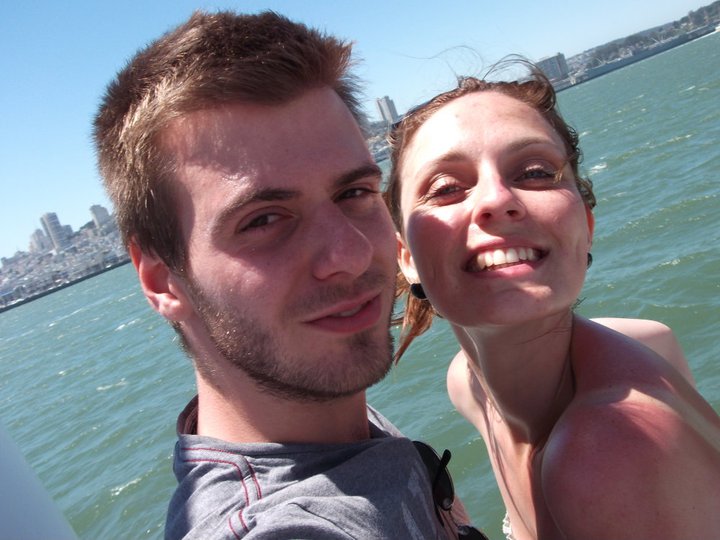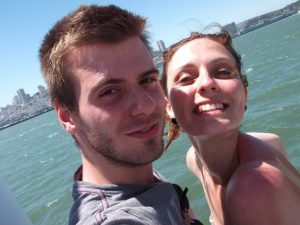 I feel unappreciative in saying this, but taking the boat trip across the freezing cold sea was one of the funnest parts of the trip. The water is very choppy, so make sure you stand on the outside and get all your friends soaked/use them as a human bodyshield from the splash!
We were greeted by a very odd sign, stating 'Indians are welcome' and having an Indian friend travelling with me, we had a good chuckle at this, with some great holiday photo's to boot. Looking online, I have managed to find the meaning behind this writing, which is 'From November 20, 1969 – June 11, 1971, over 900 Indians from numerous tribes illegally occupied the island during the famous Indian Occupation of Alcatraz'.
The tour around the prison was enjoyable, as you listen to the cassete tour guiding you through the cells each prisoner stayed in. Climbing in to an open cell for a photo opportunity was a good laugh, while the island really did offer an unbeatable view of San Francisco.
While walking around the small island, we found a baby seagull looking worse for wear, as its mother protected it from any predators/children. Once again, I know I should be focusing on Alcatraz as the infamous prison that could not be escaped, however this was another highlight to my short attention span.

I wouldn't sadly highlight Alcatraz as a must-see for when you visit San Francisco, but I know you will most likely feel like this was something unticked on your San Francisco list to complete, so I would go simply so you don't think 'what if'.