After spending the morning debating whether to run to Tesco's to buy some cheese and face the pelting of rain drops as big as a fist, I couldn't help but think of some of the places I would rather be (It doesn't help having a whole load of friends travelling at the moment).
The winter holidays are a great time to book a holiday, especially with the extra bank holidays and a reduction in the cost of hotels through December. Below are my 10 best winter holiday destinations.
1)      The Caribbean
There is very little rainfall in the Caribbean during the winter months, while the sun continues to blare down, making this an incredibly popular destination for British tourists during the colder months. The beautiful beaches in Jamaica and the Bahama's are arguably some of the best in the world, while nothing is more sickening than sending a picture of yourself sipping a pina colada on a sandy beach onto Facebook for all your shivering friends to look at begrudgingly. Castaway Cay has proven popular with families as a potential Bahamas spot.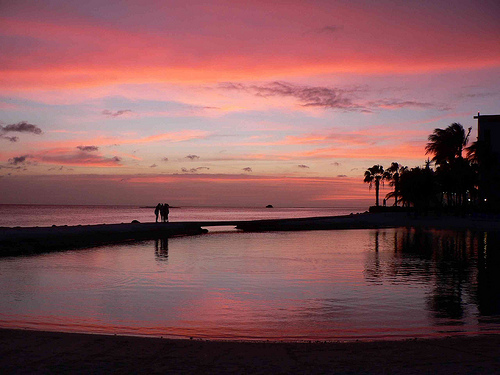 2)      New York, USA
Search through bucket lists and you will continuously see 'spending Christmas in New York', with its movie capturing moments as the snow lays upon the skyscrapers and in Central Park. If you do decide to make this trip, remember it is a lot colder than the UK and there is a fair chance it will snow, meaning wear those gloves and footie socks. New York in the winter is reknowned for ice skating, however the best time would be to try some ice skating in January as the queue's are massively decreased and the prices drop. Also, remember to get a few snaps of you next to the giant Christmas tree at Rockefeller Center Plaza. Of course, if you do plan on visiting then I recommend having a read of my list of things to do in New York.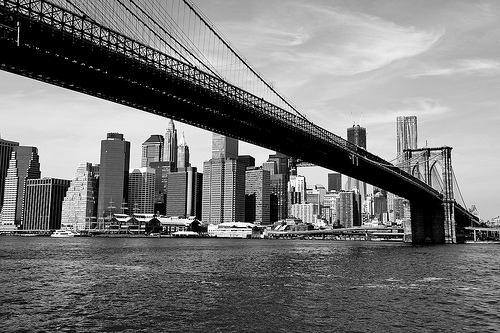 3)      Innsbruck, Austria
Soon as the snow hits the slopes, Austria's tourism booms, as an influx of daredevil snowboarders take to Innsbruck. Home to the winter olympics three times (1964, 1976 and 2012), this skiing hub of Europe attracts tourists the world over, and for good reason. If you decide upon a holiday to Innsbruck, you can look forward to skiing, snowboarding, tobogganing, cross-country skiing, bobsleighing or alpine-style curling.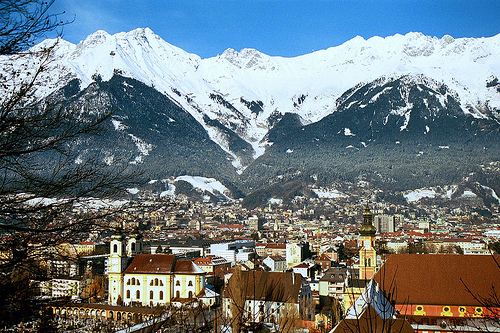 4)      New Zealand
On the other side of the world, New Zealand is going through its warmest period of the year, making a very pleasant contrast, allowing you to strip off your heavy padded water bottles and replace them with a hawaii shirt and an embarrassing summer hat. New Zealand, just like Innsbruck, offers you the opportunity to get involved in some extreme sports and activities, yet it allows you to stay a bit warmer. Why not spend your January skydiving over Abel Tasman National Park.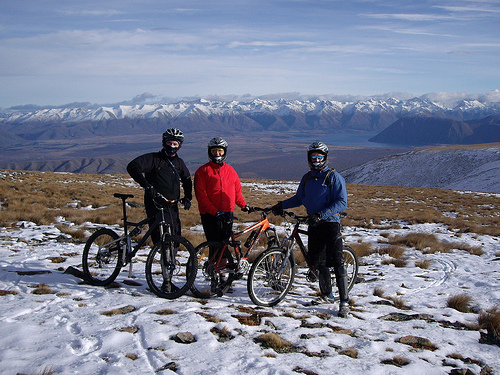 This is definitely one of the more peculiar ways you could spend your winter, however why not spend a few nights in an igloo? As well as 20 snow igloos available for the night, they also have a snow igloo restaurant for everyone to dine in. The temperature inside the igloos is between -3c and -6c, so you have to be a bit more brave than me, however I would definitely tip my hat to anyone who spends the night in a ball of snow and comes out to tell the story!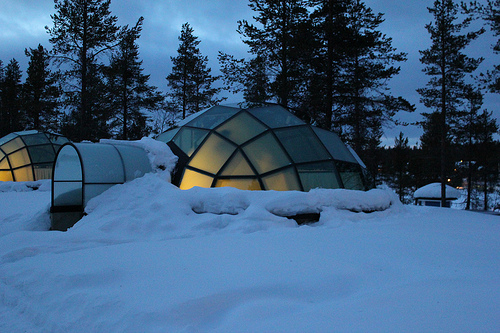 6)      Cologne, Germany
The Christmas markets in Germany are supposed to be phenomenal, with Cologne standing out amongst the bunch. Attracting approximately 2 million people ever year, the Cologne market is a great place to get into the festive spirit, with the infamous Gothic looking Cologne Cathedral in the background. With six Christmas markets all within close proximity in the city centre, you should find yourself busy till the end of the night.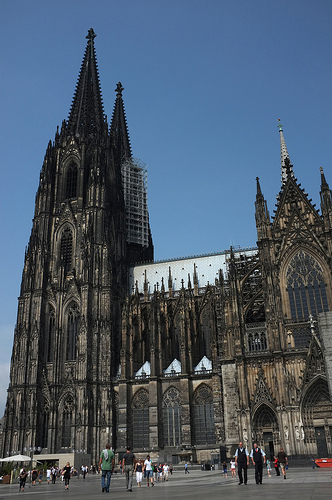 7)      Budapest, Hungary
Budapest is another place which is absolutely beautiful in the winter months, offering something slightly more affordable to the winter tourist compared to some of the other destinations listed. Ice skating, just like New York, is an activity which is synonymous with the location during Christmas. Mujegpalya is the largest skating rink in Europe and is a great option for couples at Christmas, while the Mangalica festival will also please food lovers (occuring a bit later in February). You can also find some good slopes to go skiing in Budapest, while if you are looking for a family holiday you might enjoy taking the children on Santa's tram, operated by the Budapest Transit Company. If you fancy going to a wild party then you might want to try the Sparty pool party which gets pretty mad.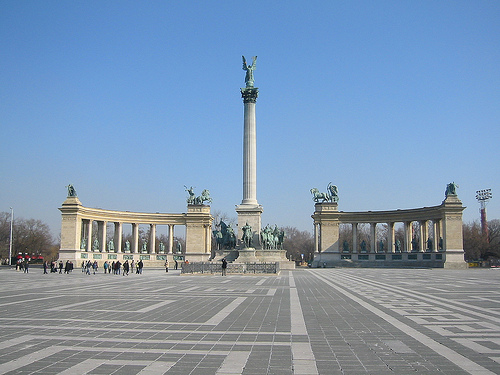 8)      Reykjavik, Iceland
Spending your winter looking up at the Northern lights is definitely an enviable option compared to looking up at the London smog. Iceland's main tourism occurs during the summer, however they have recently seen an increase in the amount of tourism during the winter, as more people flock to the country to observe all its natural beauty. Seen as a winter wonderland, you can make the most of the Northern lights tour, trips to the Blue lagoon or climbing into an outside thermal pool while surrounded by the snow. The unbelievable glaciers should also make for some great photo's.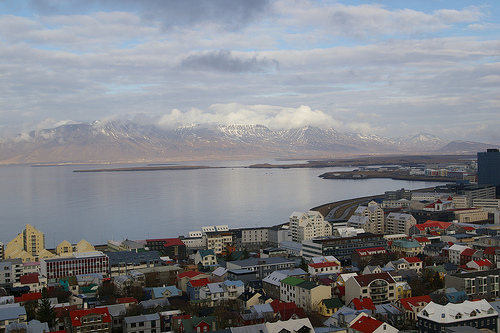 9)      Norway
Growing up on Cool Runnings, I think we all fancied our chances of becoming Olympic Bobsleighers at some point in our life. Now you can have your chance, as the Olympic bobsleigh venue in Lillehammer offers this to the public, even if prices are a bit steep. This should be on every extreme sports fans bucket list! A view off the edge of Preikestolen in the winter would be a brilliant experience.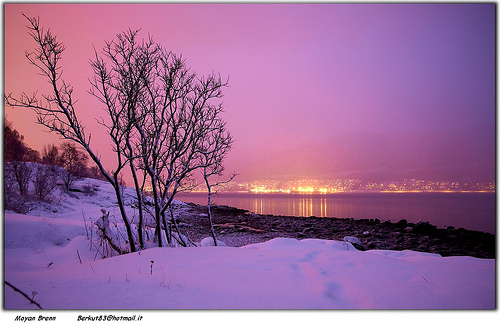 10)   Japan
Escaping all the skiing and snowboarding resorts, my final recommendation for a winter break would be to visit Japan's hot springs. Given all the volcanic activity, you will be spoilt for choice for hot springs (they call these 'Onsens') as they have over 3,000 of them, more than anywhere else in the world. This should be the ultimate option for a complete winter getaway. Plus, if you plan on travelling around a bit, you might want to read my list of things to do in Japan.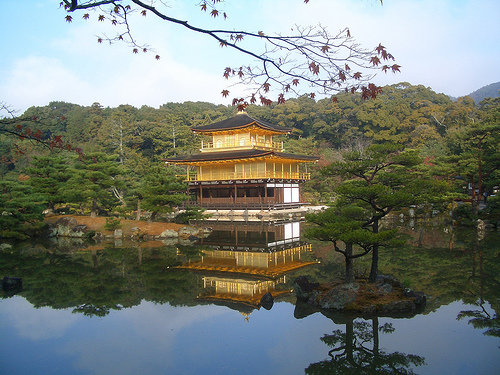 So let me know which was your favourite, or if you have a prefered option for Winter Breaks.
Enter our competition below to win an Amazon Kindle!
a Rafflecopter giveaway