With the World Cup coming to Brazil this summer, tourism to Sao Paulo is sky rocketing. While I am a giant football fan, I felt it would be great to point out everything else you should do while on holiday in Sao Paulo. This is fast becoming an area to visit for backpackers along their treks to Machu Picchu and Iguazu Falls, as they enter Brazil hoping for warm weather, carnival atmosphere and salsa dancing the night away. Visiting Sao Paulo hasn't quite made it onto my list of 100 things to do before you die, but it is definitely something I plan on ticking off as it is where my sister's husband comes from. Read below for my ultimate list of things to do in Sao Paulo.
1. Climb the Banespa Tower
The Banespa Tower, or Torre do Banespa or also the Altino Arantes building as it is also known as, will offer you an unbelievable view of the city, perfect for those snaps to show family and friends and for a great Facebook profile photo. It was built during the second world war, between 1939 and 1947, it was actually the largest reinforced concrete building in the world at the time, but as you can imagine it was eventually overtaken, while it isn't actually the tallest building in the city anymore.
2. 
Museu de Arte de São Paulo (MASP)
The Masp, or the Museu de Arte de São Paulo as it is formally called, is a brilliant art museum, found on Paulista Avenue. You will struggle to find a better art museum in the entirety of South America, while you can also get free entry if you arrive on a Tuesday. Be prepared for it to be a bit busy on the weekends or during school holidays.

3. Benedito Calixto
This is an open air market, based in Praça Benedito Calixto in Pinheiros. Search through all of the second hand items and look out for some hidden treasure, while you can find everything from clothes, electronics and furniture. Despite not being a big person for shopping, I absolutely love going to markets while abroad as it really makes you feel like you're a long way from home. They are also quite relaxed here. I have bad experiences visiting markets in Egypt, which left a bad taste in my mouth, but this is quite different to South American markets where they very much leave you to make a decision for yourself without aggressively harassing you.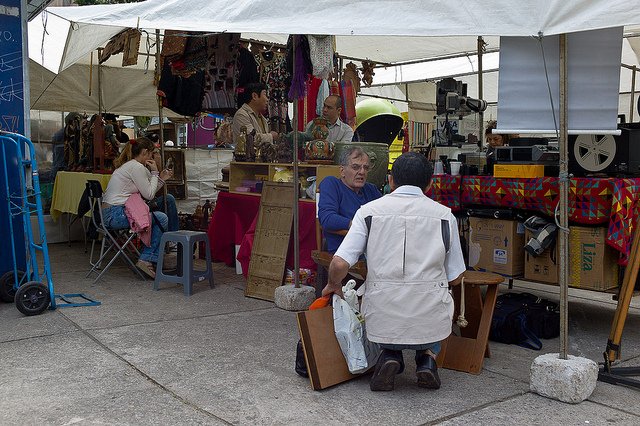 4. Ibirapuera Park
The massive green park area in the centre of Sao Paulo, with stunning lakes and a planetarium, Ibirapuera Park to Sao Paulo is very much the equivalent of Hyde Park to London or Central Park to New York. I'd recommend hiring a bike and taking a day cycling around, while relaxing with a picnic half way through.
5. Sao Paulo Zoo
With over 3,000 animals, you can understand the attraction to this amazing zoo. You will find the zoo in the suburbs of Congonhas, while this makes out for a great day activity for people of all ages. You will also see some of the native Brazilian animals, meaning you don't have to feel downhearted if you miss out on visiting the rainforest. In fact, this zoo contains a rainforest trail, as well as a botanical garden.
6. 
São Bento Monastery
I often find visiting museums and monasteries a bit dull, but this isn't about me, so it is important to include this as it is one of the main places you are 'supposed to visit'. The monastery is attached to a church, which was built all the way back in the 16th century. I would recommend arriving at daybreak, as you will see the monks come out and sing a traditional song which they perform every day.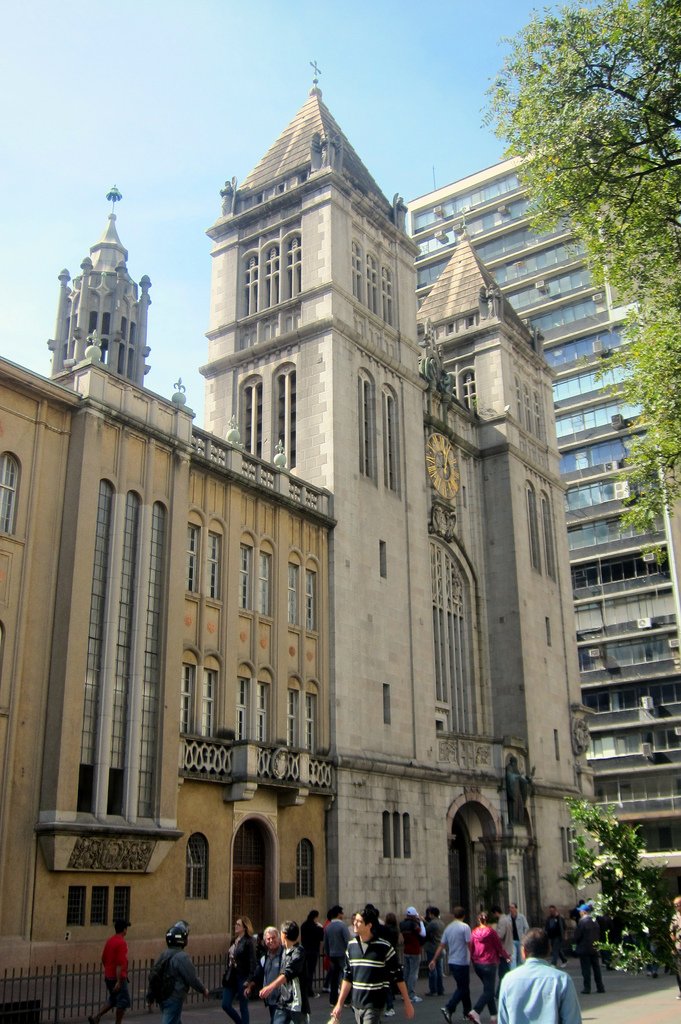 7. Museo Do Futebol
If you are arriving to watch the football, then you might also enjoy visiting the Football Museum. In fact, even if football isn't really your thing, you might still find this interesting, as football is so deeply integrated into the Brazilian lifestyle, given how successful they are at the sport, this museum truly honours all their greats, including the world's greatest player, Pele. This is also a great one to take the children if you have any little nippers yourself.