The Greek islands offer sun, sea and unbelievable food, while Lesvos is one of the best areas in Greece, both mainland and islands combined.
This is the third largest Greek island and was the supposed home to Archaic Greek poet Sappho.
Despite being an island, there are plenty of things to do and cultural attractions, of which I will do my best to list them all.
Is It Called Lesvos Or Lesbos?
The destination has oddly gathered two names, however the reason for this is due to the Island's name being spelt with the Greek letter B, or Beta.
In Greek, this letter is pronounced as a V, so it would sound like 'Les-Vos'. Supposedly the ancient Greeks did tend to pronounce beta like an English B, but the majority of modern Greeks pronounce it as a V.
As you can imagine, us Brits get easily confused when it comes to other languages, so most English speakers pronounce it as Lesbos.
Getting Around Lesvos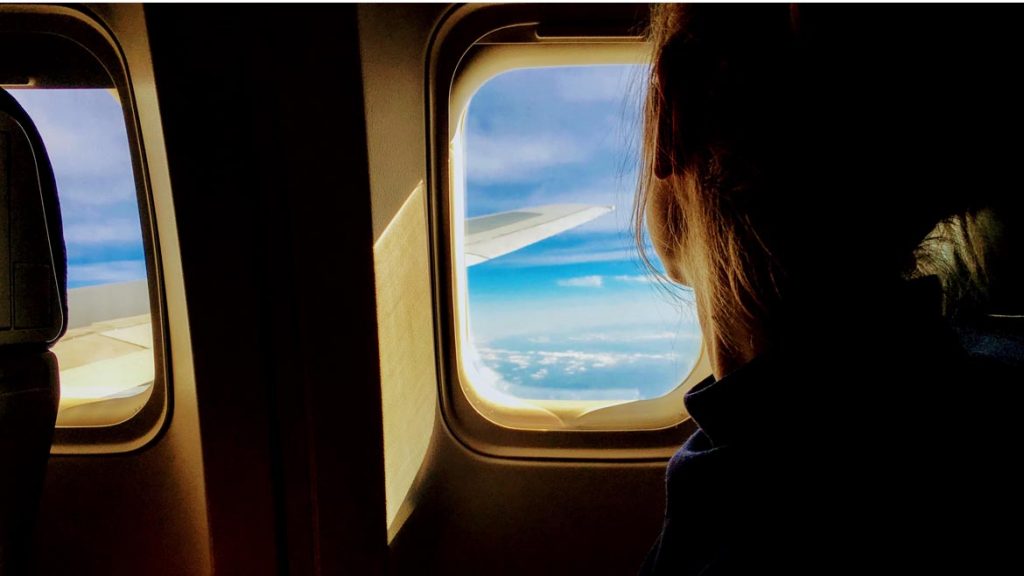 The best news is that you can walk to a lot of key areas, meaning you can stretch your legs, get some cardio in and burn off those Ouzo's you might be sipping later.
You can easily hire a car from the Mitilini International Airport, but I would recommend arranging this in advance to avoid disappointment. You can also Discover Lesvos by taxi or private transfer.
1) Molyvos Castle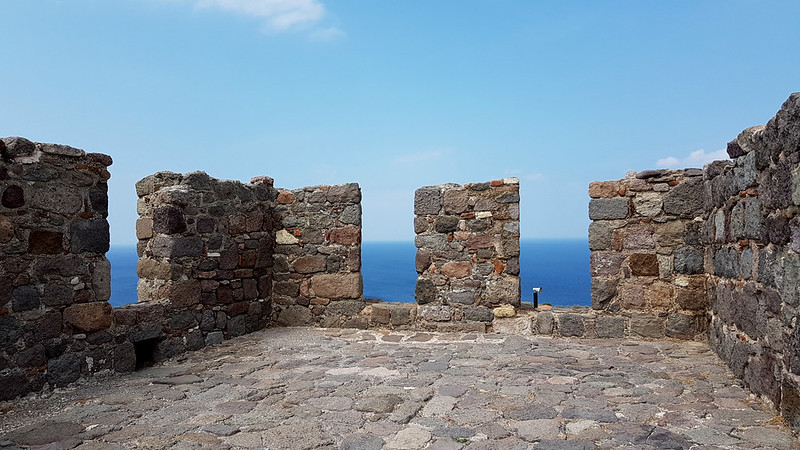 Molyvos is the tourist capital of Lesbos and is found at the North point of the island, while the castle stands tall looking over the town. You can also get great views at night with the town all lit up.
You can take the village train to get to the castle, taking off from the harbour. It's remarkable what great condition the castle is in still, I'm used to walking around destroyed and derelict castles in the UK so this was a surprise.
The castle is surrounded by pine trees on the hillside, while a visit to Lesbos simply wouldn't be complete without a visit to the castle. In summer it's also used as a venue for music concerts and play – such a breath-taking setting under the stars!
2) The Petrified Forest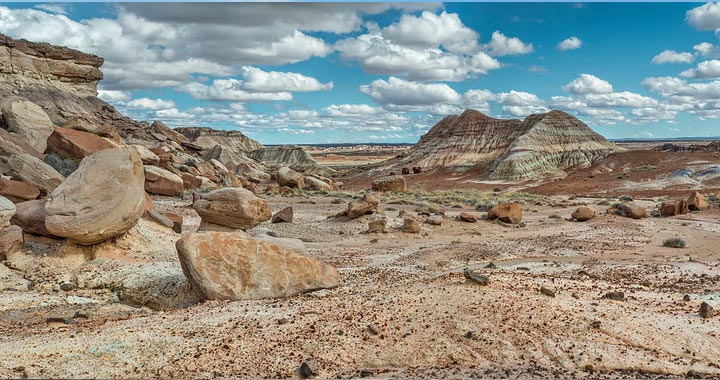 I know many people will hear this and think the forest is a little scary, but no, I'm talking about the geological process of petrification, where things will turn to stone over time, like fossils.
You can book a tour around the Petrified Forest Park, where you will see fossilized tree trunks, a really bizarre view I can't say I've seen anywhere else.
The park was established on my birthday (1987), however it has been known as a fossil site since the 18th century. There's a new modern museum to the Petrified Forest in Sigri that's well-worth a visit.
3) Museum of Industrial Olive Oil Production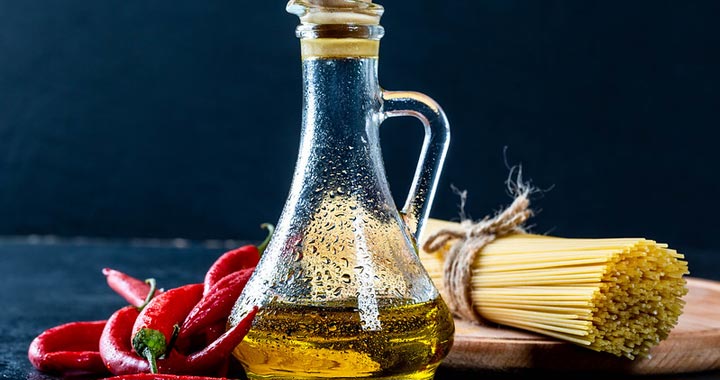 Part of the reason why Greek people seem to live so long is thanks to the Mediterranean diet and the key aspect to this diet is extra virgin olive oil. Lesvos has 11million olive trees, which contributes to the verdant, green, lush feel to the island and explains why olive oil is such an important product to the island and part of the culture here.
This museum presents the industrial heritage of Lesbos, with a focus on how olive oil has been a key industry.
You will see the machinery that was used, such as the machine operated olive presses, as well as the mills that extracted the oil. If you get a chance to visit in November, it's even more amazing to see and join in the olive harvest!
4) Horse Riding in Molyvos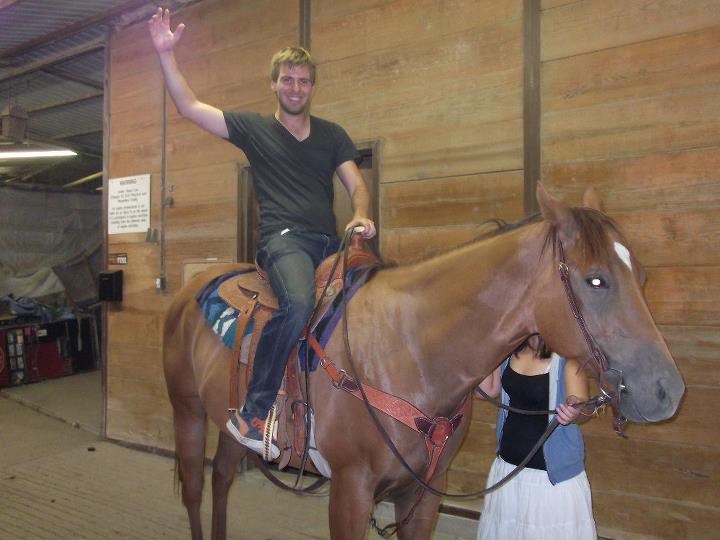 You can book yourself a horse riding excursion in Ippos, opposite the water reservoir, regardless of your experience being on horses.
The riding school will walk you through the process and take you on a short trip around the area, with three different routes normally on offer.
You will take off on the sandy roads, while this activity will also make for some great holiday snaps.
5) Greek Cooking Lessons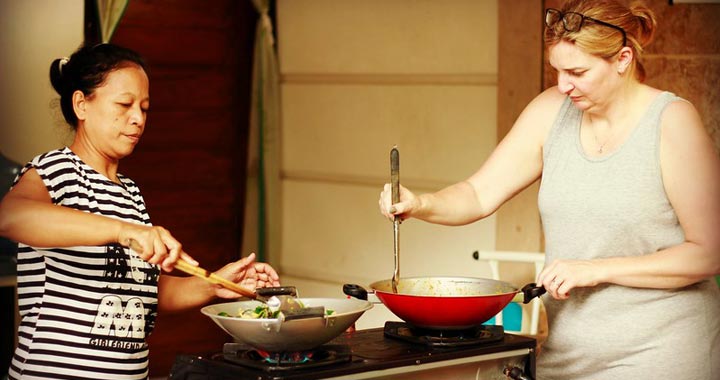 I love trying local delicacies wherever I go or learning how to make food by someone local, so you have something amazing to bring back and show others.
This will give you a chance to learn about the Real Lesvos, with lessons focused on dishes such as an olive salad, a sumac and chicken dish with griddled aubergine or a Greek meatball soup.
Kolokitholoulouda is also a classic dish of Lesvos; zucchini flowers, picked from the zucchini plant at dawn while the flowers are still open, are stuffed with meat and rice or can be served vegetarian, with cheese, onion and herbs & spices.
Lesvos even hosts an amazing Food festival every June.
I was shocked how much I loved Greek food when I visited Corfu, but it has fast become one of my favourite culinary options.
6) Visit The Beach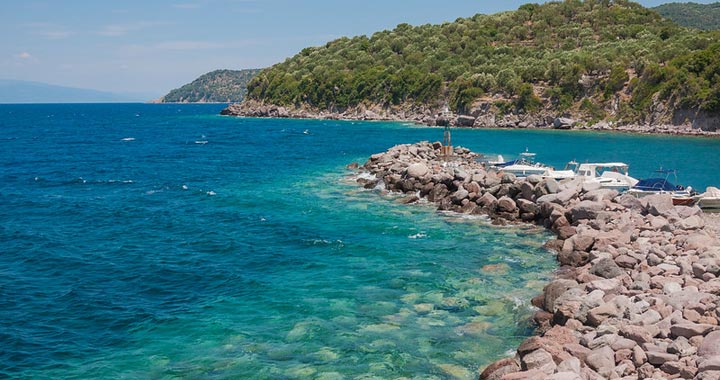 It would be ridiculous to write a list of the best things to do in Lesvos and not to mention some of the incredible beaches you'll have a chance to visit.
Whether you're based in Molyvos, Eftalou, Skala Kalloni or Tarti, they all have some great coastlines, with crystal clear waters and sandy beaches. There are beaches with facilities and tavernas as well as private, deserted coves – bliss! Get ready to make everyone jealous back home!
7) The World of Ouzo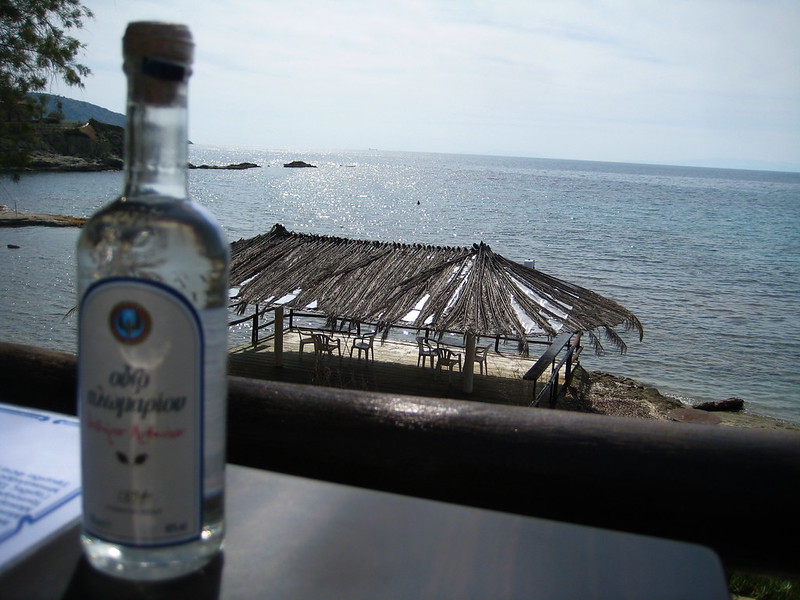 The dry anise flavoured aperitif made from grapes is the number one beverage in Greece and unless you're T-total or underage, you'll have to drink a few on your visit.
The World of Ouzo museum is based at the South of the island in the beautiful village of Plomari. It's actually located at the Isidoros Arvanitis distillery, where you can get a guided tour.
Exporting the alcoholic beverage to 30 countries in the world, it is fascinating to learn about how it was discovered, how the taste was perfected and how it has grown in popularity.
8) Visit The Thermal Springs
I LOVE visiting a thermal springs, it always makes you feel excited and offers a number of health benefits as well.
There are five famous thermal springs in Lesvos, so you can pick one closest to where you're based, with the water temperature reaching 40C (sounds like my baths that Raquel moans about).
As mentioned, these natural thermal springs contain minerals that are meant to work wonders on your skin.
9) Saint Ignatios Monastery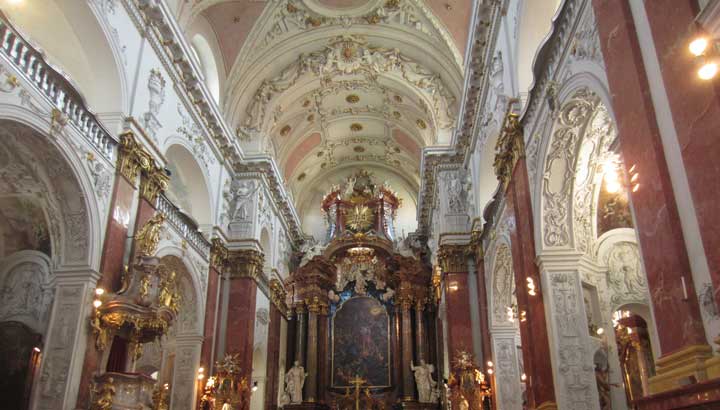 The Saint Ignatios Monastery is still active, while it is recognised as an important spiritual centre for the island.
Built in the 16th century, it has stood the test of time, but still remains beautiful and is in a picturesque setting which makes for some great photos.
There is also a library, as this was not just a place of worship, but also a place of education.
10) Panagia Agia Sion Church
Ok, another religious building (I'm atheist), but the church is located near an ancient village square, while the building itself is astonishingly beautiful from the inside.
If you are religious, then you might want to light a candle on your visit. The hand painted images are also a must-see for any art fans.
Do be careful when walking here though, as you will have to take some cobblestone streets which can be a havoc to walk on if you're not the most balanced.
This church is a place of pilgrimage for Greeks on the celebration day of 15th August, alongside the church on the rock at Petra.
11) Roman Aqueduct of Moria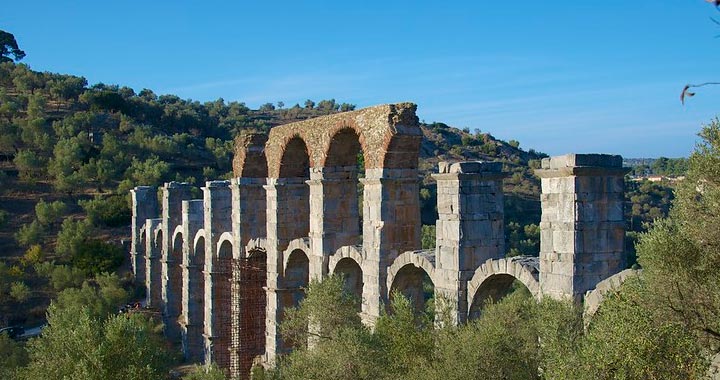 Part of me regrets not listing this higher, as while it might not be a key tourist attraction, I think it looks stunning.
The Roman Aqueduct arches can be spotted from far away, dating back to the 3rd century AD. The 170 metre aqueduct may potentially be restored according to a few articles, with the Ministry of Culture seeing this as an important landmark, something I most certainly agree with.
You will be able to see the Roman Aqueduct from the village of Moria if you're staying there, but you'll want to get a closer view of the water bridge.
12) Man'Katsa Krioklys Waterfall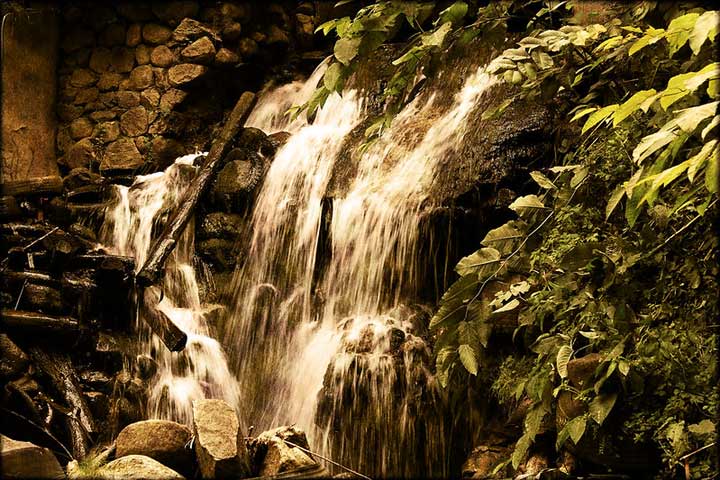 This isn't the biggest waterfall you will ever see, but don't let that take away anything, as this stunning natural view near the Pethi area is a great sight to behold.
Located 30km North of Mytilene town, it sweeps over the cliff edge on the Aspropotamos river and will arguably make for the greatest photo from your holiday in Lesbos. It's on an established hiking and mountain biking trail, if you're feeling energetic!
As you can tell there's so much to see and do on this authentic Greek island, so make sure you visit and have time to explore the Real Lesvos.