Shopping and glamour, Milan is the city of chic and has long been considered one of the fashion centres of the world, alongside Paris and London. It is therefore unsurprising that the glamorous side has been highly mentioned in this list, but don't worry if this doesn't interest you, I have made sure to provide something fun for everyone.
1 – The Duomo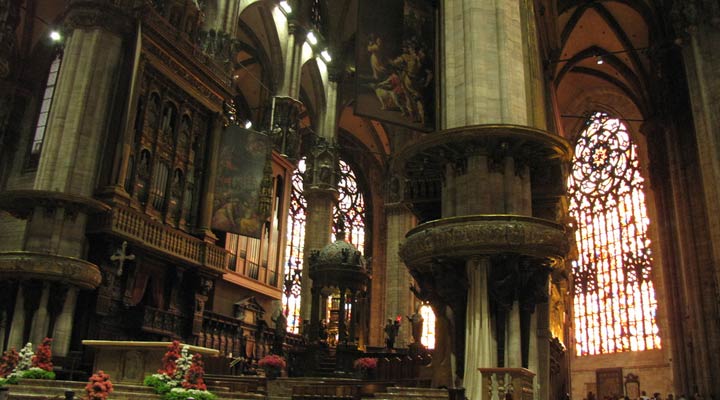 You won't find a list on Milan without spotting the Duomo right near the top. Located at the centre of Milan, this is the heart of the city, meaning it is also a bit of a tourist trap. I will therefore recommend keeping those possessions close-by, as there have been a number of reports of pickpockets.
I love the fact that you can walk on the roof of this gothic cathedral, however get ready for the 150 steps up to the top. No taking the lift! I don't want to hear excuses!
2 – The Last Supper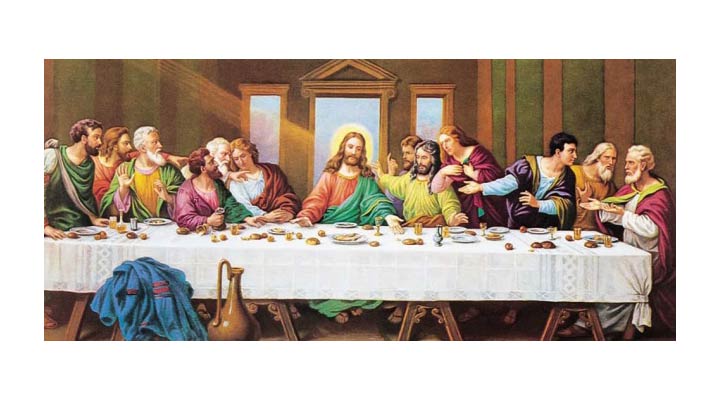 I'm not religious, therefore the religious aspect to this painting doesn't intrigue me, however the history and the fame around this painting make it a must for a weekend in Milan. Painted by the legendary artist Da Vinci, be prepared to book this in advance, as tickets sell out quicker than Glastonbury.,,OK, for the Non UK based readers, Glastonbury is a festival in England that sells faster than hot cakes….OK, for people that don't eat hot cakes…in fact, forget it.
3 – Shopping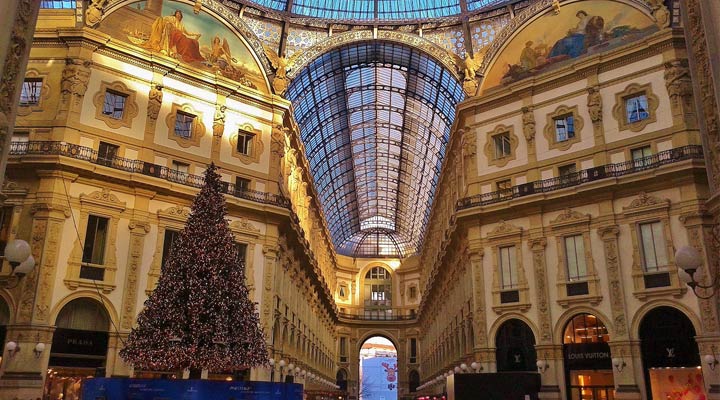 I couldn't complete a list on Milan without highlighting the shopping centres in this fashion focused city. This is even better if you're in Milan around Christmas time, as all the decorations are setup in the Galleria Vittorio Emanuele, with a big tree in the middle. Incredibly pricey but still a must, check out Corso Venezia, just don't expect to spend much unless your wallets and purses are filled with cash and limitless cards. I also really like the Corso Buenos Aires as it stretches for so far, you could spend an entire day there.
4 – Teatro Alla Scala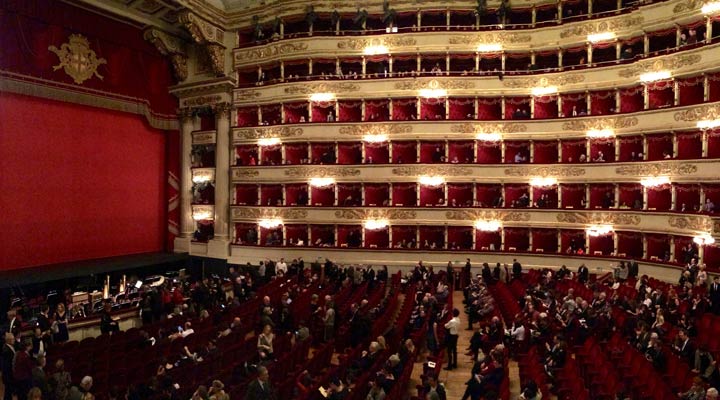 The opera house is another stereotypical image of Italy, with this building layered with red velvet and built back in 1778 will leave you inspired and smiley. If you get the chance to see a show here then you are truly blessed, as it is another that sells out incredibly quickly. Regardless of your preconceptions of opera, this is worth a go and leave your judgement till afterwards.
5 – L.O.V.E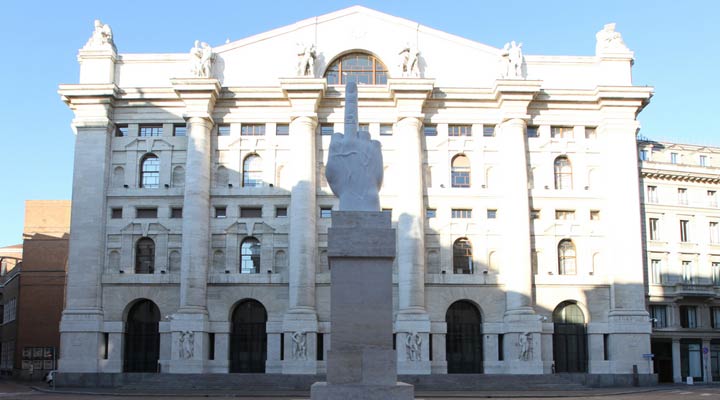 Following the global economic collapse, the world felt a whole new level of hatred for bankers, however over time everything returned to normal. They carried on getting ridiculous pay cheques while gambling with other people's money. On the other hand, Milan decided to put up a middle finger to the stockbrokers and bankers of the world. Located right outside the stock exchange, this controversial statue was designed by Maurizio Cattelan.
6 – Have a picnic in Parco Sempione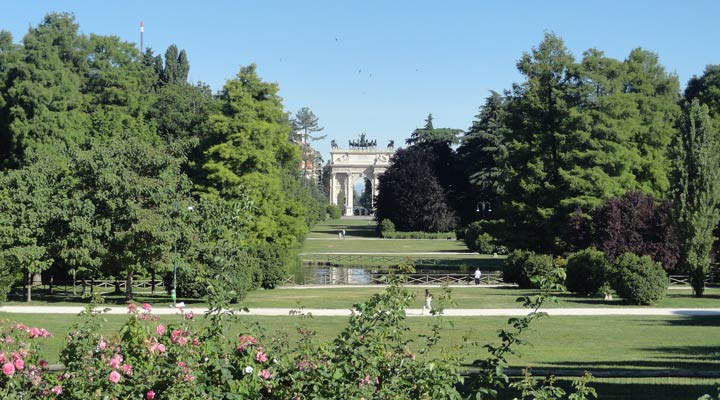 Growing up in London, I've always been a massive fan of parks. The best one you will find in Milan is the Parco Sempione, close to Acquario, which is also worth a visit. Despite how stunning this park is, it wasn't always the case. About 20 years ago there were a number of gangs located in the area, while the park was mistreated and pretty dirty. The local council put a lot of time, money and effort into doing up the area and their efforts have been rewarded, with a fine asset to this city.
7 – The Four Seasons Bar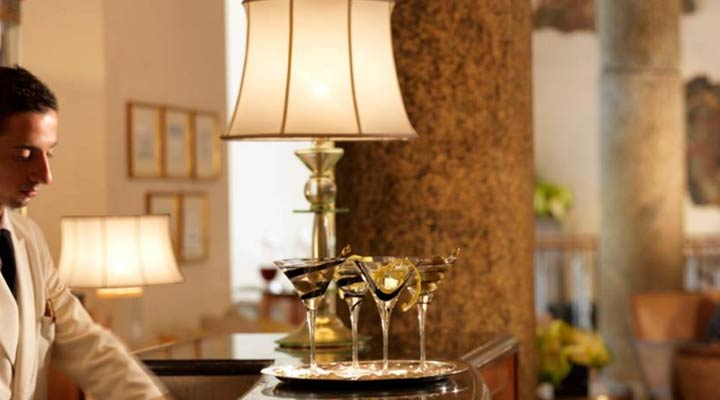 Alright, this might not be in your budget to eat or drink here, but take a look around and sneak a tap water. This 15th century building is simply stunning, with the well-known piano near the entry which the bar has become famous for. From the stone pillars to the soft pillows on the sofas, this place excretes excellence.
8 – The San Siro Stadium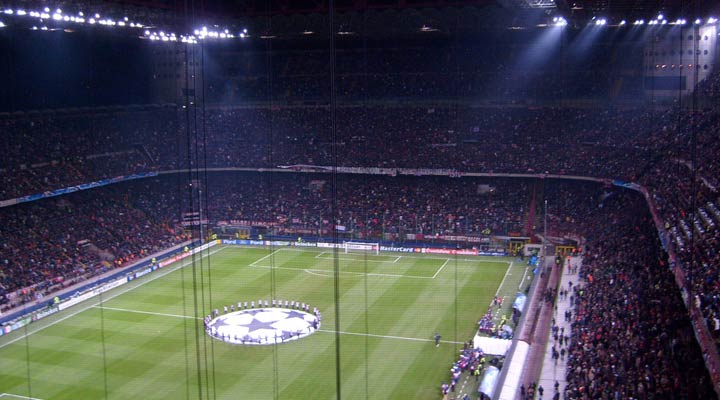 As a football fan, I often include an amazing stadium if possible and Milan happens to have one of the best in the world. Different to most other big stadiums, the San Siro actually holds two of the best teams in the world, in AC Milan and Inter Milan. While the stadium was built back in 1925, the size was heavily expanded in 1990 to meet the growing demand. You can arrange a tour or if you're really lucky, you might be able to get a ticket to a game.
9 – Sforza Castle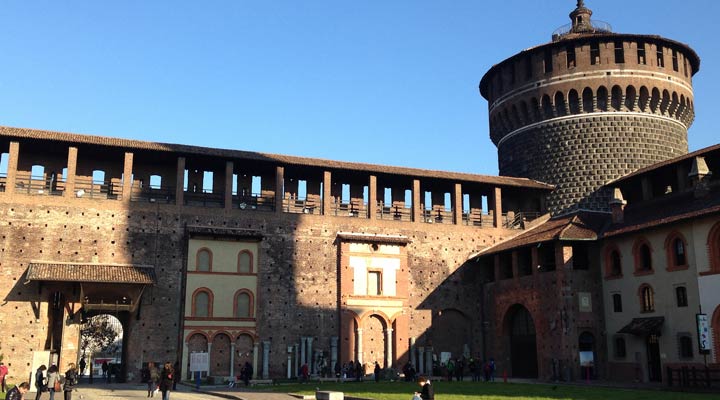 I'm a bit of a fan of castles, however don't expect the typical British image of a castle, with a much more beautiful Italian design to it, which is unsurprising as it was designed during the renaissance period. It hasn't always looked the same however, as it has repeatedly been broken down and rebuilt with modifications. The castle also contains a museum which has famous pieces by Michelangelo.
10 – Plantario di Milano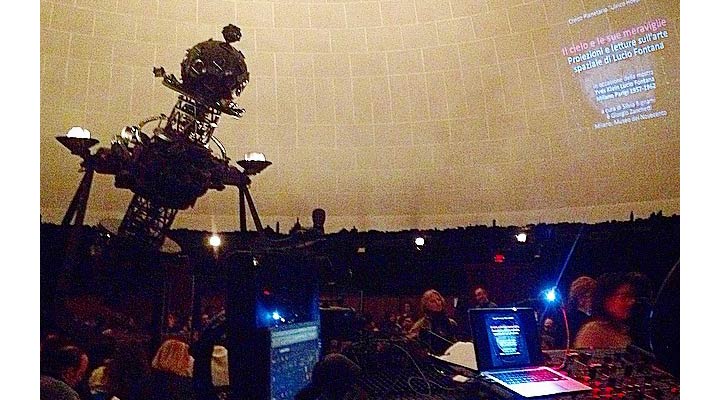 This is the largest planetarium in Italy and offers a nice break from shopping during the day. Pray for a clear night, so you can gaze upon the beauty of the sky and beyond. Definitely somewhere to visit but be careful with times beforehand. A number of people have arrived when it has been shut, without checking beforehand. Get a seat up high, so you don't have to tilt your neck too much.
Don't forget to have a read through my list of things to do in Italy if you plan on visiting other parts of the country.