With some of the most beautiful islands in the world, and being the ultimate wedding location, the Maldives have always been one of the most popular holiday resorts in the world. Or at least for people with a fair amount of money in the pocket, as it won't come cheap!
With its warm seas filled with tropical fish, this is a diver's heaven. The sad truth about the Maldives is that scientists have said, with the sea level rising, the Maldives may only be around for another 20 years, so see them while you can.
Below I have outlined some of the top things to do in the Maldives, so see if you can tick off the entire list, or if you can think of any more, make sure to write them down in the comments at the bottom of the page.
1) Scuba Diving
This one was never going to escape the list, so might as well start straight away with it. There are believed to be over 3,000 coral reefs, so you won't have to worry about being squashed next to hundreds of other tourists desperately trying to get a spot.
The thing that is so amazing about diving here is that the sea is so clear, you can often see up to 50 metres away, making spotting a sea turtle or a dolphin much more likely.
Please, whatever you do, do NOT try and break some of the coral reef to take home. Remember and respect the fact that this is where the sea life lives and if you destroy their homes, they will eventually die out. If you do go diving, you might be able to tick off something on my list of 100 things to do before you die, which is to swim with a whale shark.
by TANAKA Juuyoh
2) Surfing At Cokes
When we arrived at Thulusdhoo, we were completely unaware it was the key surfing spot of the Maldives, where people travelled from all over the world to take on the giant waves.
It was the Cokes bay, where you would have to climb over quite jagged rocks, but you get to the most ridiculously huge waves. This is one for the experienced surfers, but if you're a beginner then there are plenty of other parts of the Maldives where you can get lessons.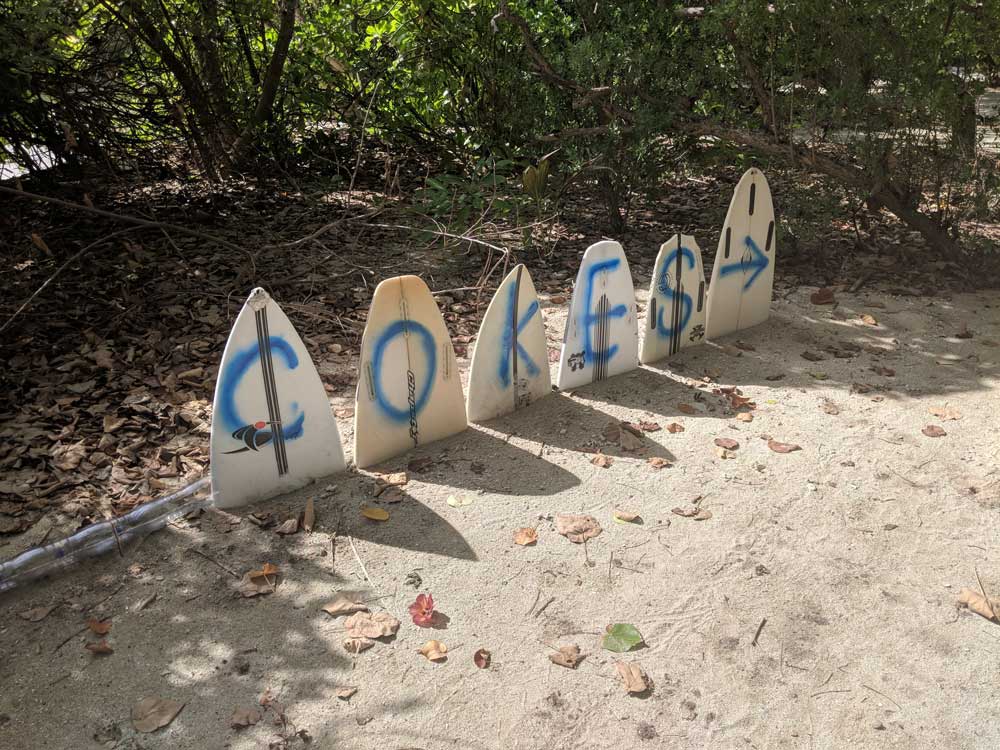 3) Stay In An Overwater Bungalow
This is what we imagined before we visited. Sure, it cost a small fortune, but if you're going all the way to the Maldives, you have to at least stay one night in an overwater villa.
To offer you an idea, it cost us £400 per night (phew that was a shock to the system), but that was considered relatively cheap compared to some of the options. On some of the other nights we stayed in a hotel, which charges around £120, so you can see the stark contrast in price.
The overwater bungalows have a stairway straight into the water, so you can pop in without having to leave your room! Some even have slides, while all of them are a really decent size.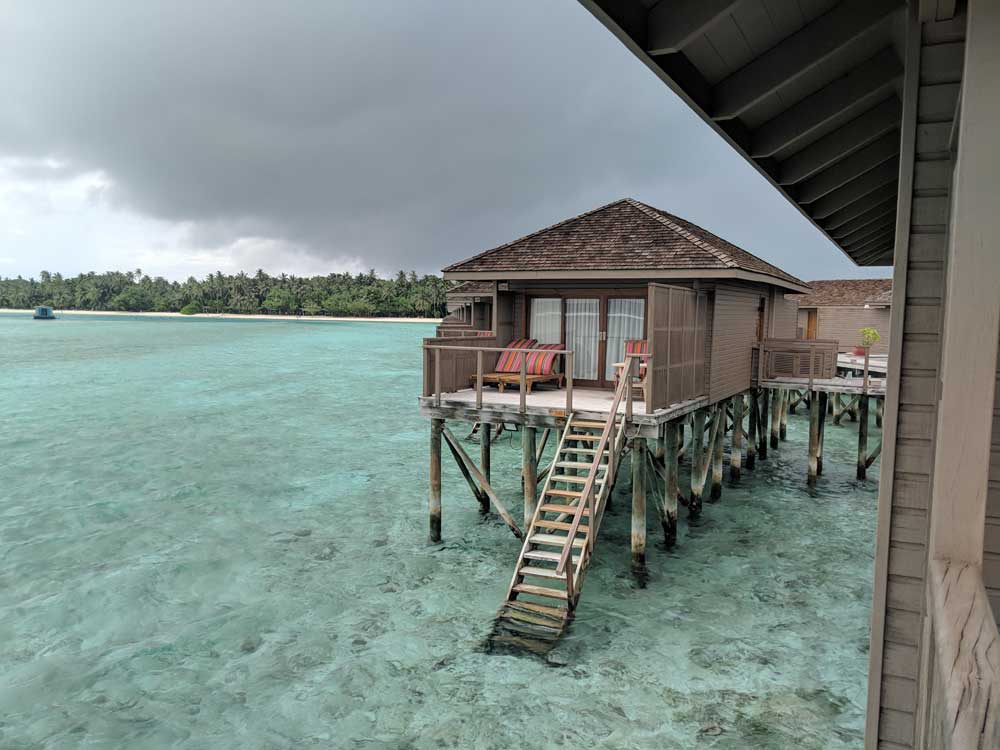 4) Visit Male
This is one of the smallest capital cities in the world, while it is also good for a one day visit (not too much longer) to break up the holiday a bit, so you don't spend the entire time on the beach. Chat to the locals, shop at the markets and have a pina colada.
by Mohd Althani
5) National Museum
While in Malé, take a quick tour around the National Museum, where you can see all of the former possessions of the sultan. It is located right in Sultan's park.
You will find a gallery in the downstairs which is focused on the medieval period. The museum was established in 1952, however the Maldivian Royal Palace was originally built back in the 17th century.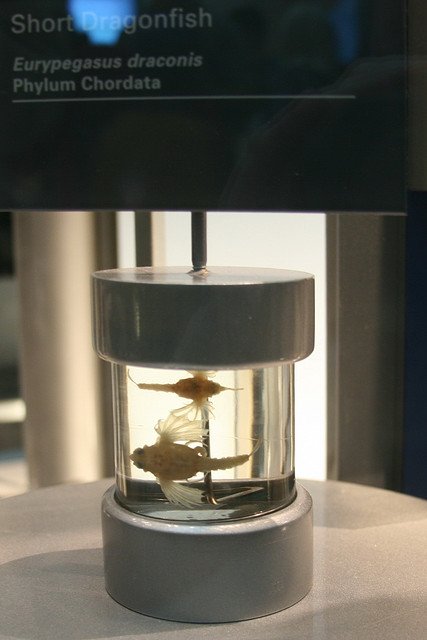 by Cliff
6) Treat Yourself To Some Cocktails
Pina Colada, Margarita, or if you're T-total, there are plenty of mocktails and great drinks you can enjoy, but there is something special about having a fun drink while embracing the sun and looking out at the most gorgeous beach you will ever see.
Plenty of the resorts offer all-inclusive options, but once again, double check the island you're on allows alcohol, as many don't.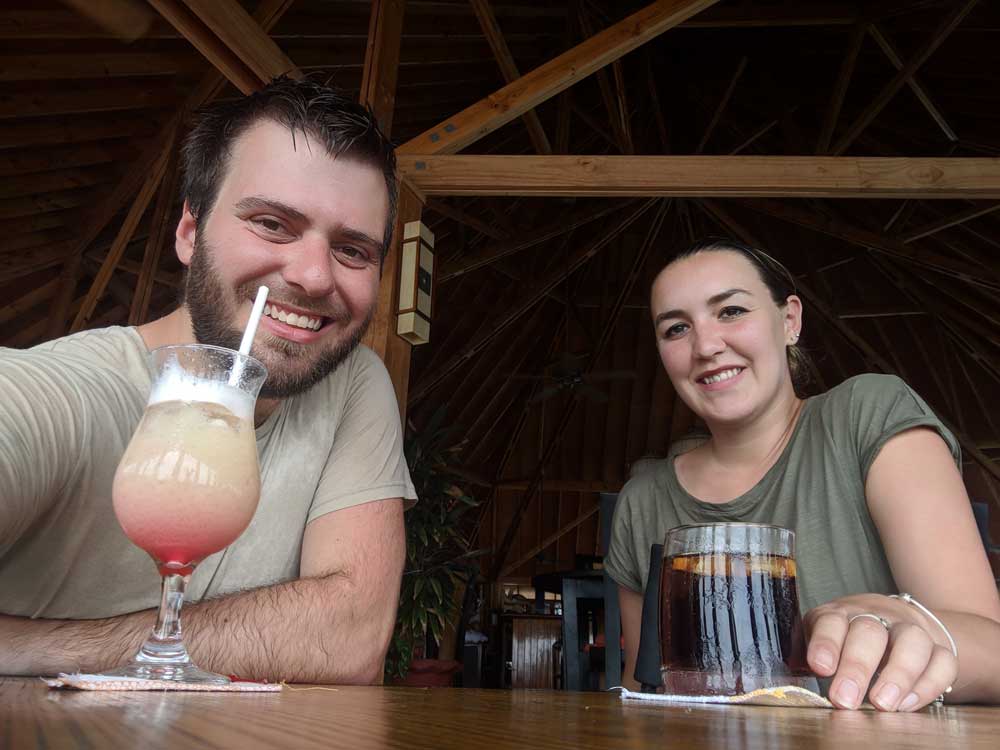 7) Cycle Along The Pathways
Whether it's cycling along the overwater pathways past all the bungalows and watching fish go alongside you, or going onto the mainland and exploring on two wheels, this is a great activity to try and a bit of exercise as well.
Have a watch of my video of our cycling adventures in the Maldives, on the Thulusdhoo island.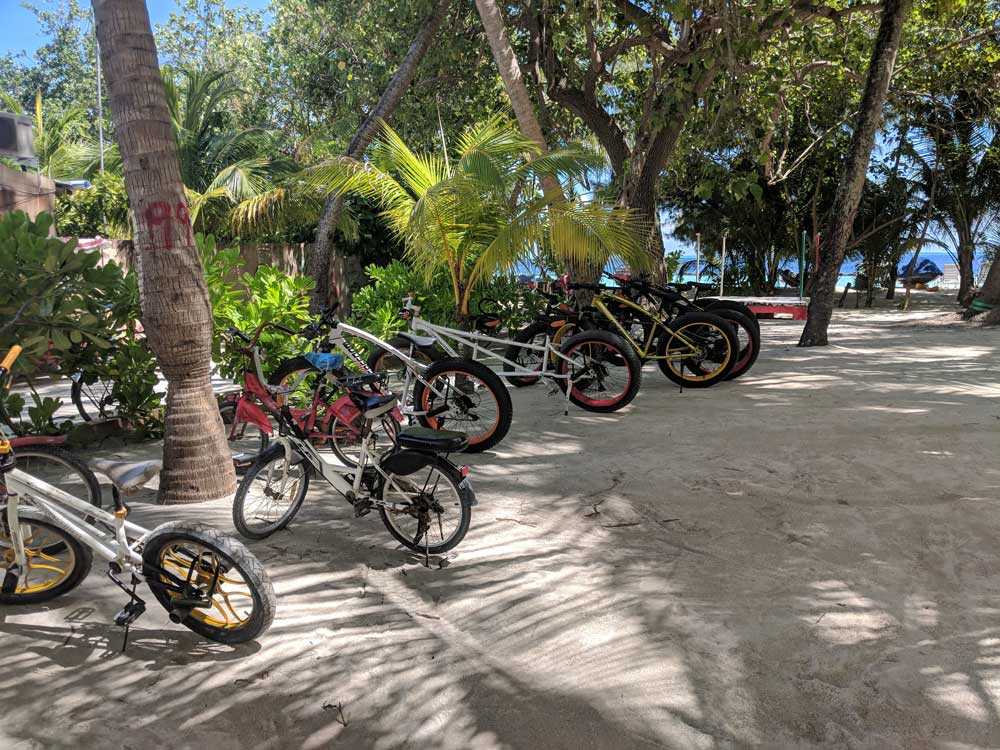 8) Watch Sunset
Growing up in London and then moving to Brighton, my experience of sunsets is a beautiful red sky, before it disappears behind hundreds of buildings, out of view.
However, being in an area where it's just sea for miles, you can get some stunning views of sunset. A number of restaurants are also setup so you can have a direct view while enjoying some dinner in the evening.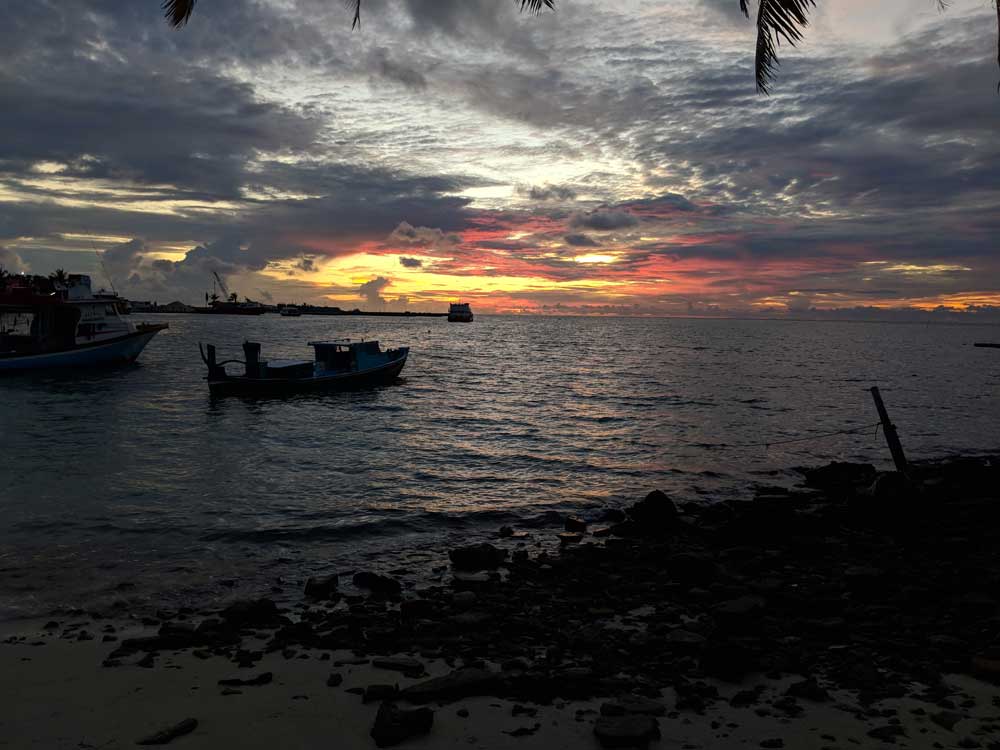 9) Night Fishing
If this is your thing, you can go out on a boat trip at night and have a go at fishing. On almost every dinner table, you will spot fish, with not much choice when surrounded by the sea, so I hope you're not a vegetarian.
You leave on a boat just before sun sets and the fisherman will find the perfect spot, where you will spend the next hour trying to catch anything you can. You can then head back to the island to cook it up on a barbecue.
by bettyx1138
10) Virgin Islands
The great thing about the Maldives is that there are more than 1,190 islands, meaning plenty are deserted, so you can be the only person on the desert island, completing many childhood dreams while reading Robinson Crusoe.
This is also a perfect romantic evening location, as the stars aren't blocked by pollution, the sounds aren't disrupted by sound pollution and the sand hasn't been stepped on potentially in years (depending on where you step of course).
by Nattu
11) Shark Spotting
You go to places around the world and you get told you should try dolphin watching or whale watching, but the part that stunned me in the Maldives was being able to see sharks swim right past. I found it fascinating to sit on the bay and watch them glide past.
Of course, I did get a little nervous and sneaked out of the water as it got close, but I was assured by locals that they're completely safe and won't hurt humans with their small mouths.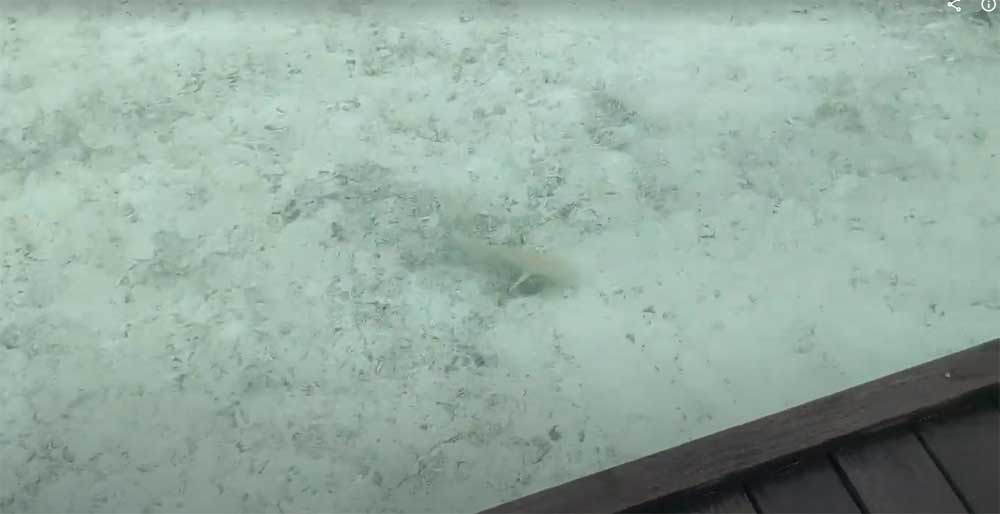 12) Get A Spa Treatment
OK, I'll straight up admit it, I'm a bit of an addict to massages ever since visiting Peru, where I could get them for as cheap as £1 per 30 minutes.
Now, the Maldives will cost a lot more, but after a day on the beach and scuba diving, the perfect end is a massage and a cocktail with the person you love. Make the most of the resort spa's and get a complete rub down.
by Christian Jensen
13) Manta Point
If you've never seen a manta ray, here is one of the best spots in the world to see them in their natural habitat.
If you visit between spring and fall, they are most likely to be there, however this is monsoon season so there can be negatives. I have to be honest though, since getting stung by a ray, having my foot burst open and coating the beach in my blood, this one isn't for me, but I can assure you I am definitely in the minority of people that actually get attacked.
by TANAKA Juuyoh
14) Safari Boats
There are a large number of boats available which do complete tours of the Maldives. If you're happy to get up early, you can spend the complete day seeing everything this beautiful location has to give.
The boat will make regular stops for you to jump in and swim with any sea life that is spotted or to take a proper deep dive down. The boats can also take you to islands in the evening for a starry evening eating dinner. Writing this down, I can't explain how jealous of you I am right now!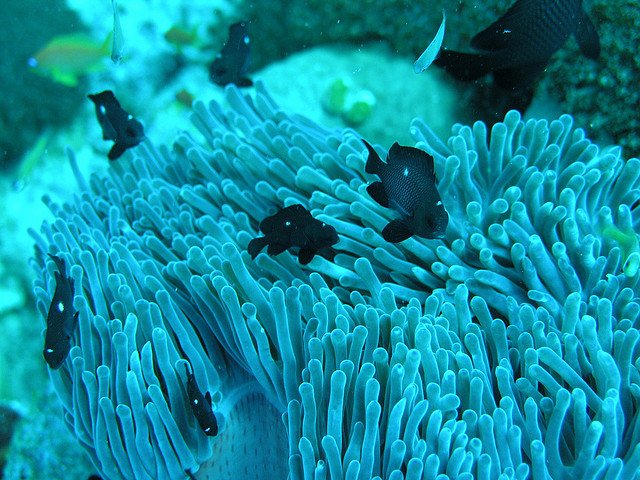 15) Submarine Ride
Ever been in a submarine before? You can easily book a trip through your hotel, just speak to someone at reception and they will connect you to a tour and excursion adviser. These trips normally last about 45 minutes and offer you a great view of the coral reef, especially if you aren't comfortable with diving. This is normally a decent one to do at the start or end of the stay.

16) The Maldive Victory
This is a ship that sunk in 1981, which has now become a very popular tourist attraction, as you can see how it has been converted into a home to coral and giant schools of fish. A trip to the Maldives simply wouldn't be complete unless you have had a deep sea dive tour of the sunken ship, the Maldive Victory, however this isn't for new divers as the strong currents can catch people by surprise.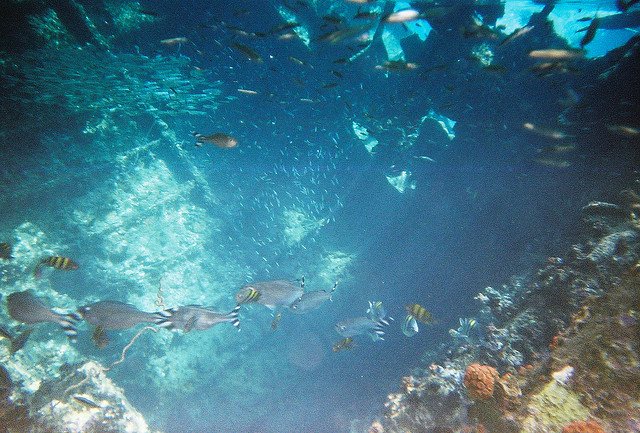 17) Relax On The Beach
We constantly try to spend our holidays ticking off activities and experiences, but when in a place like the Maldives, sometimes you need to sit back and relax and take it all in.
Every beach is slightly different, so you will get your favourite over time. I loved walking along the sandy beach and finding different areas and island hopping to see what they all looked like.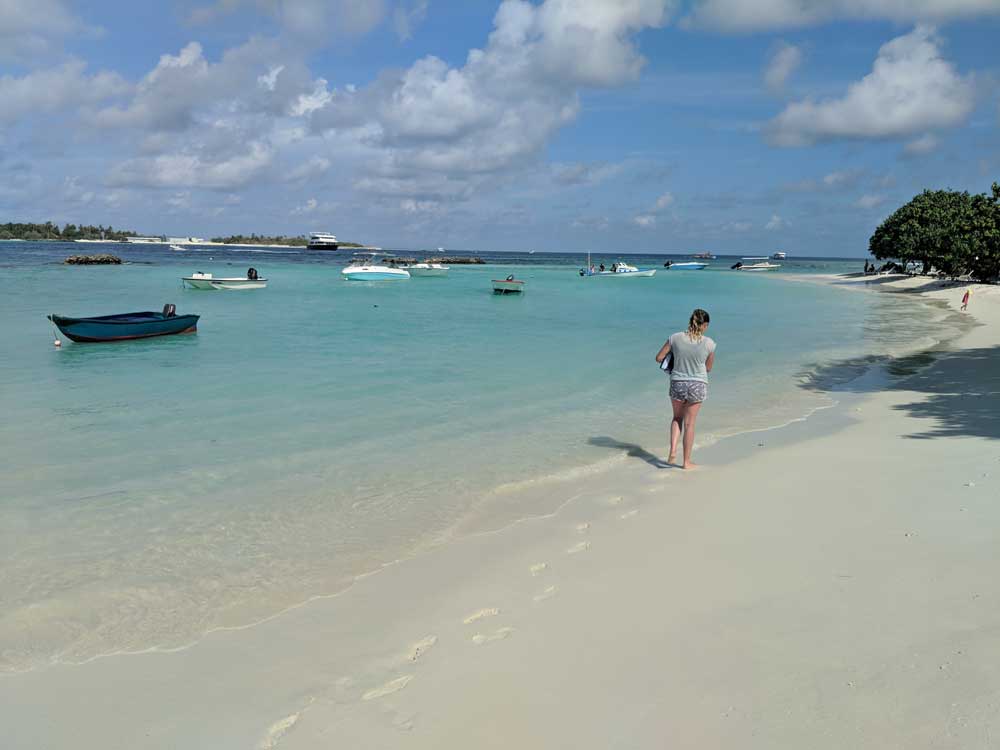 18) Grand Friday Mosque
I wasn't aware before I started planning our trip, but the Maldives is a Muslim state, which means certain things, such as alcohol isn't available everywhere. In fact, it wasn't available in our first hotel or at all on the island we visited, people that wanted a drink had to take a boat trip to get a tipple.
One of the most stunning buildings in the Maldives is the Grand Friday Mosque, which can be spotted across the island. while the distinctive architecture will undoubtedly impress.