Colombo, as it is for many, was our stopping ground once we flew in, before heading off along the coast. In general I tend not to be a huge fan of capital cities, so I might be biased, but compared to everywhere else in Sri Lanka there wasn't a huge amount to do. Having said that, it makes it even more important you have a read through so you can make the most of your time while you're there.
1) Gangaramaya Temple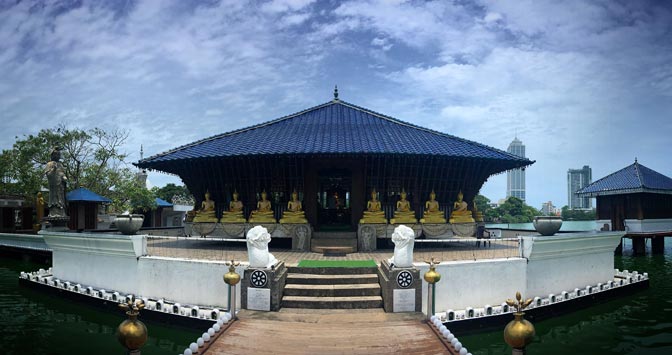 This Buddhist temple is certainly a sight to see, with an unbelievable amount of model Buddha's located right outside. They are in a mix of stone, gold and white plastic, while you can find plenty of monks walking through the Gangaramaya temple (but be careful if taking a photo as you don't want to cause offence). You might imagine the temple as one building of worship, however it actually consists of a few buildings, containing a library, the stone buddha's and a museum.
2) Independence Memorial Hall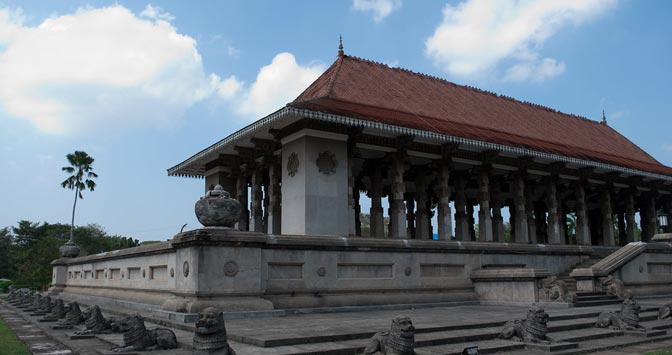 The building itself was erected as a national momument to celebrate their independence from us cheeky Brits in 1948. But don't think this will mean there will be a negative attitude towards you around the building, far from it, there is an absolute love and connection, as locals will talk about stories passed down from generations gone by. In fact, as an English person, you might find yourself being asked to be in photos with a few Sri Lankan's, it is quite heart warming and a great day time activity that won't cost you anything. It's open 24 hours a day and attracts a fair amount of local students.
3) Pettah Market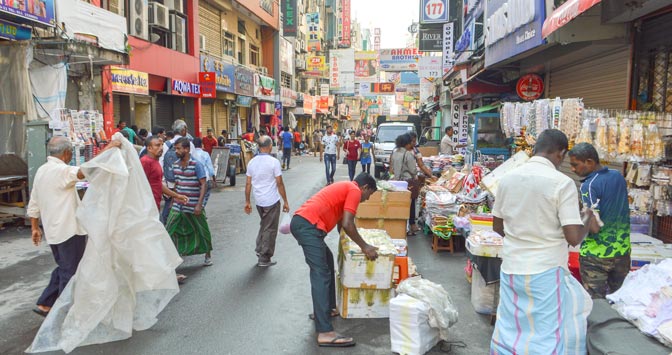 I was never going to go long without mentioning a market, a favourite pass time of mine. The Pettah Market is the largest you will find in Colombo, which does mean it is a bit manic, but you should love it and you can scratch up on your bargaining skills. Whether it is some fresh fruit, some new clothing or a gift for someone back home, there should be plenty to find here.
4) Watch A Cricket Match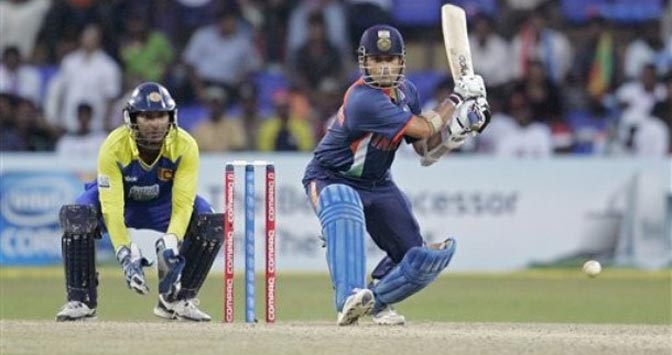 Where ever I travelled in Sri Lanka, they were completely obsessed with cricket, however many outside of Colombo would never have the chance to see a big game at a famous stadium, which is sad to see, I wish I could have invited a number of them back to Colombo to watch a game. I might struggle with the rules of cricket (who doesn't), but the emotion and passion in the crowd will get you excited, even if you are staring blankly.
5) The Bright Streets Of Union Place
While many of the buildings might lack in colour in Colombo, you will feel like you've just walked through a rainbow when you reach Union Place, the area around Church and Malay Street. There always seems to be a great atmosphere here, but I was adverse about posting this one in my list of things to do in Colombo as locals have stated they reckon it will be knocked down in the next few years, to make room for new posher buildings.
6) Jami-Ui-Alfar Mosque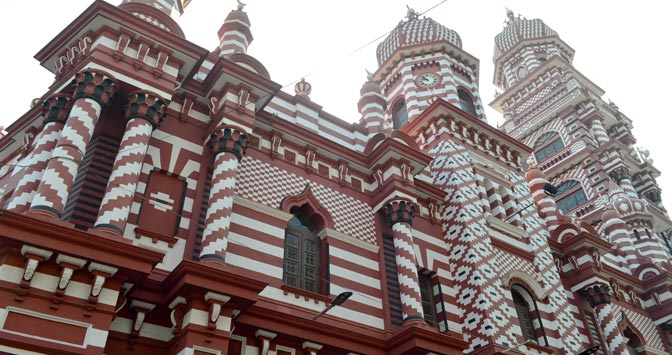 There is something so picturesque and charming about a mosque, while not many can compete with this red and white monument, located near the Pettah market. Built in 1909, the building has a clock tower overlooking the town and is one of the most popular tourist attractions to Colombo, so expect it to be a little busy on weekends.
7) Viharamahadevi Park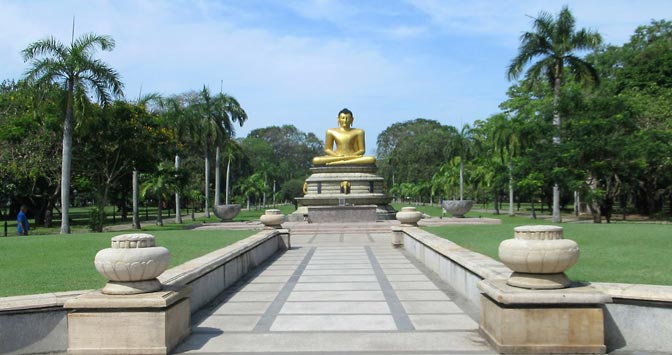 Ask me to pronounce it and I will be here for 20 minutes trying, but this is more than just a park! You will have to pay for access, but you will understand once you're inside, with waterfalls, walking trails and a zoo! You can sit down for a picnic or even go on a ride, however most choose to relax in the sun on the grass and admire it all.
8) Water Park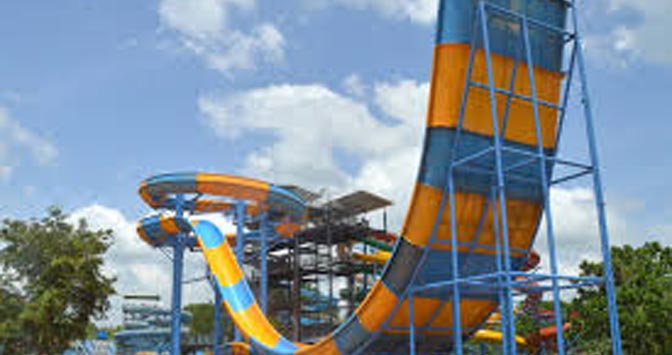 I know I'm meant to list museums and art galleries, but I LOVE water parks and in this heat it is hard to say no! A great activity whether on a family holiday or with mates, this is a full day activity, opening at 9am and closing at 5pm. They have the calm rides for young children at Leisure World, then they have the big scary ones which make the hair stand up on the back of your neck before you take the leap. The price is however a little steep considering what is on offer.
9) Beira Lake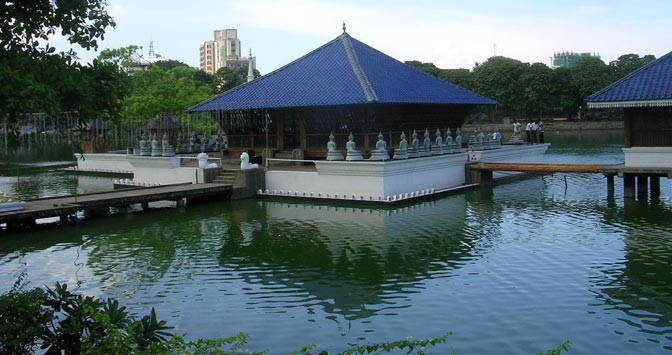 Right in the centre of Colombo and based near the Gangaramaya temple is the Beira Lake, named Beira as the Portuguese word for 'border'. It was the lake used to transport goods, however the heavy pollution in the water has actually led to a quite nice (albeit weird) green coloured water. You will also find the Simamalaka Shrine based in the middle on a little island.
10) National Museum of Colombo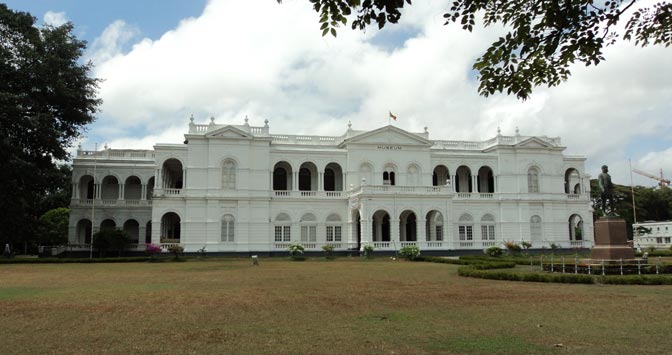 This isn't a case of modern Sri Lanka, or British ruled artefacts, many of the pieces here go all the way back to the fourth century B.C., highlighting how old some of these objects are. The museum is certainly worth a look around and will take an hour (or 2 at most), however there is a fairly high cost per ticket.
11) Enjoy A King Coconut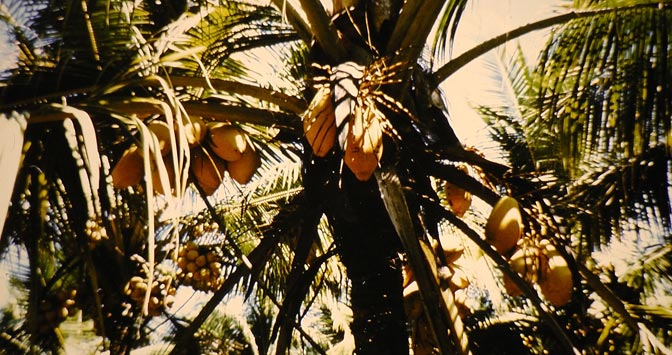 Whether on the side of a street or in a local eatery, these aren't coconuts we're used to from movies. In an orange shell, the water is slightly sweeter than a normal coconut, while many found it quite refreshing. I have to be honest, I wasn't a huge fan, but don't let that take anything away from the experience, you always have to give it a go for yourself.
12) Watch Kottu Being Made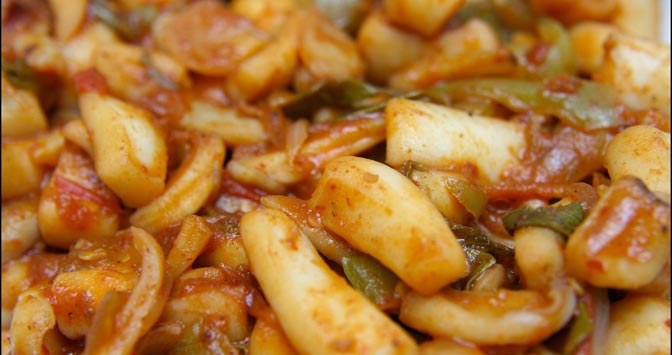 At the time when this was happening, I didn't realise what I was watching. I hadn't ordered anything, I was across the road having a beer, when I saw a chef smashing a hot griddle with two sharp knives in a consistent pattern, making quite a loud sound. Once the food was served, someone else asked for the same and he followed the same pattern again, so I was finally intrigued. As I travelled through Sri Lanka, I found this was a tradition and something they were very proud of, often asking if I had seen it before. So make sure to get some Kottu and ask to watch it being made.
13) Ride A Tuk Tuk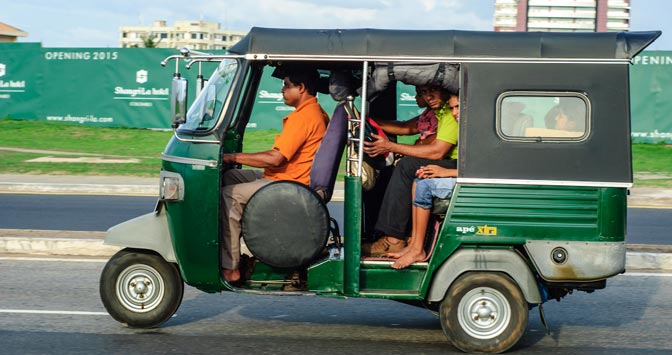 If you plan on staying in Sri Lanka for anything more than a day, it almost seems incomprehensible that you would go without riding a Tuk Tuk, but it is certainly an experience. Courageous, yes. But the honest truth is they have no fear and drive in a way I have never witnessed before. We would go head on towards on coming traffic and then he would swerve away at the last minute. At first, I was worried for our lives, but after being in tuk tuk's for 5 hours per day for 2 weeks, it became the norm.
14) Wolvendaal Church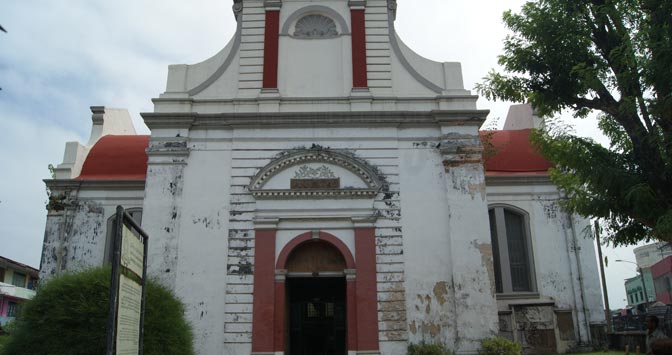 Something I didn't know before I arrived was the amount of Dutch influence on buildings and the lifestyle due to previous historical connections. While the Sri Lankan kingdoms had been battling with the Portuguese, the king of Kandy invited the Dutch to help them, which formed a bond between the countries and they were known afterwards as the 'protector of the country'. Well the Wolvendaal church is oldest protestant church in Sri Lanka, standing the test of time, having been built in 1749. While it certainly look its age, its still very much in a healthy condition due to renovations done on the building.
15) Mt Lavinia Beach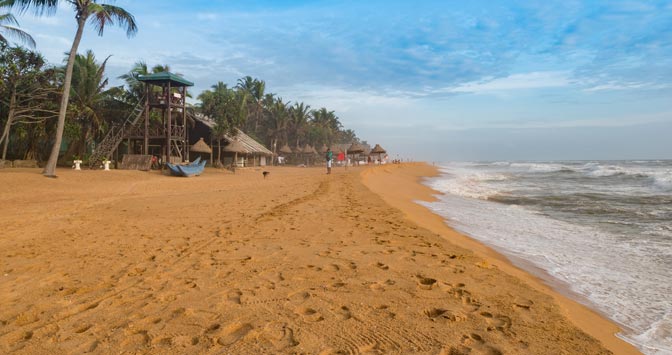 Whether you want to relax in the sun, go surfing (a popular activity here) or sit down for some food, you have plenty to choose from. I was actually quite astonished by how big the waves were, as I wasn't aware of how big the country was for surfers. There are also a number of restaurants coated along the beach front offering fresh sea food.