This has been an unbelievable year, involving 2 stag do's (plus plenty of mock stag do's), 5 holidays and more drink than I could handle. It has also been a big year for me from a career perspective. I won the Thomson Holidays travel blogger of the year for 2016, I setup a fashion blog with work colleagues and I was promoted to Search and Paid Media manager at TheStagCompany. I also had an epic trip to Jersey, where I'm hoping to visit again in early 2017. There were many well-publicised negatives in 2016, such as Brexit and Trump taking power, therefore I thought it would cheer me up to create a fun and uplifting piece, looking back over some of my favourite moments in this crazy year. It was hard to cut it down, but I've listed my top ten moments of 2016 below.
10) Amsterdam Holiday
This was the 3rd trip my mates have all taken to Amsterdam, as it is becoming a bit of a tradition, however this one involved a few less shrooms. A bit calmer than previous holidays (as everyone's significant other made an appearance), we also had a go at glow golf, which was just a little bit strange. The glasses were way too dizzy to wear, but I'm pretty sure I won the game! There's a first for everything.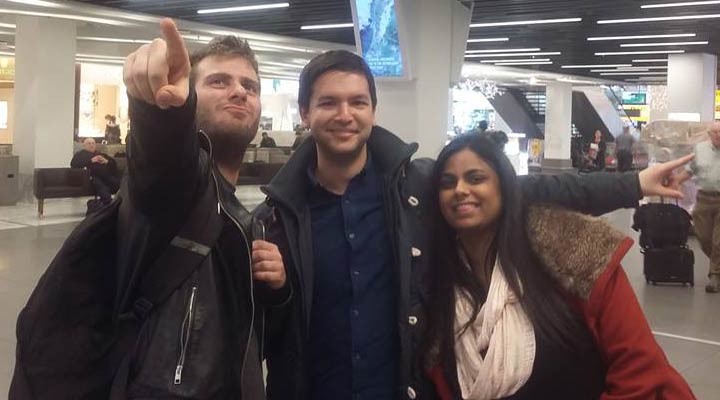 9) Trips With Work
I really do have a unique job. I have ventured all over the UK, to film and photo wild activities and drunken nights out, taking me to Brighton, Bournemouth and Nottingham twice for work fam trips. This has allowed me to try out quad biking, axe throwing, footgolf, mud buggies, blind driving, assault courses, cocktail making, bubble football, binocular football, assault rifles, paintballing and airsoft.

8) Featured All Over The Shop
My job has many different aspects, however my main task is to build links from big publications to the site I'm working on. I've always felt like more of a PR based link builder than the average SEO, however this year it went to a whole new level, both for work and for my travel blog. This year I've been featured in the Telegraph, Daily Mail, The Sun, Express, Mashable, Wanderlust, MSN, Virgin, CIPD, Brobible, Unilad, Playboy, Fast Company, Social Media Week, Nottingham Post and hundreds more. I also became a Huffington Post writer, which was a hugely proud moment for myself.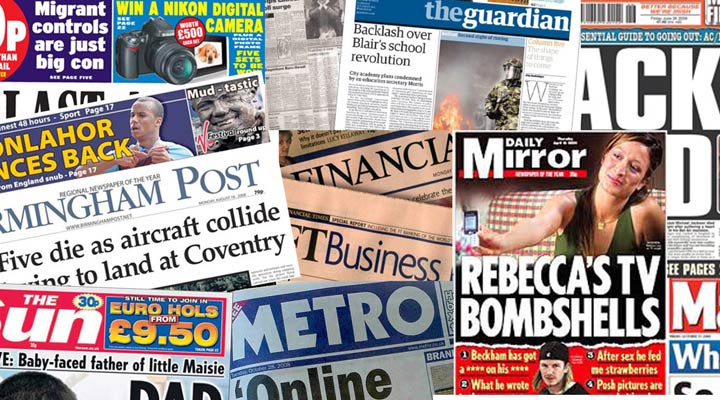 For so long, I had been trying to plan some form of meetup, whether it was a conference or a roundtable. It had all started over a year ago, when I begun planning HoopMarketing, which never really got off the ground. However, following a meetup in the pub with Andy, Gerry and Tristam, my idea started blossoming into something very real. The team was then extended to include Kerry and the event went ahead with almost 20 attendees, not a bad figure for our first event. It had some big names in the industry, while we also got sponsorship, meaning most of the drinks were paid for. None of us could imagine the success and now we've started something very real, with plans for the next Take It Offline event to take place in January.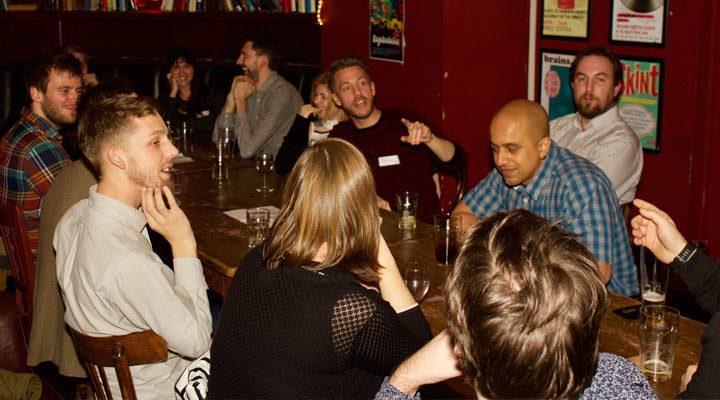 6) Benidorm With The Company
One of the massive benefits of working for The Stag Company is all the trips we get to take, however the big trip of the year was to Benidorm over my birthday weekend. Most of the people who go are managers, sales and customer service, however two wild cards are chosen and it was me and Alex. The trip was legendary, albeit there were some dark scenes. Getting a strip for my birthday seemed reasonable considering the industry we work in. But being stripped naked in front of all my co-workers…well that was a very different experience I wasn't expecting, but that's a story for another day.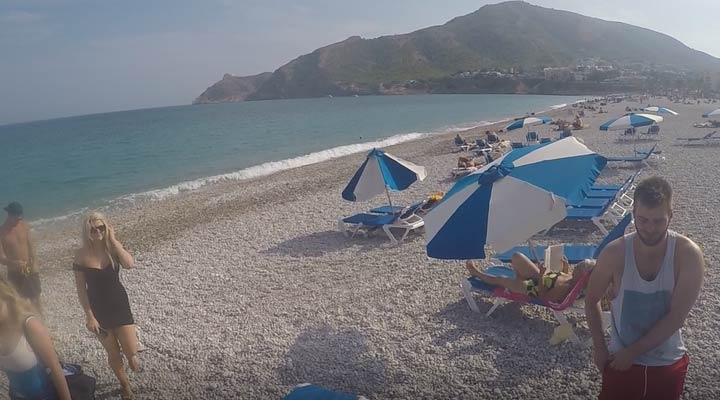 5) Sam's Wedding
Set in Manchester, Sam and Hannah got married in October, where we got the chance to catch up with everyone we hadn't seen since the stag do. Another item on the list which heavily involved alcohol, it was definitely a wild couple of nights, as we went out the night before to Rev's Cuba, the best bar I've been to in a long time. The journey back was quite hard though, but I called shotgun so the journey wasn't so bad.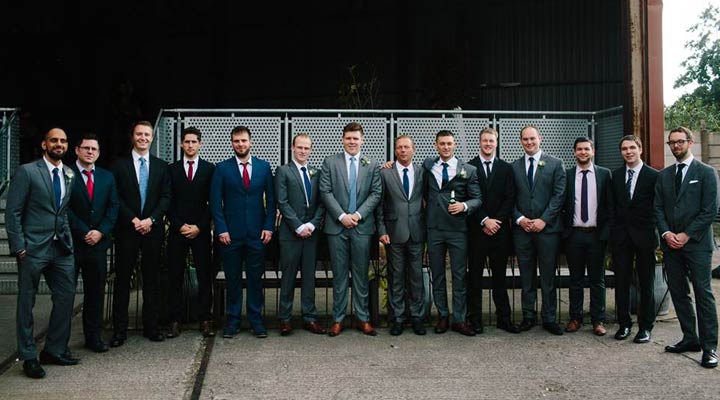 4) Matt White's Stag Do In Budapest
It has been way too long since I met up with Matt, my best mate while in sixth form, so it was great to catch up. It seems everyone is getting married now, which is insanely scary, but I'm loving all the stag do's. I've been to Budapest a few times (the time before I ended up with a nipple piercing) and I absolutely love this city. Matt spent 90% of the time dressed in a dog costume, while the drinking went on from morning till evening.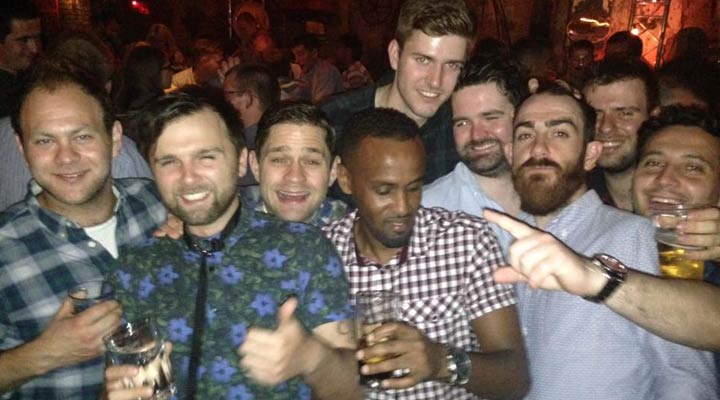 3) Sam's Stag Do
This was remarkably the second stag do in Budapest I had done in just 3 months! Sam's stag do was insane in all the best ways. Everyone did go-karting, however I was recovering from a back injury, so had to sit out, however a cheeky orange VK got me through it. The pool party was so much fun, I could spend all night in that whirlpool! I was meant to GoPro the entire weekend, however it ran out of battery on day one, so this one kind of failed.

2) Verified On Twitter
When I started 2016, I had just hit 20,000 followers. I was very proud of this figure, however I set myself a slightly unrealistic target of reaching 30,000 by the end of the year. Well, I fell around 6,500 short, however something slightly better happened. My account was verified, allowing me to easily communicate with celebs (as they have settings on so they only receive notifications from other verified users). It was a flattering moment, while it also makes me one of the only travel bloggers in the world to have a verified account!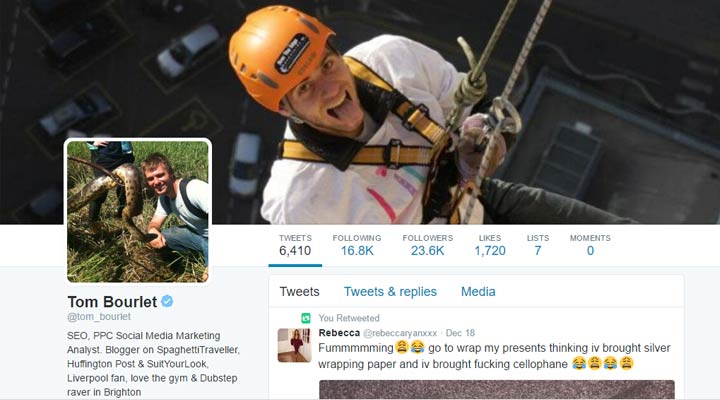 1) The Greatest Internship In The World
Following the success of our big competition for the 'greatest internship in the world', her first trip was in Brighton, therefore we needed a few volunteers to join in, so I stepped forward. The first day we headed over for mud buggies. I'm not a huge fan of go-karting, often seeing it as overrated, but mud buggies was out of this world! We then went on to Pizza Express, before heading home to recover a bit. We then met up at Komedia for a night of stand-up, with a 2 course meal. Once the show was over, we went on to Graces with plenty more free alcohol.
First thing in the morning we met up at the office before taking a coach over to a paintball course. As we were repping the Stag Company, we were all donned in fancy dress, myself in a banana costume. This made us stand out like a sore thumb, so we were coated in pellets all day. Afterwards we headed for some bubble football, a great activity but not so much fun when hungover!
We then went for the Man Vs Food challenge, where I ate the biggest burger of my life! We went on a bar crawl and clubbing afterwards, however I was suffering from a food coma, so I couldn't quite enjoy the rest, however it was a great end to an unbelievable weekend.