One of the benefits to working for a company in the travel industry are the related deals and offers we occasionally receive. This upcoming month alone I have three paid holidays (Bournemouth, London and Nottingham) as well as a personal trip to Amsterdam and a separate press trip to Amsterdam!
Well my most recent trip with work led 25 of us off to Benidorm. It's not my optimal location for a holiday, but you can never complain when it's free! It was a whole eye-opening experience! I've never seen this side of Britain…Oh, I mean Spain. Seriously though, I'm not sure if I met a Spaniard the entire time I was out there.
Ruby, someone who works at the company, actually stated she hated British people growing up, as she thought we were all like those fat Brits you see in Benidorm or Magaluf. Fortunately she travelled over to Brighton and realised we're not all the same.
Water Sports
We didn't get a chance to take part, but I want to point this out for anyone thinking of heading on holiday to Benidorm, as it looked great fun. There was wakeboarding, jet ski's and a hell of a lot of kayaking. If you want to try riding a jet ski, just be aware you have to wake up relatively early.
You can also hire out a boat if this appeals to you. Quite a few groups seemed to give this one a go.
Who Is Sticky Vicky?
Oh why did you ask?? OK, it is me asking, but it's still burned into my memory haha. Alright, where do I start. Sticky Vicky is a famous stripper/entertainer who resides in Benidorm. Don't think of it as a strip show (almost half the audience were actually female), it is more of a magic show…using her vagina. Expect bottles to be opened, things to fly everywhere, handkerchiefs tied together and even razor blades (that one sends a shiver down my spine).
As Vicky is getting a bit old now (72 last time I checked), she actually retired this year, so the show has passed on to her daughter. As the big name is no longer there, a few rival shows have opened up. So expect weird names such as Juicy Lucy and Kinky Karen.
What's The Deal With The Mobility Scooter
90% of the people in Benidorm seemed to be riding a mobility scooter. I can't honestly answer why, other than the fact they have all let themselves go and look half whale.
This seemed to be made famous by the TV show 'Benidorm' which aired here in the UK and involved a group of grimy English people spending their holiday time in a hotel in Benidorm, hence the name. They did fit quite well with the actual attendee's, so if you felt a connection to these oddballs, don't hold back, this is the place for you.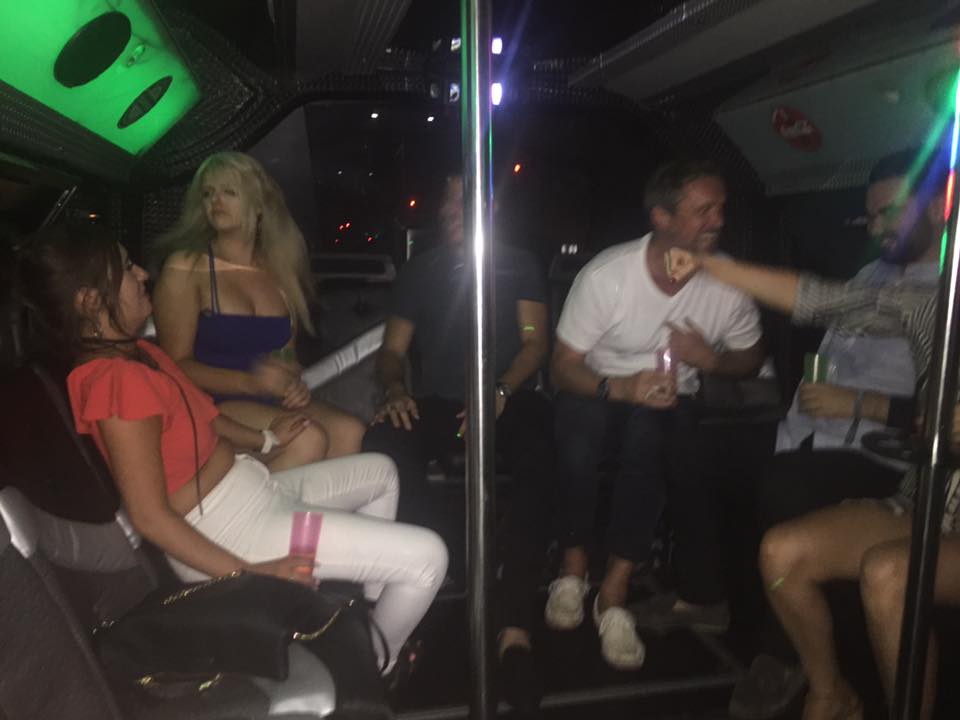 Is It A Good Location For Stag Do's Or Hen Parties
I found it great fun and there are a lot of stag and hen parties around, but it does seem to be more guys than girls. In fact, the main area is nicknamed the 'stag pit' due to the amount of lads partying it up hard. This does mean if you're a group of guys and hoping to meet some girls, you might find it difficult as you will be competing against a million other rowdy lads.