During August we will be able to get 50% off food at restaurants, morning afternoon and night as many times as possible.
Of course, this isn't on all restaurants as they had to sign up to the scheme by the 7th July.
The deal doesn't extend to alcohol, but you also don't need food, you could just pick up a coffee. The deal covers for food and soft drinks.
Read on for my list of the restaurants in Brighton signed up. Head's up, the 'distance away' is based on how far they are from me on Shaftesbury Road.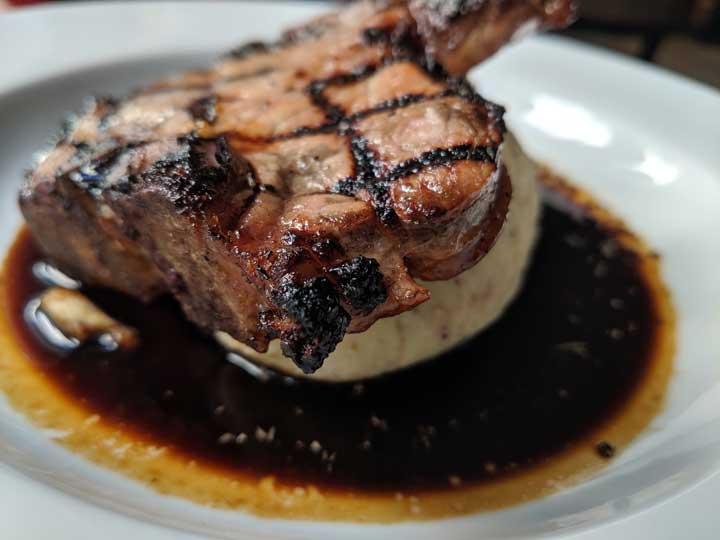 Fatto a Mano Brighton Limited
0.11 miles away
77 London Road, East Sussex, BN1 4JF
MEATLiquor
0.15 miles away
22/23 York Place, BN1 4GE
Lost Boys Chicken
0.16 miles away
2 Preston Road, East Sussex, BN1 4QF
Moes at the Circus
0.16 miles away
1 Clyde Road, East Sussex, BN1 4NN
Presuming Ed
0.16 miles away
114 London Road, East Sussex, BN1 4JG
Caroline of Brunswick
0.19 miles away
39 Ditchling Road, East Sussex, BN1 4SB
The Park Crescent
0.20 miles away
The Park Crescent, Park Crescent Terrace, East Sussex, BN2 3HE
The Roundhill
0.21 miles away
100 Ditchling Road, East Sussex, BN1 4SG
McDonald's Brighton
0.24 miles away
138 London Road, East Sussex, BN1 4JH
WRAPITO
0.33 miles away
38 Lewes Road, East Sussex, BN2 3HQ
Soul Deli
0.34 miles away
Spaces Mocatta House, Trafalgar Place, East Sussex, BN1 4DU
Carlito Burrito
0.34 miles away
12 York Place, East Sussex, BN1 4GU
C9 London Road Ltd
0.34 miles away
11 York Place, East Sussex, BN1 4GU
The Geese
0.36 miles away
16 Southover Street, East Sussex, BN2 9UA
Dodo Pizza
0.36 miles away
6 York Place, East Sussex, BN1 4GU
Moksha Caffe
0.36 miles away
4-5, York Place, East Sussex, BN1 4GU
Mange tout
0.37 miles away
81 Trafalgar Street, East Sussex, BN1 4EB
Bread & Milk
0.37 miles away
82 Trafalgar Street, East Sussex, BN1 4EB
Caffe Aldo
0.37 miles away
77 Trafalgar Street, East Sussex, BN1 4EB
Village
0.38 miles away
129 Islingword Road, East Sussex, BN2 9SH
COFFEEat33
0.38 miles away
33 Trafalgar Street, East Sussex, BN1 4ED
The Laine Deli
0.38 miles away
31 Trafalgar Street, East Sussex, BN1 4ED
L atelier du vin
0.41 miles away
10 St. Georges Place, East Sussex, BN1 4GB
The Roastery
0.41 miles away
13-14, Sydney Street, East Sussex, BN1 4EN
The Lewes Road Inn
0.42 miles away
158 Lewes Road, East Sussex, BN2 3LF
MOJO COFFEE LEWES ROAD LIMITED
0.45 miles away
148 Lewes Road, East Sussex, BN2 3LG
BLACK MOCHA
0.46 miles away
103 Gloucester Road, East Sussex, BN1 4AP
Starsky Ltd
0.46 miles away
106 Gloucester Road, East Sussex, BN1 4AP
Fatto a Mano
0.47 miles away
25 Gloucester Road, East Sussex, BN1 4AQ
Sunoso
0.47 miles away
Sunoso, 55 Queens Road, East Sussex, BN13XD
The Pond
0.47 miles away
The Pond, 49 Gloucester Road, East Sussex, BN1 4AQ
La Choza
0.48 miles away
36 Gloucester Road, East Sussex, BN1 4AQ
Down to Earth Coffee
0.48 miles away
19 Kensington Gardens, East Sussex, BN1 4AL
Cin Cin
0.49 miles away
Unit 1, 13-16 Vine Street, East Sussex, BN1 4AG
The Sir Charles Napier
0.51 miles away
50 Southover Street, East Sussex, BN2 9UE
The Foundry
0.52 miles away
13-14, Foundry Street, East Sussex, BN1 4AT
Jolliffes Coffee Shop
0.53 miles away
35 Kensington Gardens, East Sussex, BN1 4AL
Small Batch
0.54 miles away
108a, Dyke Road, East Sussex, BN1 3TE
Trading Post Coffee Roasters
0.54 miles away
40 Kensington Gardens, East Sussex, BN1 4AL
Kennys Rock & Soul Cafe
0.55 miles away
1A Kensington Gardens, East Sussex, BN1 4AL
Murasaki
0.56 miles away
115 Dyke Road, East Sussex, BN1 3JE
T at the Dials
0.56 miles away
109c, Dyke Road, East Sussex, BN1 3JE
The Dorset
0.56 miles away
28 North Road, East Sussex, BN1 1YB
LoveFit Cafe
0.56 miles away
110 Queens Road, East Sussex, BN1 3XF
Three Jolly Butchers
0.56 miles away
59 North Road, East Sussex, BN1 1YD
L atelier du vin
0.57 miles away
87-93, Dyke Road, East Sussex, BN1 3JE
Cornish pasty Shop
0.58 miles away
24 Gardner Street, East Sussex, BN1 1UP
The Chilli Pickle
0.62 miles away
Chilli Pickle, 17 Jubilee Street, East Sussex, BN1 1GE
Namul
0.62 miles away
49 Gardner Street, East Sussex, BN1 1UN
The preston park tavern
0.63 miles away
88 Havelock Road, East Sussex, BN1 6GF
Small Batch
0.63 miles away
17 Jubilee Street, East Sussex, BN1 1GE
The Cleveland Arms
0.63 miles away
27a, Cleveland Road, East Sussex, BN1 6FF
Easy Tiger at The Hampton
0.63 miles away
Easy Tiger at The Hampton, 57 Upper North Street, East Sussex, BN1 3HR
MOJO COFFEE HOUSE
0.64 miles away
23 Queens Road, East Sussex, BN1 3XA
TEE TEA
0.66 miles away
11 Church Street, East Sussex, BN1 1US
crunch&co
0.66 miles away
7 Church Street, East Sussex, BN1 1US
William The Fourth
0.66 miles away
4 Church Street, East Sussex, BN1 1UJ
The Crescent Pub
0.67 miles away
6 Clifton Hill, East Sussex, BN1 3HL
Beelzebab
0.67 miles away
The Hope & Ruin, 11-12 Queens Road, East Sussex, BN1 3WA
MyWok
0.68 miles away
12a, Queens Road, East Sussex, BN1 3WA
Mrs fitzherberts
0.68 miles away
25-26, New Road, East Sussex, BN1 1UG
Pinocchio
0.70 miles away
Pinocchio, 22 New Road, East Sussex, BN1 1UF
RUSTICO ITALIANO
0.72 miles away
300 Ditchling Road, East Sussex, BN1 6JG
Pavilion Gardens Cafe
0.73 miles away
Royal Pavilion Grounds, New Road, BN1 1UG
The Craft Beer Co Brighton
0.75 miles away
22-23, Upper North Street, East Sussex, BN1 3FG
SIX Theatres
0.76 miles away
31-32, New Road, East Sussex, BN1 1UG
Sabai
0.76 miles away
Princes Place, North Street, east sussex, BN1 1EA
Foodilic
0.76 miles away
60 North Street, East Sussex, BN1 1RH
Burger King
0.77 miles away
63-65, North Street, East Sussex, BN1 1RH
Royal Pavilion Tea Rooms
0.77 miles away
Queen Adelaide Tea Rooms,Royal Pavi, Pavilion Buildings, East Sussex, BN1 1EE
itsu Brighton North Street
0.77 miles away
68-70 North Street, BN1 1RH
Smashburger
0.77 miles away
53-54, North Street, East Sussex, BN1 1RH
KOKORO
0.77 miles away
57 North Street, East Sussex, BN1 1RH
Trading Post Coffee Roasters
0.78 miles away
36 Ship Street, East Sussex, BN1 1AB
Riddle and Finns
0.78 miles away
12b, Meeting House Lane, East Sussex, BN1 1HB
La Casa North Street Pizzeria
0.78 miles away
27- 29, North street, East Sussex, BN1 1EB
WAFFLEMEISTER
0.78 miles away
49 West Street, East Sussex, BN1 2RA
The Flint House
0.79 miles away
13 Hanningtons Lane, BN1 1GS
The Windmill
0.79 miles away
69 Upper North Street, East Sussex, BN1 3FL
Monjibello
0.80 miles away
24 Duke Street, East Sussex, BN1 1AG
Marwood
0.80 miles away
52 Ship Street, East Sussex, BN1 1AF
Cafe Coho Ship Street
0.80 miles away
53 Ship Street, East Sussex, BN1 1AF
The croque shop
0.80 miles away
9 Duke Street, East Sussex, BN1 1AH
Coppa Club
0.80 miles away
12-16 Brighton Square, East Sussex, BN1 1HD
Erpingham House
0.81 miles away
14 Duke Street, East Sussex, BN1 1AH
Zaitoon
0.81 miles away
16 Duke Street, East Sussex, BN1 1AH
Street Thai
0.81 miles away
Street Thai, 5 & 20 Brighton Square, East Sussex, BN1 1HD
Patty and Bun
0.81 miles away
56 Ship Street, East Sussex, BN1 1AF
SevenStars
0.81 miles away
27 Ship Street, East Sussex, BN1 1AD
Casa Don Carlos
0.81 miles away
5 Union Street, East Sussex, BN1 1HA
Olive Grove (Brighton)
0.82 miles away
15-18 Meeting House Lane, BN1 1HB
KOKORO
0.82 miles away
29 Western Road, East Sussex, BN1 2EB
Haberdashers Kitchen
0.82 miles away
179-180, Western Road, East Sussex, BN1 2BA
THE MARKET INN
0.82 miles away
1 Market Street, East Sussex, BN1 1HH
Brand Sixteen Eateries
0.83 miles away
10 Dukes Lane, East Sussex, BN1 1BG
The Vurger Co – Brighton
0.83 miles away
13 Brighton Place, BN1 1HJ
Donatello
0.83 miles away
1-3, donatello, east sussex, bn1 1hj
Il Bistro
0.83 miles away
6 Market Street, East Sussex, BN1 1HH
Darcys Seafood Restaurant Limited
0.83 miles away
49a, Market Street, East Sussex, BN1 1HH