This isn't a complete list of the greatest places to eat in Barcelona, nor is it a list of all the Michelin starred restaurants, but having spent a week eating copious amounts of food anywhere and everywhere possible, I wanted to highlight some of the restaurants that truly stood out.
For the record, before visiting many of these, I scoured Google Maps for 'restaurants near me', only opting for ones with a score higher than 4.5 out of 5.
Indian Herbs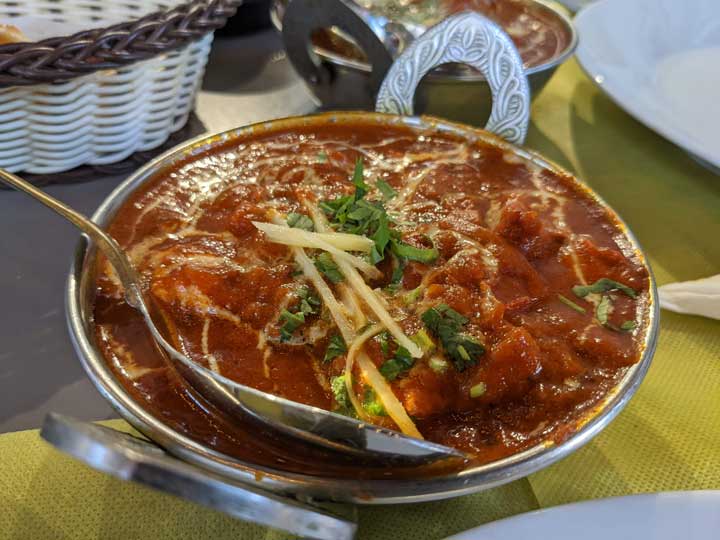 I know I should be starting off with tapas, but I have to admit that the best restaurant we went to in Barcelona was an Indian one.
The waitress was incredibly kind, while the food was some of the best I've ever had. I only wish we had one this good local to us!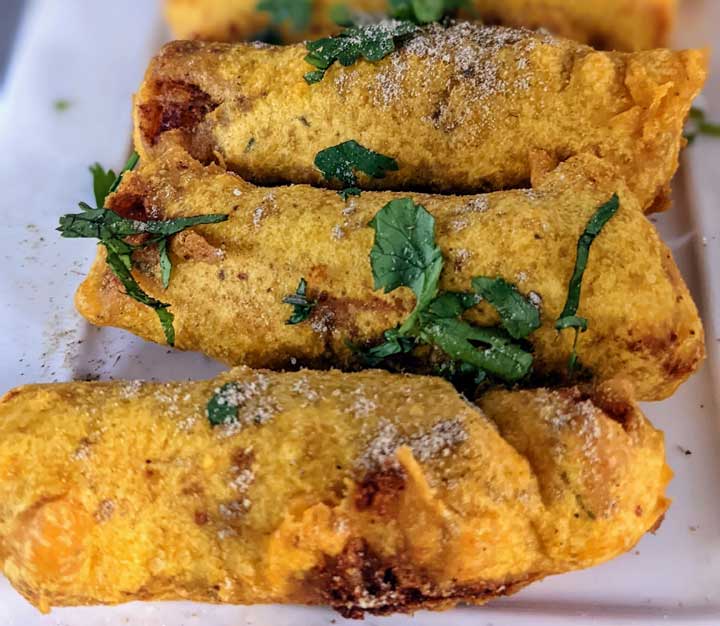 The paneer pakora starters were to die for, we came back a couple of times to this restaurant as we couldn't keep our fingers off them.
We then tried a mix of curries, but we underestimated how much food we would get. The Tikka Masala was unbelievable, as was the main paneer curry we ordered (I'm afraid I can't remember the name).
They also made a great sweet lassi, something I love to get when out at an Indian restaurant.
Billy Brunch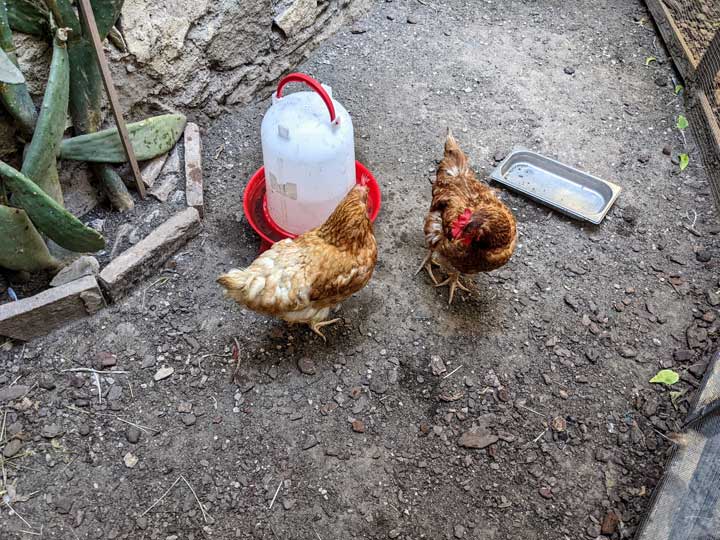 This restaurant would win the award for greatest customer service, as it's the nicest we've been treated in any restaurant we've ever been to before.
We arrived at 4:30pm (it shuts at 5pm), so we knew we were being cheeky, with nobody else in the restaurant, meaning it would be unsurprising if they either said they're closing soon, or they gave us a rude look.
But quite the opposite, everyone in the restaurant said hi as we walked through, with big gleaming smiles.
Once we sat down, we spoke to the nicest waitress I've ever met, who told us about how she came over from Argentina and she asked us about our travels.
This restaurant has a brunch based menu, meaning breakfast all-day. I opted for the Chakchouka, which included two poached eggs in a pan with tomatoes, peppers and onions, served with bread.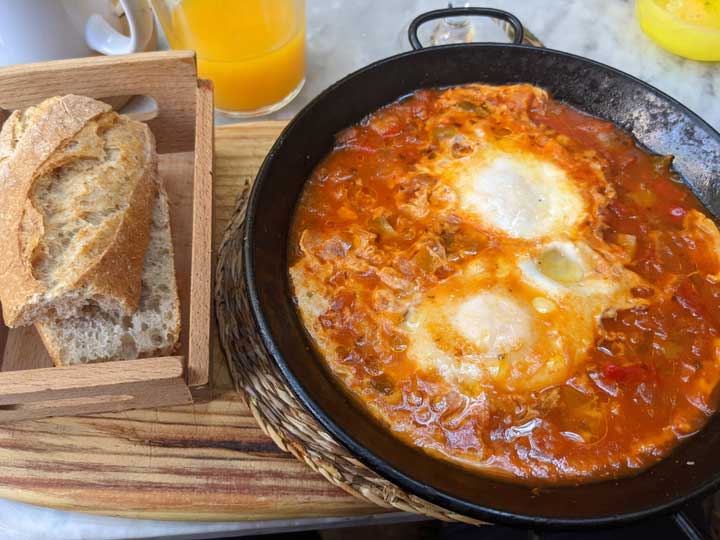 Raquel went for the club sandwich, which contained farm chicken, cheese, avocado and mustard mayo, served with potatoes and salad.
One of our favourite bits was actually the drinks we went for. We ordered freshly squeezed orange juice, which tasted gorgeous. We also got some mimosas, as part of their cleverly named 'retox' alcoholic beverages.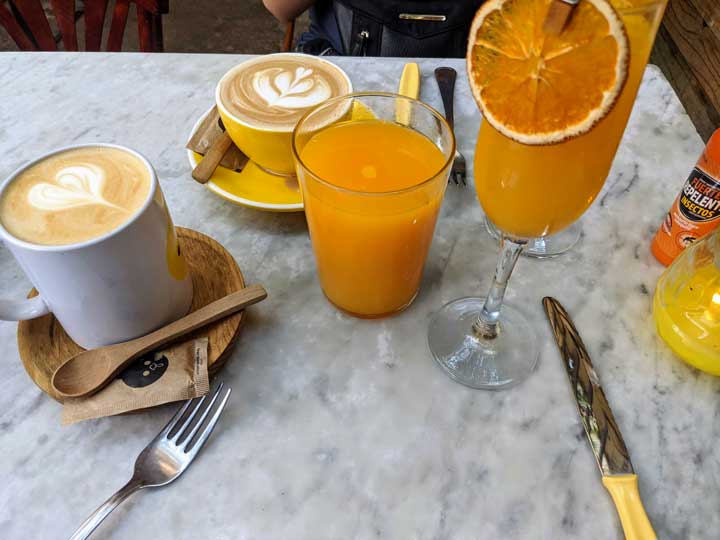 On top of this, I ordered a latte, something I struggled to find a decent version of while in Barcelona, but this was the best one!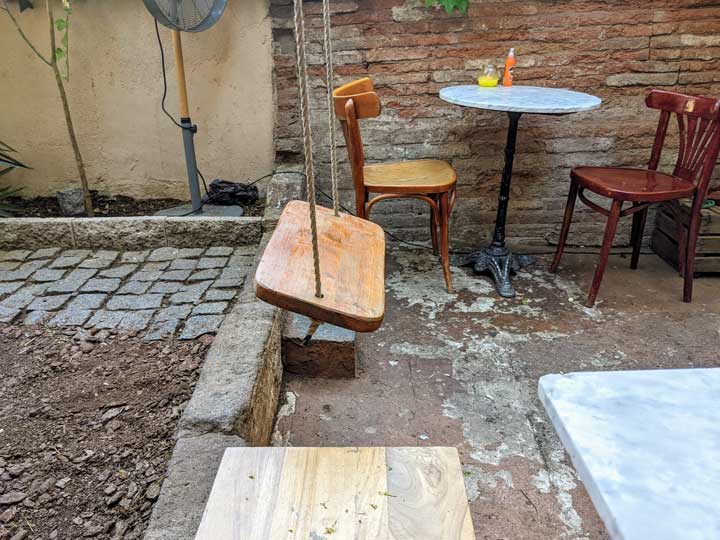 But on top of it all, it felt like we had walked into a little paradise, sat in a comfy garden area, with a swing alongside us and chickens in the back. I mean, how often do you eat breakfast alongside a chicken?
Güell Tapas Restaurant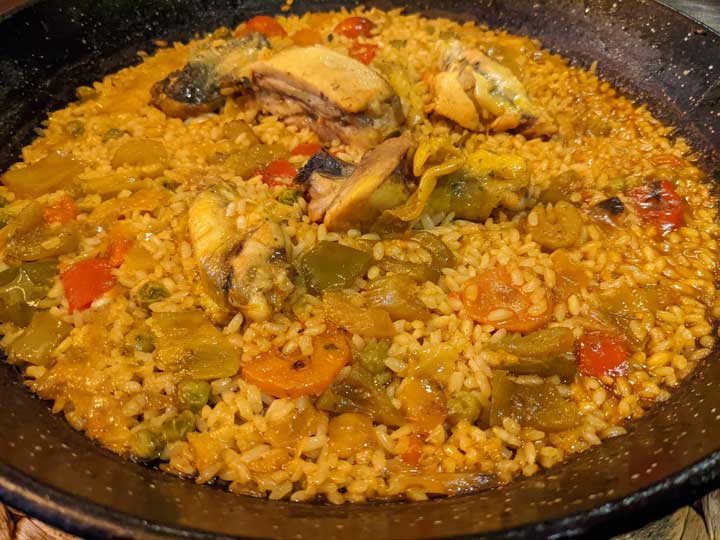 Located a 20 second walk from Palau Guell, meaning you could visit here for lunch after exploring the building and rooftop.
When we first walked in to this restaurant with a Google rating of 4.8 out of 5, it seemed empty, but we were led through to the back, where suddenly we realised it was ¾ full.
The atmosphere was lively, the staff were friendly, but most importantly, it was a great option if you're looking for tapas.
I couldn't help myself after seeing it on someone else's plate, I had to go for some chicken paella. I'm a bit lazy when it comes to eating chicken on the bone, so I'd personally prefer if it was cut up into the food so I could eat it all, but that's just a personal preference.
Raquel ordered the patatas bravas with aioli, because we had shamefully not had any aioli at this point, one of our favourite culinary aspects about Spain. She also ordered the Spanish potato omelette, something she had been looking forward to as it's one of her favourite dishes in the world.
Looking back, the one item on the menu I wish I ordered was chicken strips with curry mayonnaise, sure it's not very 'tapas', but wow that ticks every box for me and I wish I gave it a go.
Tapa Tapa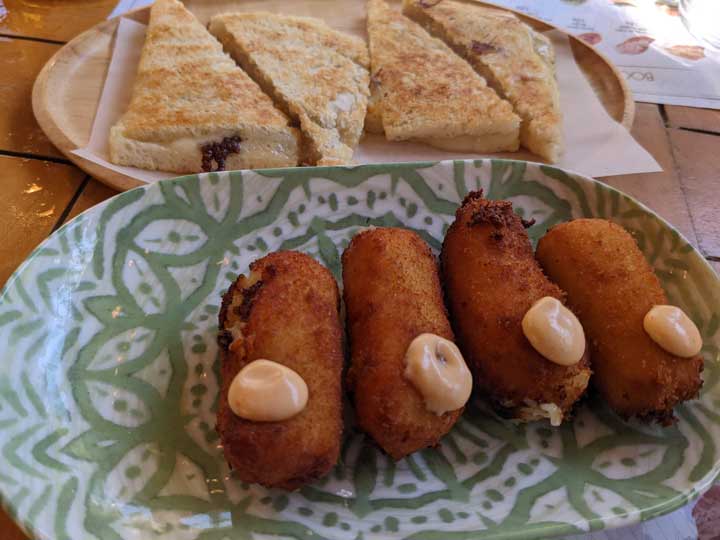 Located near Casa Batllo, this isn't somewhere I originally planned on listing, partly because I felt the customer service was pretty poor, but I had to include it as the food was amazing.
This is somewhere where they get a large footfall due to the location along Pg. de Gràcia, which may have impacted on their patience or customer service skills.
We ordered the three cheese croquettes, which were unbelievable. Most of the croquettes in Barcelona seemed to be purely ham, which I'm not a massive fan of, so it was amazing to find a cheese option.
The second thing we ordered was Bikini trufado de mozzarella con jamón ibérico, or Truffled Mozzarella toastie with Iberian ham. Sure, we're cheese addicts, but this was out of this world!
After a long day visiting dozens of tourist attractions, this was the perfect place to stop for a pint of beer and some cheesy dishes and we couldn't have been happier.
If you're planning on visiting, make sure to check out our list of the best things to do in Barcelona.