We haven't had much to celebrate over the past few months with the pandemic in full force stopping any form of travel, so this has been a shining light following a hard time. The launch of the Selina hotel in Brighton meant one inevitable joyful fact, a launch party was to come!
The Plan For The Night
The plan was to check-in to the hotel for 3pm and relax in the room a bit. At 6:30pm we get a free welcome drink at the bar, while we start eating at 7pm.
From 8pm they start the Lady Gaga Gala Bingo, as we drink copious amounts of alcohol.
The next morning we were meant to do paddle boarding, but the waves were a bit intense at the time, while the group did yoga on the i360, but we were feeling a bit rough for that. We then finish up with some brunch, before heading back home to recover.
The Meal
If you're thinking of ordering here, I can tell you that the truffle dip they give with the mac and cheese bites is gorgeous! In fact, the mac and cheese bites themselves are really nice, but the truffle sauce is to die for.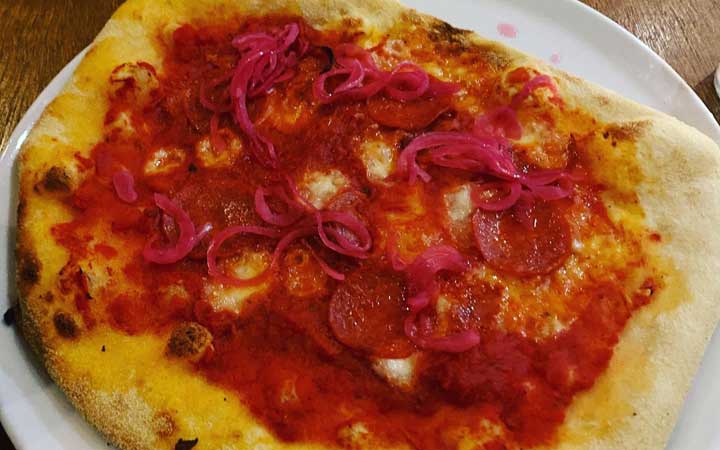 We followed this up with some pizza, which was nice, but the drinks had started so our attention had slightly moved over to the espresso martini in hand.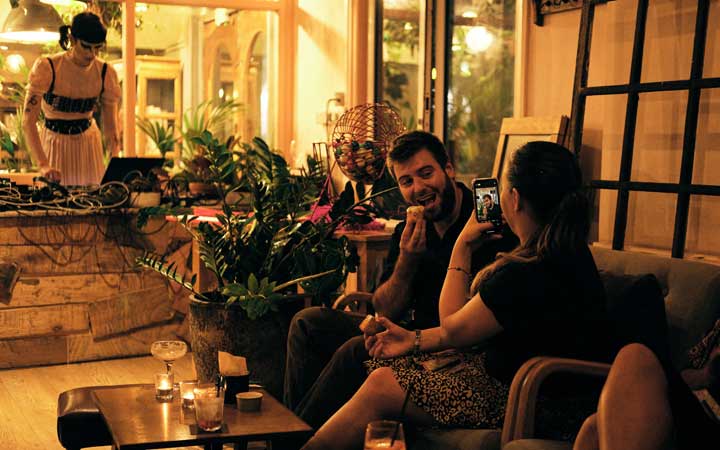 It should be stated that you can get a seafront based table even if you're not staying here, if you fancy getting some lunch or a few drinks while down in Brighton.
Lady Gaga Gala Bingo
I do not have words for how fun this was! I don't know whether this will be a regular feature or just a once off, but we are hooked! Yes, they are amazing at dancing. Yes, the bingo is great fun. But the real reason this is a winner is how hysterical the host is.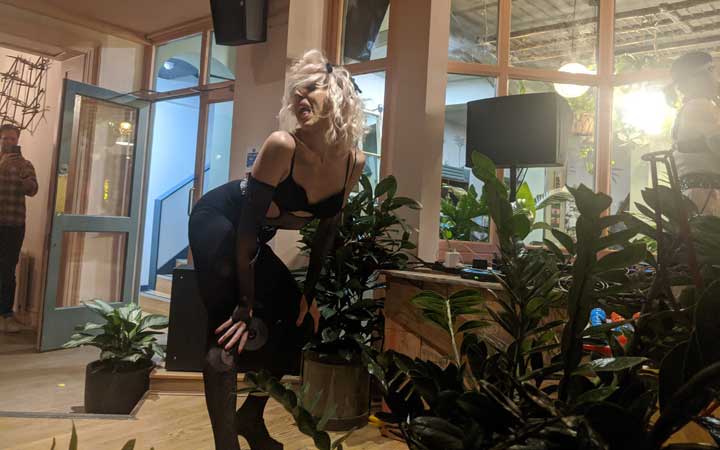 As you can imagine, you're all given you bingo sheets, with three different lines, meaning 3 chances to win a prize. There will also be the occasional mini game where you can win a free shot from the bar (a Tuaca for me).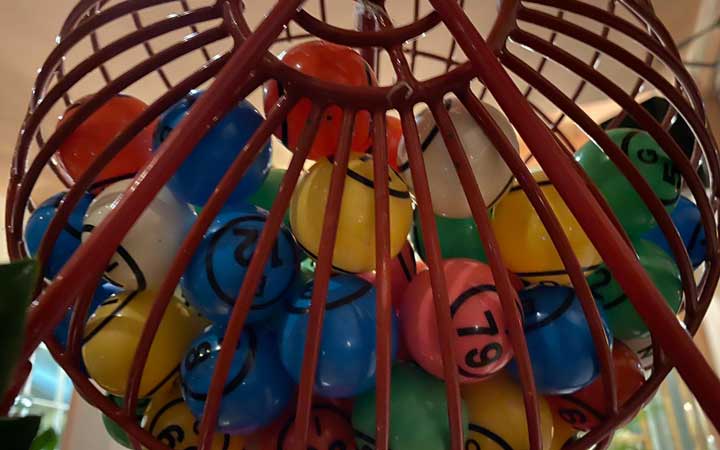 The Room
The rom was nice and spacious, while we also had a decent side view of the West Pier, or as you might know it, the burned down Pier. You can also see the Brighton i360 rising into the sky from our window.
The rooms are catered for travellers who want somewhere to stay but want a midway between a cheap hostel and a luxury hotel. Most hotels in Brighton cost a fair amount, so this is a cheaper alternative with a few of the luxuries missing (e.g. there was no TV).
When I was travelling, I spent most of my time in hostels, but you would occasionally get to the point where you needed a break from sharing a room with so many people and having no privacy, where a place like Selina would have been ideal.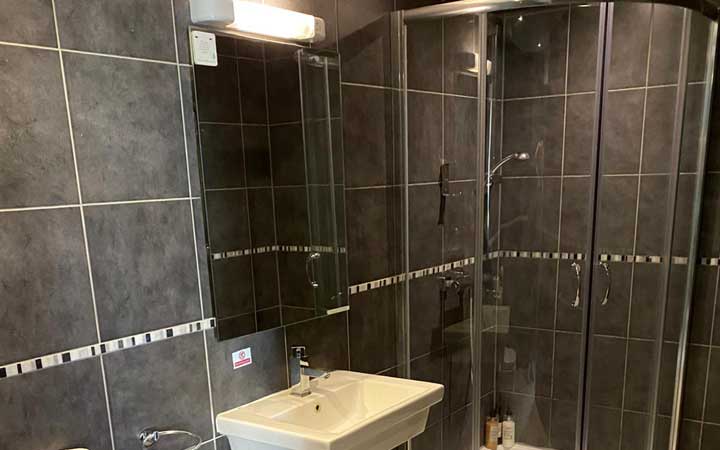 The bathroom was much bigger than I expected, with a great big shower and plenty of shampoo, shower gel and conditioner provided (rather than those pesky little bottles you sometimes get at hotels).
The Bar
The staff working at the bar were incredibly friendly! I don't just mean because they knew we were bloggers reviewing the hotel, they initially thought we were guests and they were so nice to us, so hat's off.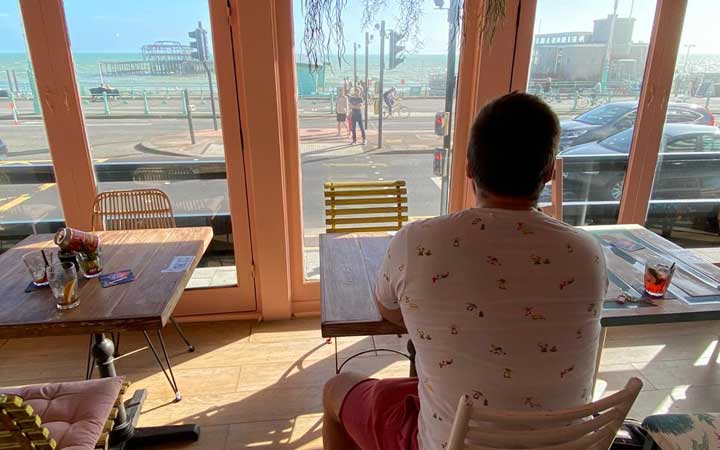 The bar menu has everything you could hope for, from cocktails to prosecco. They also had some amazing craft beers, including Unbarred, a Brighton based brewery I hadn't heard of before that night but loved their IPA.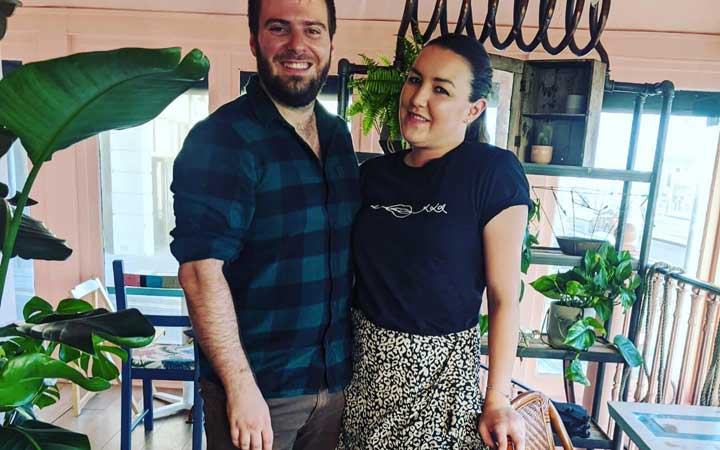 Brunch
They serve brunch instead of breakfast at the Selina, starting from 10am. I opted for the Royal Mariner, while Raquel got eggs Benedict. Both options were served on a sourdough bread.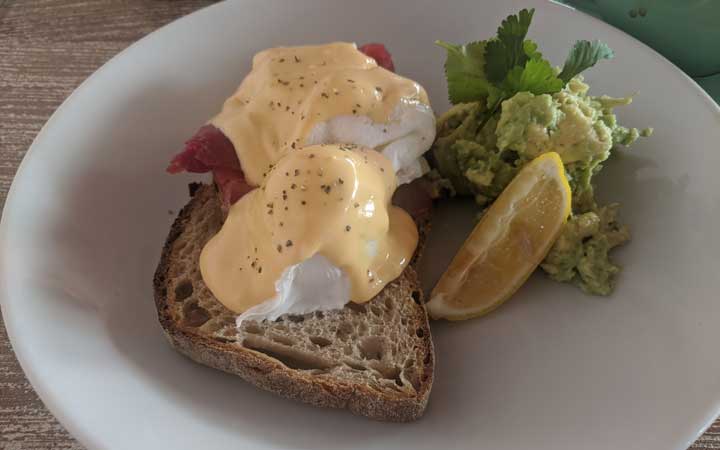 Key Points:
Dog friendly
Seafront
Live music / events
Bar & restaurant