Covent Garden is easily one of the most fun areas of London and is inevitably a top spot for people looking for a tipple or six. But where do you start? Which bar stands out from the crowd? I've done some research so you can find out the best bars in Covent Garden.
1) Eve Bar
A fantastic design, oozing elegance, while they have an illustrious chef, ensuring you can enjoy some of the best food in London before getting a bit merry. Expect plenty of cocktails served by expert mixologists. There is also music blasting out from the DJ's who regularly visit.
34 Southampton St, Covent Garden, London WC2E 7HF
2) The Lamb & Flag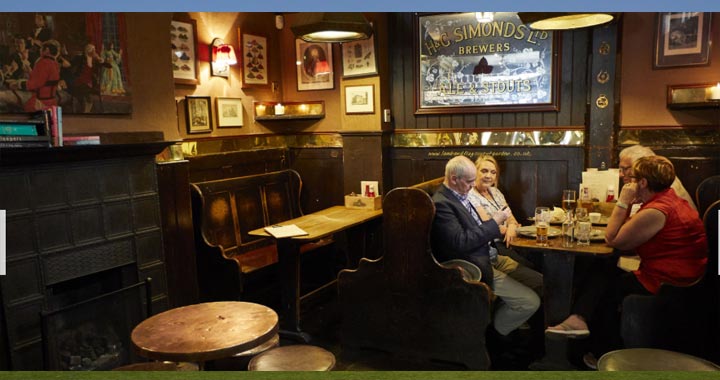 This Georgian pub has one huge claim to fame, it was a regular drinking hole for Charles Dickens. Part of the Fullers chain, this pub gets pretty busy over the weekend, so you might want to call up if you want to reserve a table.
33 Rose St, Covent Garden, London WC2E 9EB
3) Blame Gloria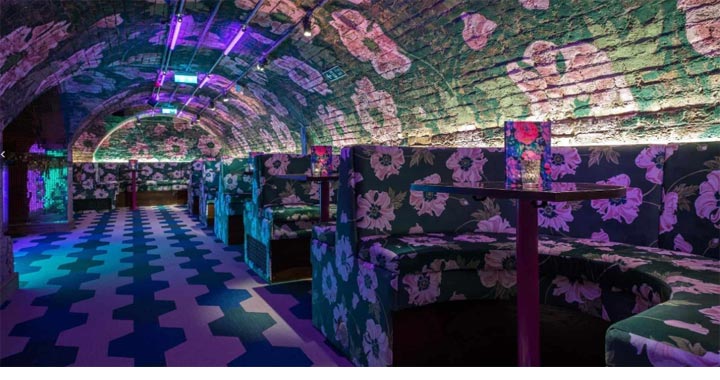 One thing you need to know, happy hour! Sure, the prices are still high, considering it's a cocktail and wine bar in the centre of London, but the wild design and lively atmosphere make this one of the most popular bars around.
20 Bedford St, Covent Garden, London WC2E 9HP
4) Radio Rooftop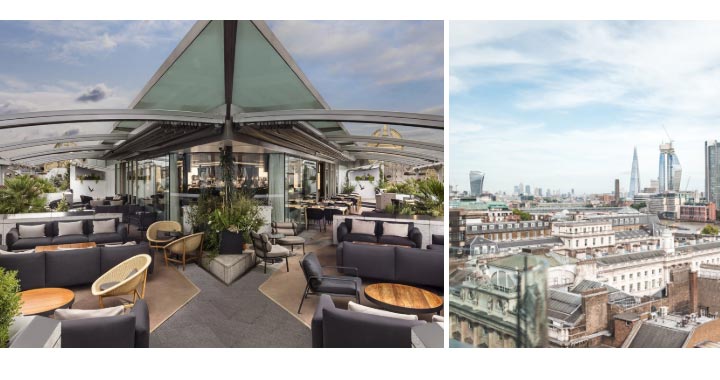 Rooftop bars are always the best! In fact, I'd recommend you have a read of my list of the best views of London for some inspiration. Radio Rooftop is located at the top of the ME hotel with panoramic views around London, famous for its culinary options.
336-337 Strand, London WC2R 1HA
5) The Porterhouse
The most noticeable aspect about this bar as you walk in is the copper pipes that give it a hipster appearance. Split over three levels, this is easily one of the biggest bars in London, with a club at the bottom, meaning you don't have to go far once you're craving a dance floor.
21-22 Maiden Ln, Covent Garden, London WC2E 7NA
6) Balthazar
More of an all day brasserie than a bar, but it's becoming an increasingly popular destination for a G&T. There are plenty of alcohol options available, while you couldn't ask for better sandwich options while drinking. The French inspired menu is amazing and they also offer afternoon tea.
4-6 Russell St, Covent Garden, London WC2B 5HZ
7) Blind Spot
This cocktail bar gets very lively on the weekend, when they have a resident DJ in place, mainly playing 80s and 90s music, but also mixing in some house and Reggae. This is a good option if you're looking for somewhere a bit more romantic.
45 St Martin's Ln, Covent Garden, London WC2N 4HX
8) CellarDoor
"We're going deeper underground" with the CellarDoor, located below Aldwych. You can also expect live performance playing till 1am. But it is the other odd factors that make this place amazing, such as the phone jukebox option or the crazy cabaret shows. They even do film screenings some days.
Wellington St, West End, London WC2R 0HS
9) Covent Garden Social Club
Sure, the red leather sofas look a little cheesy, but that's what makes this bar amazing. Found underground (yep, another underground option), you can expect plenty of live music, while the theme is a mix of Prohibition New York and the old school British gentleman's clubs.
6-7 Great Newport St, Covent Garden, London WC2H 7JB
10) Mr Fogg's Tavern
One of the only pubs on this list, Mr Fogg's Tavern has a more traditional appearance, appearing like an old English pub you'd expect in the countryside back a couple of hundred years ago. To match the theme, there are also multiple British culinary options, with a great roast on Sunday's.
58 St Martin's Ln, Covent Garden, London WC2N 4EA