I used to love cycling as a teenager, but it disappeared from my life as I grew up and it took lockdown for me to fall back in love with biking. But now I'm well and truly addicted, so my first mission was to find where to cycle, as a number of areas in Brighton are pretty hilly (understatement of the century). I've therefore included all of the best options available to you in Brighton.
Brighton To Saltdean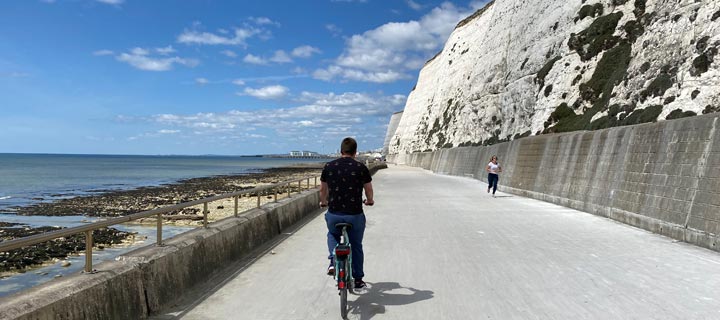 Right along the seafront are cycling lanes that stretch all the way to the Marina. You then take the path along the coastline, against the white cliffs. This route is just for cyclists and pedestrians, meaning no worries around cars potentially bumping into you.
You will eventually make it to Rottingdean, where you have the opportunity to take your bike up the steep hill and explore this beautiful town where my grandad spent many years, however it is pretty hilly.
If you decide to carry on, you only have around 4 more minutes of biking before you reach the ending point in Saltdean. Again, you can take the bike up the steep hill in Saltdean, but it's uphill in all directions, so most people simply turn around at this point.
Brighton To Hove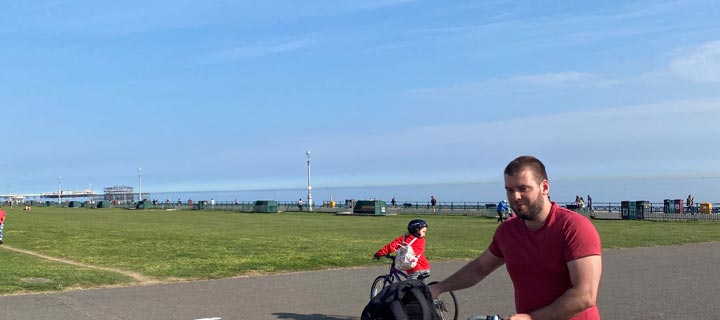 The route from Brighton to Hove is again a complete cycling lane away from the roads, taking you across Hove Lawns, a popular spot to stop for a picnic.
Seeing the beach and the sea is one of the biggest appeals to taking this route, albeit it is a bit busier than the Saltdean route and you do have to be careful of pedestrians trying to cross the road and passing through the bike lane.
Brighton To Worthing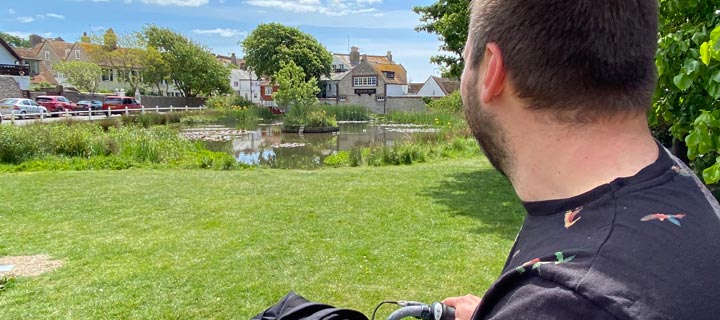 This is quite a hefty journey, so make sure to pack plenty of water. The good news, if you decide you don't have the energy to go all the way back, you can just jump on a train which will take you the whole way back to Brighton station, or there are bus routes along the seafront.
The bike ride to Worthing unfortunately does involve a large portion of road biking, after the lanes end in Hove. The route takes you through Shoreham, which can be a nice spot to take a quick break, before crossing the bridge.
I'll be honest, this isn't the most pretty route you will find, going past a lot of factories and abandoned buildings, but it is a flat route, meaning it won't kill you off.
Brighton To Bramber Castle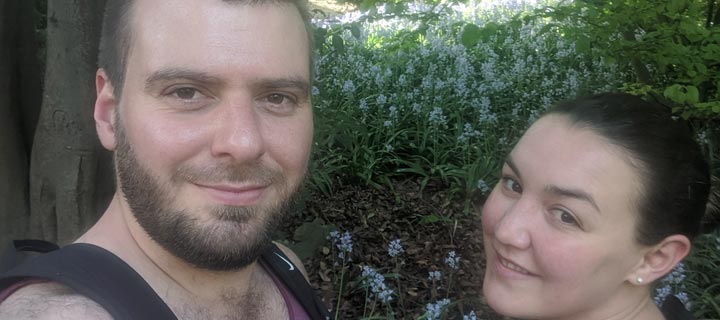 As highlighted on the journey above, you head along the roads to Shoreham. However, once you get here, you take a right along Broad Reach, following the river up.
The River Adur does make for some incredibly scenic views, however if you're expecting a full castle at the end you might be disappointed to hear all that is left is a bit of the wall. It does have a National Trust area alongside it, so plenty of wildlife and great views to look out on.
Brighton To Preston Park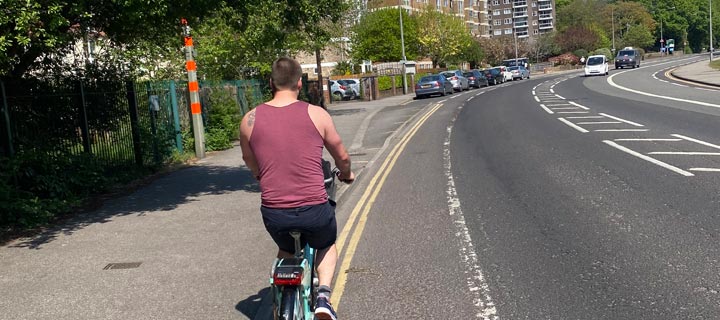 To get to Preston Park, one of the biggest parks around central Brighton, you have to head North along London Road, then carrying on along Preston Road.
The best part about cycling to Preston Park is taking a break in the Rockery directly opposite, which has a pond filled with fish, as well as various plants and flowers.
If you feel like you haven't gone far enough (often how I feel once I get there), you can carry on along the road, entering Patcham, up until the road meets the motorway.
Brighton To Stanmer Park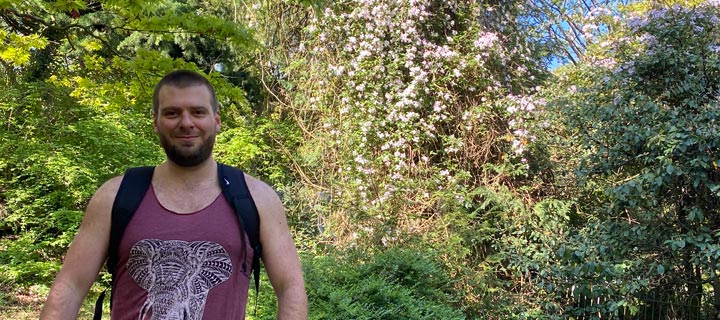 Admittedly, you have your choice of Stanmer park or Hollingdean park, both of which are incredibly expansive, with nature reserve areas you can cycle through.
The route you take is along Lewes Road, taking you all the way from the Pier up to the Falmer area. The roads might contain fast moving vehicles, but there is a bike lane the whole way up. The only exception and frustrating part of your journey is when you're near Sainsbury's, midway there, as you follow the bizarre road system.
It tends to be much quicker on the way back, being more downhill, so you don't have to worry if you've tired yourself out a bit.#
Make sure to have a read through of my local based content, including the best Brighton birthday party ideas and where to watch football in Brighton.