Over the next month I will be focusing on a few locations a bit closer to home for now, starting off with Cornwall, the surfing centre of England and a holiday location for my childhood years. Cornwall is very easy to get to from London, however the train fairs can be a bit pricy, so it is worth booking online well in advance to ensure you get a good deal. There will constantly be new attractions and events occuring, so if you think I have missed anything out, don't hesitate to send me an email at tom@spaghettitraveller.com or post a comment at the bottom of the page. Below is my absolute list of things to do in Cornwall.
1. Grab A Surfboard
As you can tell from the opening paragraph, I couldn't write a guide of Cornwall without including surfing as one of the greatest acitivities to try. Whether you are the ultimate expert of a new beginner wanting to hit the waves, you can feel completely at home on the beaches of Cornwall. There are a large amount of teaching courses, coated along the beach front. Some of the best waves can come between St Ives and Polzeath, however a quick reminder should be raised about how busy it will get during school holidays. I would recommend visiting just after the summer holidays have finished, when the water is still a bit warmer but the kids are back at school.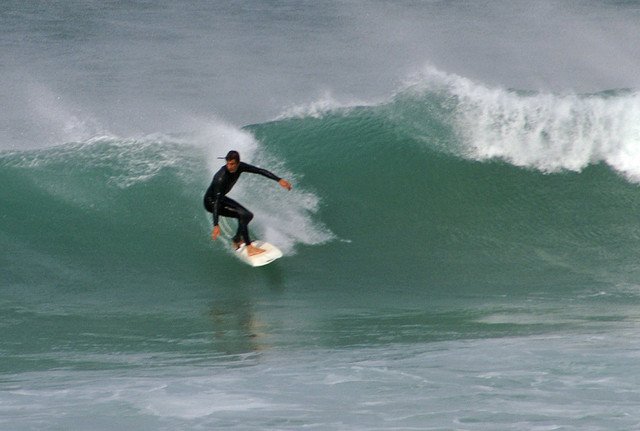 2. Have An Ice Cream
I will work my socks off to remember the name of the place in Cornwall, but I have very fond memories of my family heading there when I was about 16, mainly to try the award winning ice cream, which had just beaten all the world famous Italian ice cream parlours as the greatest ice cream spot in Europe. Ok…drum roll please…it was clotted cream flavoured ice cream, with clotted cream on top, plus honey comb pieces inside. No words could express how tasty this dessert was.

3. The Eden Project
Who didn't see this coming? Illustrating the natural beauty of plants collected from all over the world, these artificial biomes are now a very recognisable feature on every tourist leaflet for this part of England. Visiting the Eden Project is a unique experience which will allow you to feel like you have explored the world over, without leaving England. Expect temperatures inside to be around 28 degrees, so make sure you bring the appropriate clothing, as you will feel pretty toasty. Unless of course you are from somewhere a lot warmer than England, then in which case ignore me, we aren't used to the sun! Random Fact: Bring some sun tan lotion as the light rays that go through the biomic globes will allow UV light through, meaning you might get a bit red on the back of your neck if you don't top up.

4. Looey Bay Monkey Sanctuary
This is one you might not have expected to see. Here is a home to mistreated South American monkeys, open for over 50 years now. You can admire these beautiful animals from close up, or even potentially get the chance to feed them and help them to recover and rehabilitate.

5. Cross The Sea To St Michael's Mount
I remember doing this when I was younger and thinking this was the coolest thing in the world, so it might interest children as well as adults, as you can really express the adventure and excitement about walking along a seaway which will fill up with water within a few hours. You can add a bit of excitement by telling them it is a mission to make it across to the great castle to free the princess, or whatever, I'm starting to mumble, my apologies. Once the water rises, you can take a boat back. The castle is great to walk around, while the tropical looking gardens are really nice as well.

6. Carnglaze Slate Caverns
Going on a Carnglaze tour of the mining caverns is good fun for people of all ages, which you will find near St Neot, Liskeard. The temperature can get a bit cold, so make sure you pack a coat, even if its warm above the caverns. I would recommend packing a picnic and take this as a day event, with time in the evening to relax and look back at all your great photos.

7. The Lost Gardens of Heligan
This botanical garden can be found near Mevagissey and has a real magical feel about it. Look over the beautiful flowers with dragonflies flying past you and butterflies resting on your knee as you tuck into a sandwich. I'm big on relaxing in parks and this is a really nice one when you want to mix it up from the beach a bit.