The bright lights, the early pints and the roars of 'Rooney' could only mean one thing; We're off to Wembley! I received a call from Lee offering me a free ticket in the press section to see England vs Brazil, 'I mean what else could I do, I said I'll see what I can do' (Pulp).
After quickly swallowing more food than should be humanly possible, we arrived on scene for the big game, ushered into our comfy seats  where we were surrounded by celebrities. The entertainment provided for the special seats was bizarre and intriguing, making you understand why they all come out late to their seats at half time. Sitting next to me and Lee was Sandro from the Tottenham team, while after the match we bumped into the guy from Love Actually!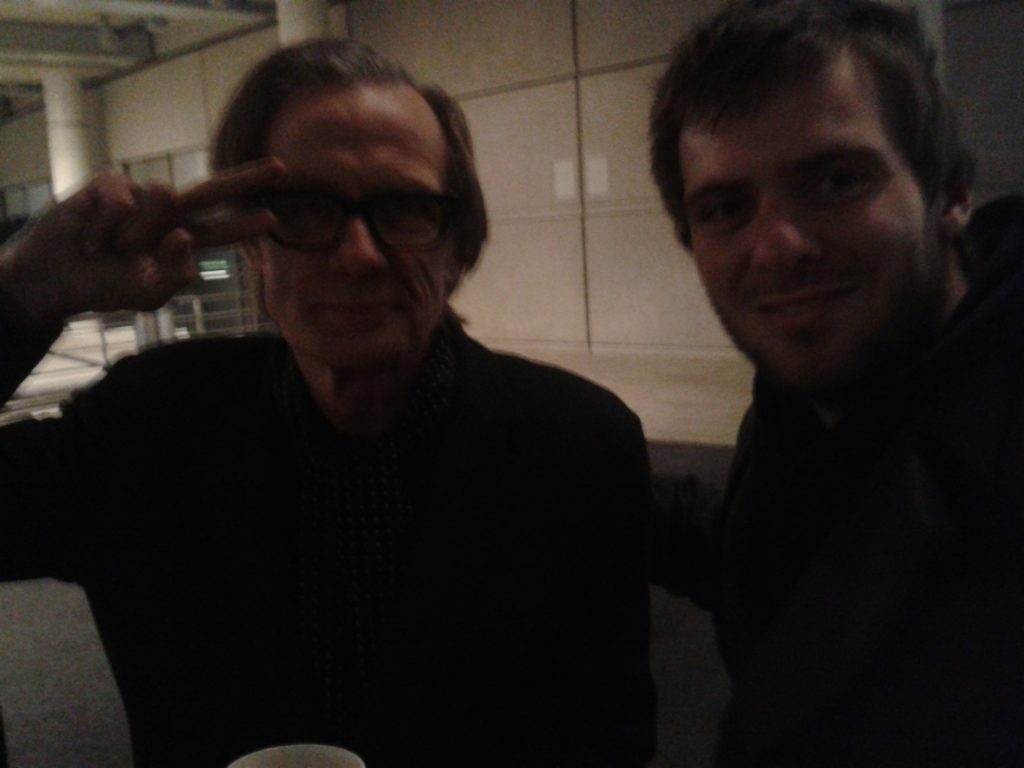 It did become notable that if someone near us wasn't a celebrity, they were someone from Brazil, meaning celebrating every England touch became a much quieter affair than I'm used to. Saying that, the Brazilians really know how to get in the party mood, really making a carnival atmosphere.
Hats off to Ashley Cole for reaching 100 caps for England, a significant milestone, placing him alongside legends such as Gordon Banks, Bobby Moore and David Beckham. I know he has been followed by the boo-boys for his last 99 caps, however even just for today it would be nice to see him cut a break.
I've always loved reading the player ratings after a match, so I thought I would add my own thoughts on how everyone played:
Player ratings:
Joe Hart: Stopped Ronaldinho from scoring from the penalty spot and then saved the follow up, looked confident in goal. 7
Ashley Cole: decent performance however picked up a small injury and subbed off at half time. Not a great amount of opportunities to prove himself. 6
Gary Cahill: Looked shaky at times in defence, but strong in attack. Cahill was responsible for the Brazil goal, however his attitude to immediately try to make amends was impressive. Definitely missing John Terry from the England squad. 5
Chris Smalling: Was definitely a surprise starter, over the likes of Lescott and Jagielka, but maybe a chance to prove himself in a friendly. Was generally solid, although performed a very poor backpass which Fred almost converted. 6
Glen Johnson: Didn't quite perform as well as he has done for Liverpool this season, however definitely the best along the back. Made some great runs down the wing and knocked in a few dangerous crosses. 7
Steven Gerrard: First time two centurions played on the pitch, alongside his team mate Ashley Cole, Gerrard had a decent game, showing great maturity till the final whistle. The usual dangerous balls were sent forward throughout the game. 7
Jack Wilshire: Official Man Of The Match, Wilshire is started to deserve all his plaudits. Most exciting was his partnership with Gerrard, which worked phenomenally. 9
Theo Walcott: My runner up for Man Of The Match, Theo was dangerous every time he got the ball. Took a knock at one point, which had everyone nervous at the thought of Milner coming on, but battled through. Involved in both goals and absolutely tormented Adriano. 8
Tom Cleverley: Performed well, but the most quiet out of the England midfield. Still a long way off the finished article, he made a great tackle to save the day against Neymar. 7
Wayne Rooney: Another game, another goal. 33 goals in and he is only 17 away from becoming our top scorer ever, with Bobby Charlton leading on 49. Consistently brought his team mates into the game with some sublime balls and held the ball up really well. 8
Welbeck: disappointing performance, but maybe not so surprising as he has been in and out of the Man UTD team. His work rate was commendable, however he lost possession a number of time. Offered some needed defensive support at times. 6
Lampard came on in the second half and scored a goal that Brazil would be proud of. It might also be the instigator for Chelsea to finally offer Lampard a new contract, as he has scored 8 times for Chelsea in the past 13 games.
The only downside you can offer is the hour walk it takes to get from the stadium to the station due to the 87,000 crowd leaving the match. I arrived at London Bridge for my train back to Brighton set to leave in 1 minute, as I performed a dive much like the scenes from the Matrix to land on my train. One thing that wasn't explained to me before is how awkward the silence is once you have just done a forward dive to jump on a train, just to casually sneak a seat and open your book. Altogether I could say that was a legendary evening, all thanks to Lee.
Let me know your player ratings in the comment box below!
Of course, you can get a great view of the Wembley stadium from many of the best views in London therefore I'd recommend having a look through my list to get a great snap. 
If you're looking for somewhere to stay before a game, there might be closer spots, but my heart goes out to the Hotel Du Vin in Wimbledon. This was a hotel of extreme luxury, we felt shell shocked when we got to our swanky room.