London is such a modern and cosmopolitan city, with such iconic views on almost every street. Unlike cities like Paris, where it is more straight forward where to get the best view, it can sometimes seem daunting trying to pick the right spot in London, with so many famous buildings and landmarks scattered around the city and along the Thames. I have therefore listed some of the best views for you to consider.
1) The Walkie Talkie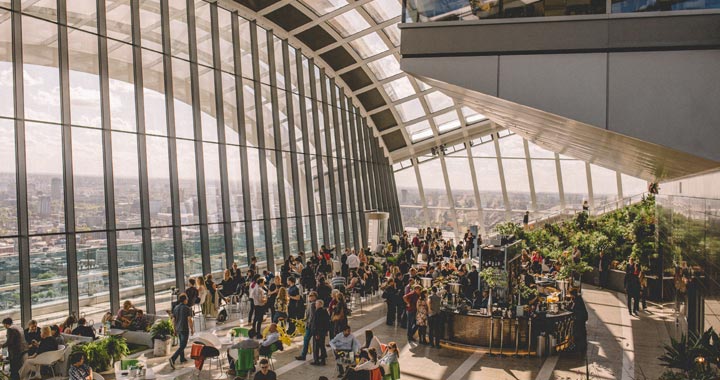 If you were to go onto Drinkspal, you would probably find this listed under the Sky Gardens, as it has an amazing view from the top of the skyscraper open to the public. This is also a good spot if you fancy a drink, but be aware the prices will leave you a bit short on change. The views are phenomenal, while they also have a great garden at the top, which was a nice surprise (I guess it shouldn't be considering the name).
2) The Shard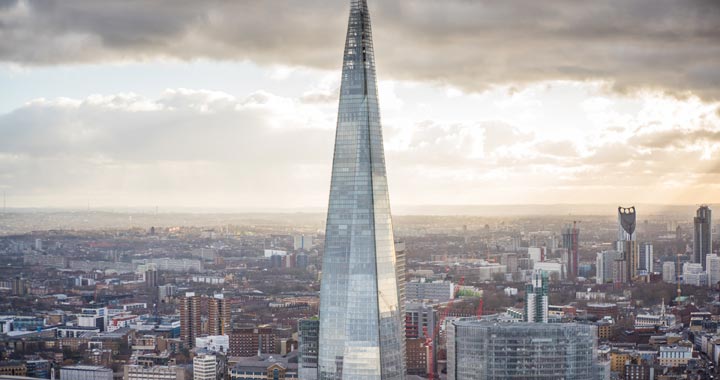 When I went to do abseiling in London, I was merely told it was at the Guy's hospital. When I walked out of the London Bridge station and looked up, mistakenly staring at the Shard, my knees gave way on me as I realised I had made the biggest mistake ever. Thankfully I can say I never abseiled down this giant, modern building. This 95 story skyscraper has some spectacular views, however if you want to go up for free then you are limited to the 32nd floor. At last time of checking, it was £25 to go to the 72nd floor.
3) One Tree Hill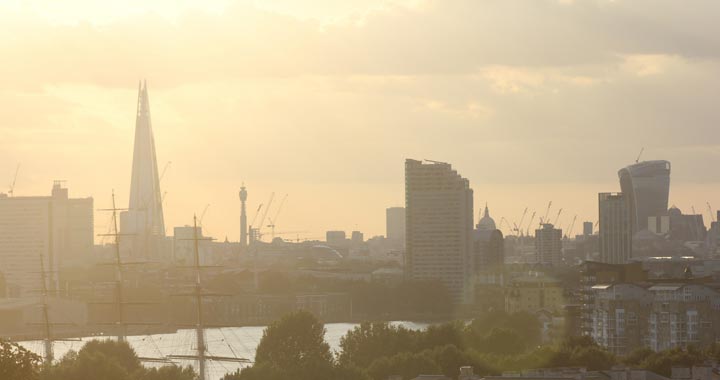 Almost all of the places on this list are at the top of a giant skyscraper, however if you are on the skyscraper, it means you can't see the building itself. Sometimes it is better to go a bit further away for a proper view. Enter One Tree Hill (no relation to the TV show, I don't think). Located between Brockley (no relation to broccoli) and Forest Hill and you can get great views of London with trees surrounding the view, making a more natural appearance to the city for any photos you snap.
4) The London Eye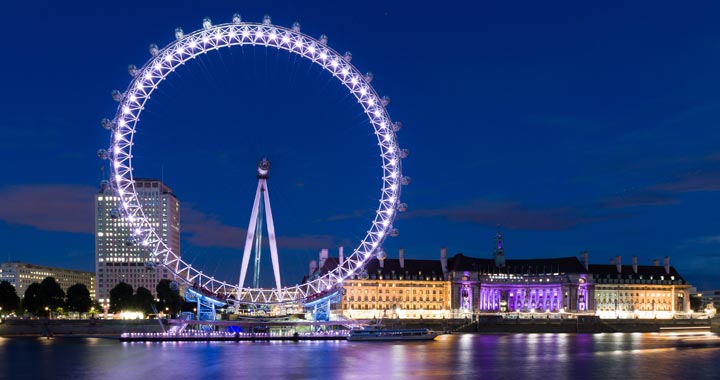 It takes around 20-30 minutes to fully rotate around, therefore this isn't exactly the most thrilling of rides, but the views of the smoky city are breath taking. This one does involve coughing up a bit of money, but the prices aren't extortionate. You also get to see from multiple angles with a 360 view, as well as different angles as it moves around.
5) Greenwich Park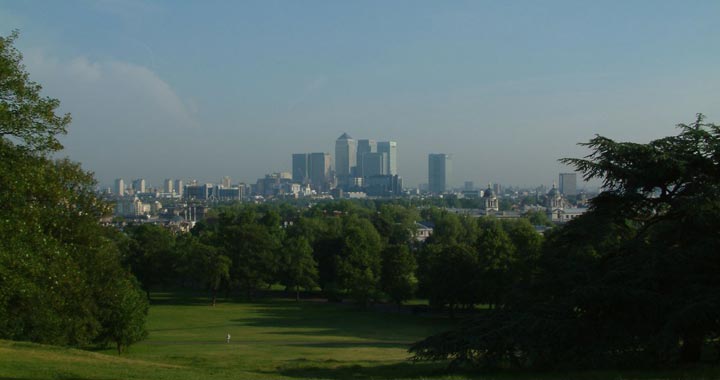 OK, here is another park, but they do quite often offer an improved view without buildings in the way and a big clear expanse of space. You will have to climb the hilltop in Greenwich park for the best views, as well as catching the Queen's house and National Maritime Museum. Plus, being steps away from the home of Greenwich Mean Time means you can tick off a few tourist attractions in one.
6) St Paul's Cathedral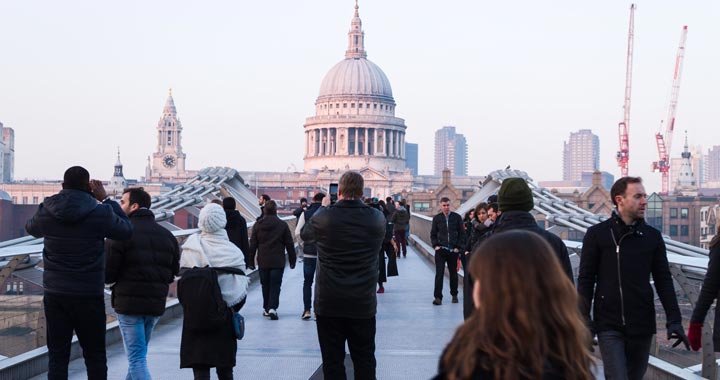 You may be told as you go around that you're not allowed to take photos, but there is an exception when you are at the top of the Cathedral, with beautiful views of London. Don't be put off by the large staircase, approximately 528 stairs to climb, it will be worth it!
7) Bokan
What beats a great view of a city while on holiday? Oh that's it, having bottomless brunch and getting way beyond tipsy! It might be the start of the end of your day, but it is an extra exciting way to spend a day in London. You will also benefit from 360 angles as you circle the building's roof terrace.
8) The Monument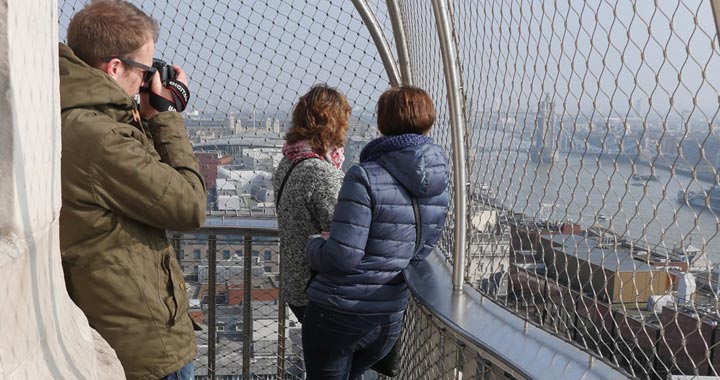 This is an amazing landmark that you should see anyway. I don't know if that helps with dealing with the concept of climbing 311 steps, but it certainly isn't an easy one for kids. You will also benefit from a view some of the others don't have, of Tower Bridge.
9) City Social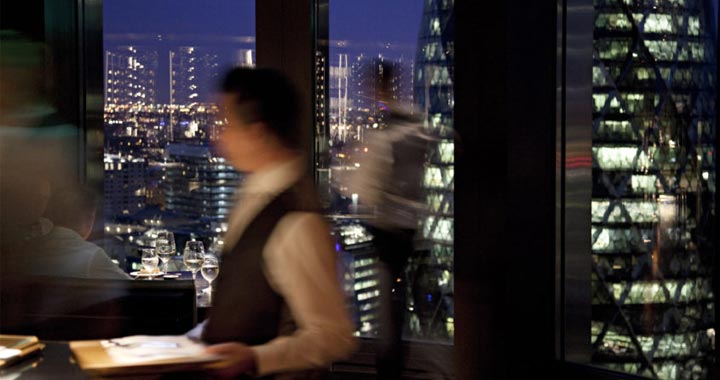 This one isn't quite as high, but it's a restaurant, making it a slightly different option, as you will see many people propose during a meal while here. It seriously oozes with romance, so a great one for couples, as long as they have some money in the bank. As mentioned, the height isn't quite as steep as some, as it is based on the 24th floor of Tower 42.
10) Duck & Waffle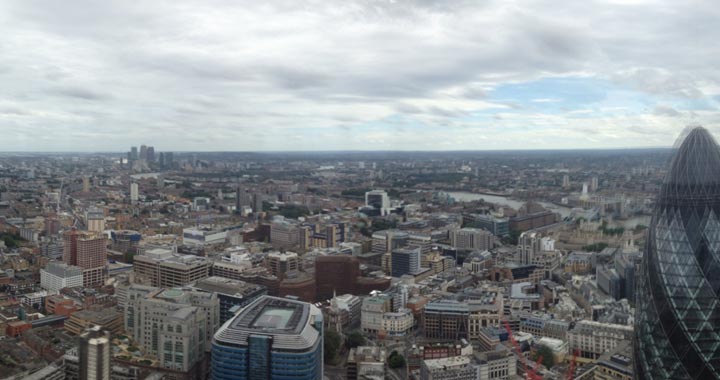 I just mentioned the City Social as a high up restaurant, well the Duck & Waffle is the highest 24/7 restaurant in the entire city. While they do offer some European dishes, this place largely focuses its menu on traditional British dishes. Many people also opt to go here for brunch.
11) Aviary Rooftop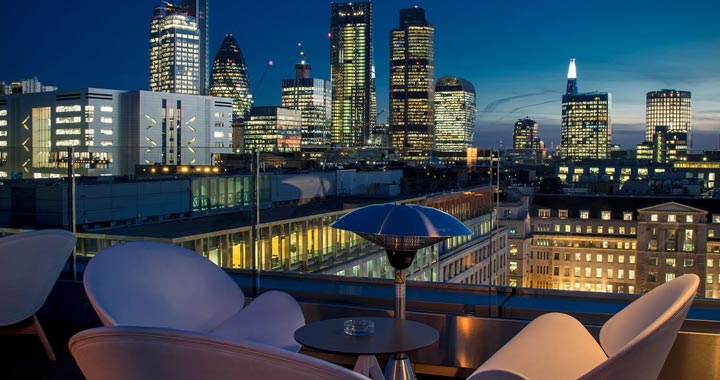 Based in Finsbury Square, the Aviary is a rooftop bar and restaurant which, once again, is famous for its brunch. They use a coal oven cooker and mainly serve modern British cuisine. It's also open till pretty late, making it a good option for sunset. It's based on the 10th floor, therefore we can't say its the best views of the city, but it certainly shouldn't be downplayed how amazing it is up there.
12) The Emirates Airlines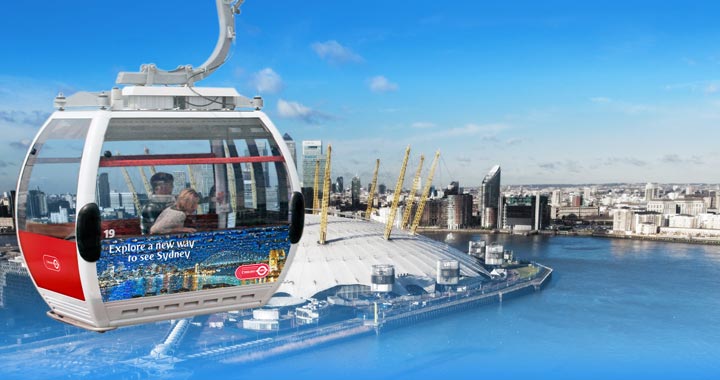 A relatively new one to the collection, the Emirates Airlines is a cable car across the River Thames, offering views of London you've probably never seen. It was first opened in 2012 and lasts 10 minutes, however during rush hours they do actually speed it up, meaning it would only last 5 minutes. It goes from the Greenwich Peninsula to the Royal Victoria Dock.
13) Holiday Inn Kensington
I bet you never expected to see the Holiday Inn make an appearance on this list! Well credit where it is due, the views are amazing here, with Kensington such an upmarket and stunning place itself. I guess an added benefit is not catching the Holiday Inn brand in your photos as you're already there. The views of the London Eye and the Shard are pretty good from here.
14) Primrose Hill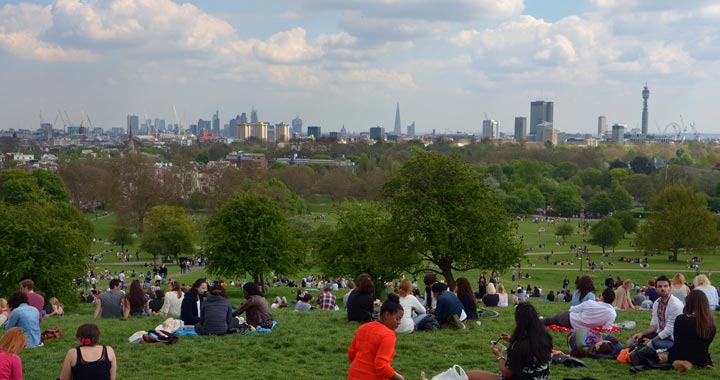 OK, one more park sneaking into the list. But again the views are benefited from no buildings around the area to block the view (albeit the trees slightly get in the way, but what can you expect from a park). This is also another free one for the list.
15) OXO Tower Restaurant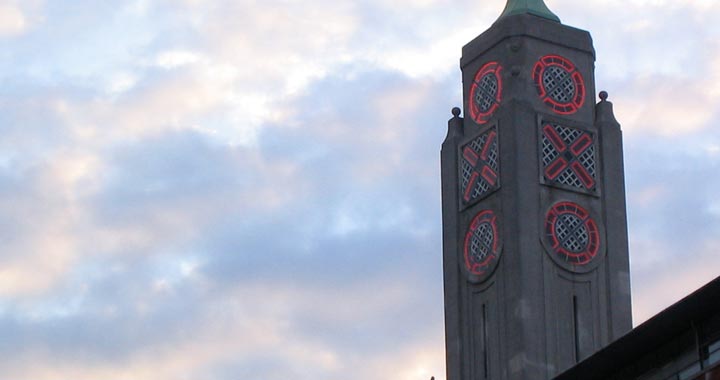 If you go on a boat tour across the Thames, you will hear famous stories of how you were not allowed to have skyline advertising in London, therefore OXO architect Albert Moore created the windows so they appeared like the brand name. Sneaky Sneaky! But anyway, they also have a great restaurant up there, just be wary of the prices.