After San Francisco, it was difficult to think how anything could compare for the rest of the trip. Fortunately, we were instantly stunned by the natural beauty of Yosemite National Park. I haven't always been one for walks in the countryside, in fact I hate walks in the countryside, however this is not like anything I have experienced.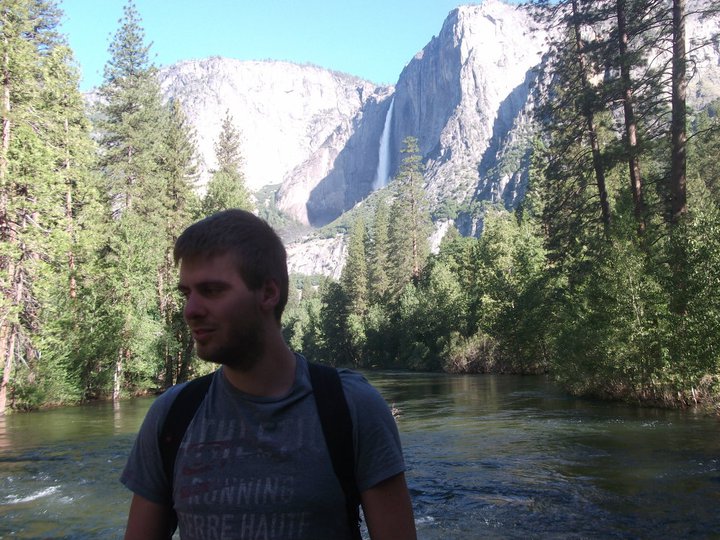 As we drove through the mountainous area, we could see giant waterfalls both to our left and our right, like something out of a postcard from Alaska or Canada. I'm pretty sure this was the first waterfall I had ever witnessed, the temptation to wash my hair underneath it like a Herbal Essence advert was getting stronger by the minute.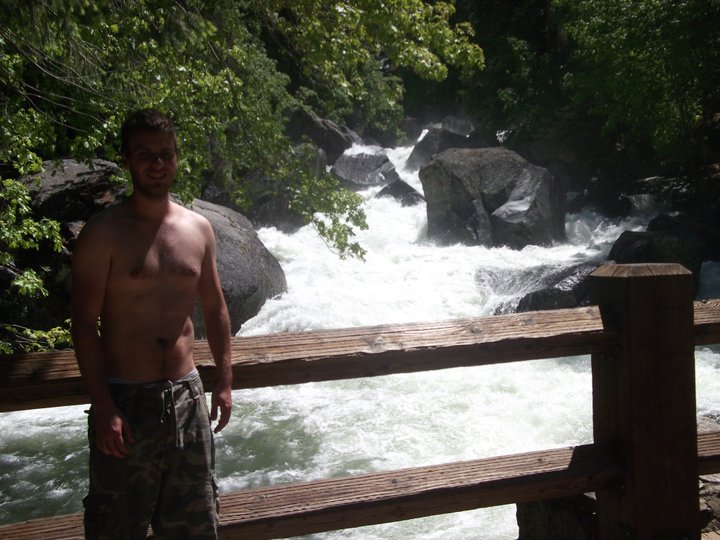 We parked up, filled our bottles with water and began the trek up to the top of Venice waterfall. The climb up took about 1.5 hours and was definitely one of my greatest memories of America. There are steps the whole way up which you follow, so people of all ages can go to the top of Venice falls, however the steps are very slippery as you get higher up, while your vision completely goes as water constantly hits you in the face as you climb directly to the side of the waterfall. I wanted to record the entire trek up, however I didn't have a water camera and I'm pretty sure my budget one would be drowned by the end of the trip.
 
Once you get to the top, the view is indescribable…Well, I will try and describe it, otherwise the blog post seems a bit pointless! I do also have videos of Yosemite on my YouTube channel which are worth watching. I read in the papers that around the time we were there, someone tight roped over the steep drop of the waterfall…that's nothing, I once ate 16 fruit corner's in one go!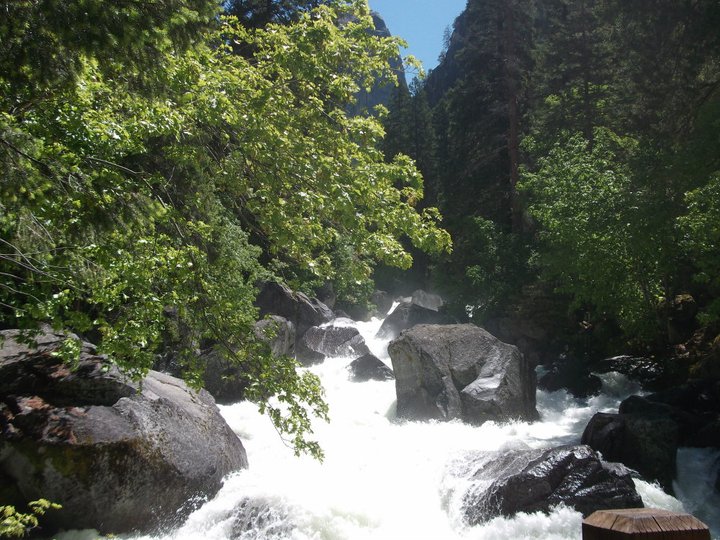 There were also glaciers, which were meant to be mind blowing, however Shaun was determined to see LA for Saturday night, so we began our journey down the hill. The steps seriously are incredibly dangerous as they are soaked by the waterfall and there are no bars stopping you from falling into the powerful water. Before you consider this as a dare, 3 people had already died that year from falling into the water at Venice falls. Trust me, I debated the challenge of riding a kayak down the falls, however I got a strong response from the Americans standing close by, followed by some mumbled, and probably deserved xenophobic slurs.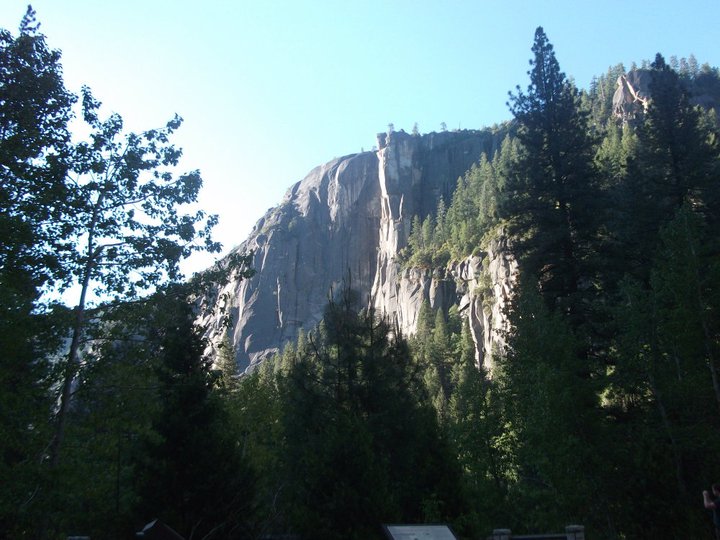 Walking back towards the car, you can see a number of little huts which people had rented, so they could wake up to the most dramatic scenery ever. I was incredibly jealous, like waking up in a safari in Africa or the elephant safari in Thailand, this seemed to be an unbelievable experience for those with excess money.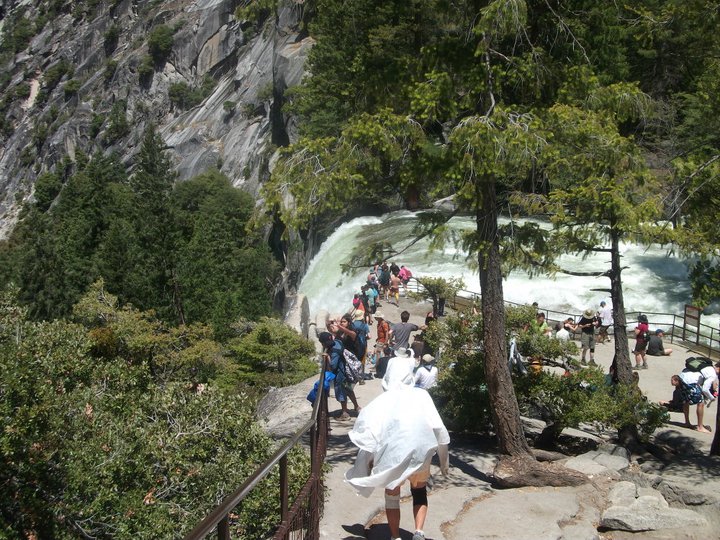 Looking back, I do wish I spent a few days at the Yosemite National Park, truly embracing everything it had to offer, but we were on quite a tight schedule travelling across America. It is by far the greatest national park I have ever been to in my life, through all of my adventures.
If you do get the chance to visit, let me know about your experiences in the comments below or send over your pictures, I will try to hide back my jealousy, I promise!