I can now happily tick off another event off my list of 100 things to do before I die, as I went go-karting in Lancing/Hove (I was a bit lost). We went with Team-sport, on the track with a Monaco style tunnel and some really fun sharp turns (great for overtaking people). We went as a group of 12, which is the maximum capacity on the course at any time, which meant we had some great rivalry.
This is one of those events that I have always meant to get round to completing which can be done close to home, like surfing or paintballing.
The straight stretch is amazing, as you can really pick up some speed and its always tempting to dare yourself and see how fast you can go into the big turn.
My scores were constantly near the bottom, however my final race I went all out and managed to complete a lap in 35 seconds, the second best out of our group. I'd definitely recommend giving go karting a try!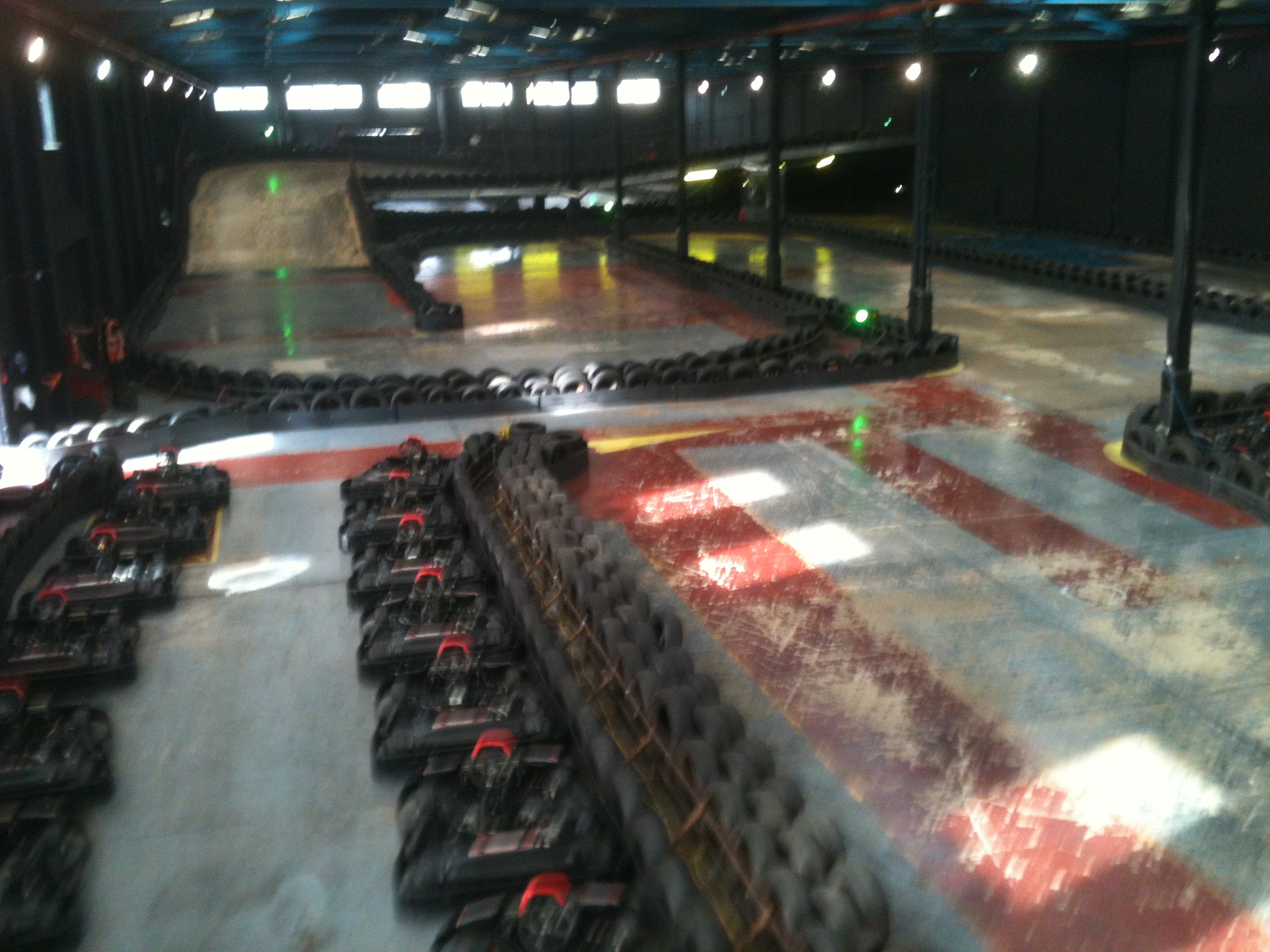 Cost
We went on the Sunday evening where they have an infinite session (which actually means five sessions at 10 minutes a time) and it cost £30. Apparently you can get the tickets £5 cheaper if you like them on Facebook.
My friend Ervin also let me have a go driving his car in the car park, which is the first time, so it was a weekend of achievements for me, woooo!
The ultimate go karting venue is also here in England, the Lydd Kart circuit in Trent, which is 1.2 miles long. This will have to sneak onto my list very soon!
Have a watch of my video below if you want to have an idea of the speeds/course at the venue in Brighton: