With the surname Bourlet, it was only a matter of time before I wrote a post about everything you could do in France. I am sure there are many other activities you could do, however this is a basic French bucket list for anyone heading there. Please let me know in the comments at the bottom if you think I have missed anything out.
Musee Du Louvre
Recognised as the most visited museum in the world, the Louvre museum is the hub of France's artistic tradition, found in the centre of Paris. The Louvre museum is probably most well known for holding the Mona Lisa, however it also holds masterpieces such as the Venus De Milo and the Wedding Feast at Cana.
Cathedrale Notre-Dame De Reims
One of my favourite films growing up was the Hunchback of Notre-Dame, therefore this beautiful Cathedral always intrigued me. The magnificent architecture is profound, while I would definitely recommend sipping on a coffee in a local cafe overlooking the Cathedral.
Bobsleigh in La Plagna
Built specifically for the Albertville Winter Olympics, the bobsleigh run in La Plagna is now regularly visited by adrenaline junkies and holiday goers. The mono-bob will be going at speeds of around 56mph, so prepare to scream your lungs off! If you would prefer a French specialist to drive your bobsleigh, you can take a Taxi bob, where they will take you up to 62mph.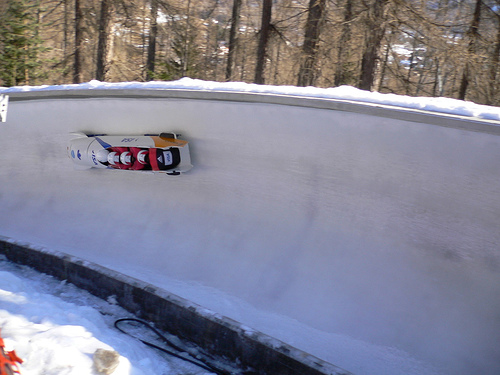 Eiffel Tower
A contender for the modern seven wonders of the world, the Eiffel Tower is one of the most globally recognised landmarks. You can take a lift up, however if you want to save some money and don't fancy waiting in queues for an hour, you can run up the stairs to a decent height, where there is a section with a glass bottom. My dare is for you to lie on it face down!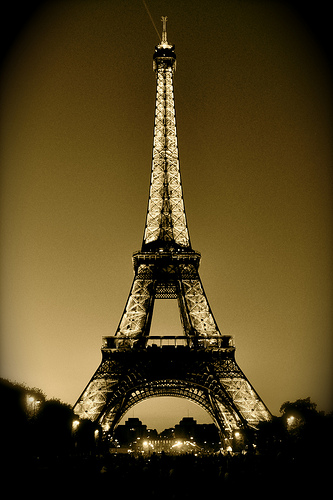 Versailles Palace
Built in the 17th century by Louis XIV, the Palace of Versailles is a strikingly beautiful building, with the Gardens equally as picturesque as the building itself. The palace of Versailles was sealed up after the French revolution, as it was the royal court beforehand.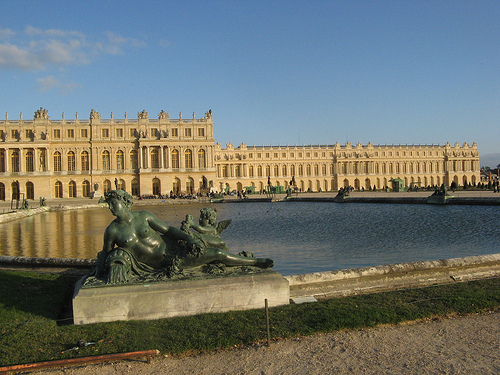 Tour De France
If you don't think your cycling skills and pure stamina are up for the gruelling task of a Tour De France, then find yourself a good watching point as you cheer on the cyclists as they burst down the hills at astonishing speeds. If you do enjoy riding a bike but aren't quite ready for a tournament, cycling along the Nantes-Brest canal should tickle your fancy, or across the beautiful hills of Dordogne.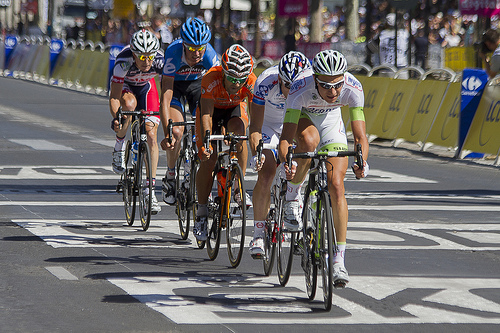 Play some golf
Europe is coated in exceptional golf courses, with the best appearing in Spain, however France has some courses which could battle against the best. One that comes to mind is France's oldest golf course, in Pau in the Midi-Pyrenees in 1856.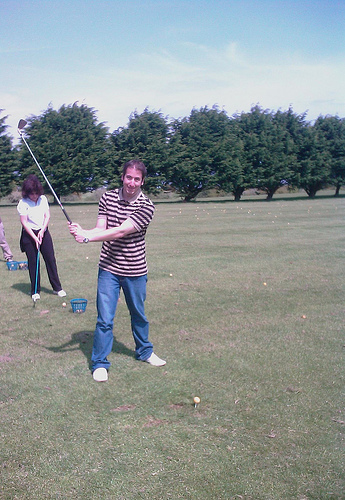 Visit the D-Day landing
The basis of our history lessons when at school, the beaches of Normandy have quite a tale, where the British battled against the German forces during WWII. The graveyards are also close by if you wish to see them.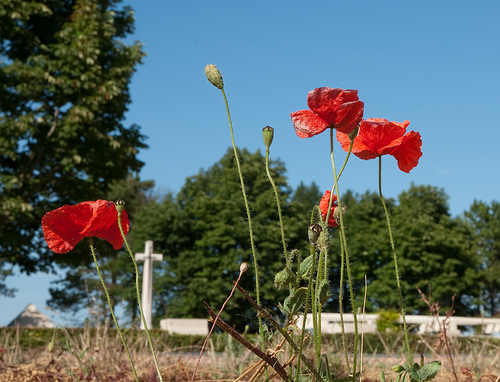 Route Du Champagne
The best part about champagne tasting compared to wine tasting is that you are meant to swallow rather than spit. Therefore, it is recommendable that you arrange either for a pre-arranged coach journey, or for a designated driver to escort you on your journey between Reims and Epernay. Don't worry about finding champagne houses, they will be in large supply all along this route, so get ready for a holiday you won't remember!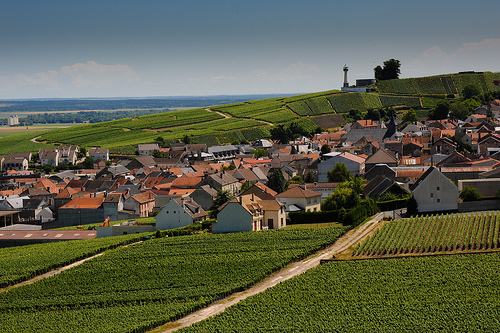 Skiing and Snowboarding
There are many great places to ski and snowboard, as well as other winter sports, in France. One which always stands out for its excellence is Chamonix, with some great views of Mont Blanc Massif. The French Alps are perfect for skiing, with some examples being Meribel, Val-d'Isere and L'Alpe d'Huez. I would choose the one based on your level of experience as they all differ dramatically, meaning you can find yourself alongside people with equal levels of confidence.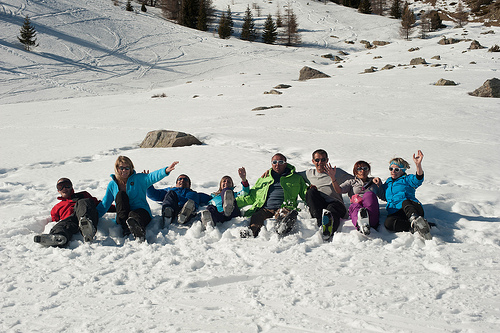 Eat Crepes
As a food lover, my mind naturally switched to food while writing this article, and crepes are the ultimate sweet snack to fill your tummy. My favourite is with cream and cherry compote, but there are an incredibly wide selection and you should be able to find crepes in almost all cafes and restaurants in France.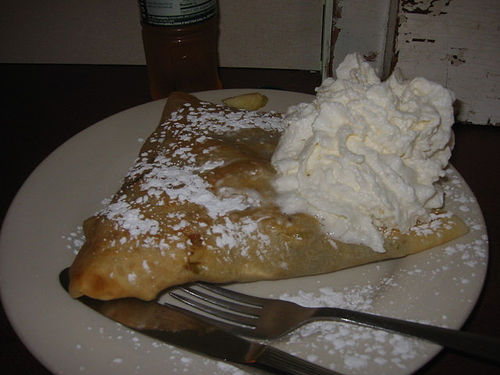 Le Val De Loire – Loire Valley
For architecture lovers, this is the pinnacle, equalling many of France's unbelievable architecture. One great way to really experience Loire is by bike, while making a few pit-stops for sparkling wine, of course.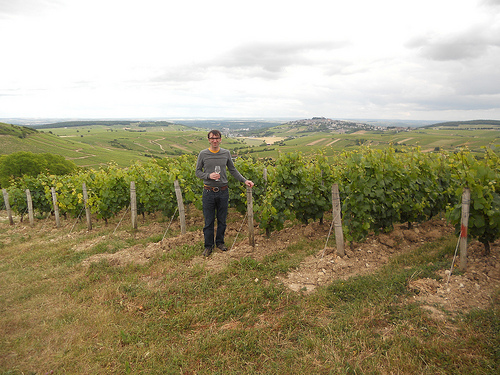 Cathedrale De Chartres
Built in 1145, the gothic cathedral used to hold what was believed to be the Virgin Mary's cloth that she wore when giving birth to Christ. The cathedral was actually destroyed in a fire on 1194, so they built a cathedral, which was the Chartres Cathedral, on the same foundations, made out of limestone.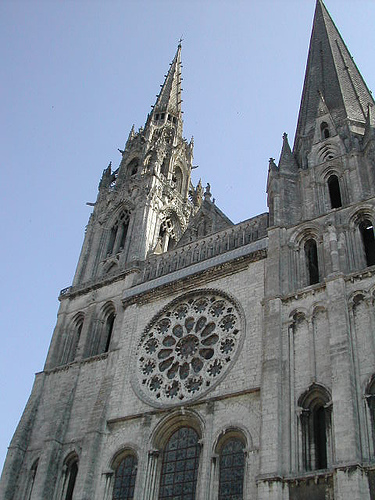 Watch the wild horses gallop
In South West France there are a number of wild horses which live freely on the land, as they often run through the wetland, which makes for a great image. For any horse lovers, this will be an added bonus if you're in France already.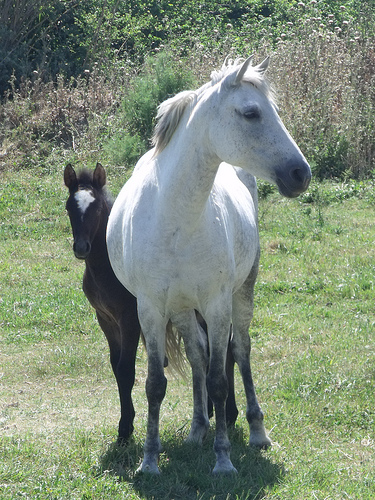 Snails and frogs legs
It might be an old clique, but you have to try the stereotypical or traditional cuisine which the country is recognised for. When you order them, make sure you have them fried with garlic or with a garlic butter. If you don't fancy digging in to a snail, then a coq au vin might be of more interest to you.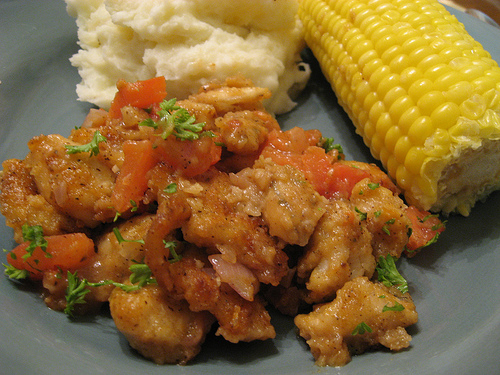 Abbaye Du Mont Saint Michel
Now a UNESCO World Heritage Site, millions of tourists flock here every year to take in the beauty of the Mont Saint Michel. Off the coast of Normandy (meaning you can have a stop off at the D-Day beaches), the Mont Saint Michel was built from granite and was founded in 708 (however it wasn't built till much later).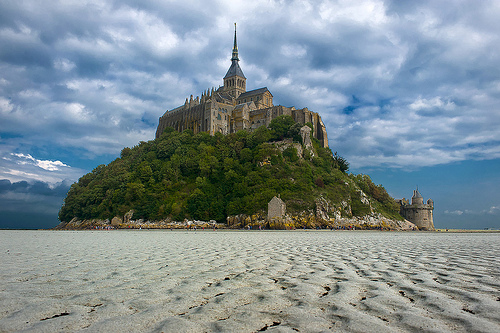 Musee D'Orsay
Located on the left bank of the Seine, the Musee d'Orsay is one of the most loved and cherished museums to be found anywhere in the world. You will find masterpieces made by artists from Van Gogh to Monet. This is truly the home of impressionist period paintings.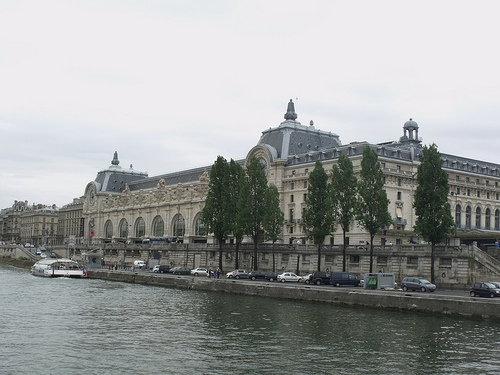 Surf at Biarritz
I recently wrote an article for Directline-Holidays on the best places to surf in Europe, one of which is Biarritz. This area in south west France gets some of the best waves you can find anywhere, with some surfing legends regularly attending the beach through the summer months. Even if you don't plan on entering a surfing competition, relax on the beach and watch the legends do their work.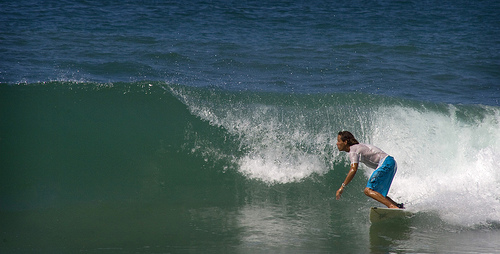 River Seine
The River Seine is now a UNESCO world heritage site, the only one in Paris. I would strongly recommend taking a boat ride along the river seine, if you arrive with good weather.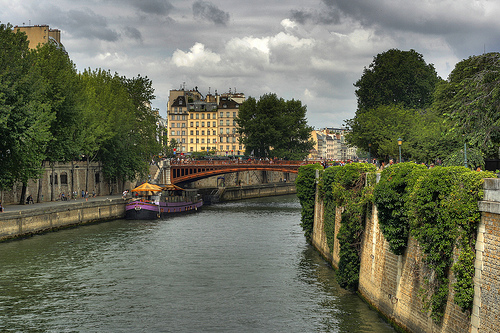 Arc De Triomphe
Commissioned in 1806, celebrating Napoleon I great victory, the Arc De Triomphe has become a image synonymous with France. This will be a quick view, so plan your day so you have something to do before and after the Arc De Triomphe, but the best time is at night when it is lit up.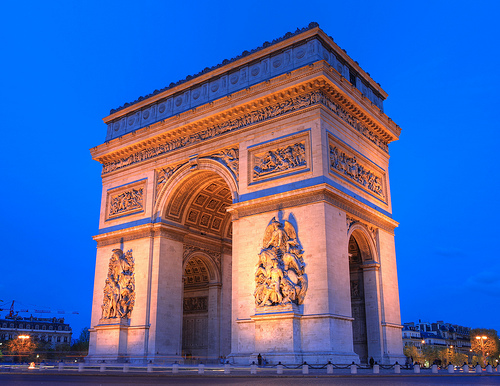 Disneyland Paris
I'm writing this option for families, however personally I found Disneyland to be slightly disappointing. With massive queues and ridiculous prices for food, we didn't actually manage to do much the entire day, however this shouldn't halt your eagerness to visit as I went as a teenager rather than a child, therefore the magic of Disney was already leaving me.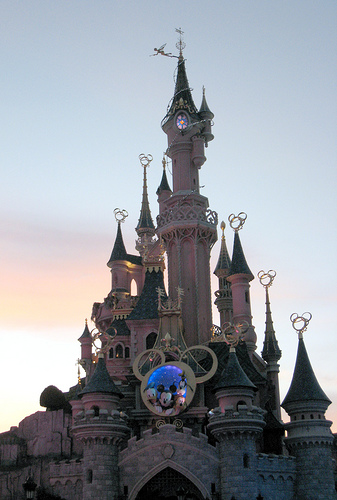 Monet's Garden
In a beautiful village near Giverny, Monet lived in a great building with one of the most stunning gardens. The best time to visit is during spring, however the summer is also great (basically any period of time with good weather, however a lot of people visit in spring as the flowers are blossoming).