If you're planning on visiting Miami, book your accommodation in advance! Once we arrived in Miami, we took the bus from the greyhound station towards South Beach to find ourselves a hostel or a hotel. We went into the library where they printed us off a map with a list of all the hotels locations. This was fruitless however as every single location was either fully booked or was looking for $100 a night. Given the fact we had spent the last 2 months staying in hostels at $10 a night, we felt incredibly reluctant to back down on price, even for one night.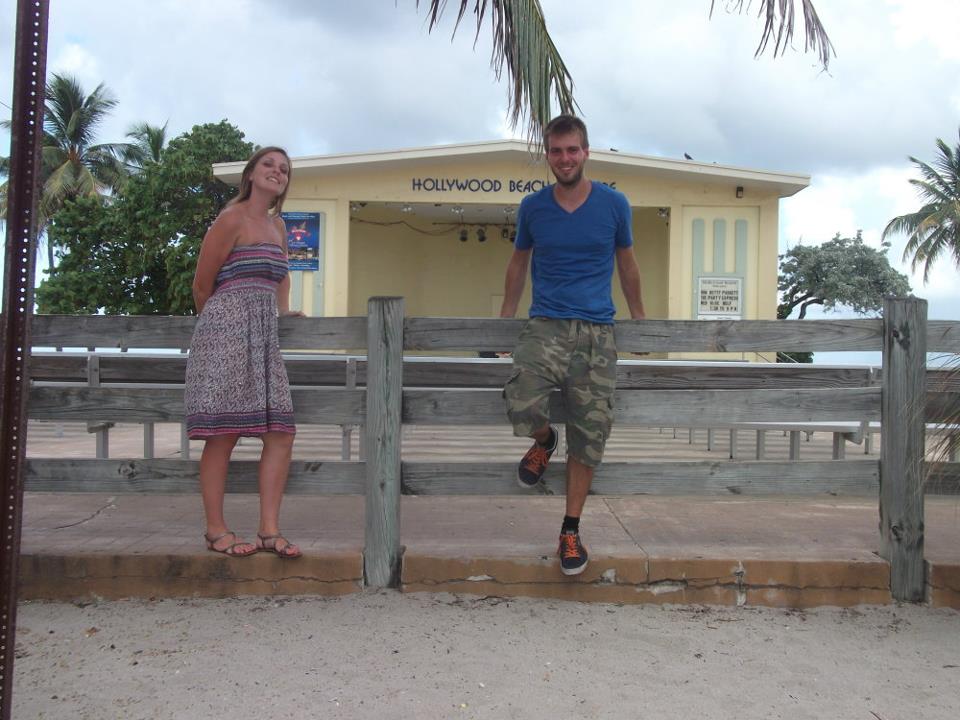 Eventually we found a hotel miles from human life, however we managed to book hostels in the centre of Miami for the rest of the trip. Miami hosts the highest rated hostel in the whole of America, with a massive bar which is filled every evening with wild party goers.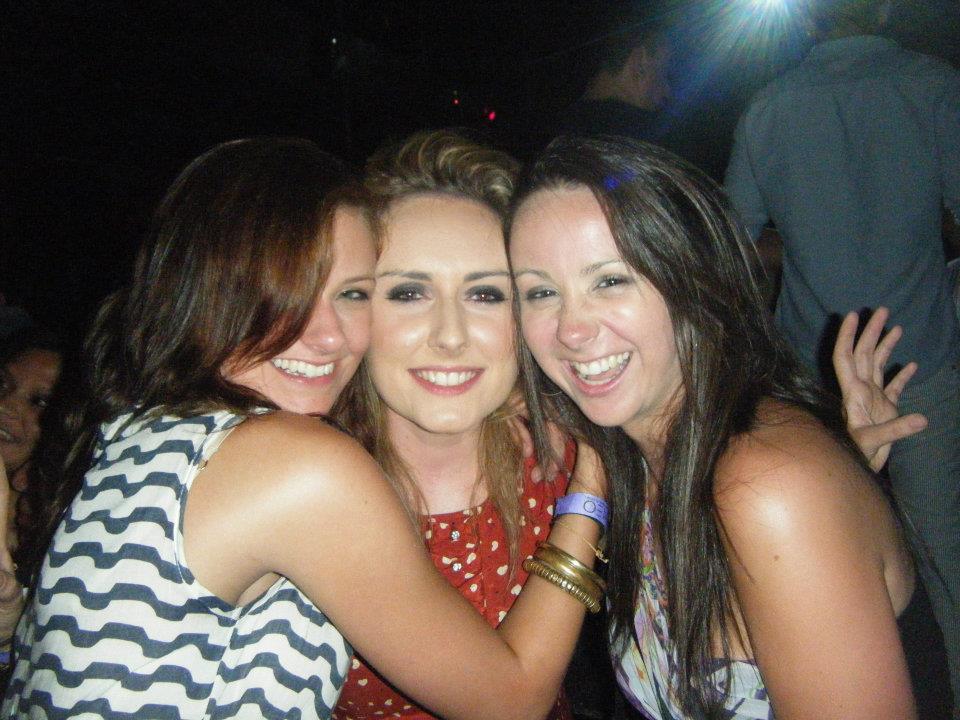 If you don't manage to stay in this hostel, there are a number of other hostels that you will have an amazing time in. We stayed in the jazz hostel and another one more to the West, where there was a legendary group of people, as well as a ping pong table to practice on until the drinking starts.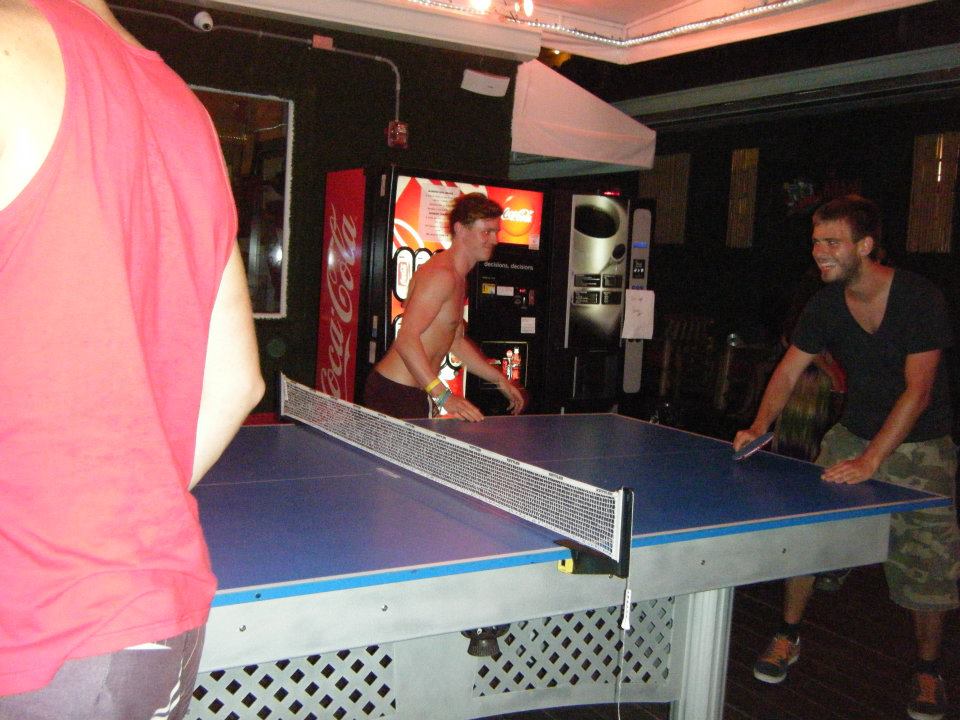 We had some legendary memories, such as one of the guys we made friends with agreeing to chop his afro off while drinking a few too many. We also met up with friends we had made all across the USA as we all arrived in Miami at the same time.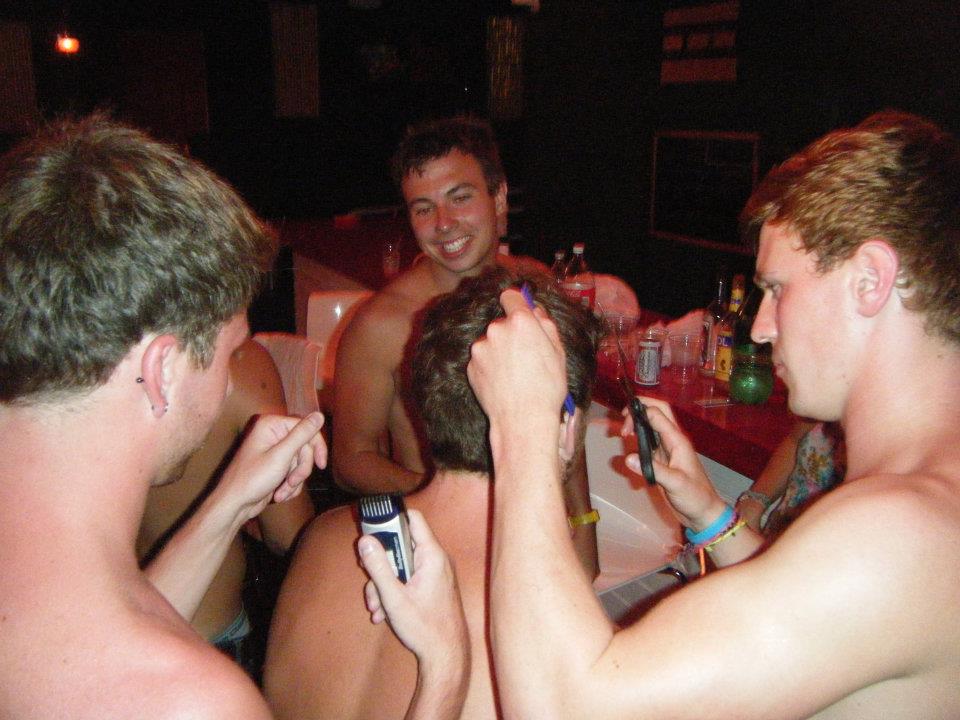 I'm not going to lie to you though, the shots just kept coming in Miami, as I think I reached 14 night in a row going out. Be careful for pickpockets though, as I was pickpocketed twice.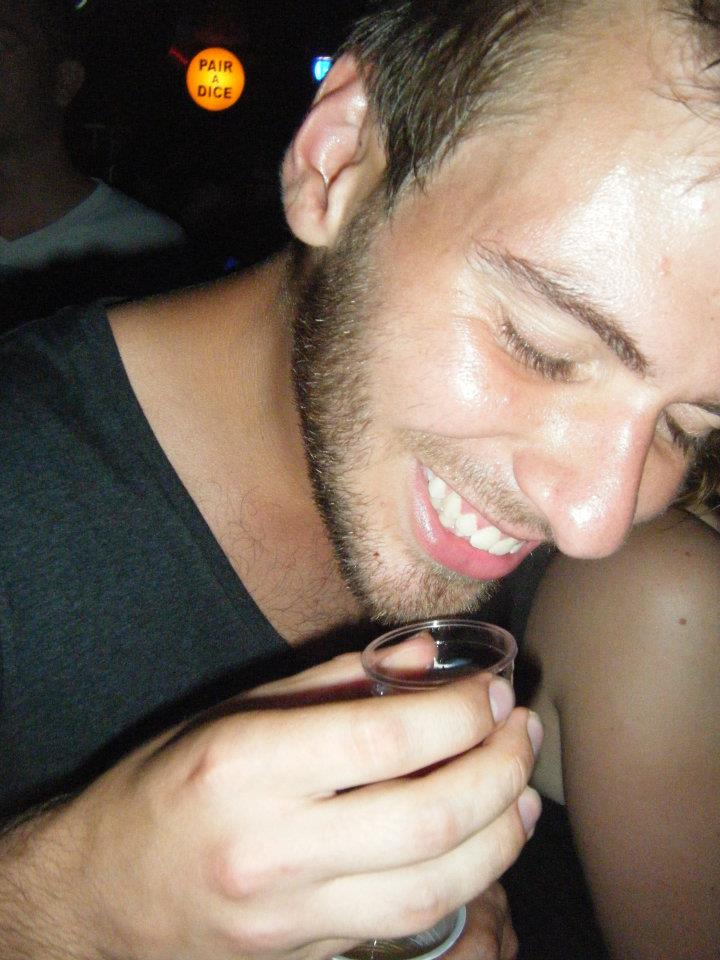 While out, we found this hidden bar down a side alley, which had 3 very friendly German tourists who were playing beer pong and offered us a challenge. This was our first time playing the game, so us and our hostel mates armed ourselves with more drinks than Charlie Sheen's body could handle!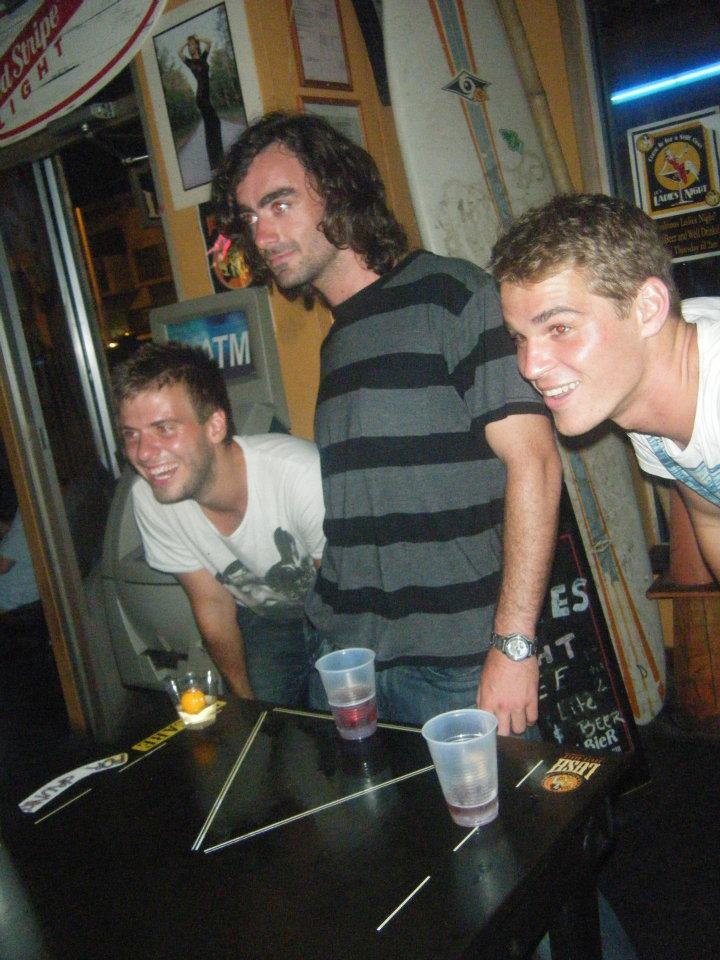 You can also make the walk to see the hotel where the legendary and disturbing scene takes place in Scarface. Miami is renowned for its art deco, as the buildings can look very…arty…I'm sorry, that is my best description.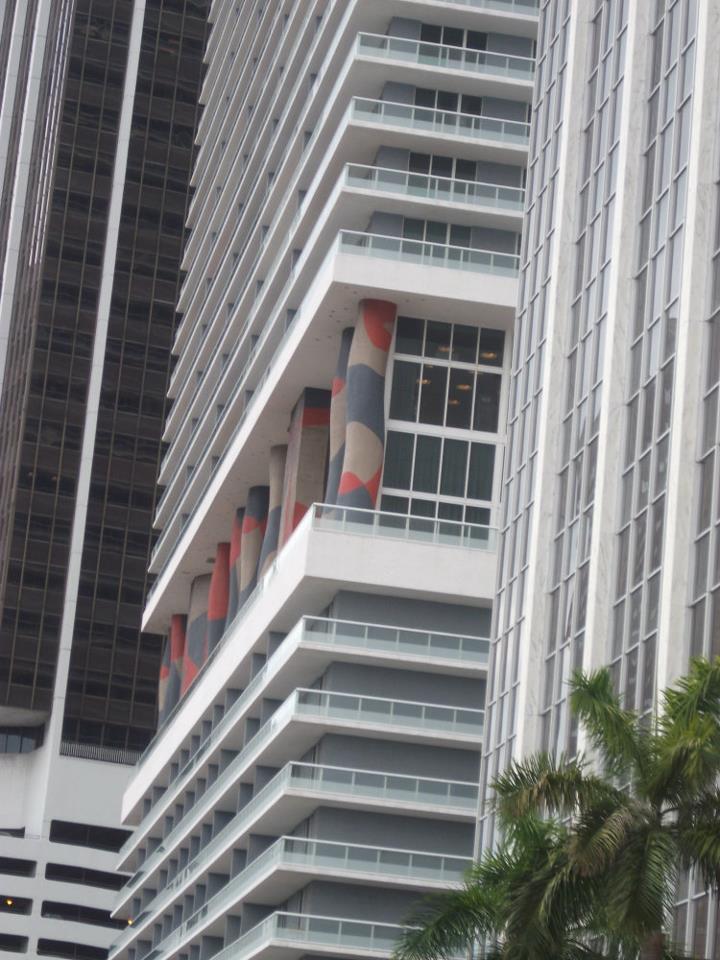 What you can get up to while in Miami will depend on your travelling capabilities (do you have a car?), budget and what you want to do. With an abundance of time, we made a friend who drove us to a shooting range. I never grew up wanting to pop a collar in someone's ass, however shooting a gun was surprisingly empowering. I'm now jealous of my mates Seb and Lee who got to fire a shotgun and a rifle, as my budget was limited to pistols. I used a Glok and one other pistol, while my shooting was actually pretty good, it must be all that practice of duck hunt on the NES (Nintendo).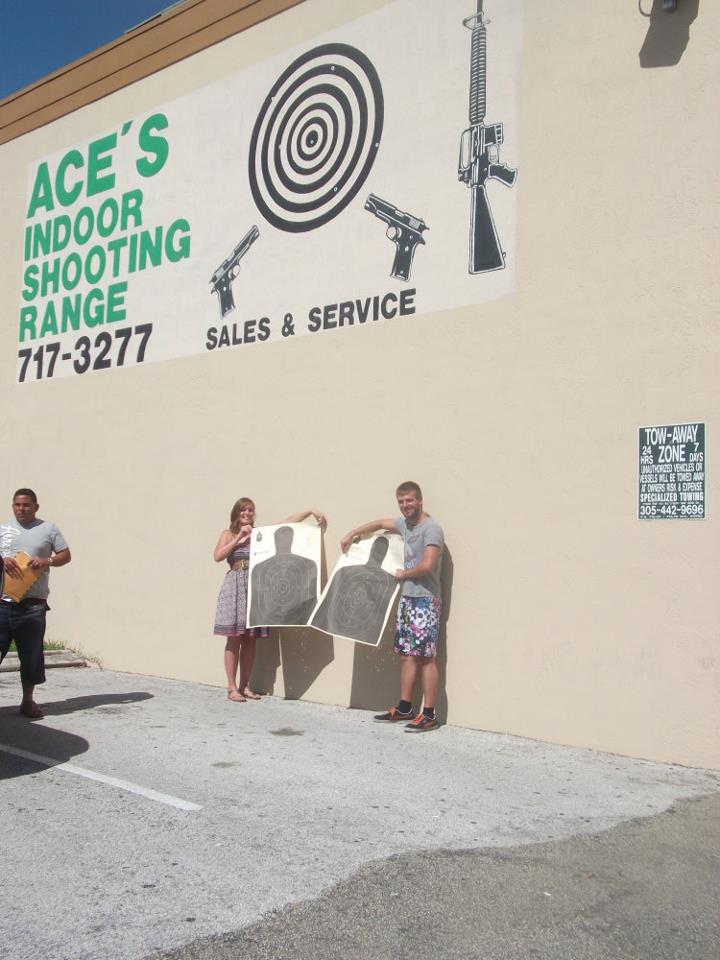 The watersports are brilliant in Miami, even if they are a bit costly, however I would definitely recommend para-sailing. We flew as high as some of the tallest buildings and looked down as we saw a sea turtle swim underneath us. Unfortunately, we were in Miami on the week that all the jellyfish were there, however they are completely harmless as you just brush them off if they latch on to you.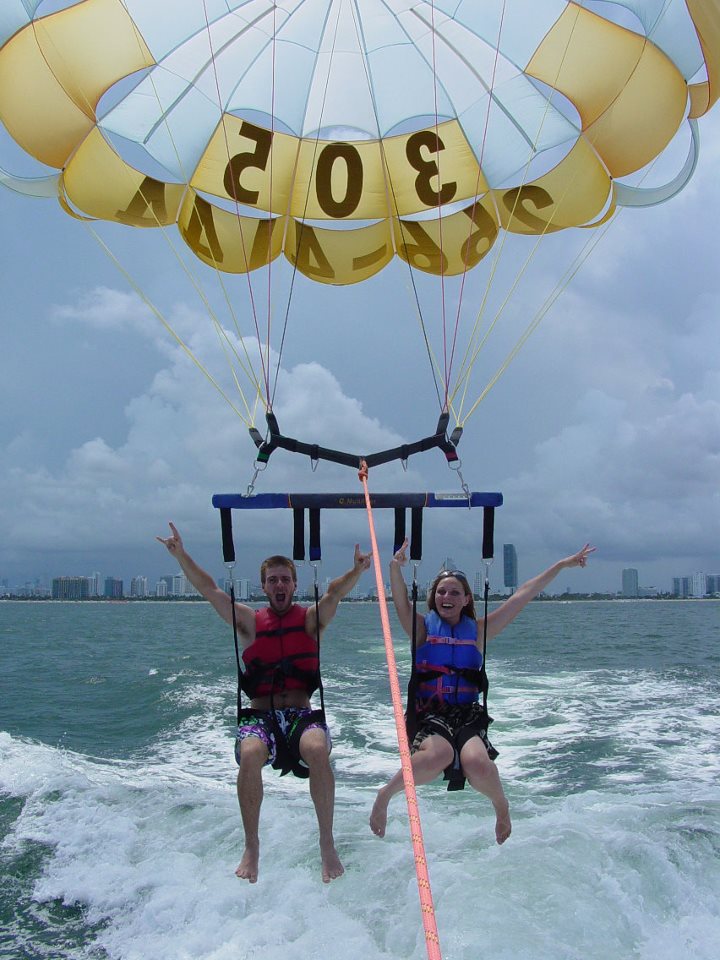 You can also hire a bike for the day, which we made the most of, however a storm hit Miami on the one day we decided to take the bike out. It was however one of those really nice rainfalls where we were boiling hot yet the extreme rainfall was actually very relaxing and refreshing.
The storms weren't like anything we get back home however, as the clouds would paint the City dark as vision dropped significantly. You certainly wouldn't want to be out at sea as the storm hits!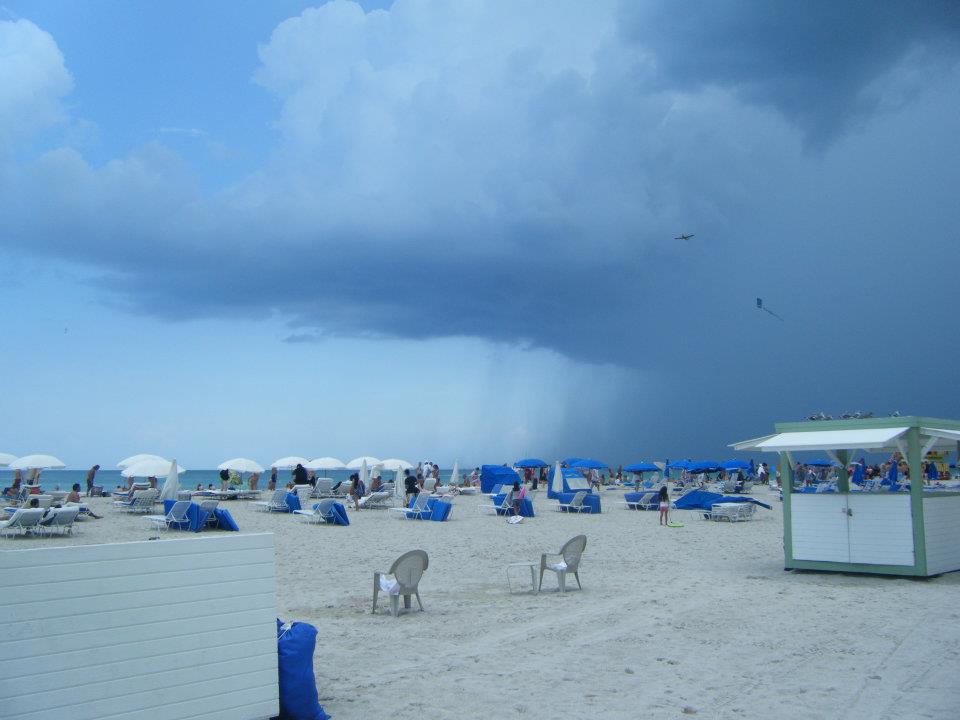 We made friends with the hostel owner, who went on an adventure with us to the aquarium, which should cost £50 for entry per person. We attempted to blag ourselves as a company that were interested in investing, therefore they offered us free entry to the aquarium…result! You can get to the Aquarium via the mono-rail (always reminds me of the Simpson's), which goes above the city.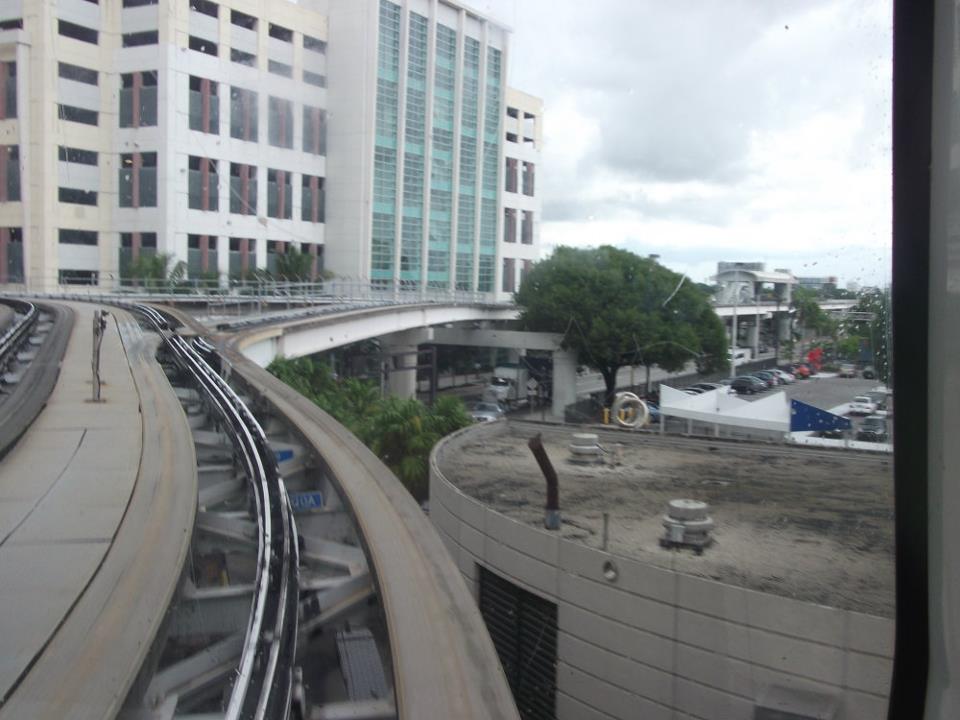 Most of the animals and fish were the bog-standard, however one of the shows absolutely stunned me, which was the killer whale show. I never knew how big they are, only to be absolutely drenched once it jumped into the air and crashed down right near our seats.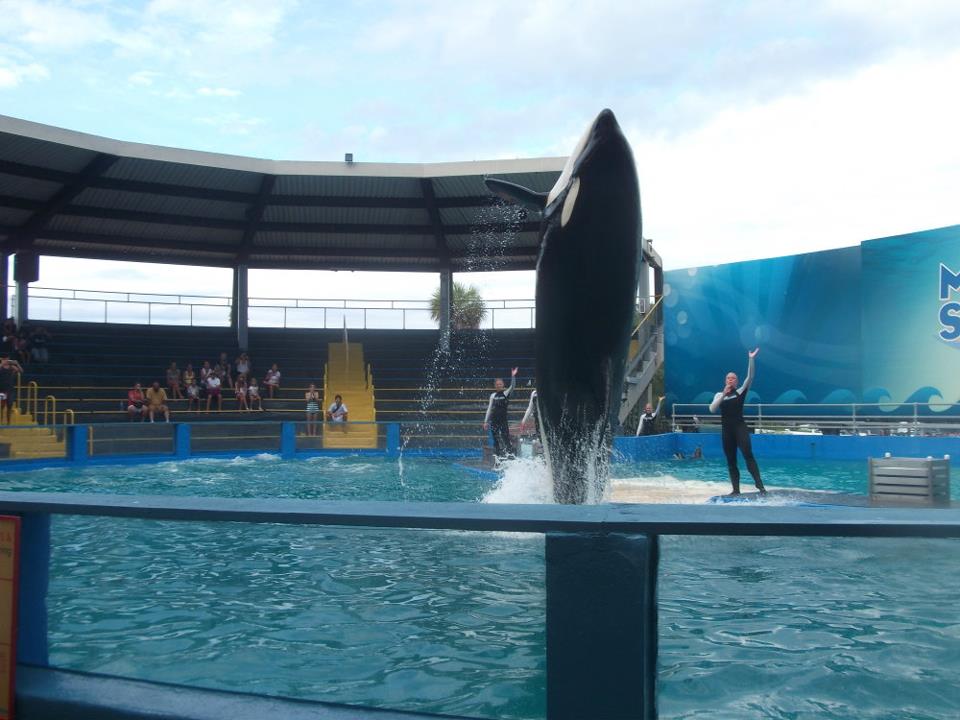 I also saw my dreaded enemy, the stingrays, about 2 months after being stung by one, however these ones had had their stinger/poison removed, therefore they were completely harmless…Revenge time!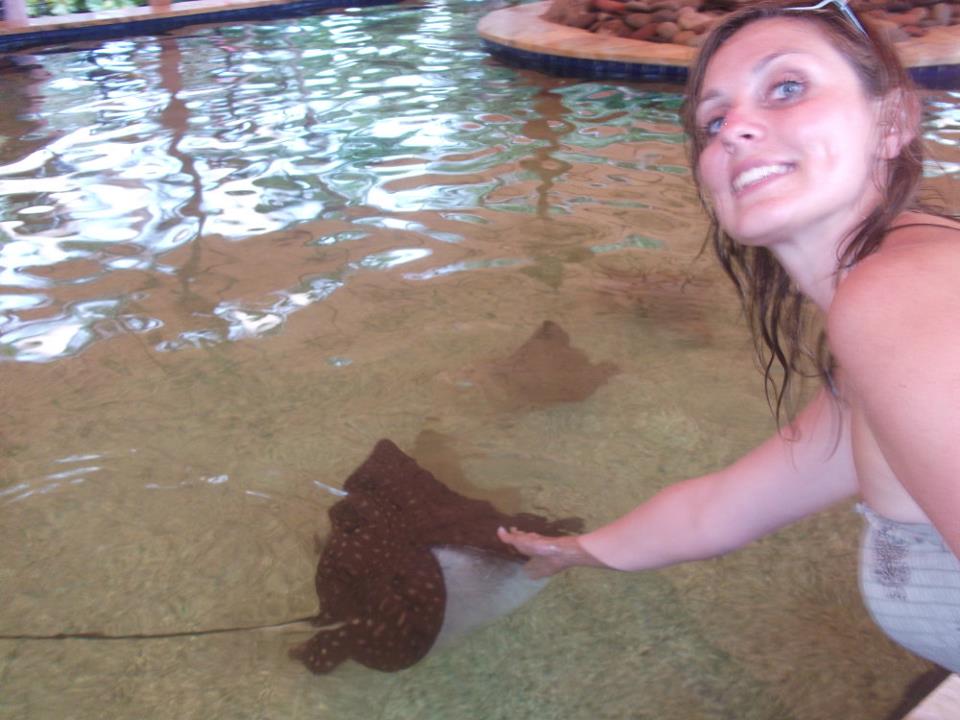 Charlotte also absolutely loved the seals that played with everyone who gave them attention. I can't help but feel sorry for dolphins when I see them in the enclosure however as they always look like they want to escape.
On the final night we headed out for one more adventure, however as we were out, Someone pick pocketed my passport, leaving me with no I.D to get into the club, and slightly more importantly, no passport to get back to the UK the next day. When we got to the airport, for the connecting flight from Miami to New York, the guy amazingly let us through, however I was quite aware the next flight would be the hardest to bargain. Once we got to New York, we explained to the staff that I had nothing, no money/bank cards or passport, at which point they explained I wouldn't be allowed on the flight and I would have to spend the night sleeping on the New York streets. The wild side of me saw this as an unbelievable adventure, however I was quite aware of how ridiculously bad that could end up, while I also had family and friends waiting in the airport back home for my arrival. We kept trying to persuade them, as the plane was all set to leave, then they gave away our seats to someone else. Right at the last minute before the plane left, someone volunteered to stay in New York one extra night, so we could have a seat on the plane. The staff then decided if I was a terrorist, it would fall on Miami Airports fault. I then somehow made the journey from the USA to England, without any passport or proof of ID.
What an amazing end to my American roadtrip!