While travelling across the world, one of the top recommendations I received from almost every traveller was to visit Melbourne, the hippy part of Australia. Known for its relaxed atmosphere, amazing food, live music and quirky style, Melbourne has something to please everyone. Have a read through my list of things to do in Melbourne and if you think any are missing, please leave them in the comments at the bottom of the page. Also, if you're travelling through any other parts of the country, don't forget to have a read of my list of things to do in Australia.
1) Outdoor Cinema
Located in the botanical gardens, sit alongside a few hundred others as you enjoy the moonlight cinema, playing into the evening. Great with a few beers at your side and some mates you've made in the hostel, this is something we don't get back home in England and something I treasure. They only have this during their summer months, meaning it finishes around March. Bring a towel or matt along to lay on the grass and 'mark your ownership' over the area, as it will get pretty busy and you don't want to be squashed in.
2) Eureka Skydeck 88
Standing on top of the 88th floor of this giant skyscraper, this is a great start if you have just arrived, as you can learn the surroundings and get a greater idea of where everything is. It is worth having a double visit, once during the day and once at night, once the house lights are all on, great for a photo. You can also go onto a section with glass at the bottom, perfect for those thrill seekers who don't mind heights, while you can also go just over the side, about 3 metres from the building, titled 'the Edge'.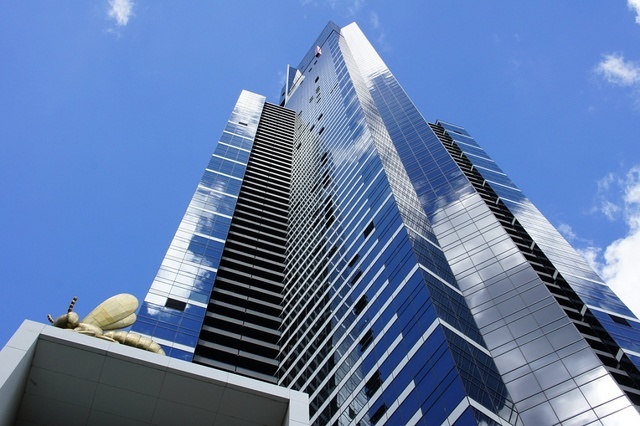 3) National Gallery
Explore Australian culture at the National gallery, taking in some of the best art this nation has to offer. There is also a huge amount of European export art pieces, including a number of well known contemporary pieces you will recognise. One of the added benefits, last time I checked it was absolutely free!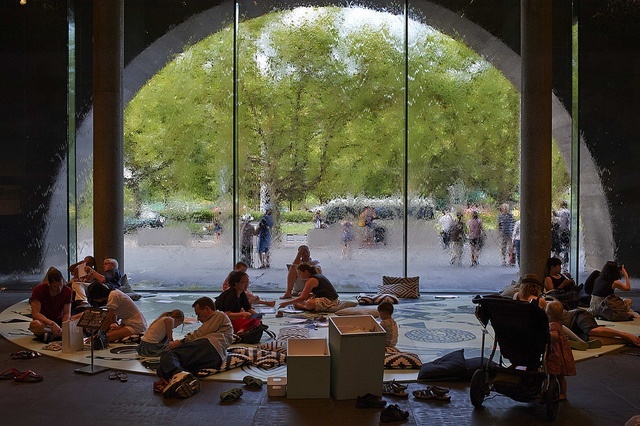 4)  Take In Federation Square
The square is constantly showing amazing forms of artistry, from live bands to street performers, fashion shows to event launches. This is also a central hub for a number of various activities you could try while in the area, perfect as a stopping point for lunch or a meeting place in case people get lost.

5)  Crown Melbourne Casino
I find no casino has ever been the same when changing country, all with their own appeal, but all offering that devilish entertainment. Place a few cheeky bets and win your dinner at the casino. You should also make the most of the on-site restaurants, as well as the events that are regularly held at this location.

6) Walk Along The River
The Yarra river offers a great walkway, whether taking a nice stroll during the day or in the evening to get a shot of the reflection in the water of the skyscrapers all lit up. There are a number of great cafe's and restaurants along this walkway, but expect to pay a relatively hefty price.

7) Aquarium
I have a love/hate relationship with aquariums, finding them ridiculously fascinating, until you see that turtle or giant fish placed in a small box on its own, clearly going insane. Located on Kings street, the aquarium has all the underwater life you could expect to see, while highlighting some of the tropical looking fish you will get to see if scuba diving around the Great Barrier Reef. You might also want to have a read of my list of Australian animals.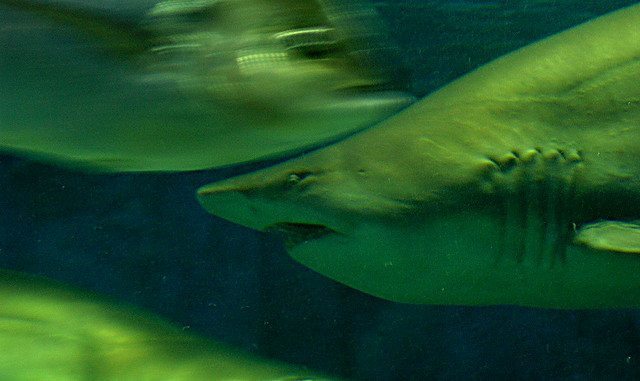 8) Phillip Island
Technically this isn't in Melbourne, but most people have their hostel in Melbourne and just travel over to Phillip Island for the day before returning in the evening. Why is this such a popular destination? The penguins! Nicknamed the 'penguin parade', there is an unbelievably large colony of small penguins on this island, as well as a koala conservation centre, making this a must-see for any animal lovers.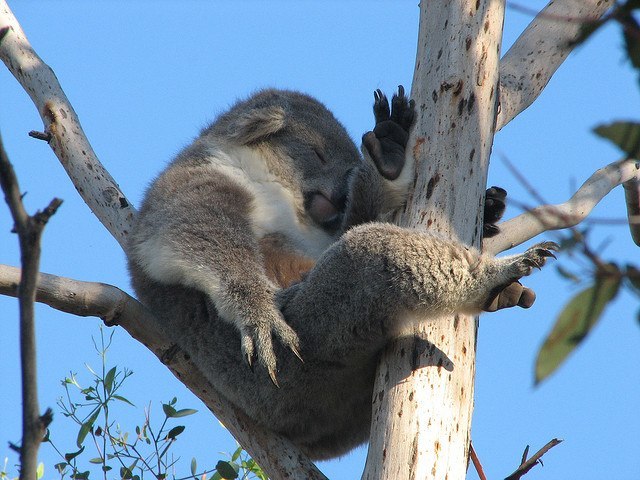 9) St Paul's Cathedral
This city has a reputation for being modern and exceptionally cosmopolitan, however St Paul's Cathedral blasts you back to the past, with its gothic style architecture.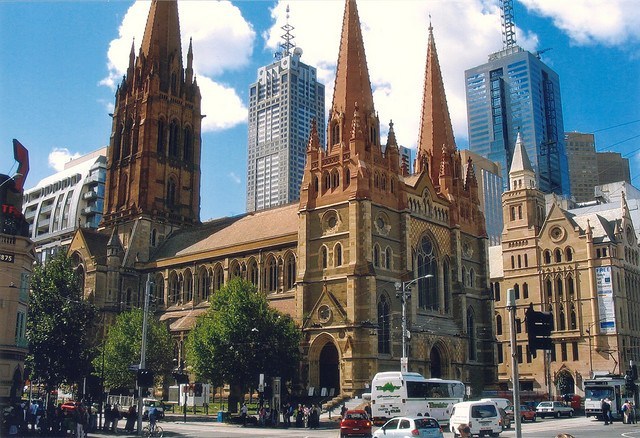 10) See A Play Or Musical At The Theatre
I grew up acting and always considered a career in theatre, studying it at college and performing in a number of plays while at university, but it was not to be. Alas, I still enjoy visiting the theatre, my most recent experience seeing the Book of Mormons (you have to see this). When shows travel the world, one of the first places on the list, besides the West End and Broadway, is Melbourne due to its culture and vibrant atmosphere. See what is on and try and book a ticket before you arrive, you will not be disappointed.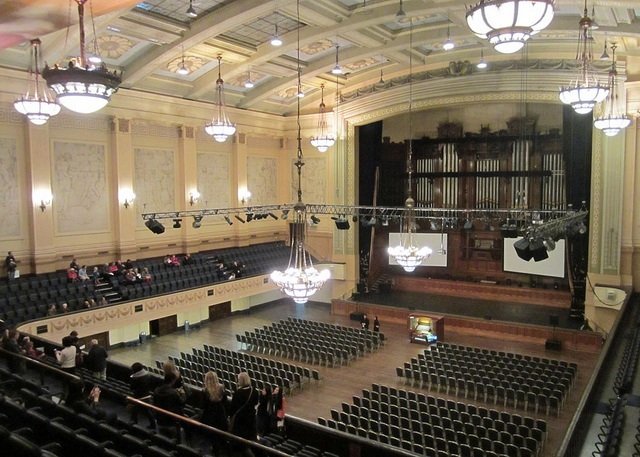 11) Shopping
In all honesty, shopping isn't really my thing, but anyone with a passion for fashion will fall in love while in Melbourne, the fashion hub of the Southern Hemisphere. Take a walk through Chapel Street to see some of the best designer clothing available in Australia.
You should also take a walk through the Queen Vic markets to find yourself a bargain, or get yourself a fresh meal for lunch.

12) Zoo
I've already highlighted the aquarium, as well as the penguin and koalas you can see on Phillip's Island, but one bonus trip for animal lovers is to see the cities zoo. You might not get the chance to see all of Australias wild and scary wildlife while touring the outback, so take a look around the zoo ensure you 'tick this off'.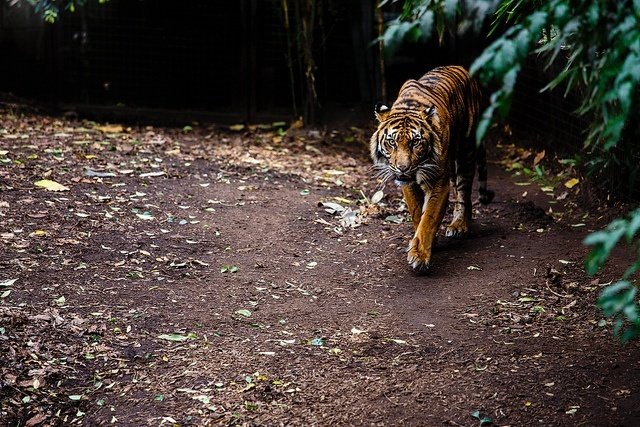 13) Southgate Love Lock Bridge
Now I'm single, so I won't write this in the romantic way. Have you made friends in the hostel? Good. Buy yourselves a lock, write your names on it and lock it on the Southgate Bridge. Couples aren't the only ones that get to have all the fun!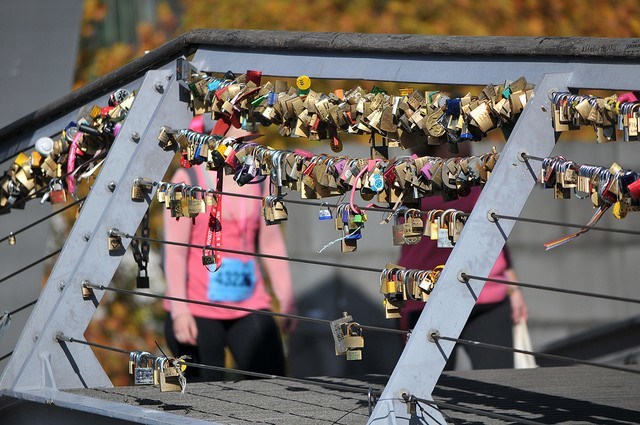 14) Get Drunk On A Rooftop Bar
For most of the drinking you will want to find yourself somewhere a little bit cheaper, but for one celebratory drink you should have the experience of checking out one of the many rooftop bars this city has to offer. The prices will be astronomical, but you can't put a price on a blissful memory, so sip it slowly and then head down to a dirty bar to start on the shots.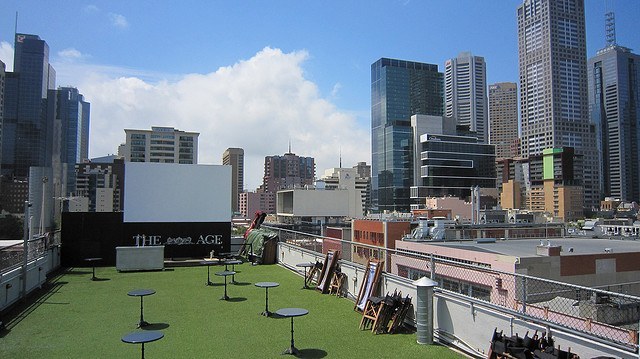 15) Laugh With Stand-up
As with any cosmopolitan city, the availability of stand-up comedy is in abundance. Most notably at the Queen Vic Market, there are plenty of locations which offer stand-up, with this being the prime location for comedians in Australia trying to make a breakthrough. Also expect some foreign comedians coming to Melbourne on the rare occasion, so check whether any big acts are around while you are visiting.

16) Hot Air Balloon Ride
I've already highlighted the brilliant views you get from the top of the Eureka building, well you can top that further with a view from a basket in the sky. This won't come cheap, but will certainly be the pictures you show off for the rest of your life when speaking about your time in Australia.
So what do you think, anything you can't believe I left off the list? Whether it be your favourite restaurant or the best excursion, leave it in the comments below so others can see it all.