Following my friend Anastasia taking off to Australia for a year, I was left incredibly jealous, imagining the sandy beaches, hugging a koala, scuba diving the Great Barrier Reef and drinking beer with a BBQ.  I'm determined to spend one year out there, however I became really curious about which animals they had out there, what I need to be cautious of and what I can look forward to. I recently spoke to a number of friends who have visited and I have tried to create a collation of all the animals you can find in Australia. The wildlife has been effectively marooned for millions of years, therefore it has evolved into something truly special. Whether its kangaroos, crocodiles, platypus or koala's there's a lot to see. I should be heading out there in 9 months (so far away!) and I've booked some well-priced tickets with cheapflights.co.uk for a two week stay, I'm certain I will want to stay longer though.
Marsupials
Marsupials are group of mammals native to the southern hemisphere which contains what is perhaps Australia's most famous animal – the kangaroo. Wallabies are also part of this group and both are easy to see throughout most of Australia, either in zoos or in the wild. The Eastern and Western Grey kangaroos are amongst the largest and most common.
Another of Australia's most famous animals, the Koala also belongs to the marsupial family and is native to the eucalyptus forests in the southern and eastern portions of Australia. If like us, you want to get up close and personal to a koala then some zoos and sanctuaries will allow you to hold them. The Lone Pine Koala Sanctuary in Brisbane is one such example.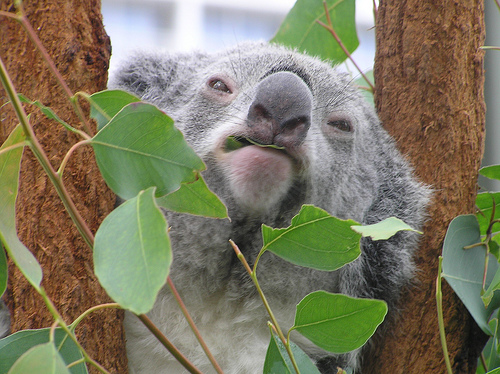 Crocodiles
I don't recommend getting as close to the crocs in Australia as you do the Koalas, they're prone to being a bit bitey. There are two types of crocodiles you are likely to see in Australia, the smaller freshwater crocodile and the much larger (and more aggressive) saltwater crocodile. Contrary to the name, salties are actually completely at home in fresh and brackish water too. Other than their size, the easiest way to distinguish the two species is the much narrower, pointier snout of the freshie.
Saltwater crocodiles are only encountered in the northern coastal areas of Australia and of course zoos. It's not recommended to go out looking for crocs in the wild as they are incredibly territorial to anything that enters their territory. Australia zoo is probably the most famous place to see them in captivity.
Freshwater crocodiles are significantly smaller and are not considered a threat to humans. Although they can deliver a nasty bite, they will often only do so if threatened and there have been no recorded fatalities from freshwater crocs. They spend most of their time in billabongs, wetlands and rivers and aren't too hard to spot if you're out looking for them. Their native habitat extends from Western Australia, through the Northern Territory and into Queensland.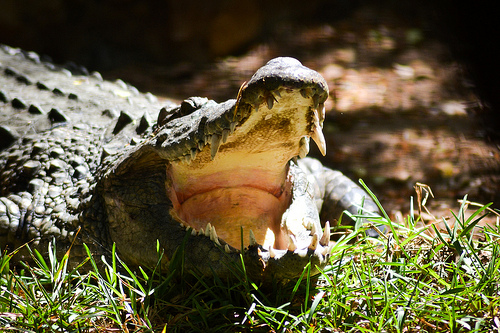 Marine Life
The Great Barrier Reef is one of the best places on the planet to go diving and you can see everything from whales and dolphins to sharks, sea turtles and rays. The humpback whale is arguably the most impressive animal you'll be able to spot and there are plenty of boat operators who will be able to take you on sightseeing trips.
Australia has a number of fantastic aquariums. We went to Sea Life in Sydney and were blown away by the shark walk and the dugongs in particular. It's a big place and well worth the visit, you can easily spend all day there. It's fairly well priced but it's good to know if you book online in advance you can save nearly 25% off an adult ticket. You should also check out the aquarium in Melbourne while you're out there.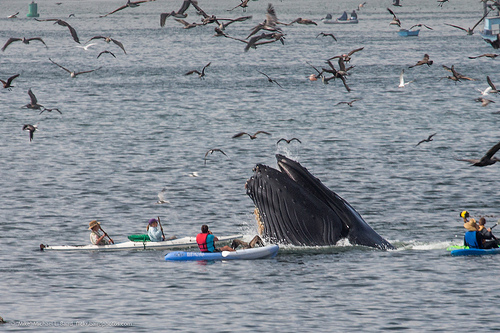 If you head over to Australia, make sure you read my guide on things to do while you're out there.
Please let me know if there are any other animals in Australia you would particularly like me to write about and I will be more than happy to cover them! I've also written about animals in Italy if this is of interest to you.