Paris seems to feature high on virtually everyone's tick list, a beautiful city with commonly recognised landmarks such as the Eiffel Tower.
I would highly recommend learning some French before you visit, us English have a bad reputation for not making enough effort learning a language before visiting, but you shouldn't expect people to switch to English, they won't, so practice your Française.
1 – Eiffel Tower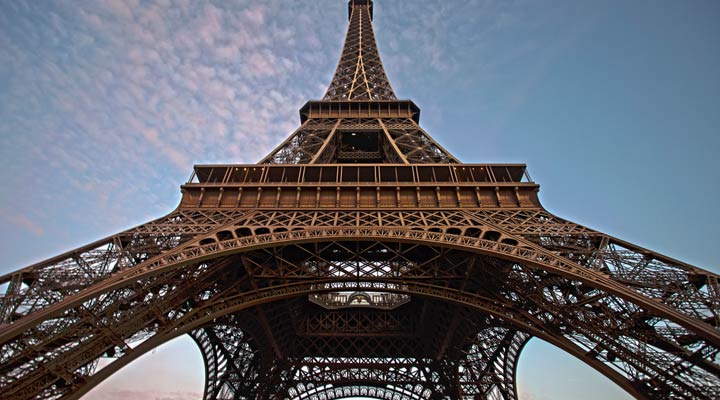 Alright, come on, I couldn't create a list on Paris without mentioning the Eiffel Tower. Visible from pretty much every part of the city, this building was created in 1889, yet many are surprised to hear it was almost torn down, as most people in Paris hated it.
It was actually built for the World Fair, however despite repeated plans for demolition, it ended up staying as a landmark and is now probably the most recognised landmark in the world. I'd recommend enjoying a picnic in the park at the front.
2 – Notre Dame
The hunchback of Notre Dame was one of my favourite Disney movies growing up, therefore this was a must. This cathedral was started in 1163, however following multiple delays on works, it wasn't actually finished until 1345! You can climb all the way to the top, but the 387 steps will definitely test your fitness levels. Open seven days a week, if you don't plan on climbing the steps then the visit is completely free.
3 – Louvre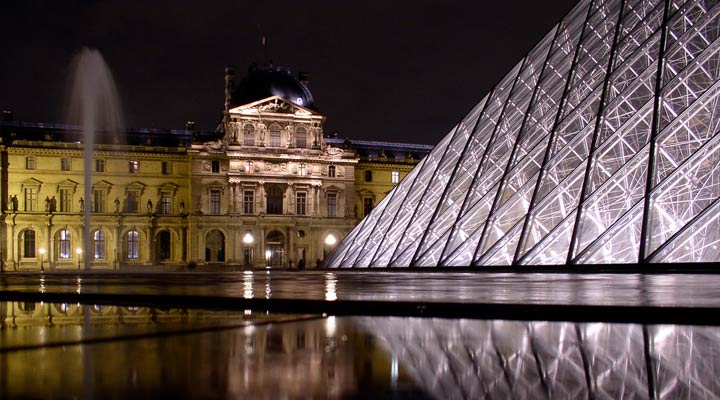 The Musee De Louvre should be the image of art and French culture, but for me it brings back memories of the film Edge of Tomorrow. It is actually the largest art museum in the world, however you will find sections of the museum pretty empty. Why you may ask, well, the crowds have one thing on their minds. A view of the Mona Lisa. However if you do get bored at staring at this illustrious piece behind busy crowds, then there are 35,000 other art pieces to enjoy.
4 – Palace of Versailles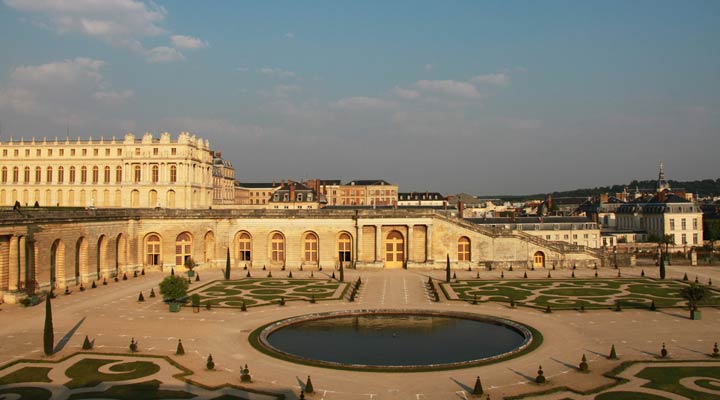 I remember reading in history lessons about the treaty of Versailles, signed at the end of World War I, that shaped Germany's future, in which the German's at this time felt was incredibly harsh.
The Allies shared out parts of Germany, as well as their supplies and art, which only seemed fair considering the devastation Germany had pushed on the world, however the strict rules were probably a key reason why World War II came around.
But I digress, the palace of Versailles has a beautiful garden area, as well as stunning architecture. I recommend packing your own bottles of water, as they will charge a fortune.
5 – Arc De Triomphe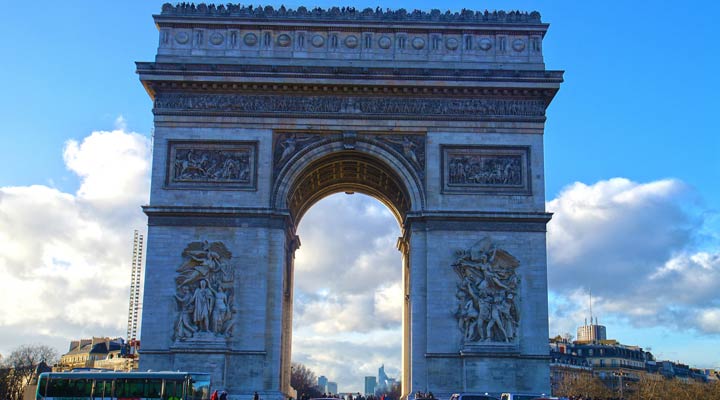 Commissioned by Napoleon, this Parisian masterpiece is an iconic monument that always surprises tourists on the sheer size of the construction. You can climb to the top, while the size is so great, there is a history museum half way up! I recommend arriving for sunset, between 6-7pm.
6 – Le Marais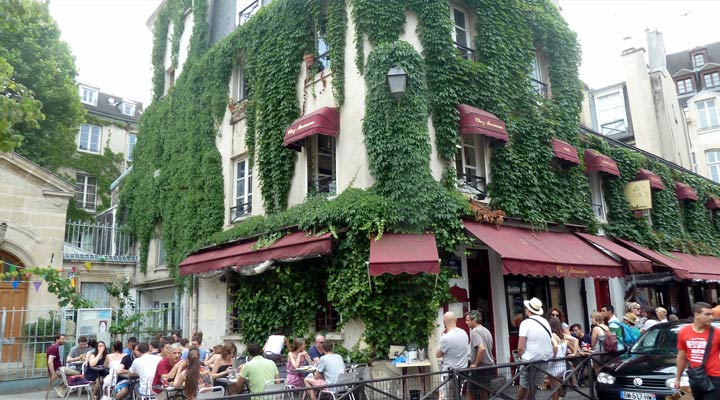 One of the rare free options on the list, Le Marais has changed its image so many times over the last 50 years. Hosting everything from art galleries and luxurious hotels to bars and a Jewish centre, this district is one of the oldest and most loved areas in Paris. I'd recommend finding a nice cafe and getting a coffee while relaxing after a busy day exploring the city.
7 – Paris Catacombs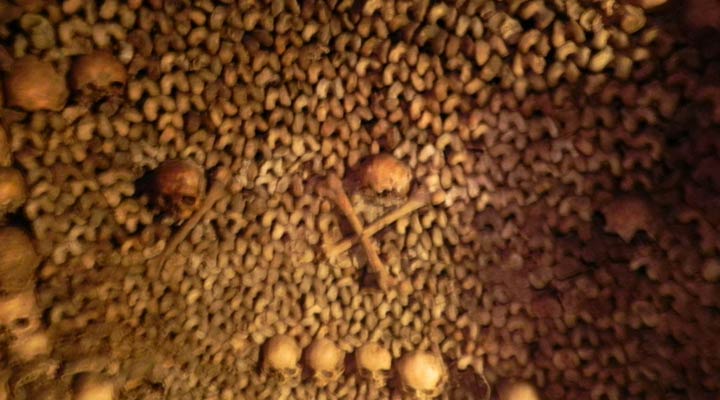 It doesn't matter what city you visit, if you get a chance to visit the catacombs then you should always jump at it, for a really eerie experience. If you have a local expert or a guide, they will be able to highlight the famous people that have been buried here, but I also enjoyed listening to a ghost tour which was taking place.
8 – Montparnasse Tower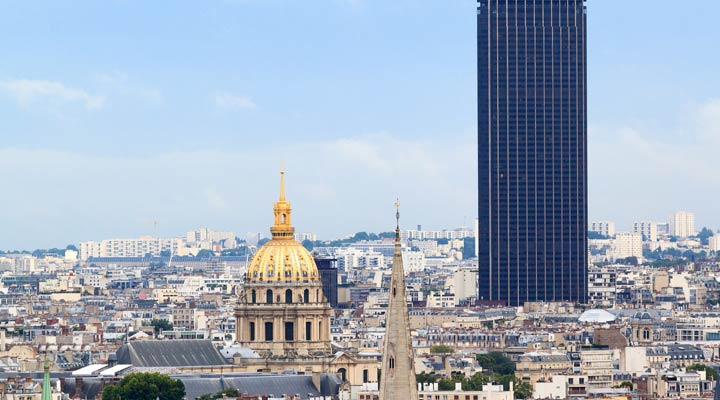 Do you know what sucks about climbing the Eiffel Tower? When you get to the top and look out, you can't see the Eiffel Tower. In fact, the photo I took, people couldn't tell what city I was in! If you climb to the top of the Montparnasse tower, one of the tallest in the world, then you can get a photo of the city with the Eiffel Tower in the shot, making for a much better snap.
9 – Luxembourg Gardens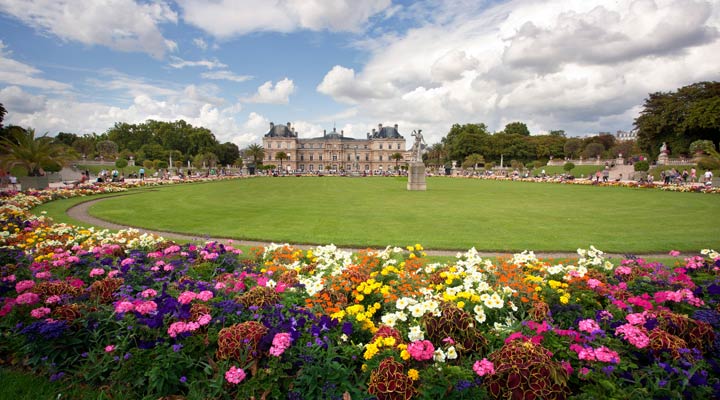 Or in French, Jardin Du Luxembourg, this 60 acre land is filled with sun bathers during the summer months. It's also a great place to take the kids if you're going on a family holiday. They can have a go on the merry-go-round, ride a pony or watch some of the street shows that occasionally take place in the warmer months. There is also a museum on the lands, which is the Musee Du Luxembourg.
10 – River Cruise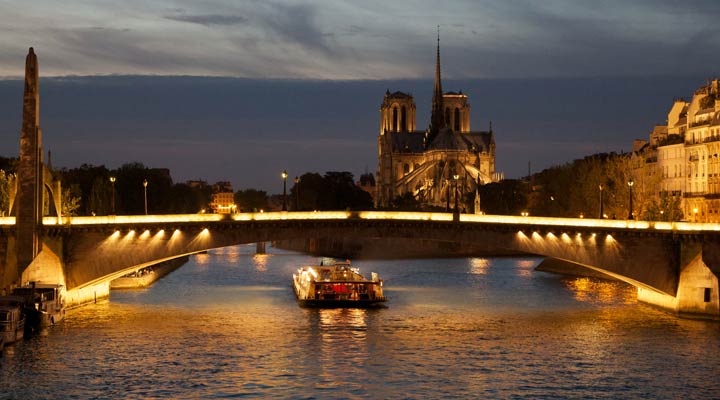 When people visit London, I always recommend they take a boat tour on the River Thames, as they will get a chance to see a lot of the tourist attractions in just a couple of hours, while managing to avoid the crowds and often with an entertaining guide. This is the same for people visiting Paris, as they can take a boat tour along the River Seine, as you look out at all of Paris's most well known landmarks and buildings.
11 – Sunrise On The Seine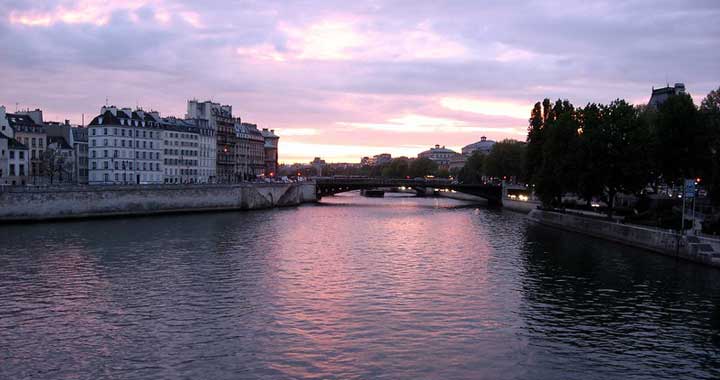 Every city will have a magical spot where you should watch sunrise or sunset and this is the river Seine in Paris, as the light shines up against the water. You will also get great shots through the Eiffel Tower of the sun rising if you pick your spot right.
12 – Musee d'Orsay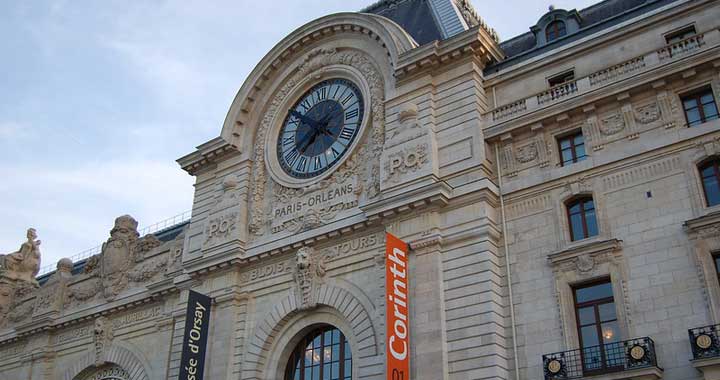 Located along the previously mentioned Seine river bank, the Musee d'Orsay battles with the Louvre for popularity, but it comes out trumps on Tripadvisor reviews.
The Musee d'Orsay doesn't quite have as many paintings and sculptures on display, meaning it will take a little less time to walk around.
It's also home to a number of brilliant Impressionist pieces, plus Van Gogh's Self Portrait is one of the big hitters that will gather the crowds.
There is also a brilliant cafe and restaurant here where you can stop for some lunch or a latte.
13 – Arthouse Cinemas in the Latin Quarters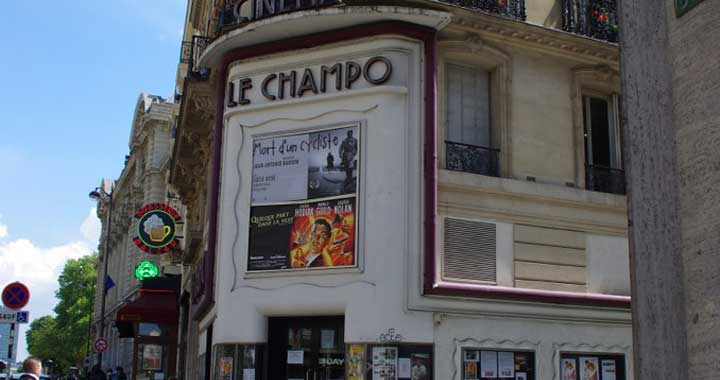 This area of Paris is filled with youthful students, bistros and bookshops, while it is also home to the Sorbonne university, but one of the main attractions is actually the cinemas.
Found on the 5th and 6th arrondissements, you will find classic cinemas such as Le Champo, opened in 1938. Quentin Tarantino supposedly regularly visits the Filmotheque cinema whenever possible. Whichever you pick, try to catch a classic movie at one of these beautiful cinemas in one of the most artistic areas of Paris.
14 – Ile de la Cite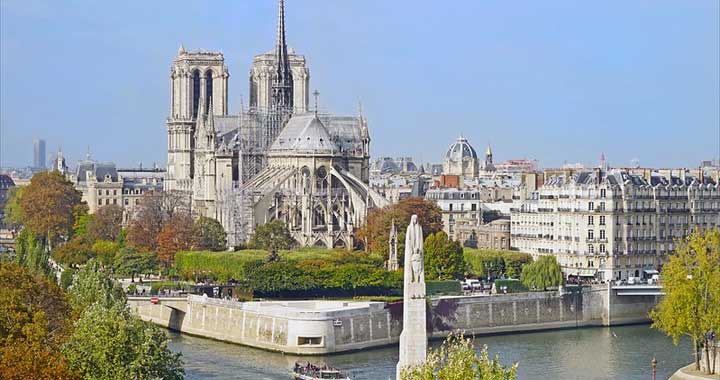 Formerly known as Lutetia, this is the oldest settlement in Paris and is situated in the Seine, with a peculiar ship shape. This is seen as the historical heart of Paris, a key point of trade throughout history due to the crossing of the Seine between North and South Gaul.
Of course, many must see buildings and activities will feature on this list that are based here, such as Notre Dame, but I wanted to list this separately, as it is worth walking around and embracing it all.
15 – Palace Garnier Opera House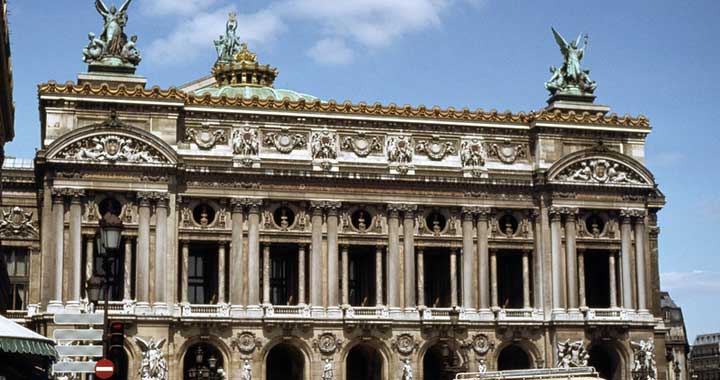 I can't say I've ever seen opera or ballet live, but it does feel like something you're meant to see if you visit somewhere like Paris or Vienna.
You can head online and book tickets for concerts and performances, but make sure to do it way in advance to avoid disappointment.
Tickets can be booked online or using the Paris Opera's app, or you can do it directly at the Box Office, but that's if you're lucky enough to find spare tickets.
16 – Retro Sidecar Tour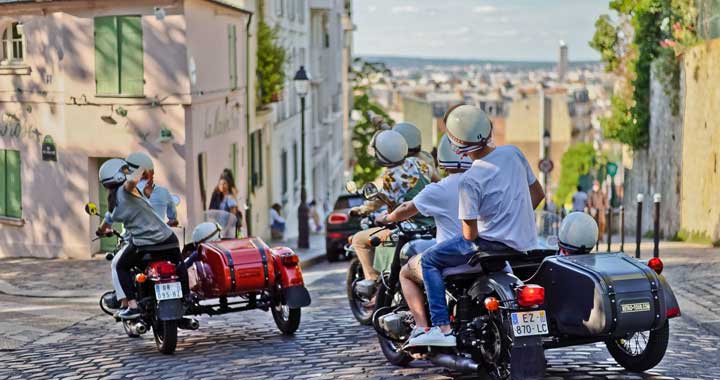 This just feels so cool, I'd sign up in a heart beat! Whether you're travelling alone, in a couple or with friends, you can sit in the sidecars and take in all of the sights in the French capital.
A 40 minute tour costs €89 (at time of writing), however there are longer tour options if you want to make more of a day of it, but with much heftier prices. You can even get a night tour, so you see Paris all lit up.
The tour guides will try to show you some less-known streets and some of their favourite hotspots which won't always make the tour guides.
17 – Les Invalides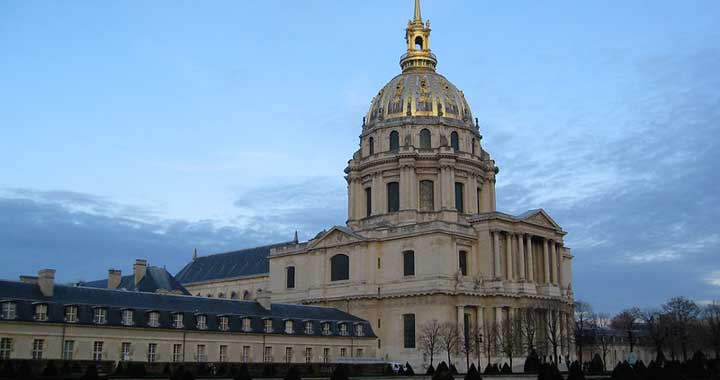 Commissioned by Louis XIV in 1670, the Les Invalides originally was meant to be an area where wounded soldiers could be handled and treated.
The building was in a bit of disrepair, so a huge restoration project was performed in 1981, helping to repaire the damage and bring it back to looking damn glorious!
The building is a must-see for any architecture fans, while just walking around the courtyard will leave you astonished at how stunning it all is.
18 – Jardin Des Tuileries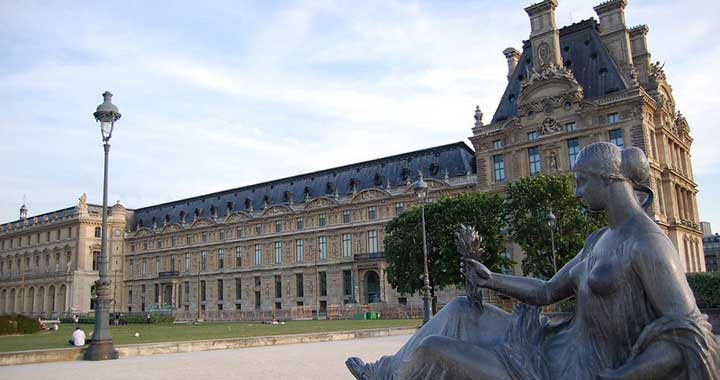 The area was previously home to tile factories, hence how the gardens got their name, they've been a royal garden since the 16th century, under Queen Catherine de' Medici.
But the most important part you really need to hear, admission is free! The garden can be visited any time of day and throughout the year without any cost.
Perhaps one of the most beautiful aspects about the royal gardens is the pink magnolia trees, which you will see blossom in late February / early March.
19 – Moulin Rouge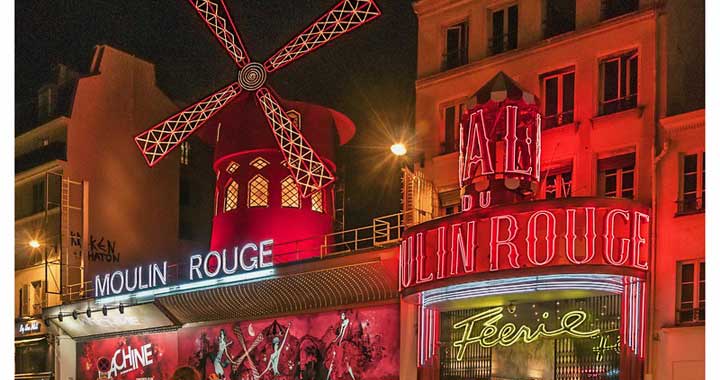 So famous, they made a movie about it! The Moulin Rouge is arguably the most famous cabaret in the world.
The building was opened in 1889, while you will find it at the base of the Montmartre hill. You can enjoy the show with a brilliantly wild atmosphere, flamboyant clothing and catchy tunes. You'll even see the famous cancan dance.
Be aware, you need to wear smart clothing when visiting, so no clip flops and shorts. There is also a shop where you can pick-up plenty of souvenirs, such as the music on a CD album (remember those), a Moulin Rouge bauble for the Christmas tree and even handbags.
20 – Disneyland Paris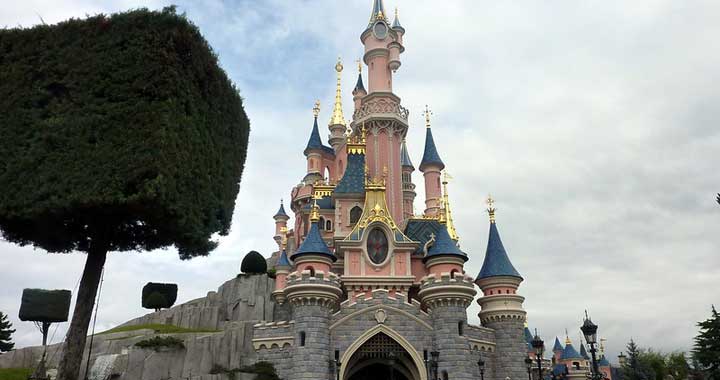 I visited Disneyland when I was 12, so the memory is a little bit blurry, but this is certainly a great activity if you're going on a family holiday or you love the idea of meeting a life-sized mickey mouse.
Space Mountain is arguably the most popular ride, while the Pirates of the Caribbean ride is also a must-see, if you can handle the queueing.
The ghost tales in Phantom Manor is also a great ride you can enjoy, young or old, while you can also try the RC racers, but expect lengthy lines on the weekend.
21 – Carnavalet Museum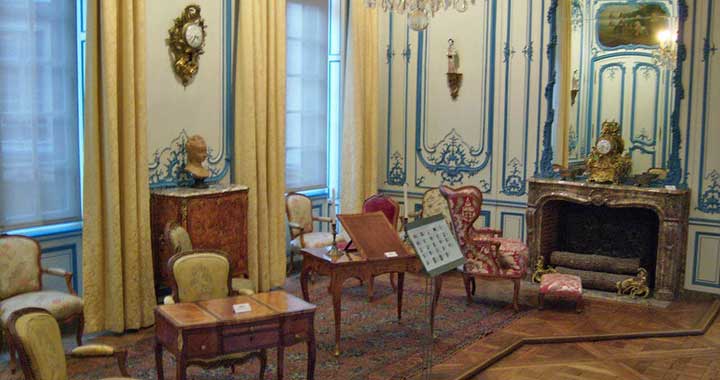 Open seven days a week, from 10am to 6pm, the Musée Carnavalet is free for all visitors, however depending on the situation around the pandemic, you may need to reserve the tickets in advance.
This museum is dedicated to the history of Paris, making it a brilliant museum to walk around if you're curious about how the capital of France has changed and developed throughout the years. You will find a huge collection of objects and artworks on show, which will take up a decent portion of your day.
22 – Sainte Chapelle
This gothic styled royal chapel has a huge role in Paris's history, while it was even the home of the Kings of France up until the 14th century.
It was built in the 13th century originally as a place to hold the huge collection of religious relics that King Saint Louis had gathered.
The glass stained windows are certainly a key sight when visiting, especially when the sun shines through.
23 – Bouquinistes Along The Seine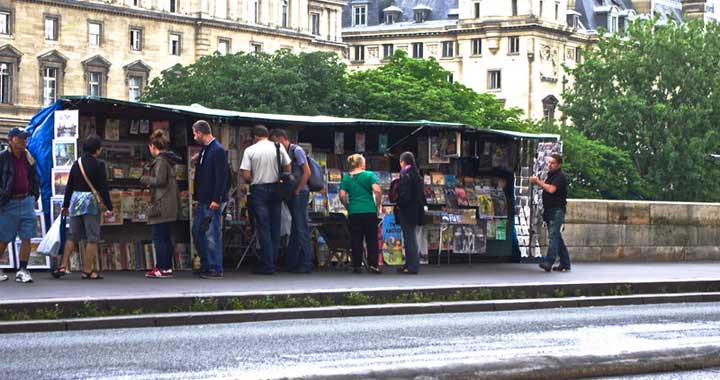 For book lovers, this will truly capture your heart, as you see a large number of book sellers stalls setup along the riverside.
Quite remarkably, when the Seine was given the UNESCO world heritage site in 1991, they counted the bookseller stalls, instantly recognisable in their deep green colour, with somewhere around 900 to be seen.
The open-air bookshops add some of the charm to this city, while you will also find some English language books, so don't worry if you're visiting as a tourist.
I hope you liked the guide! If you plan on exploring France at all, you might want to also check out my guide on things to do in France.