Before arriving in Japan, I went through numerous lists of the best things to do in Kyoto and the consistent thing I found was that it was apparent most of the writers had never stepped foot in the area.
From inaccurate advice to bizarre tips, I wanted to provide a list of the things I truly felt were the best activities or experiences to try while there, as well as a real-life visitors tips for someone going for the first time.
1) Arashiyama Monkey Park Iwatayama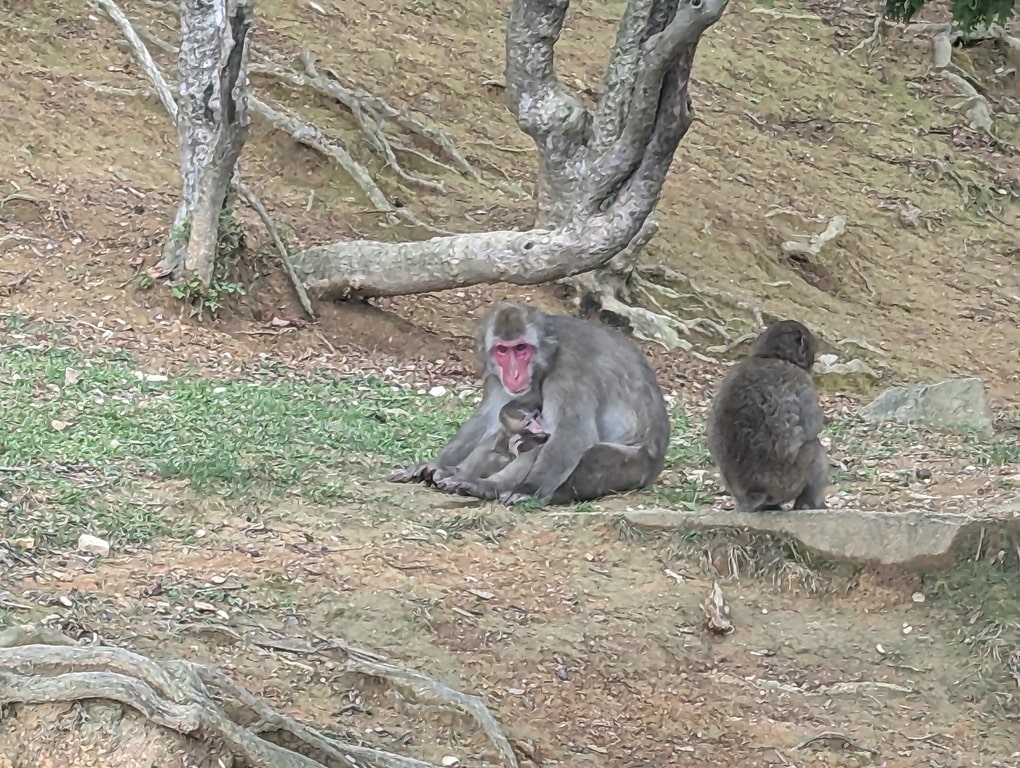 Easily near the top of both mine and Raquel's list of the best things to do in Japan, this activity really was one of my highlights of the whole holiday.
To get up close with wildlife is always a thrill, but I hate zoos or anything enclosed, while on a safari you still keep a distance, but this was the perfect opportunity to see them and feed them while still seeing them in their wild habitat.
The views at the top are meant to be the best you'll get of Kyoto from above, capture one with a monkey at the front and you'll be delighted!
Once you climb to the top, you're instantly met with the views, as well as a banana bench for you to sit down on and recover.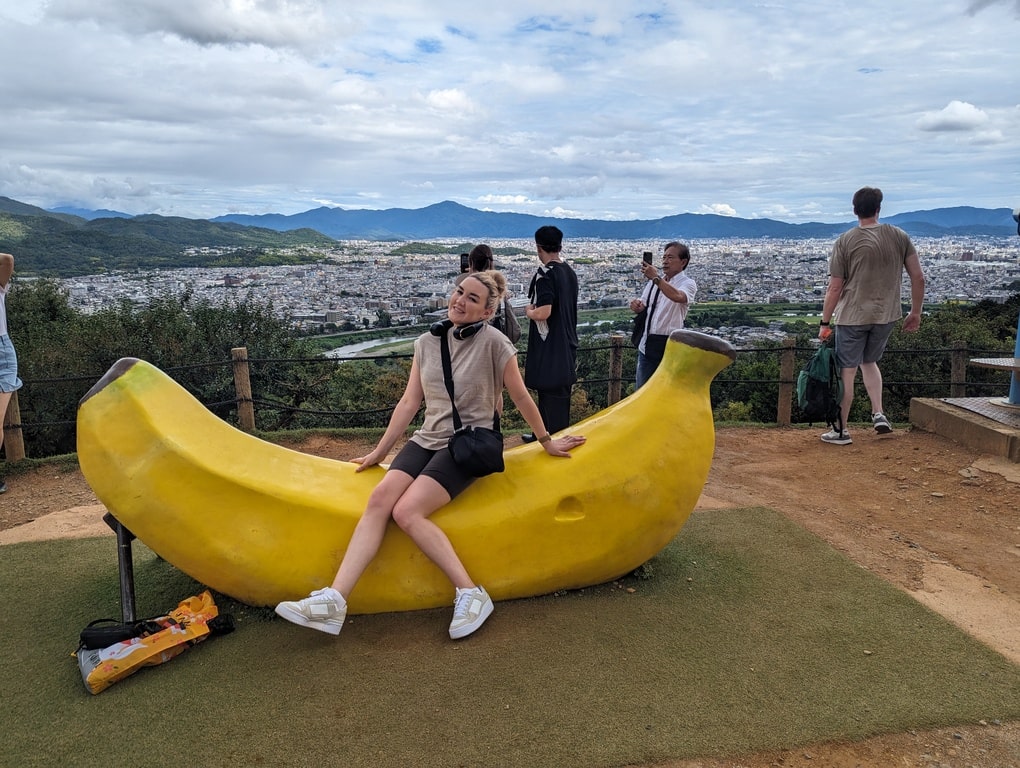 To the side was the feeding room, where you go in and can pay for food items to feed the monkeys. It was 50 yen for each bag, consisting of cut up apples or peanuts, we went for a few bags of apples which they loved.
The feeding room has wiring so the monkeys can gather along the outside and put their arms through to grab the food from your hand. This is a safe way to feed them up close.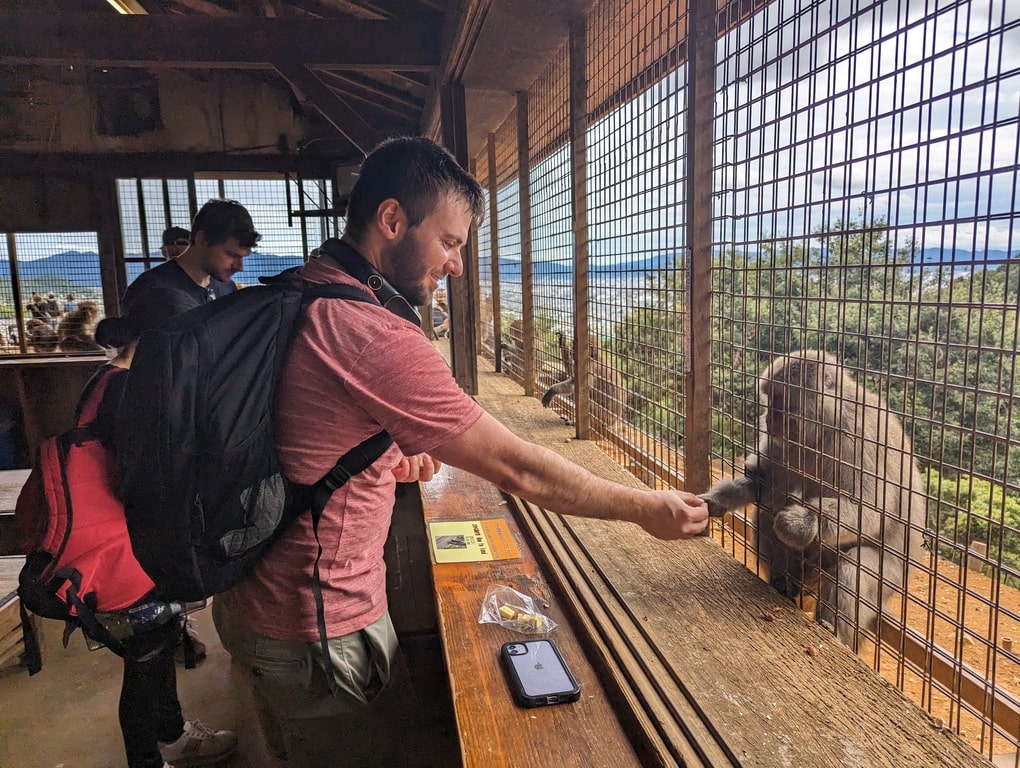 You can then also head out and further up the hill, to get views of the monkeys that aren't chasing after food, with a little waterfall there.
There are certain warnings you must abide by, such as not crouching down when taking a photo.
Oh, there is a slide at the end going down a portion of the hill, I gave it a go but my butt got well and truly wedged in (watch our video on YouTube to witness the humiliation). Great if you have kids, but maybe meant for more slimmer people than myself. Still, great fun to try.
How Much Does It Cost?
The cost of entry was 600 yen per person, which isn't too pricey and totally worth the cost. Remember they only take cash, so don't expect to use a bank card. There are a few ATM's dotted across the city, with the Bank of Kyoto at Kyoto station, where you can take out cash if needed.
Just a heads-up, we took out plenty of cash for the whole holiday as it is a cash-focused society still, so we didn't once use a bank card.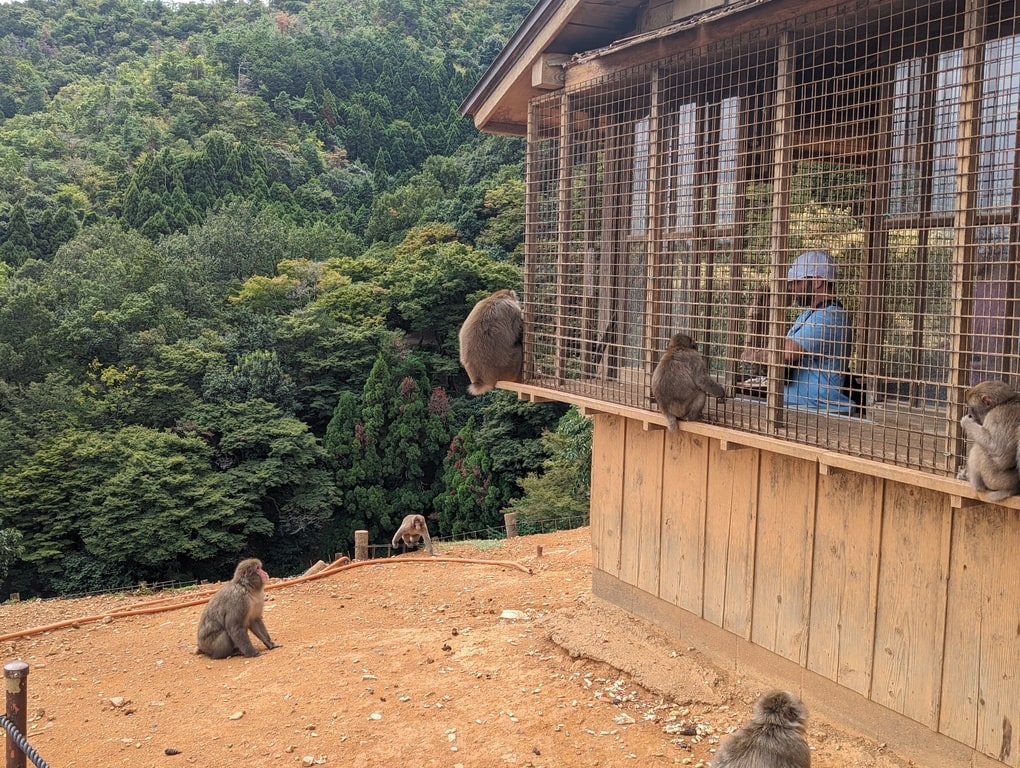 How Long Does It Take?
A number of websites highlighted the hike up as being 40 minutes, I'm not sure whether they add on some time for slower walkers, but we were up there in 20 minutes. It should be said that it's all up-hill, a combination of steps and just an upward path, so expect to sweat quite a bit.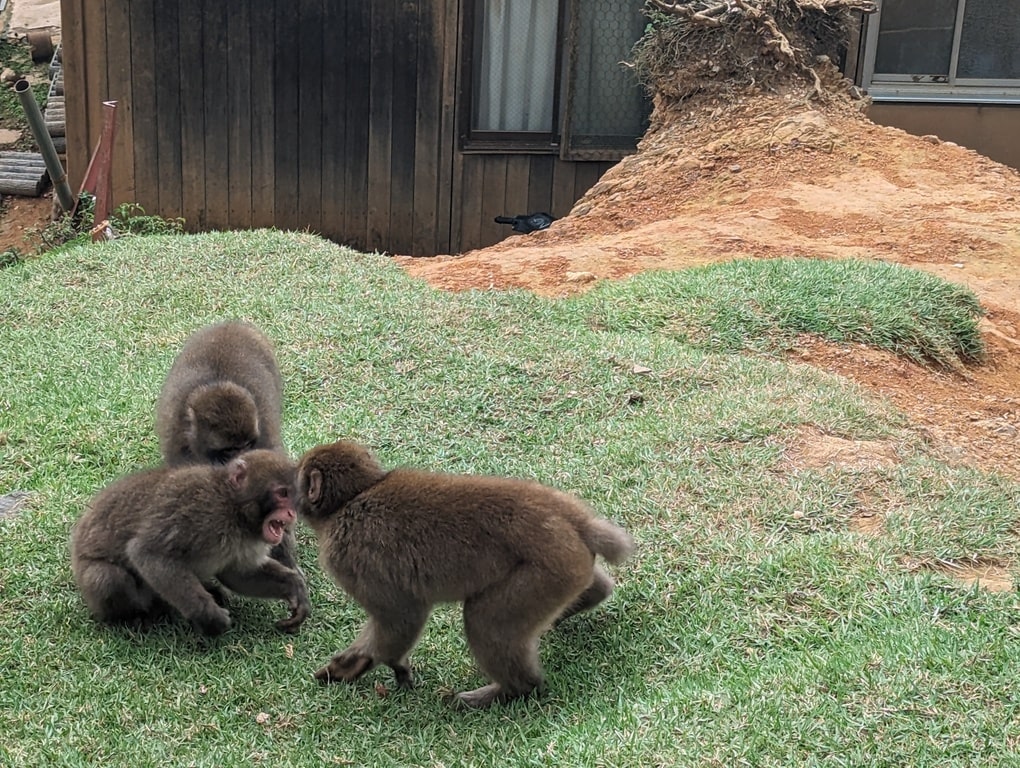 How Do I Get There?
Once you have taken the train to Kyoto, the best route is via the train. If you bought a JR pass to get to Kyoto then you will be delighted to hear you should be able to take a train utilising the JR pass the whole way there, to Saga Arashiyama station. The entire trip can be as short as 30 minutes, but we took a bit longer with finding the right platform and getting our bearings, so more likely 40 minutes.
Alternatively, there are buses that go there, which some people preferred if they're hotel was no where near Kyoto station, as it would take them longer to go back in and take the train than a direct bus.
Google Maps will be able to guide best on the different bus routes, but one of them people took was the 28 at Nishi Oji Shijo, which was 16 stops until it arrived at Arashiyama Koen, just outside the Monkey Park.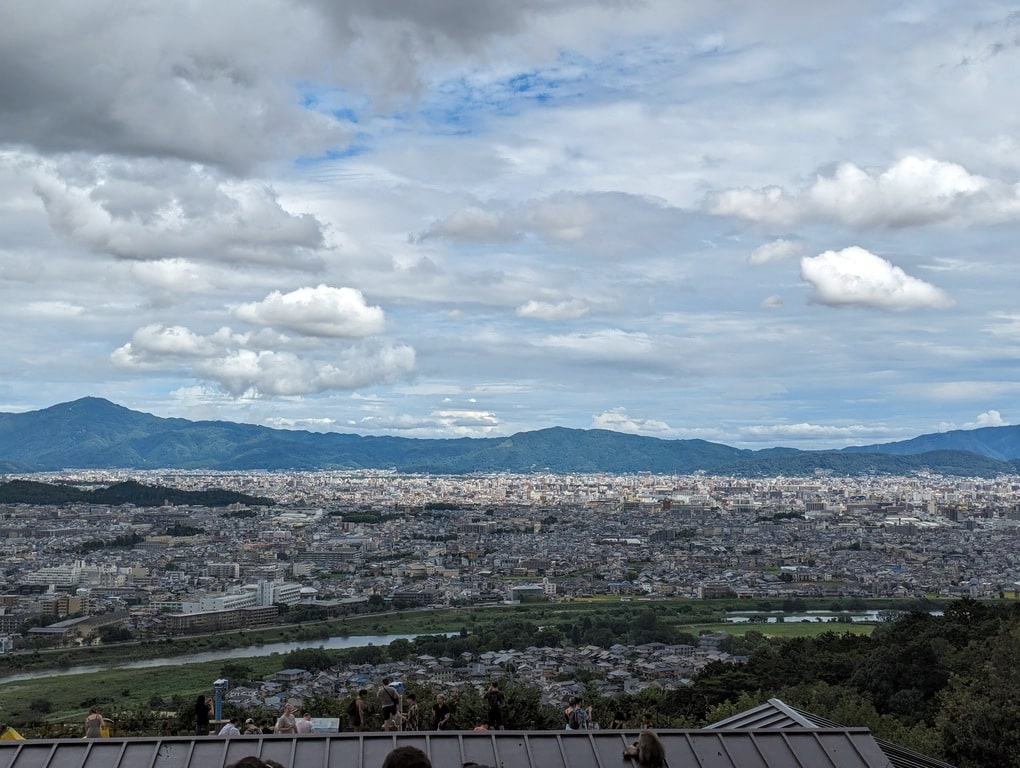 When Should I Get There?
We did a hike in the morning to a shrine, therefore we arrived in the early afternoon. There were certainly crowds and if you want to get pictures of the monkeys or the views without any crowds then earlier is always better, with the Monkey Park opening at 9am.
Personal Tip?
Make sure to pack water as you won't be able to buy it further up and you will definitely get a little sweaty. I'd also highlight packing a neck fan, these things were an absolute game-changer in the warmer climate we're not used to.
2) Fushimi Inari-Taisha Shrine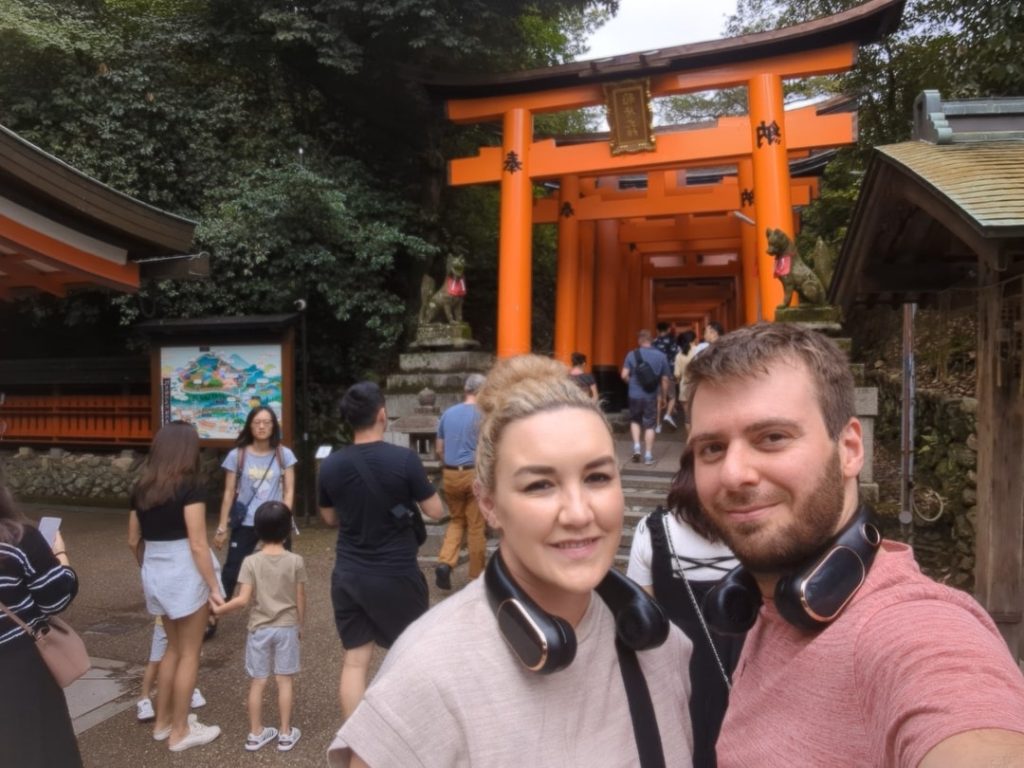 Wow, people don't warn you about quite how many steps you're going to take! The Shinto shrine is an amazing place to visit and always takes centre stage in any photos of Japan, easily the most recognisable scene of Kyoto.
This is one of those that you simply have to tick off if going to Kyoto, especially if you're short on time and can only tick off one shrine or temple.
It's such a short walk from the station, while it starts with a number of temple buildings, which did have some work being done when we arrived. You then head on through towards the never-ending steps through the orange posts.
You will also see a good few statues of the Kitsune foxes, which are worth keeping an eye out for.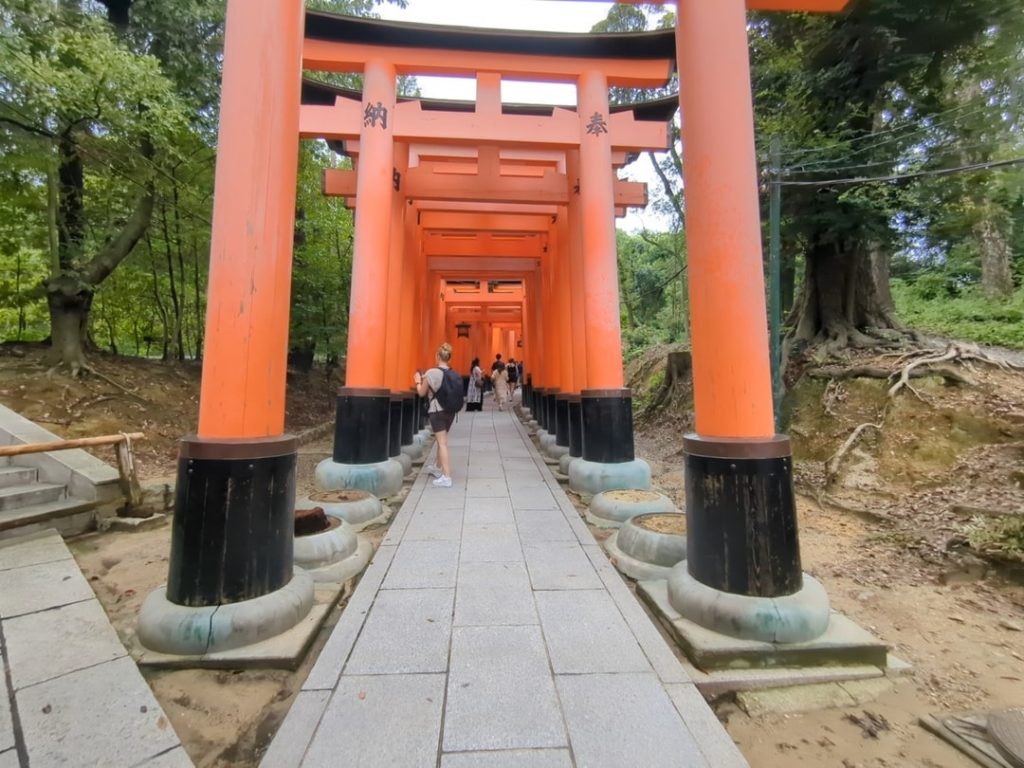 How Much Does It Cost?
It didn't cost a penny. Entrance fee is completely free.
How Long Does It Take?
This is one hell of a physical challenge, especially with it being around 28 degrees when we were there. Altogether, it took us about 80 minutes of continuous walking to go up and down, with the majority of that being up hill (you can walk down a hell of a lot quicker).
You should give yourself a good couple of hours, as we tried charging through it (hence the very sweaty armpits), but a lot of people needed breaks along the way, which does add onto the time. You also want time to get photos.
Much like the other recommendations on this list, you should definitely get a neck fan, as well as packing water, while make sure you're wearing sturdy walking shoes for this.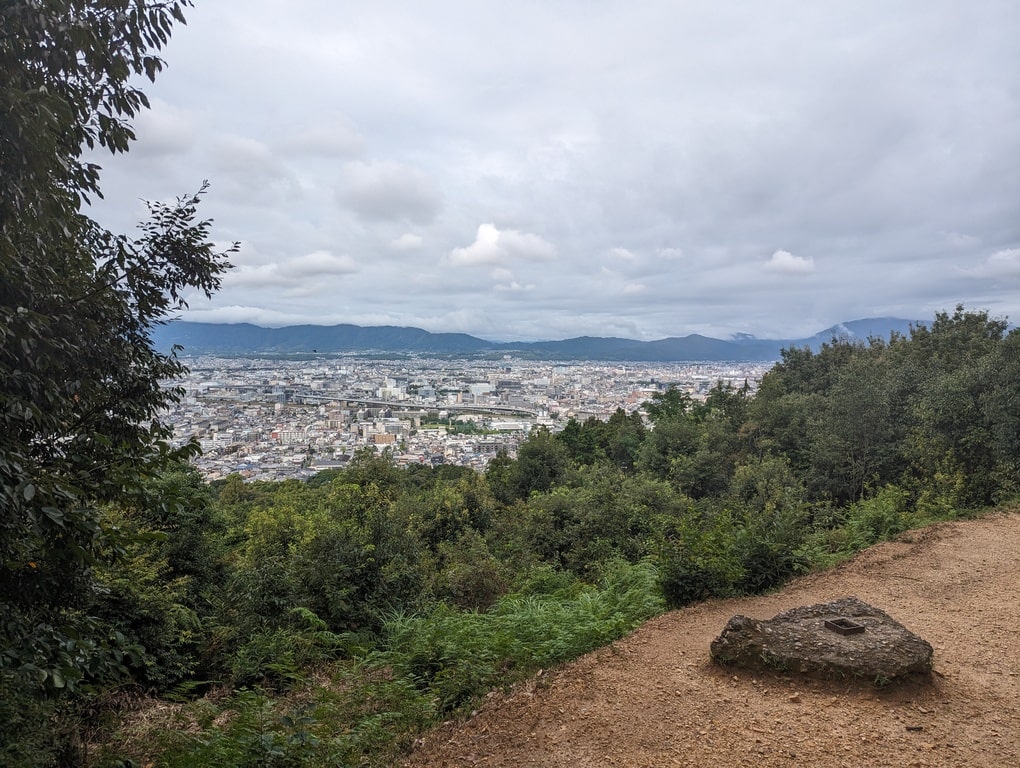 How Do I Get There?
If you were to go from Kyoto station, which is what we did, then you need the Nara train line, going to Inari station. The station is right outside the entrance and absolutely everyone getting off here is heading in the same direction, so no chance of you getting lost once you leave the train station.
The Nara line train is going towards Local Joyo and takes 5 minutes, with two stops, initially stopping at Tofukuji station. The platform in Kyoto station should be 10, but double check on the day.
When Should I Get There?
We arrived for about 9am, which we thought was pretty early and already there were quite a lot of people and tour groups. But nothing could prepare us for how busy it was when we were down the bottom around 10:30, so we didn't even see how busy it got midday and I can comfortably say this is an activity that has to be done early hours.
An added benefit of getting there for 7-8 in the morning is that the temperature is a bit cooler when walking up all the steps.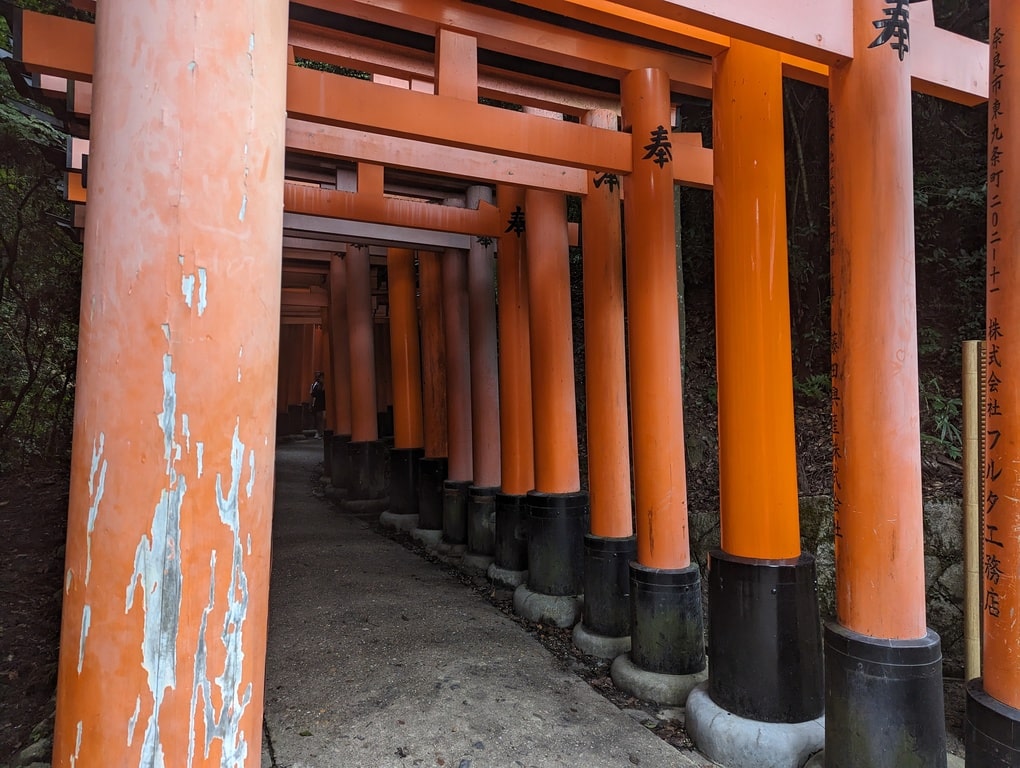 Personal Tip?
Everyone arrives and starts taking a thousand photos, with tourists all around you in the shot and the pictures aren't all that great. As you head further up, people get bored of taking photos and not as many people make it up higher, so once you get 50-75% of the way up, there is plenty more space to get photos with no-one in them.
Basically, hold off spending hours taking all the photos at the bottom as you'll get cleaner ones higher up. Admittedly, you will have sweat patches in the photos taking further up.
3) Arashiyama Bamboo Grove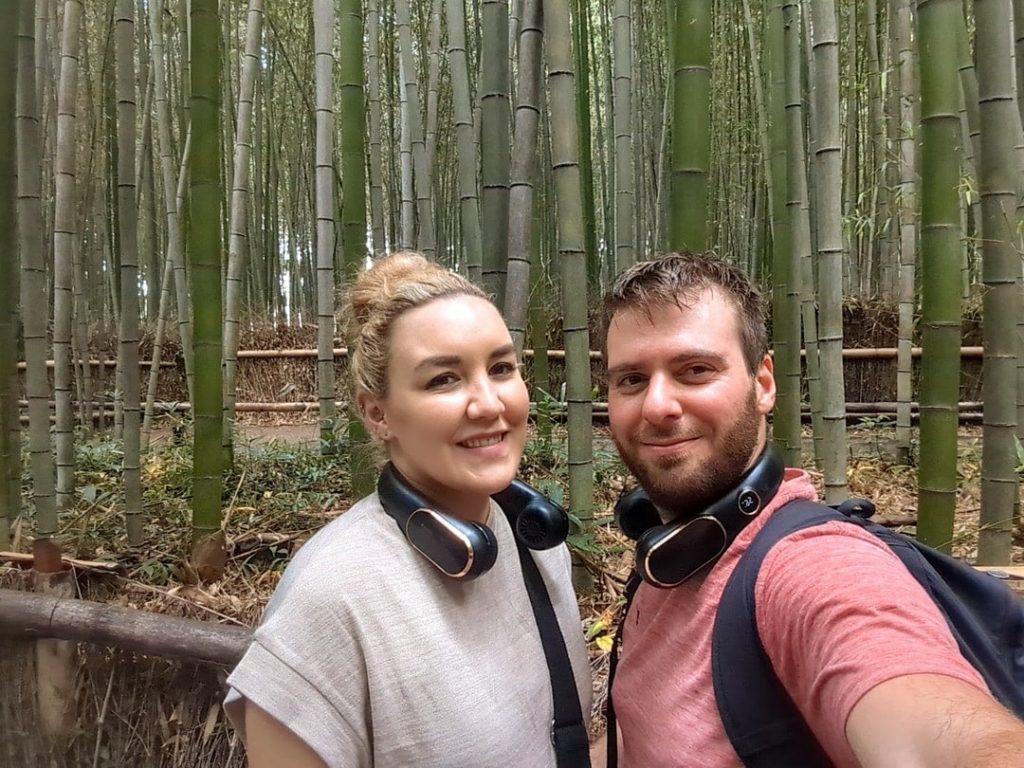 If I'm honest, when we started planning out our short trip over to Kyoto, this one didn't actually make the list. It then got sneaked back on due to its proximity to the Monkey Park, meaning it could easily be ticked off before heading back to the station.
This natural forest does look stunning as you walk in, while it stretches for so far, so again, don't take all your photos near the entrance like the many other tourists do and instead hold off a bit and find yourself a more secluded area to get them.
There were also some shrines, where we watched people ring the bell, before bowing twice and then clapping twice and a final bow. This is the traditional form of worship in Japan, you need to bow quite low to show respect to the deities.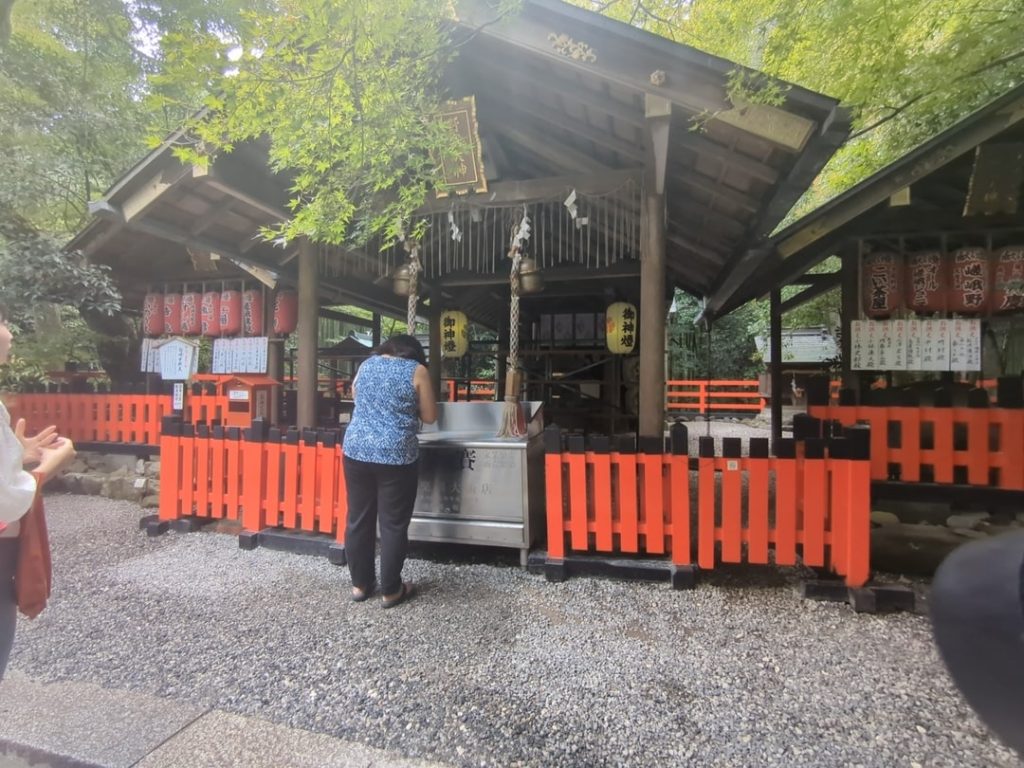 There was also a number rickshaw tours going on around the forest. I personally found them a bit weird and imperial, having someone pull you along, but the idea of a guide while skipping the steps after already doing 20,000 steps does sound intriguing, so I understand why people did it.
There aren't too many rickshaws, so you don't find yourself constantly moving out of the way, which is good.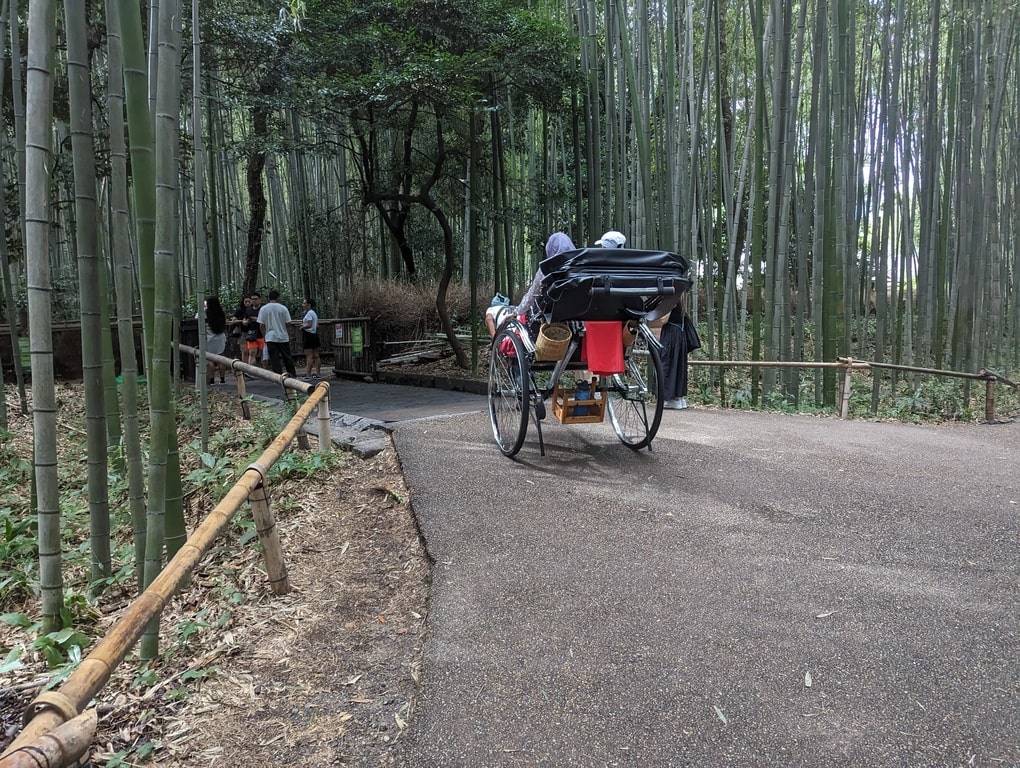 How Much Does It Cost?
The entrance fee is free, again I was happy to see this! Your only cost is travelling here.
How Long Does It Take?
It depends how long you want to go, whether you want to walk the whole thing. If you want to do the whole thing, then 30-45 minutes is normally ideal, however after about 20 minutes, we felt like we had 'completed it' and decided to head off. It was spectacular, but there is only a set amount of bamboo we can see before we feel like we're repeating ourselves.
How Do I Get There?
If you're coming from Kyoto station, then you will need to take the JR San-In line, heading towards Kameoka, getting off at Saga Arashiyama station. You will then have a 10-15 minute walk to the entrance.
If however you did the monkey park beforehand, which I'd recommend, then you simply have a 15-20 minute walk, going across the bridge (with great views for some photo opportunities). It may be 20 minutes if you decide to stop at any of the shops you pass, as quite a few did look interesting, not to mention all the incredible food on offer.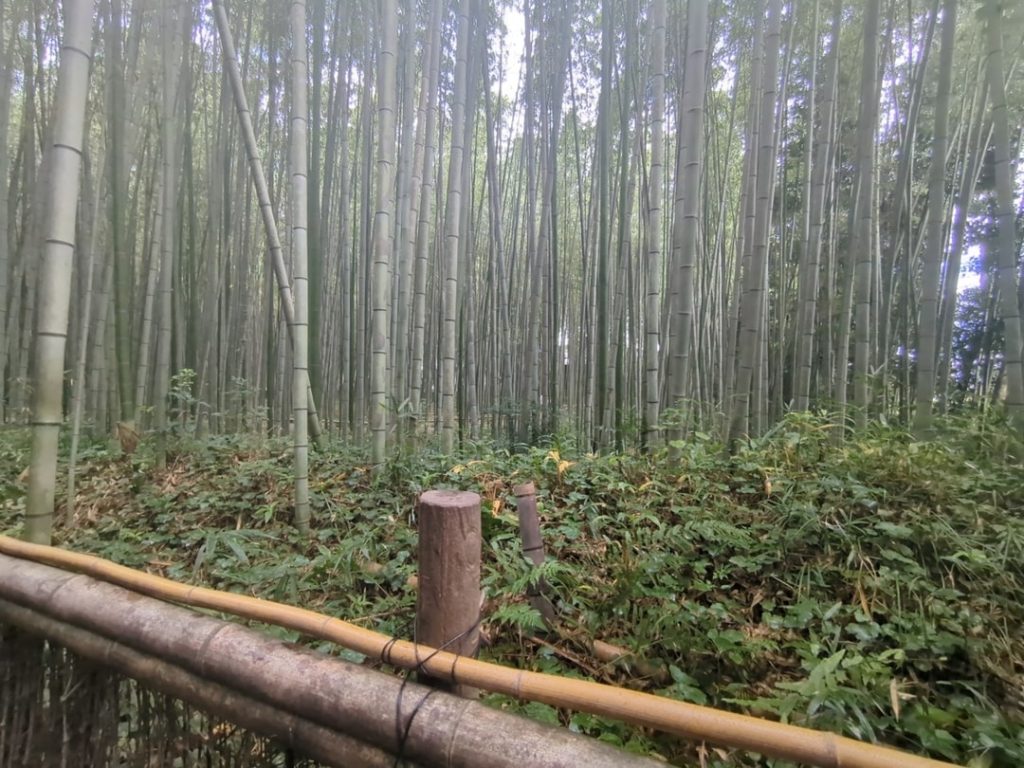 When Should I Get There?
The forest is open all hours of the day, so it does mean you can arrive at the time to suit you and decide based on how busy your schedule is.
Unlike some of the other attractions on this list, this wasn't too busy, there were certainly plenty of groups, but it didn't feel overcrowded despite being the middle of the day, perceived to be the busiest period, so I'd focus your morning key quiet time on a different area and slot this between activities, possibly after seeing the Monkey Park.
Personal Tip?
I have briefly mentioned this, but tick off the Monkey Park and simply do this one straight after. It's a short walk away and won't take a huge amount longer, before you head on for another experience.
4) Nishiki Market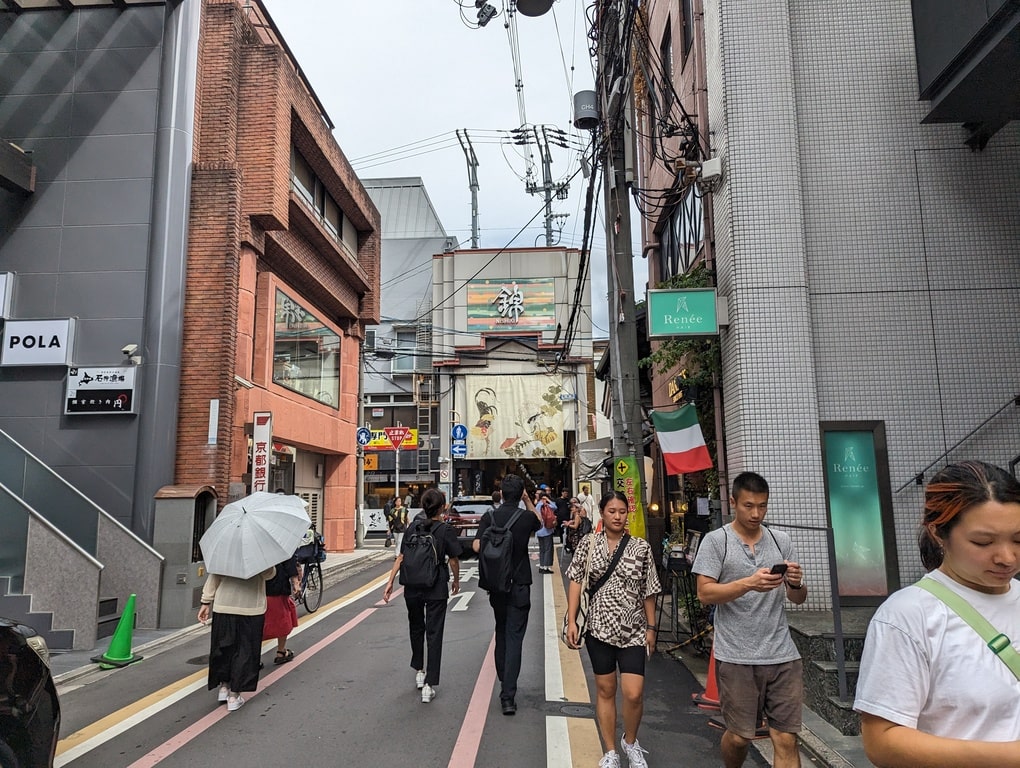 I love a market, they're always an amazing place to visit on holiday, allowing you to try some local cuisine, get some souvenirs and test out your language skills.
The Nishiki market is downtown, the best place to stay, while it was lively throughout the day. The narrow street has been serving people for over 400 years, while there are about 140 vendors located across the market, with plenty of other shops nearby as well.
We even found a Snoopy tea house, which sold absolutely anything and everything related to Snoopy, such as towels, teddies and ice cream with snoopy's face on.
You will also find the small octopus on a stick here, not my cup of tea, but a popular option it seemed. I did like the skewers of chicken they were cooking with a blow torch though.
We also bought the famous strawberry sandwiches from here. It's basically strawberry and whipped cream inside two slices of white bread. What did it taste like? Well, exactly that, a little odd and not sure I'd have again, but I do love strawberries so there is that.
I also picked up some great souvenirs here, focused around Studio Ghibli. I wanted to mention the souvenirs, as I kept contemplating whether to buy here or not, but the prices for the same products were two or three times more expensive in Tokyo.
I mainly took clips of the market, so you can get a full idea from our video on YouTube, but I don't have many pics (silly old me).
How Much Does It Cost?
The market is free to enter, but how much you spend on food and treats is down to you!
How Long Does It Take?
To walk from one end to another would only take 5 minutes, but as you'll be looking at each stand, potentially going inside some stores and trying a few tasty bits, it should take about an hour to complete.
How Do I Get There?
If you're going from the station, you can take a bus, being the Shiei 205 from the bus terminal right outside the train station. This will drop yuou off at Shijo Kawaramachi, a 4 minute walk away. Alternatively, this is a stop on the Sky Hop On bus route, which I will cover in more detail later.
You can also walk from the station, which takes about 30 minutes, but make sure to bring water for the heat.
When Should I Get There?
Well, we arrived for around 3pm and while it was busy, I don't mind a market being relatively lively. It also meant my stomach was ready for some snacks and I certainly made the most of it, trying several options along the way.
Of course, the morning will always be quieter, but if you only have a short amount of time in Kyoto then you should prioritise the busiest attractions for the mornings, such as the shrines.
Personal Tip?
Don't eat before you arrive, get here on an empty stomach, sure you might spend a bit more, but it means you will try everything possible. Considering a large portion of the stands and stores are food based, it would be a shame if you had just eaten lunch and didn't really make the most of it all.
5) Sky Hop On Bus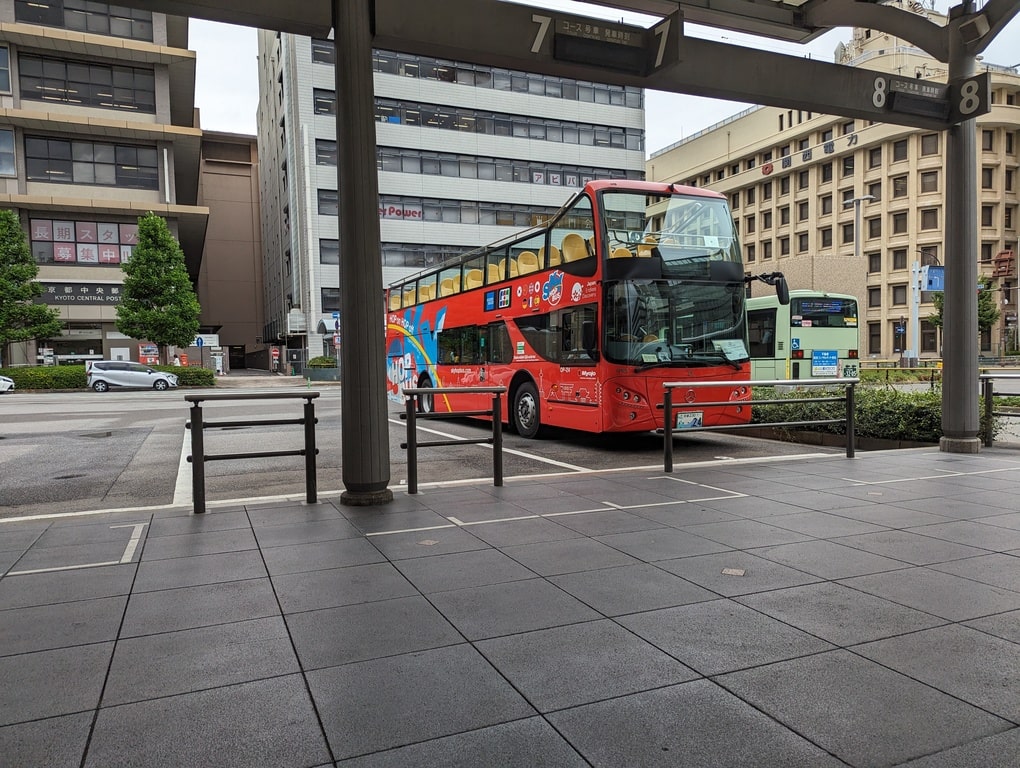 I am a huge fan of hop-on-hop-off buses, trying them out all across Europe, but I haven't really seen them outside the continent, so I was delighted to spot this in Kyoto, making it an unexpected item for the list. It also bizarrely doesn't make many other lists, which I think is ridiculous.
It's highlighted as an open top bus, which is maybe a bit cheeky, as we took 4 separate buses and not one was an open top bus, so maybe it's just lack if you manage to catch one.
The stops include:
Kyoto station
Nishihonganji temple (Kyoto Tokyu hotel)
Shijo Karasuma – the main stop for Nishiki market
Nijo-jo Castle (careful with your timings, we got off and it was closed already)
Kitano Tenmangu Shrine
Kinkaku-ji temple
Daitoku-ji temple
Kyoto Imperial palace
Ginkaku-ji temple
Heian-jingu shrine
Gion (Kotowa-Kyoto Yasaka)
Gojo-Zaka – the stop for the Kiyomizu-dera temple
Sanjusangendo – Kyoto national museum
One thing which wasn't great in the slightest was the audio guide. I mean it was absolute trash. Firstly, they used a robot voice rather than a real person, meaning it lacked the natural up and down of conversational talk and left you day dreaming after a while.
Also, the audio barely played at all for each stop, predominantly just playing irritating music. There were no interesting stories or tales from the area. This is one area which they really need to improve.
I loved this activity not for the rubbish audio guide, but for the ability to quickly and easily be able to get around town and tick off so many activities with ease.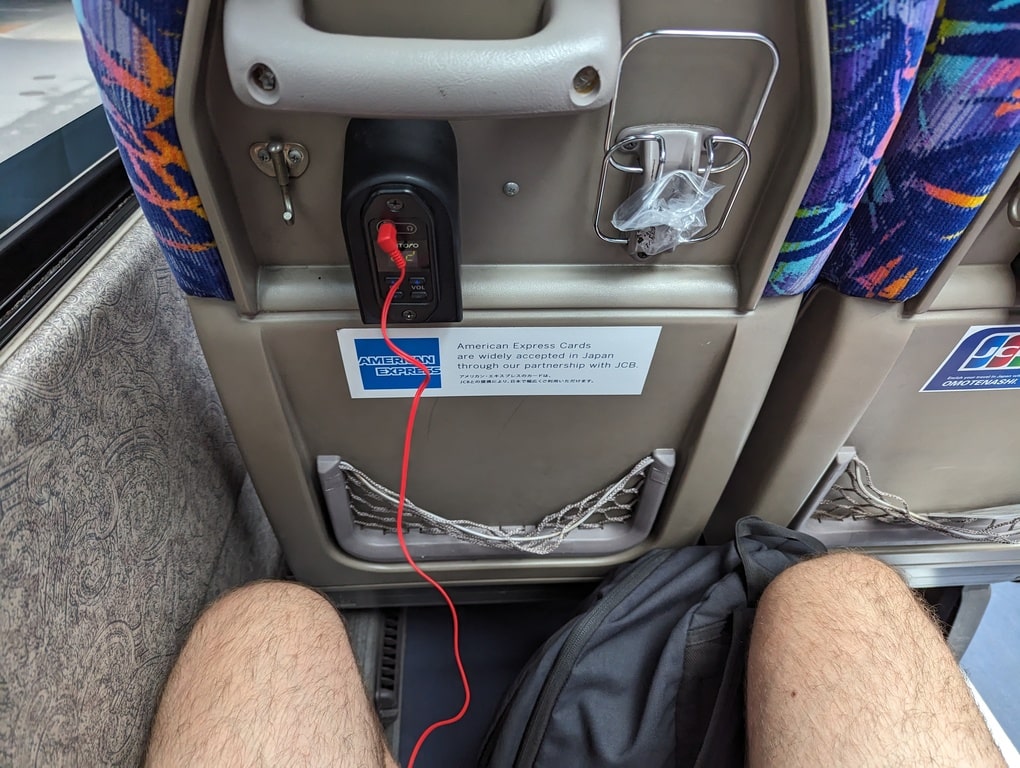 How Much Does It Cost?
For adults it is 3,500 yen, or 5,000 yen for two days. For children it costs 1,750 yen, or 2,500 yen for a two day pass.
How Long Does It Take?
The entire route around took about one hour, but if you plan on getting off at multiple stops then this will take 1-2 days to complete.
How Do I Get There?
The first stop and ticket stand are right outside Kyoto station.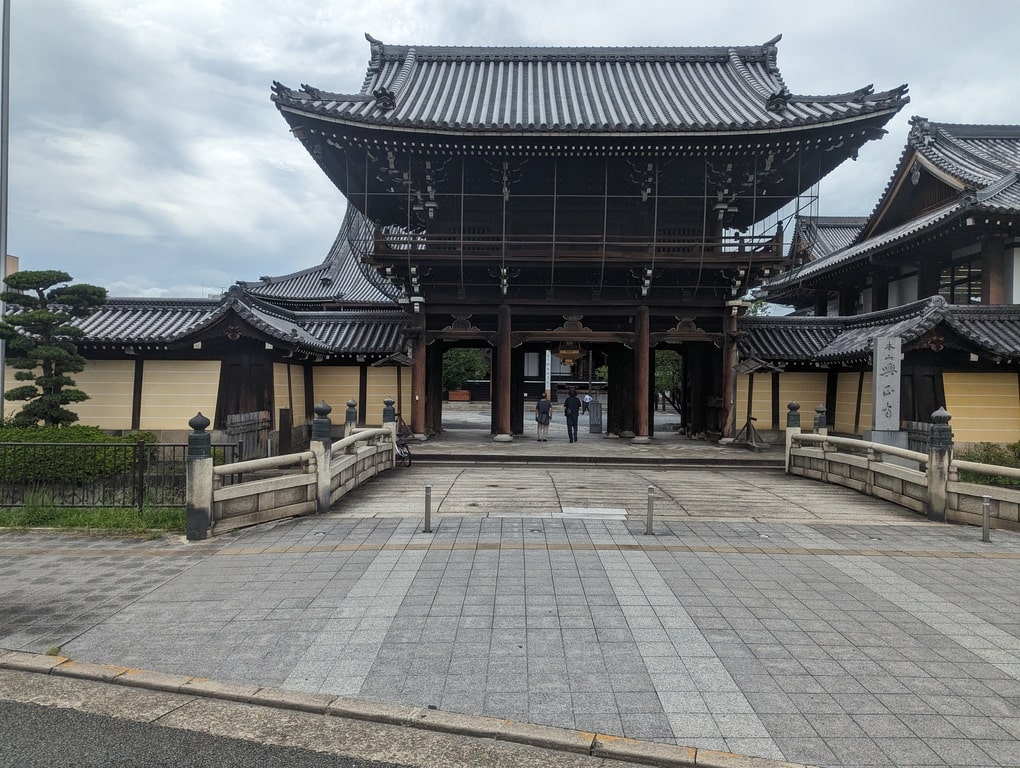 When Should I Get There?
The first bus takes off at 8:40 am and it ends at…I'm going to say 6pm. They will give you a leaflet when you pay for it which will show you the times. Or you can pay for it online and have it all setup on your phone, but we were outside the ticket office (at Kyoto station) so it seemed quicker and easier just to pay them and get our paper tickets.
I would recommend getting up for the first bus, as time will quickly tick away and you may struggle to tick it all off before the end otherwise.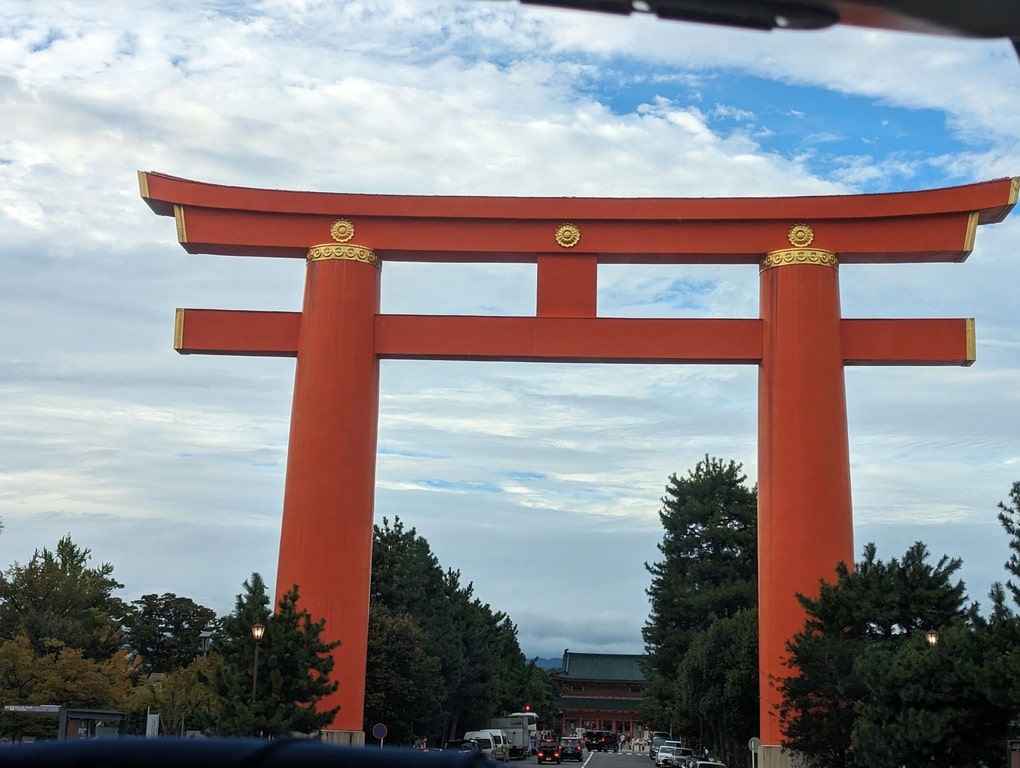 Personal Tip?
When I've taken hop-on buses before, they normally have a bus at each stop every 10-15 minutes, so you jump off each stop and get your photos before returning to the bus stop. However, these were far less regular, with a bus once per hour. This isn't ideal if you want to take lots of stops.
Tip number two, the price for one day was 3,500 yen, while if you wanted two days it was 5,000 yen. It would be very difficult to tick everything off in one day, unless you plan on just sitting down and looking out at it all, so it might be worth getting the two day ticket if you have the time for it.
6) Eat A 10-Yen Coin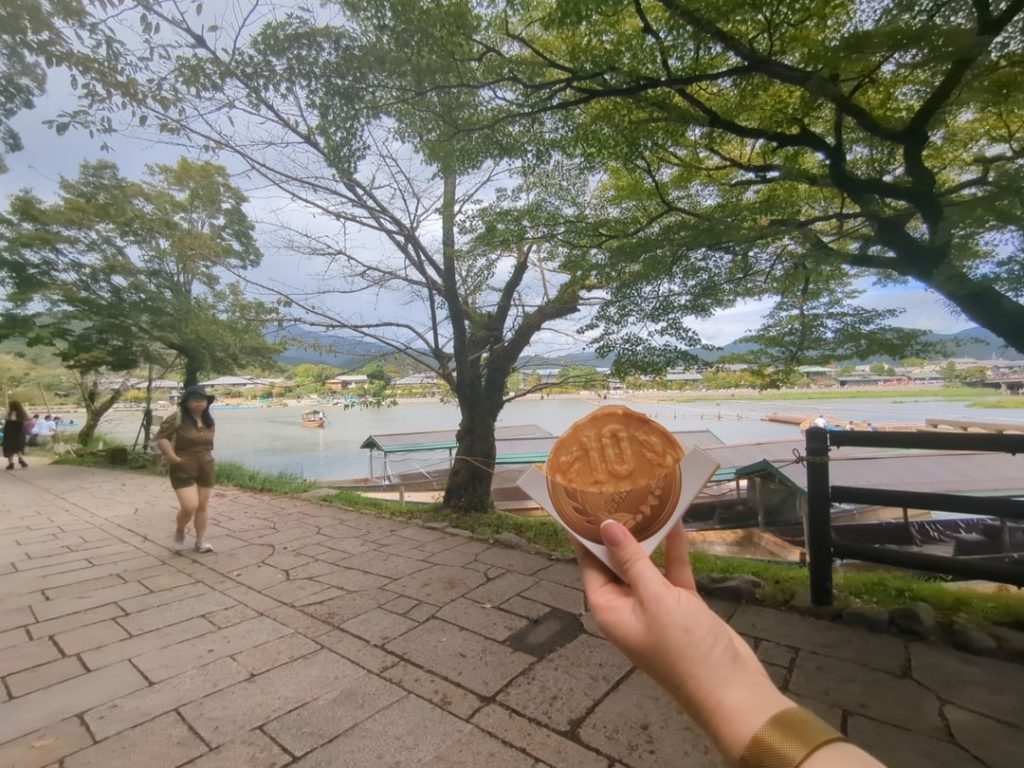 Ok, I say a 10 yen coin, they're basically a pancake with melted cheese in the middle, need I say more?
Well, yes I should, considering this is a guide. People are obsessed with these in Japan, whether you look on Instagram or Tik Tok, travel guides or simply speaking to anyone.
One downside, there is no where near enough cheese. They place a slab in the middle, but you have to eat the doughy outside before you get to the cheese, which is a little frustrating.
Which cheese you ask? Good question! They use mozzarella, which means it's extra stringy, like an advert for Dominoes. I do think other cheeses would be worth experimenting with, such as ones which could add more flavour (maybe some Red Leicester, just throwing it out there).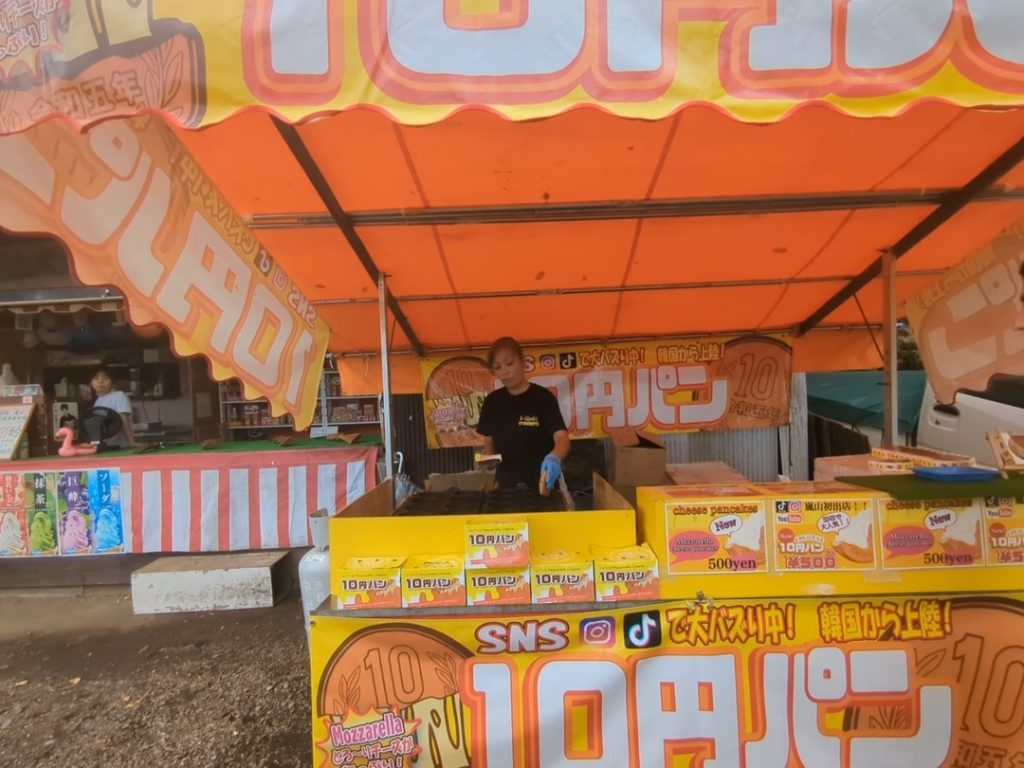 How Much Does It Cost?
It cost 500 yen to buy one, so not too expensive at all. This is hardly going to be a whole lunch, just a naughty snack after an intense hike, to keep you going that little bit longer.
Where Do I Get one?
These are sold at a number of locations, but we got ours from the exit-base of the Arashiyama Monkey Park. Once you get to the bottom, there was a stand setup selling them, so you can watch her work her magic and make them in front of you. The crowds aren't too intense, so we got ours within about 3 minutes.
Hidden Gem
Sure, I should be highlighting Japanese food, but we ate Japanese food virtually every day and being English, we start to crave Indian food if we go too long without it. We looked around for a decent one and came across one purely by mistake.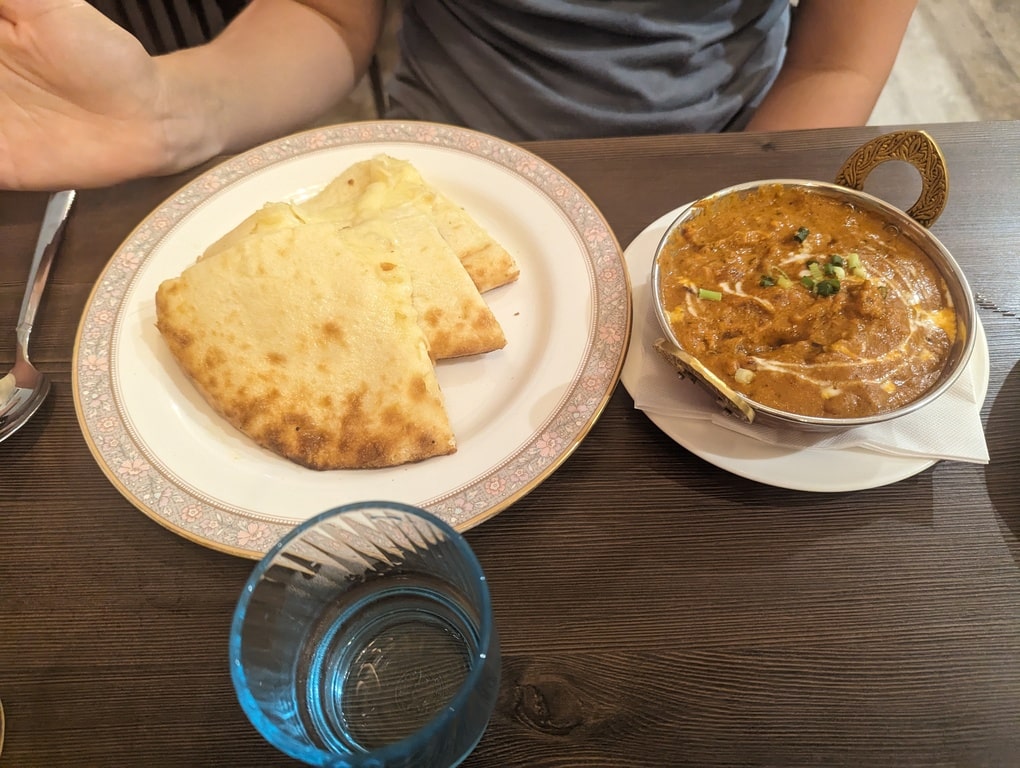 It wasn't effectively listed on Google Maps (the image is of a car park and doesn't show up when you search for Indian restaurants) and they didn't have reviews setup (albeit they are on Uber Eats), they were upstairs above a shop and completely hidden away. But my word, it was one of the best Indian restaurants I've ever been to.
The food was beyond words, the cheese nan was the best Raquel has ever had and the curry was simply spectacular. It was called Queens Restaurant & Bar. Not sure about the bar bit, maybe that was downstairs or next door, but we were sat in the restaurant upstairs and loved every second of it.