We've had a good few weeks of cold weather, but the sun is finally starting to poke it's head out, which means one thing; Beer gardens!
Me and Raquel have lived in Brighton long enough that we can certainly share our favourite spots to enjoy a pint, whether it's due to the size of the garden, the quality of the food or the scenic area.
So read on for our list of the best beer gardens in Brighton and if you have any questions, don't hesitate to get in contact.
1) Good Companions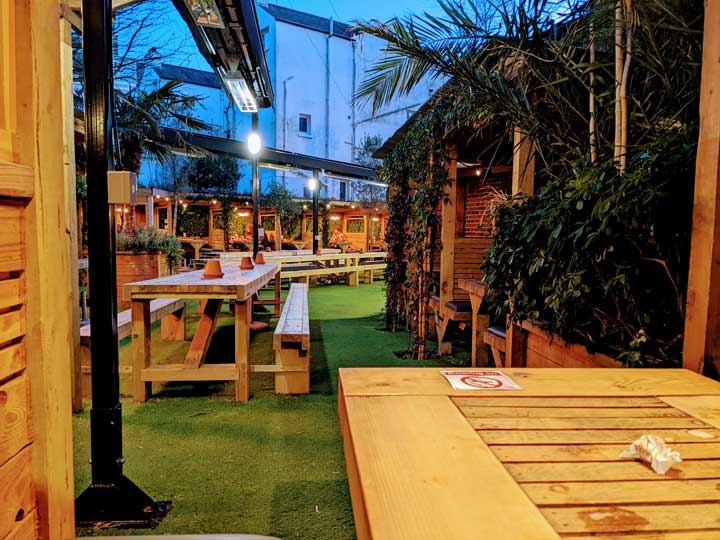 The Good Companions beer garden takes our top spot, easily our favourite in the entirety of Brighton and Hove.
With plenty of seating, a great menu, Blue Moon on tap and a great environment, this one always feels ideal for a summer visit.
Located near the Seven Dials roundabout, this one is a little further from town, but it is always my mates favourite bar to visit first when they arrive.
2) Brighton Zip Bar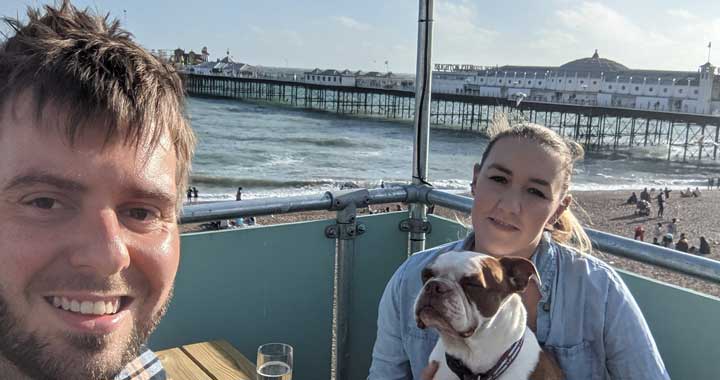 The view of the beach and the pier make this rooftop bar an absolute must for anyone visiting Brighton.
There are plenty of seafront pubs in Brighton, but the elevated seating area of Brighton Zip Bar means you get much greater views.
If you feel like being adventurous, you can also take the zip wire across the beach right from the bar, but my fear of heights would hold me back!
3) Sidewinder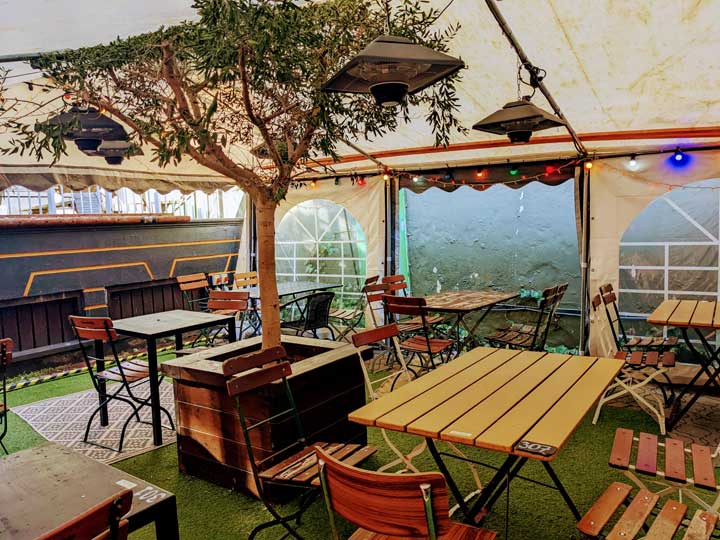 The Sidewinder is the one bar in Kemptown that makes the list, but it is certainly worth the journey. We were actually surprised by quite how big the beer garden was, with several separate sections, meaning you'll always be able to find a booth or a table even in peak summer.
The Sidewinder also offers table service via an app, meaning you can find yourself a table and get comfy while the beers are brought over.
The atmosphere was amazing, while there were also plenty of dogs running around, which is a big plus for us.
4) The Hare And Hounds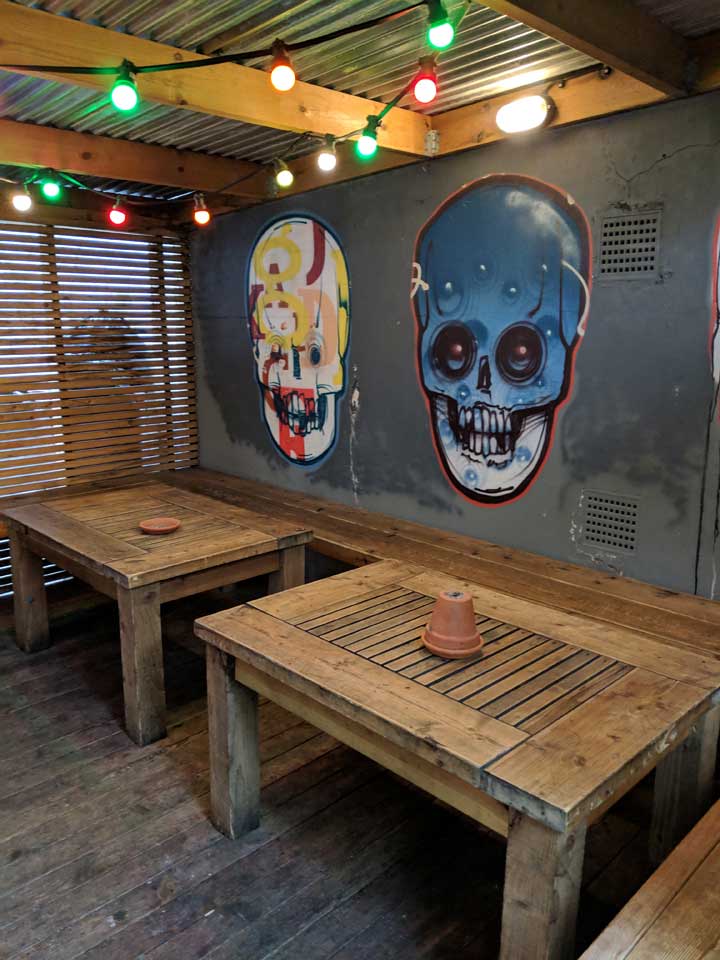 This is our local pub, but it's proximity to our home certainly didn't sway our choice, as we have always loved this pub, often making quite a long walk to visit on a Saturday.
One of the biggest reasons for our love for the Hare and Hounds is the unbelievable Thai food. You have plenty of Thai restaurants in Brighton, but this is the best, which is astonishing for a pub.
The booths are covered, meaning you don't have to worry about the rain, while there are plenty of exotic plants around the booths. They also serve Blue Moon, you might have noticed by now we're big fans of the pale ale.
If it gets cold outside, there are plenty of seats indoors and booths as well.
5) Open House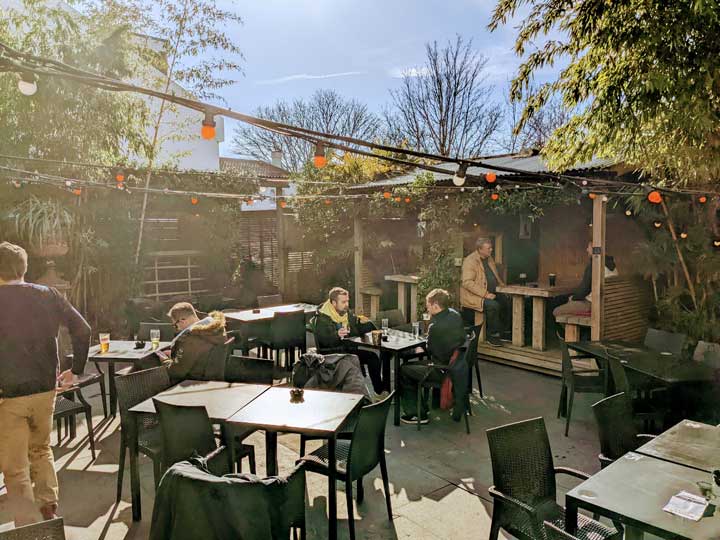 Located right next to London road station, the Open House is a great pub with a decent sized garden and plenty of tables and booths.
The Open House gets quite lively in the summer months, while I love how green it all feels with plants around every booth.
The Open House is dog friendly, while they also have heated pods and heaters on the booths to ensure you remain warm as the sun goes down.
6) The Hove Place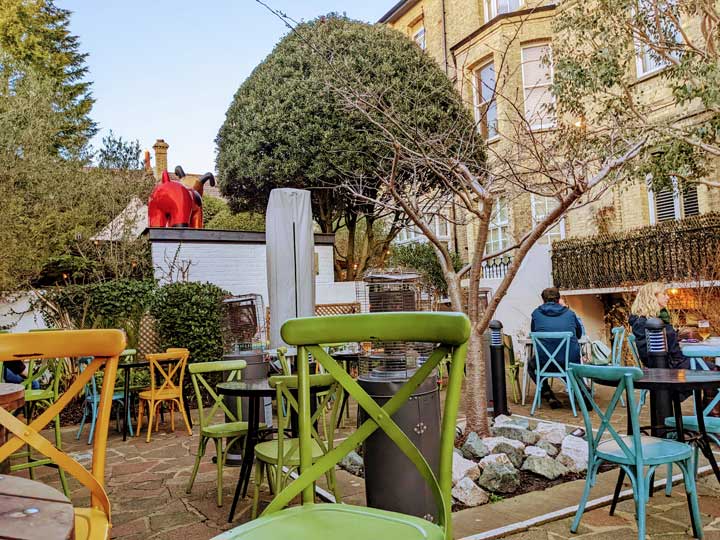 I used to live in Hove and this was my favourite local beer garden, located in a residential area, while they also have one of the giant Snowdogs that were auctioned for charity, called 'Dave the dog'.
The inside area is quite small, so you need to book a table for the weekend, especially if you plan on eating, but the outside area has plenty of seats and I've never seen it at full capacity, so you shouldn't have too many issues getting a table.
7) Hobgoblin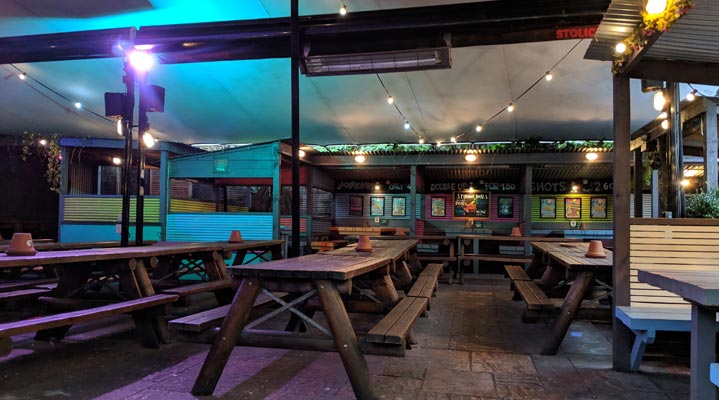 I would argue that this is the biggest beer garden for capacity, however it doesn't offer as much in regards to scenery or plant life. But one thing I do love about the Hobgoblin beer garden is the incredible street art coating the walls.
They serve Blue Moon on tap (winning), while they also have a photobooth inside, so you can get some drunken snaps with your friends.
They also have the outside area completely covered, so you don't have to worry about some dark clouds overhead.
8) Horatio's Bar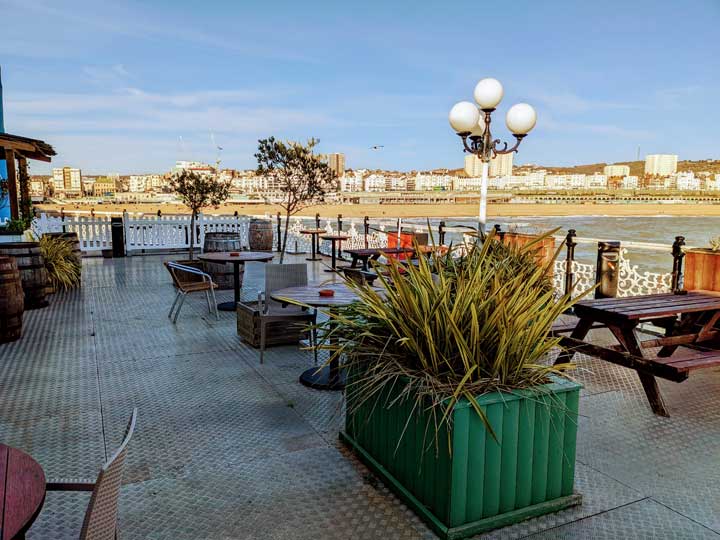 Horatio's is found near the end of Brighton Pier, before you get to all the rides, while it has become a common trip for me after attending BrightonSEO.
The beer garden isn't as big as some of the others on this list, however the views it offers are easily some of the best, making it 100% worth its place on this list.
9) Revolution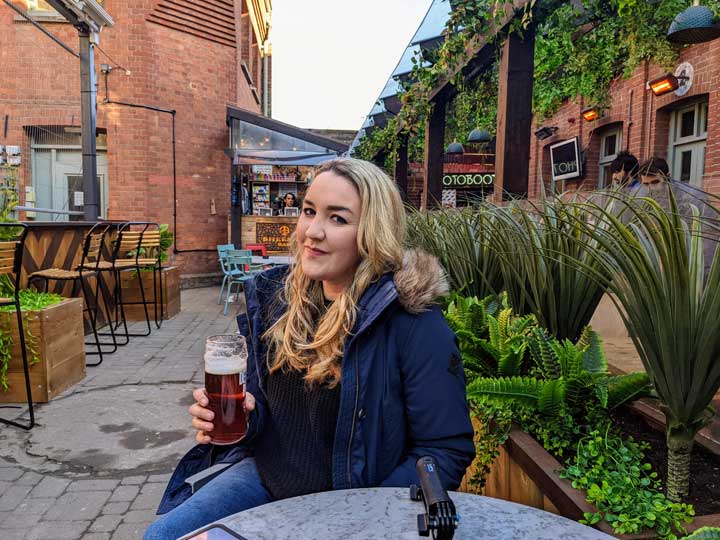 Located on West Street, straight down towards the beach from Brighton station, this is a bar that's popular with younger groups (damn I'm getting old) such as students. It's also host to a large number of stag and hen do's on the weekends.
You've undoubtedly heard of Revolutions, or Revs, being a national chain, while it stays open late with a dancefloor.
They have covered and uncovered tables, while they also have a shisha bar with plenty of different flavours on offer, which you can get setup for your table.