Trafalgar Lane
By far the best spot in Brighton for graffiti is on Trafalgar Lane, just off Trafalgar street, where there is copious amounts of street art stretching the entire pathway. You don't get many cars down here either, so you can spend your time getting plenty of snaps on your phone.
Bruno Mural
The Bruno Mural is based on the wall of the former hen do house Seascape on the corner of Ditchling road and Kingsbury Street, arranged by Rob Hill, the owner of Fizzbox.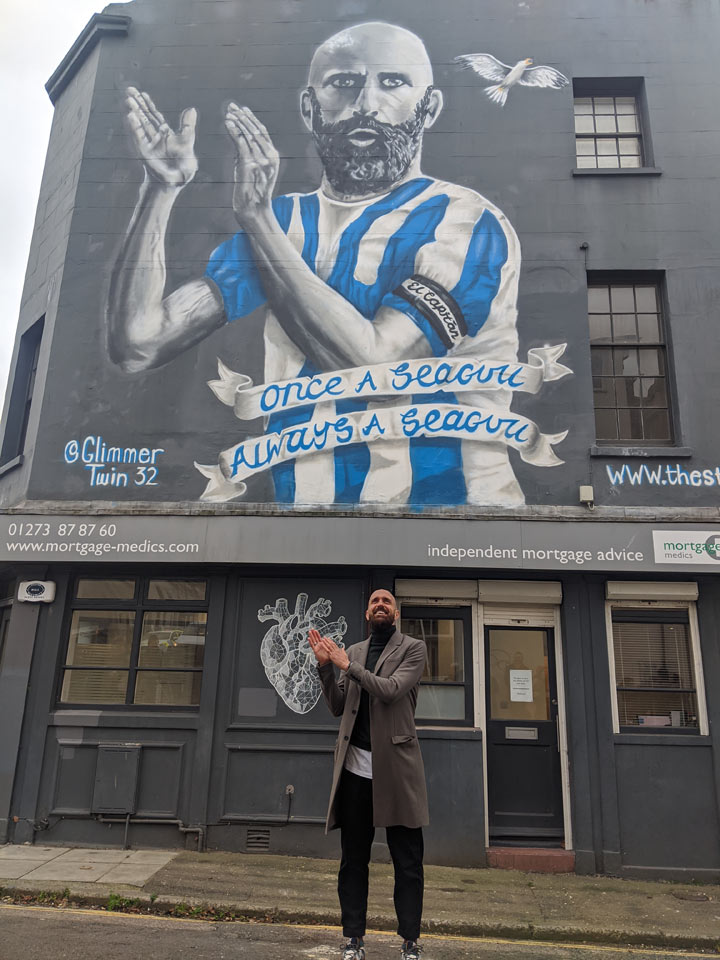 I had the good fortune to work with The Stag Company and Bruno to launch the Bruno street art, located on the Seascape hen house based just off the Level, which people see as they drive into the city from London.
Family Guy House
Located near the fire station at the end of London Road, the Family Guy house is a unique way to add some value to your house (albeit it might only sell to younger people or students), I love walking past this place. This whole road tends to be quite creative with painting their houses, there are a few down there.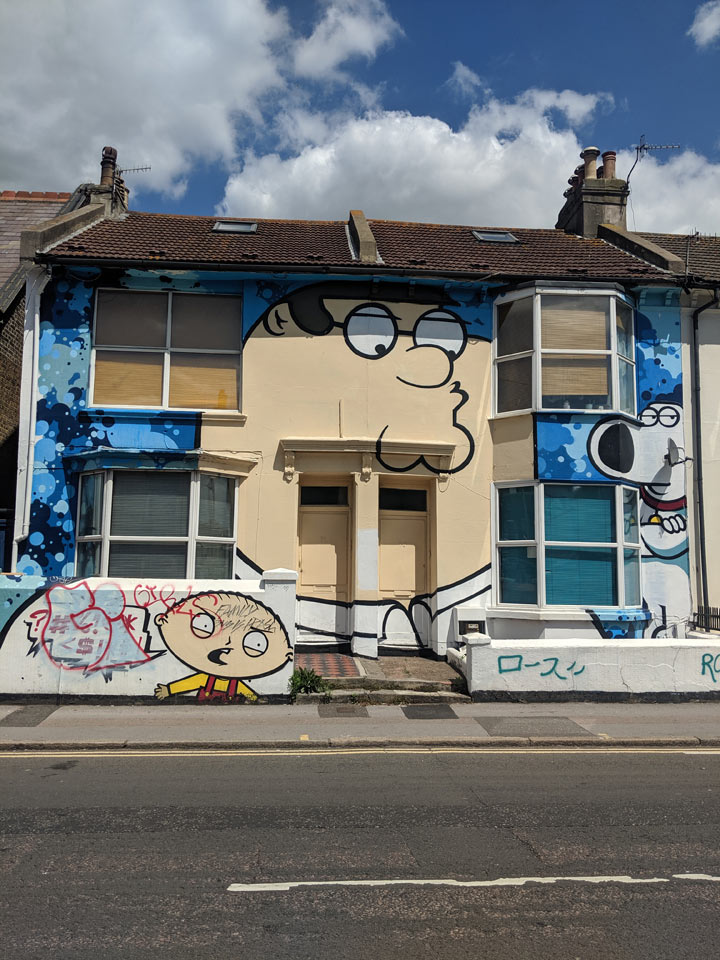 Upper Lewes Road
I hadn't noticed how much amazing street art was on this road, unless it's all new, but I had to walk someone's dog down this road and it introduced me to a whole new section of unbelievable graffiti!
It seems to have an animal focus, but it covers a large portion of this long road, so make your way along the 5 minute long road.
The Rest
There are so many streets I could list it would take me the best part of a weekend to write it out (on the to-do list for the future), so below is the best street art I have found in Brighton over the past 6 years, but be aware that much of it changes over time.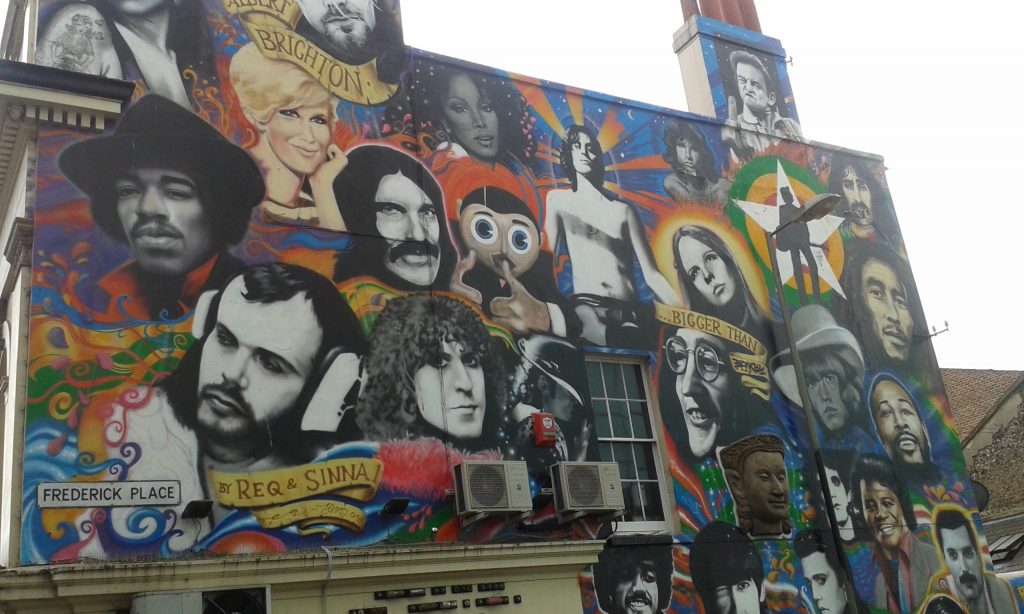 I have lived in Brighton for what must now be 15 years, however I realised, despite the abundance of street art on every corner and wall, I had never taken a single photo. I wanted to fix this and share with everyone all of the stunning art you will see around town if you come to visit. Many people label this graffiti in a negative manner and put it down as 'trash' and a felony, so I wanted to show the other side. Each piece is more breath taking than the last.
If anyone wants to use any of the images in this article, feel free to, but you just need to place a link back to this page, to attribute that the photography came from this site.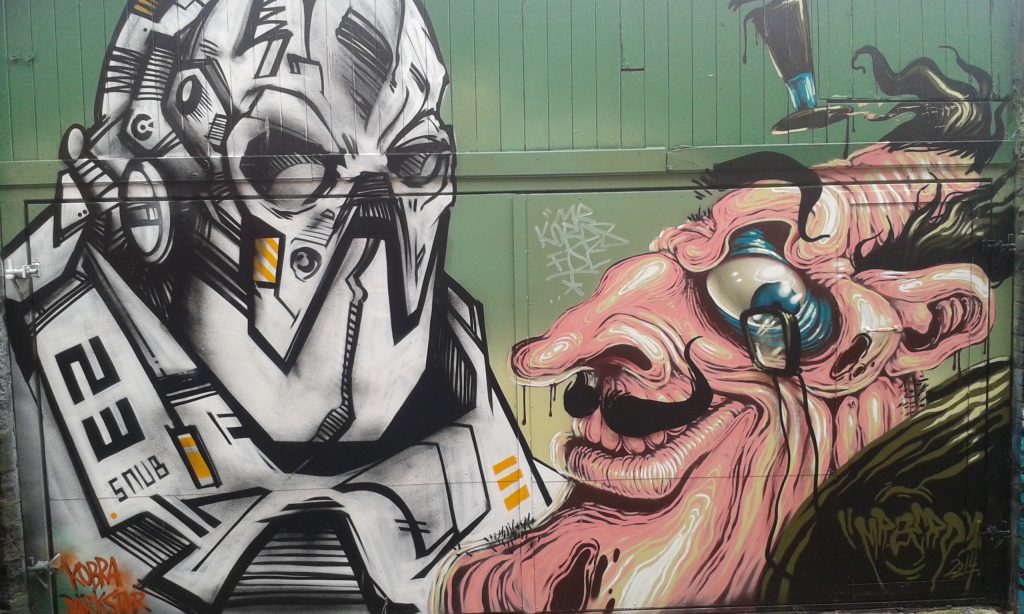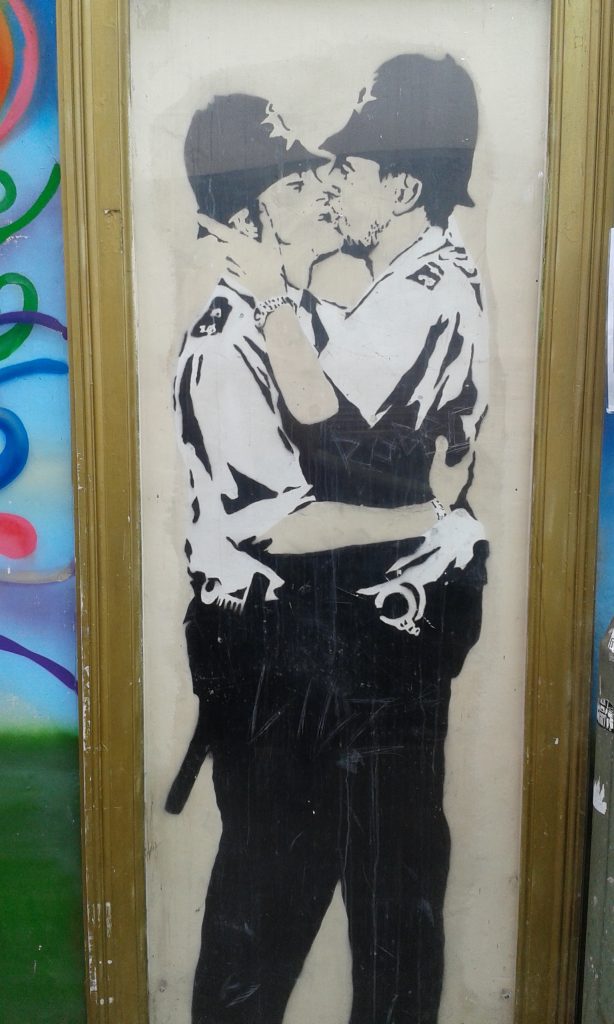 The two kissing policemen above are actually a famous design by Banksy, hence the reason it is in a frame, as it is on the side of the Prince Albert pub and they are looking to protect it from vandals, as it clearly added a good few hundred thousand to the value of the property, not too bad! I need to get Banksy to spray on my walls!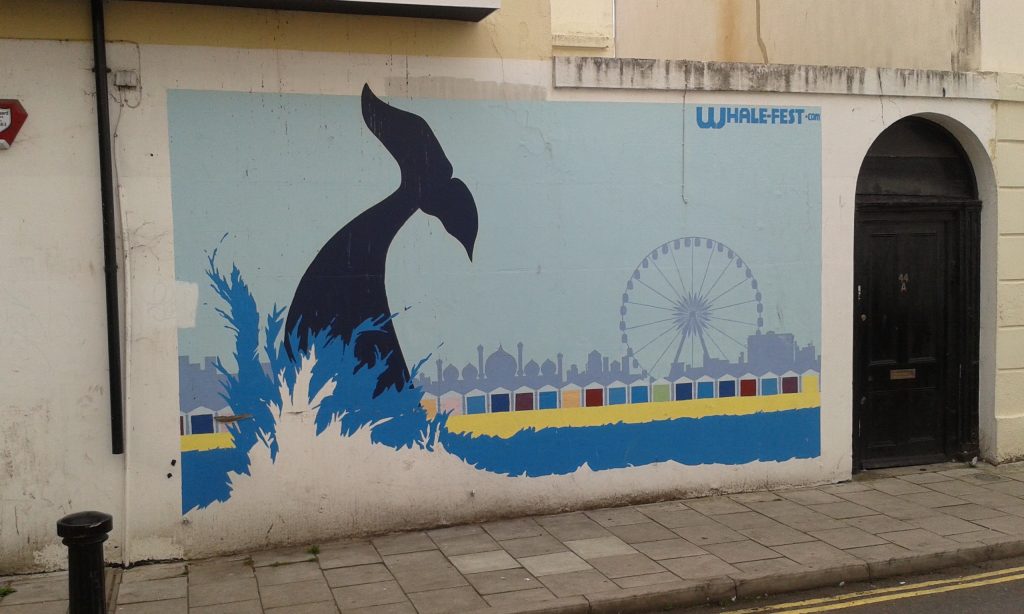 This one isn't quite as stunning as some, but keep scrolling down for some truly creative pieces of art.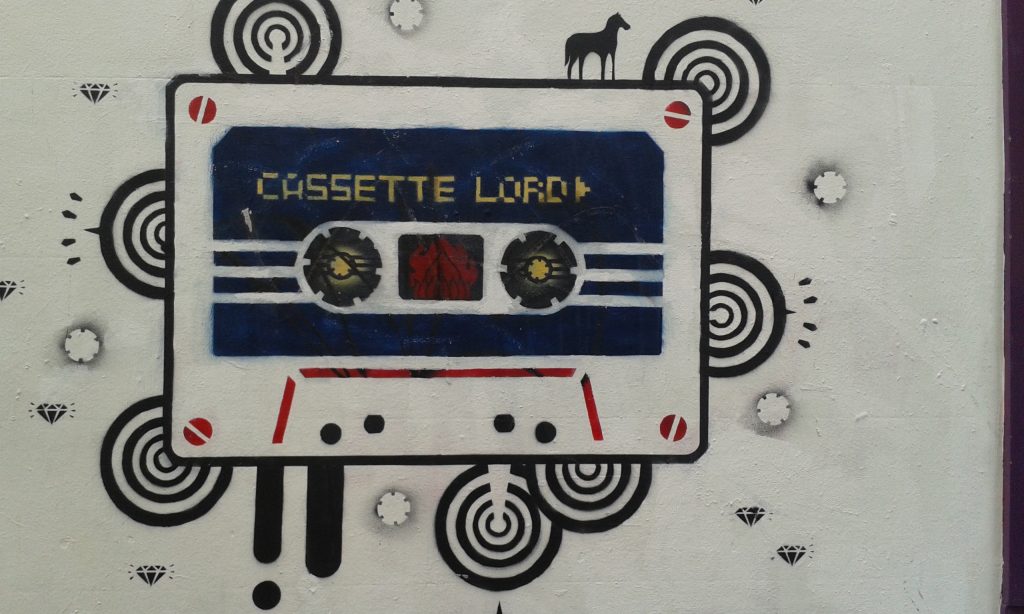 Many people might reccognise this from electric boxes all over the country. Cassette Lord is probably the artist I recognise the most behind Banksy.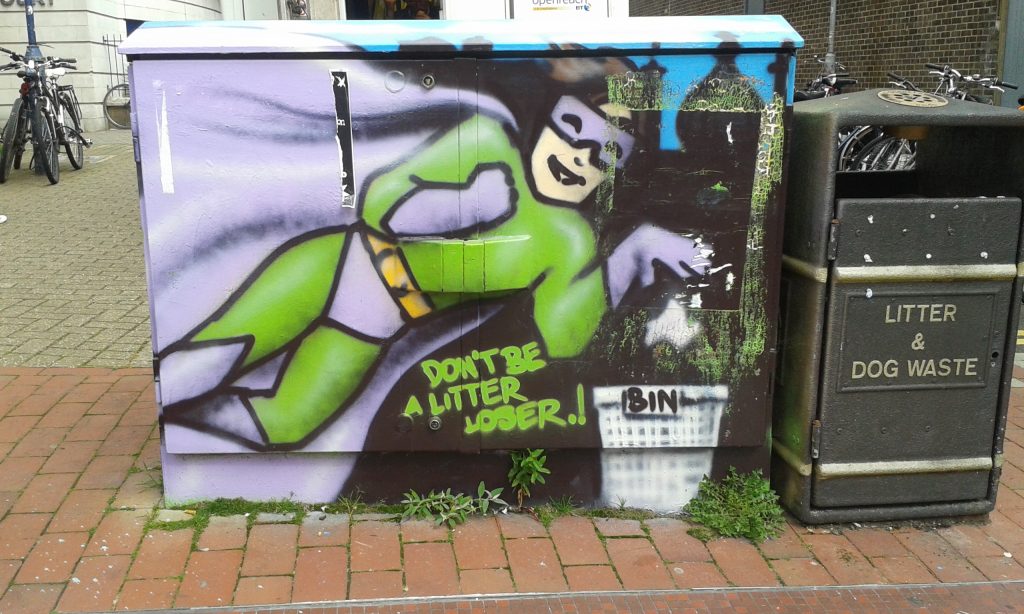 I loved the randomness of the one above! Couldn't spot who it was by, but a proper laugh.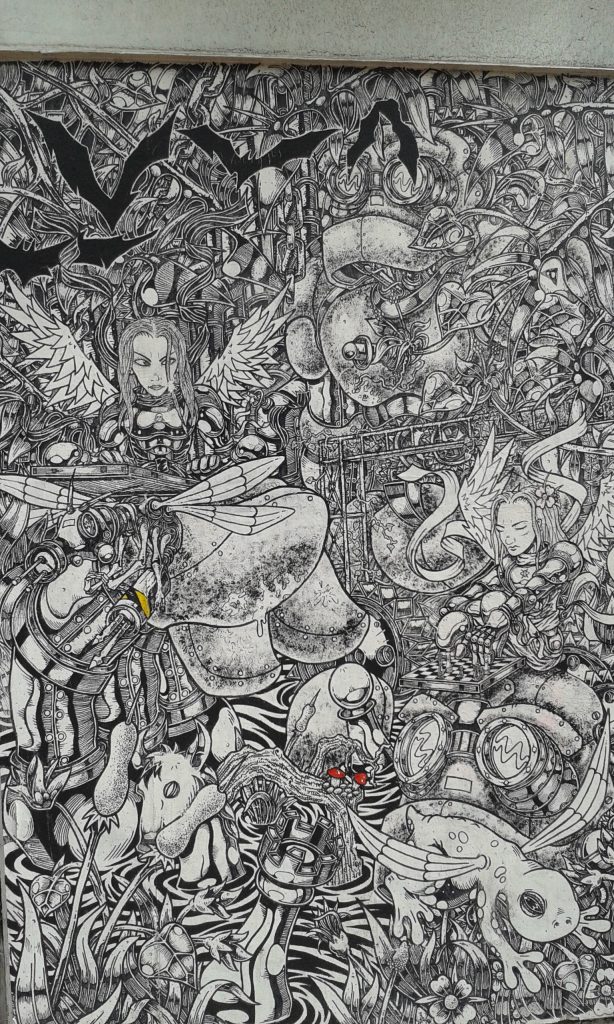 The guy who did the design above also designed a skull in the shop opposite, which focuses on people painting pottery (mainly pottery skulls), often filled with kids parties and hen do's.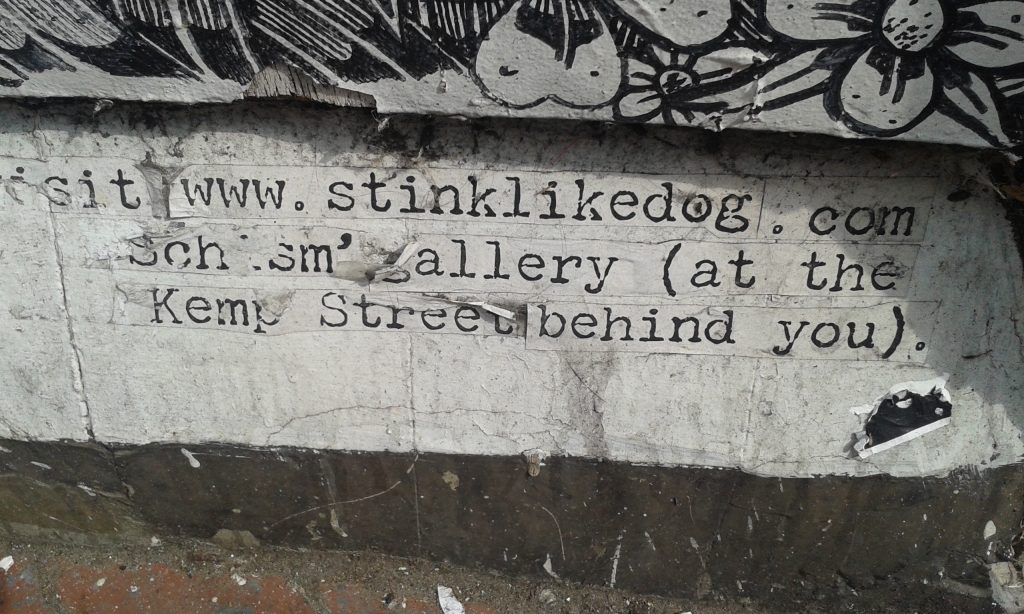 I also thought it was only fair to grab his website address for anyone who wanted to see further art by this amazing artist.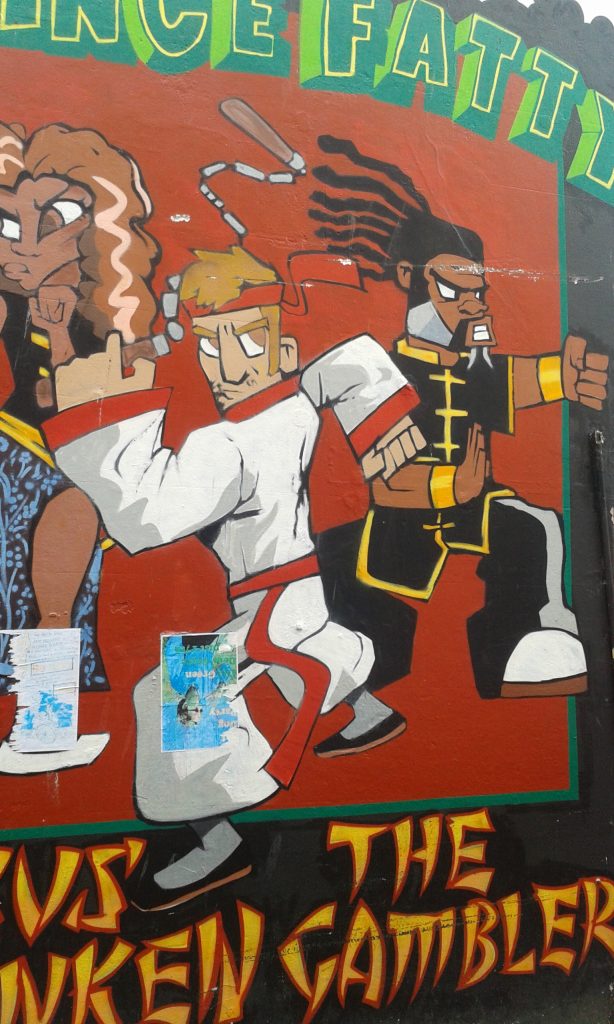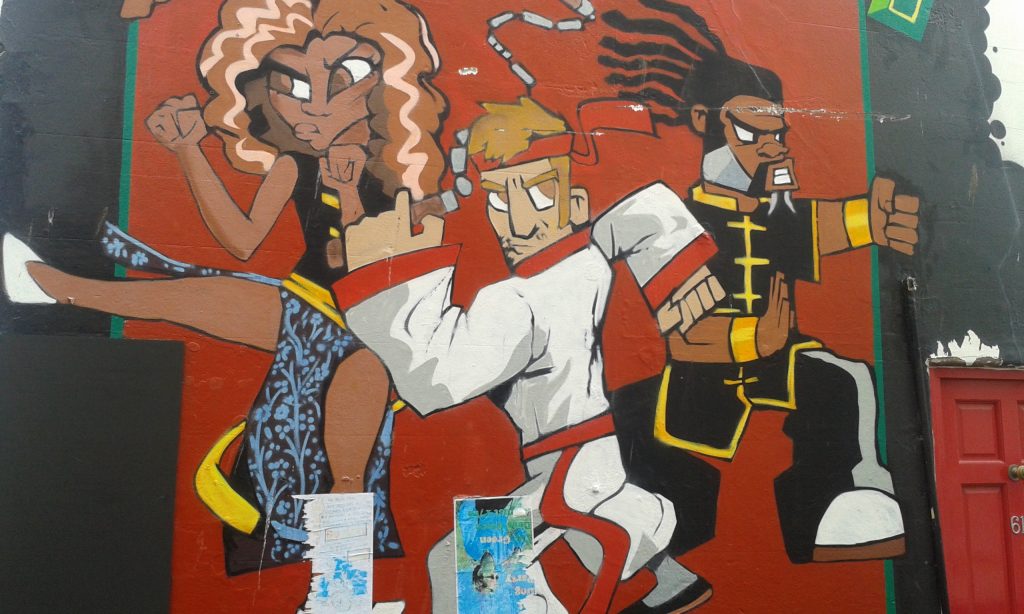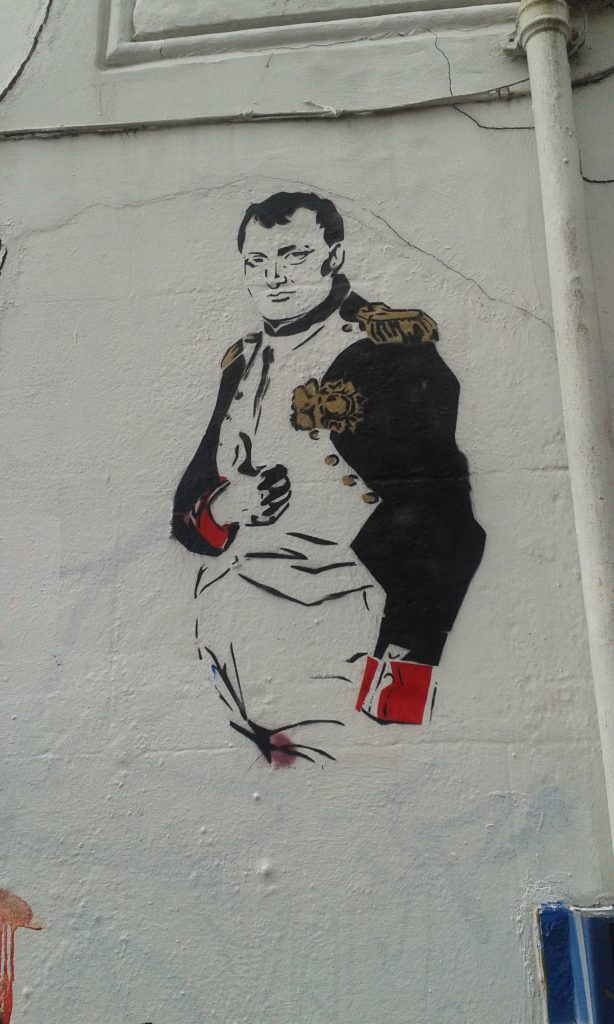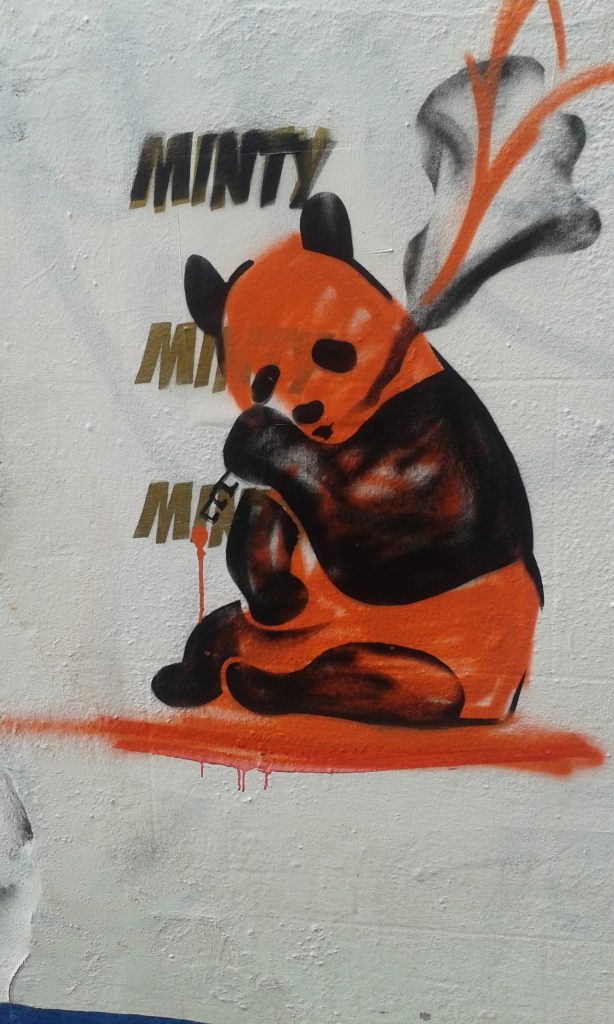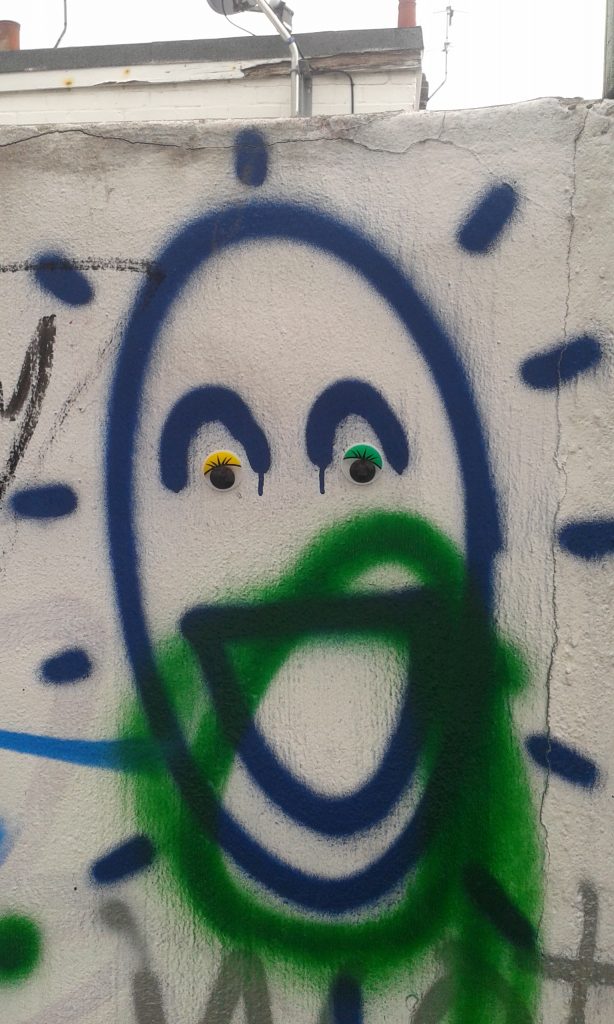 Ok, I know a fair few of you think the one above is rubbish. The main reason I took the photo was because someone had placed googly eyes on the face, which I thought was really different, creative and innovative. It will never win any awards, but it is the little additions that impress me.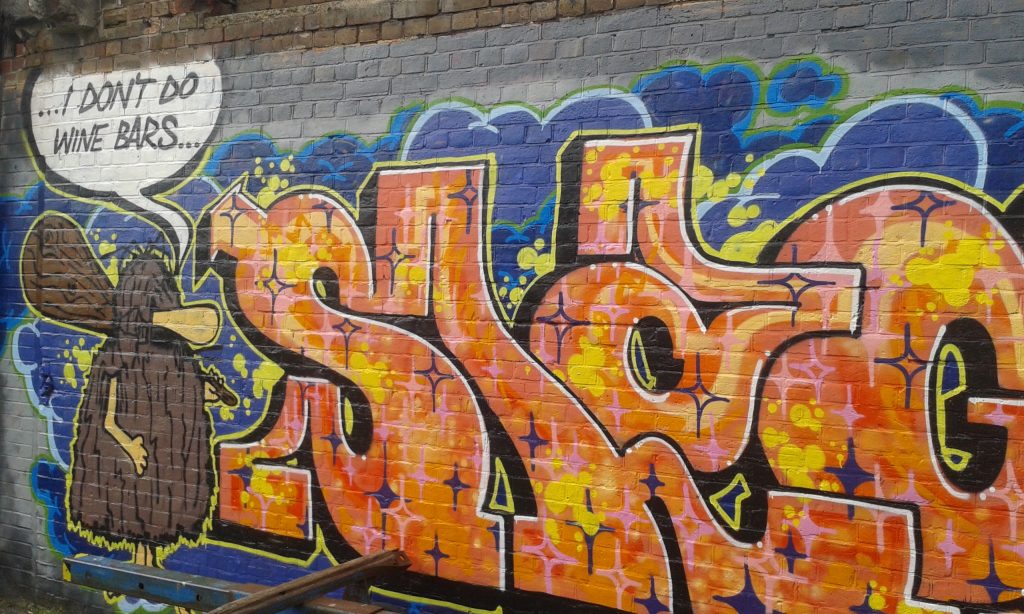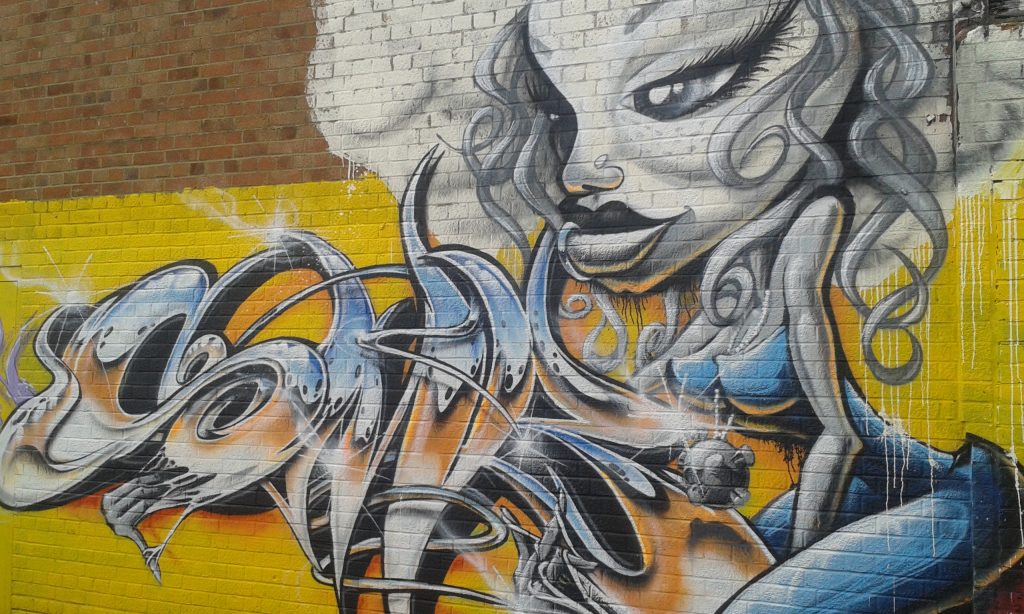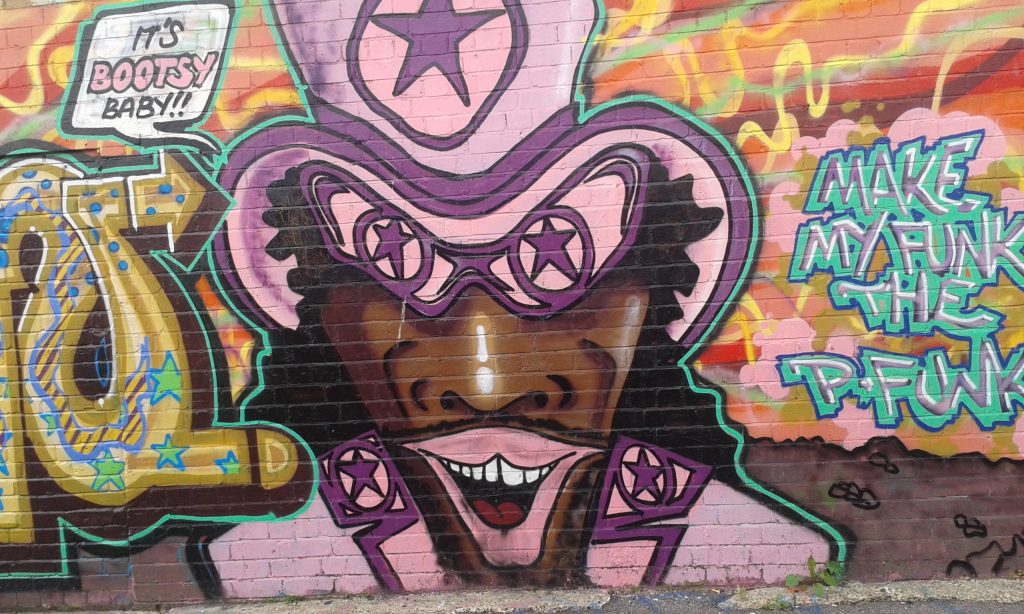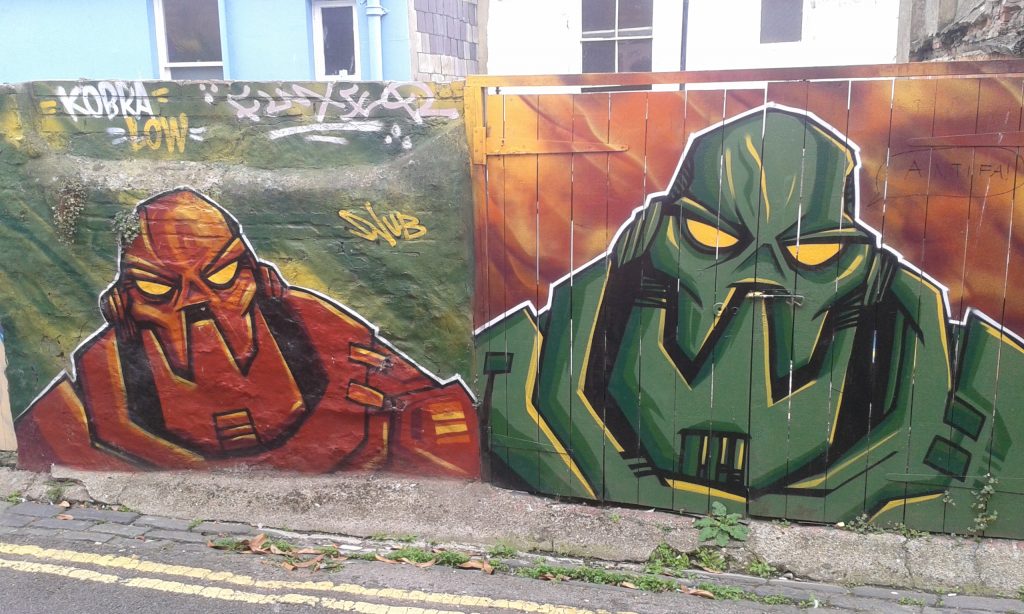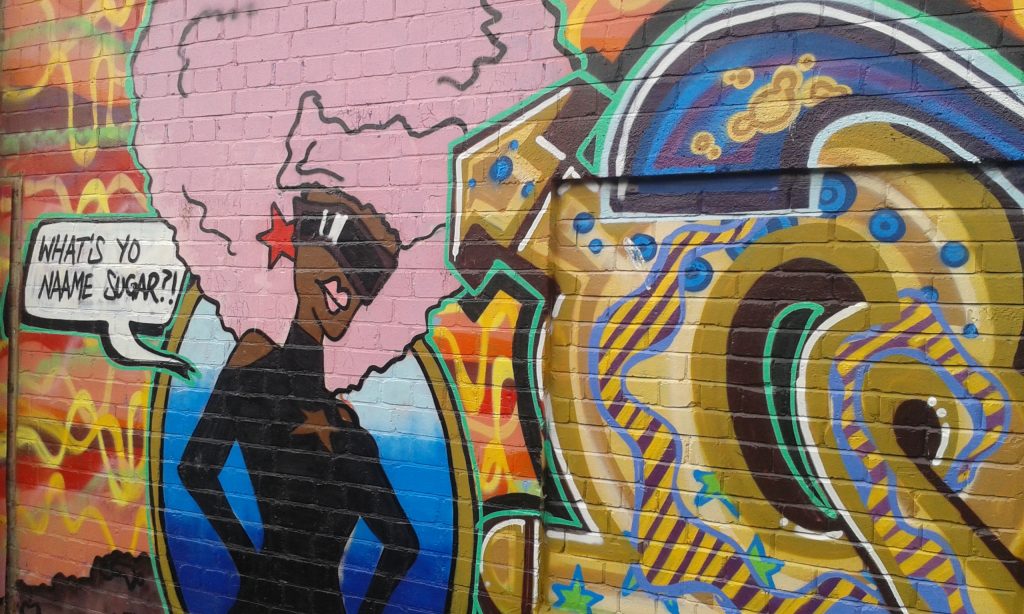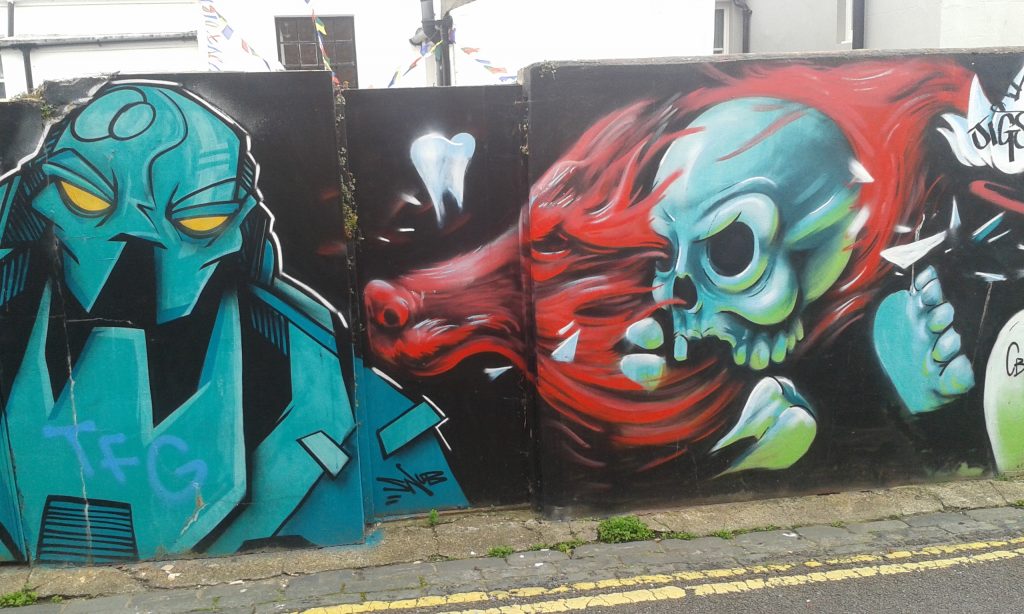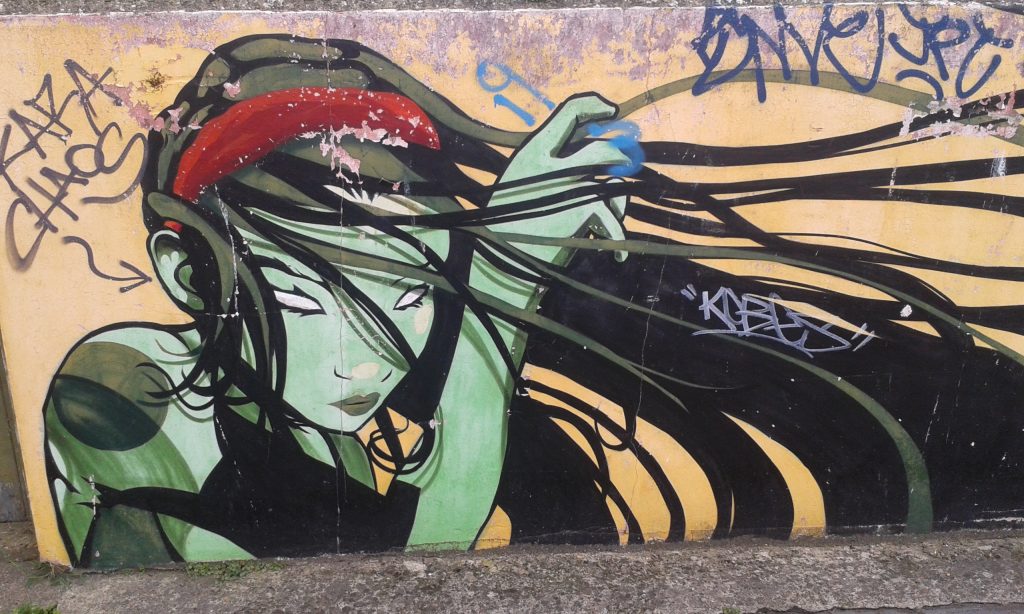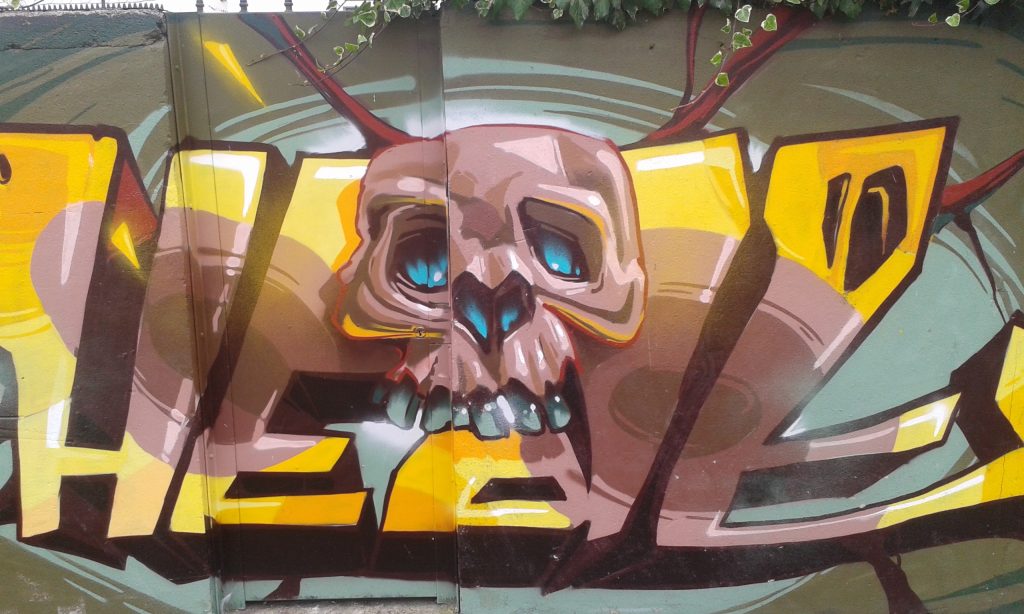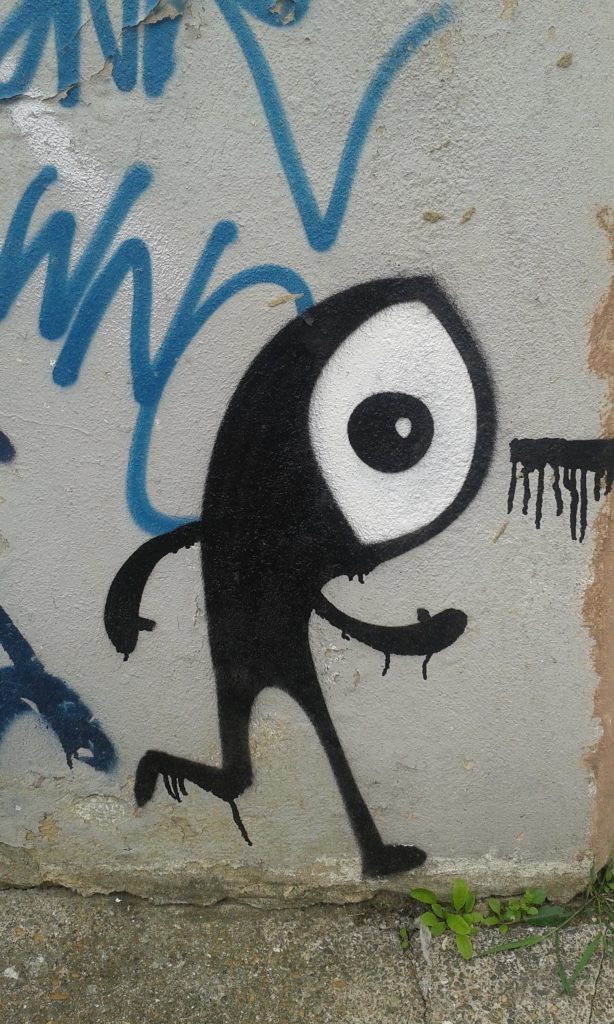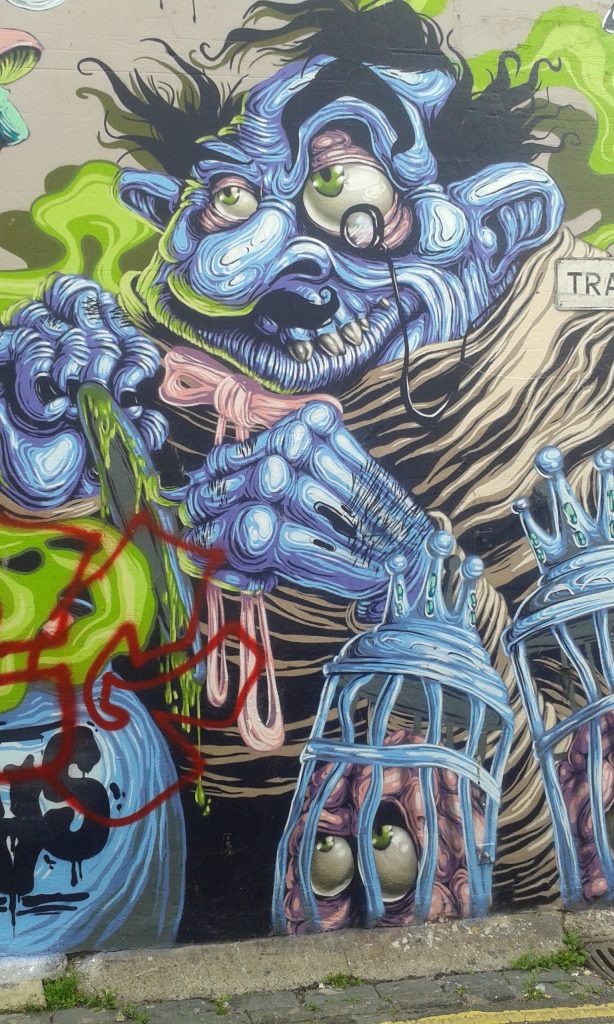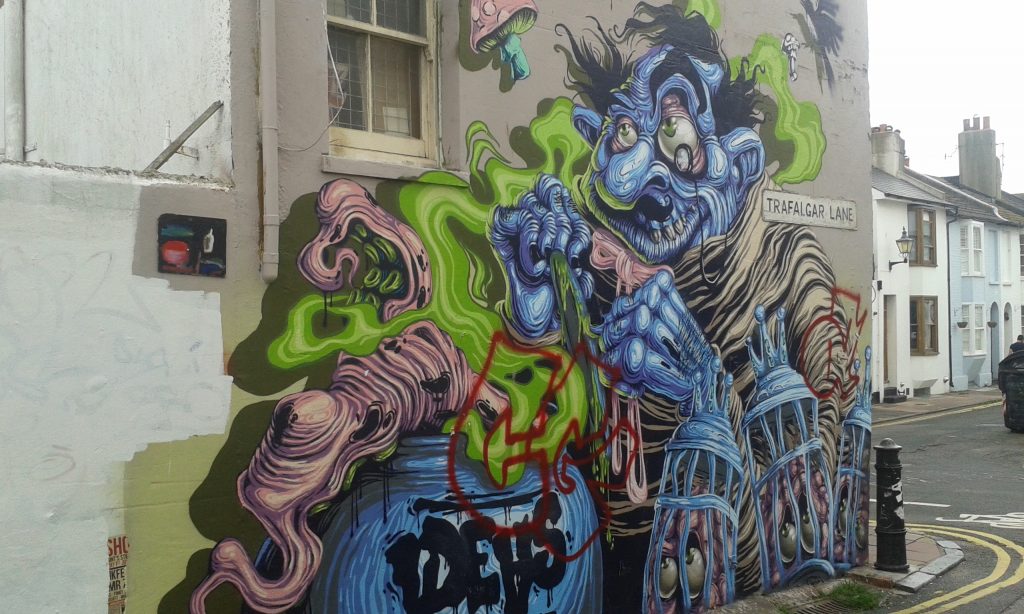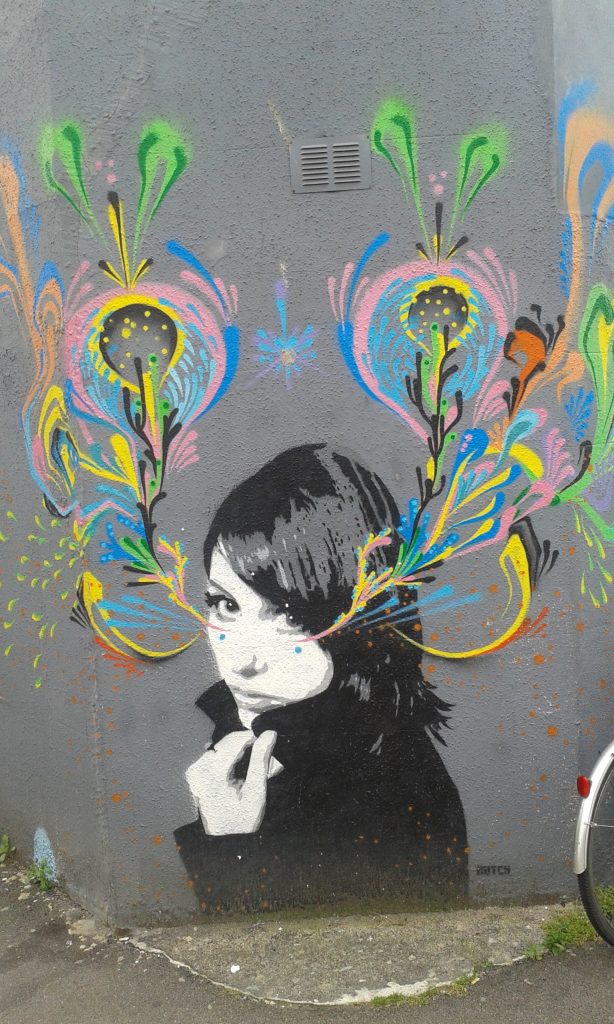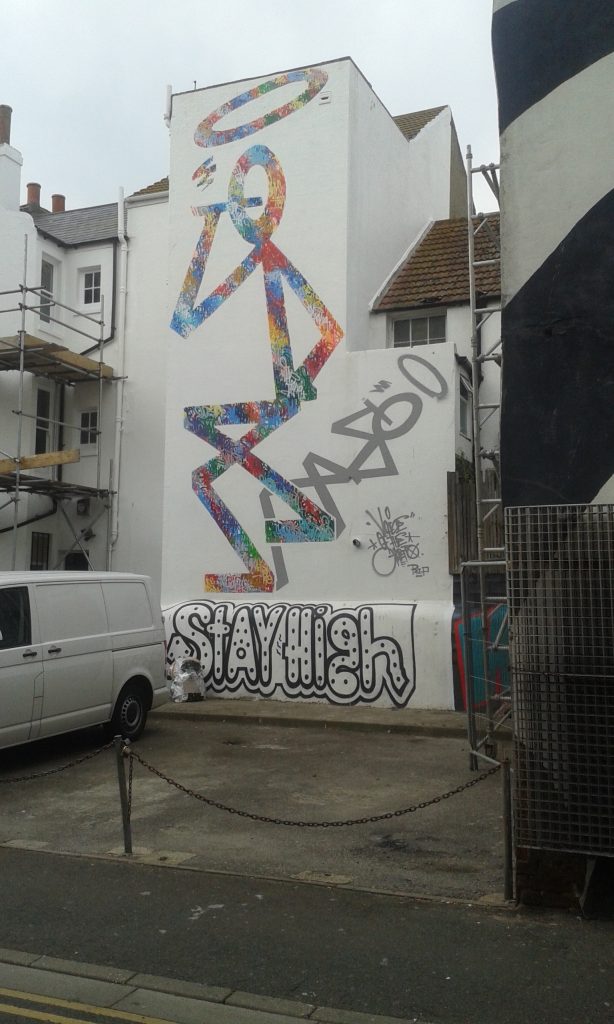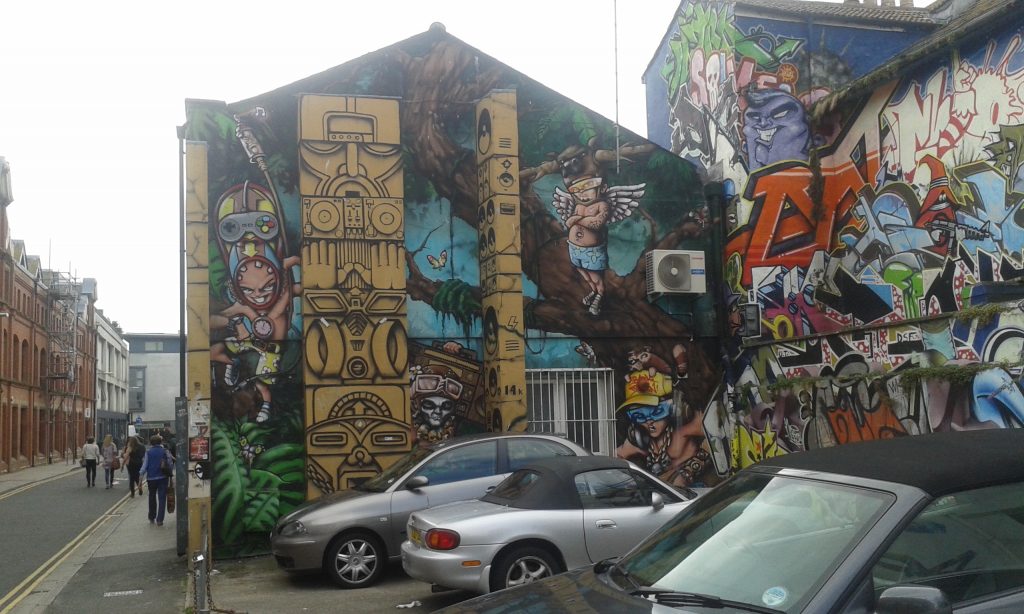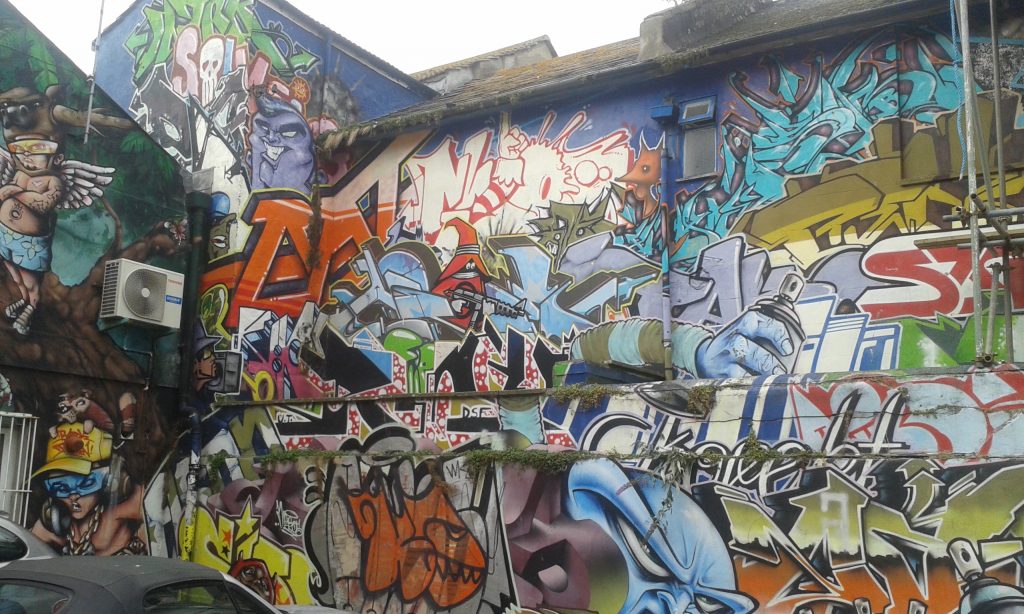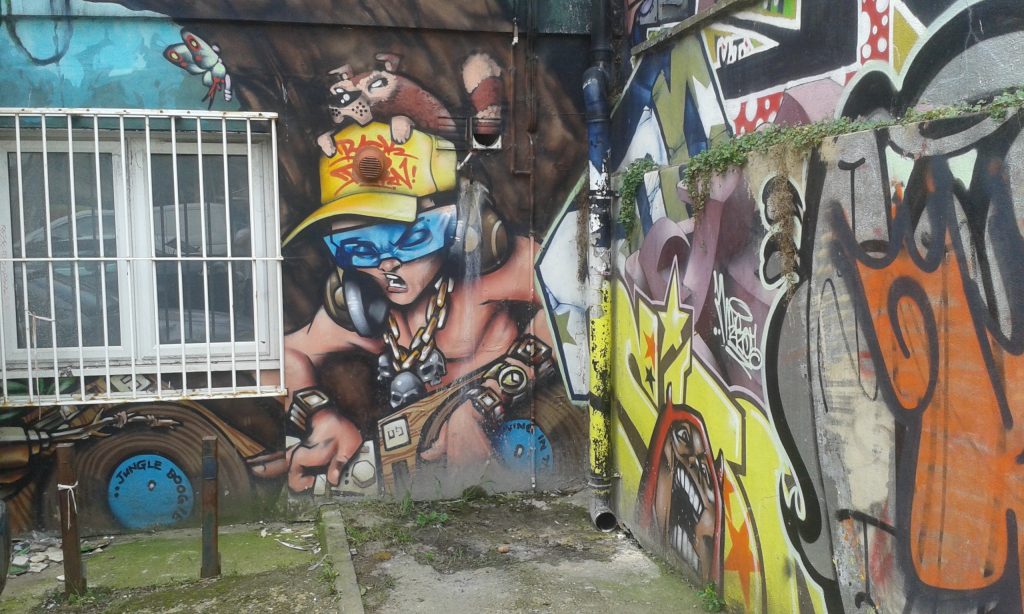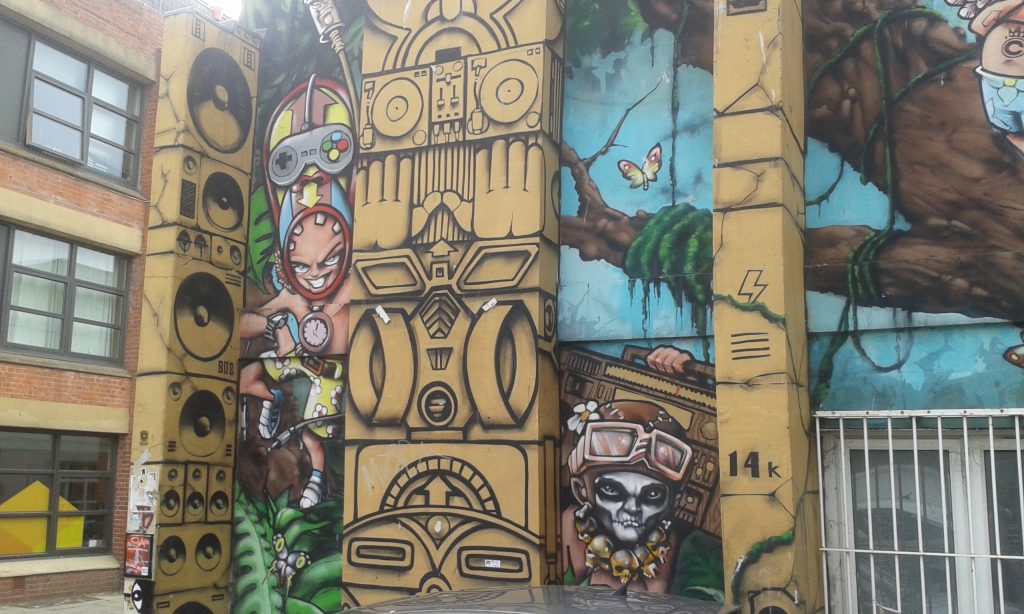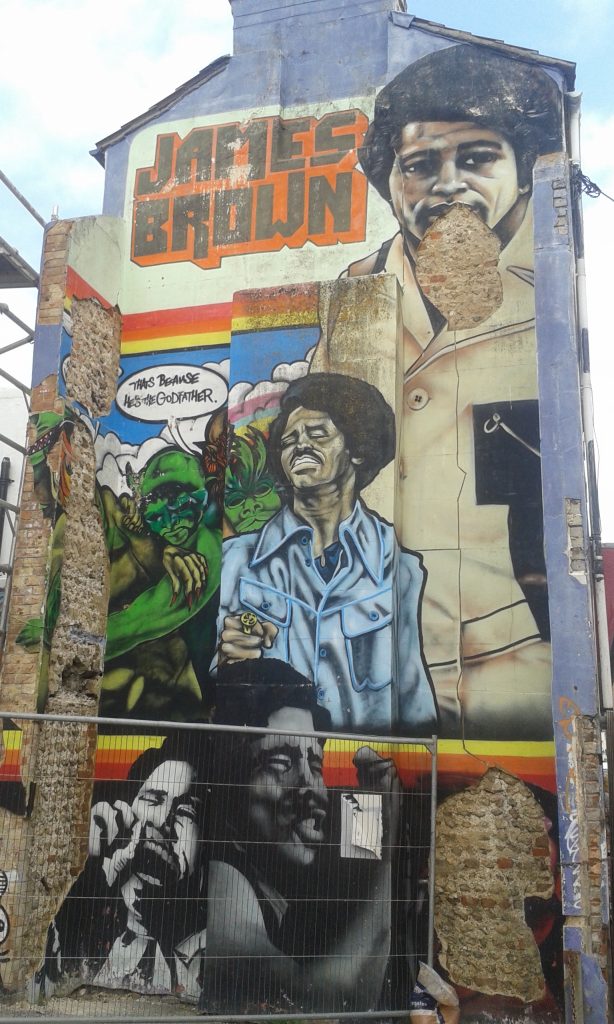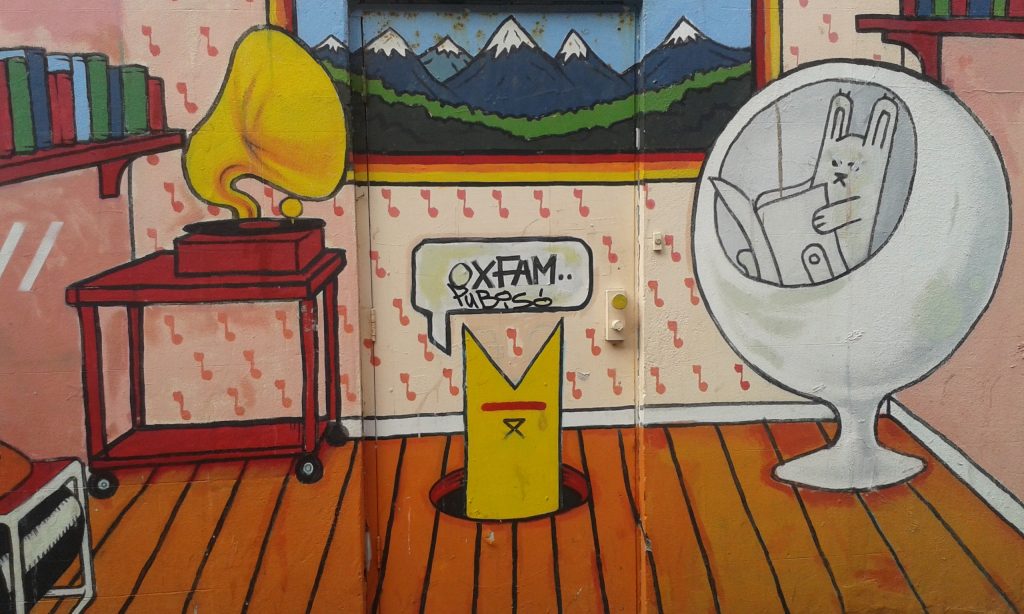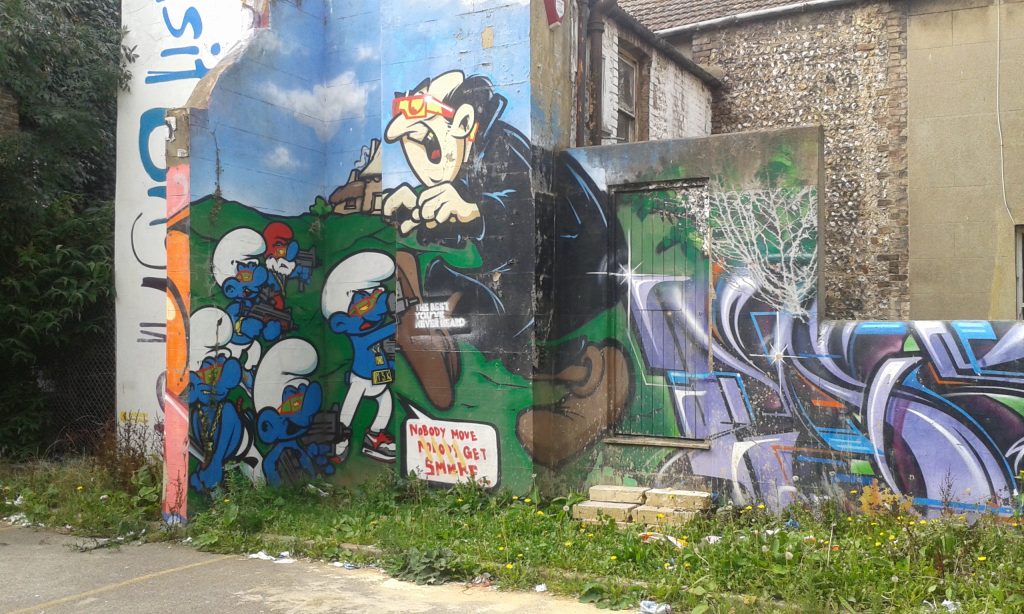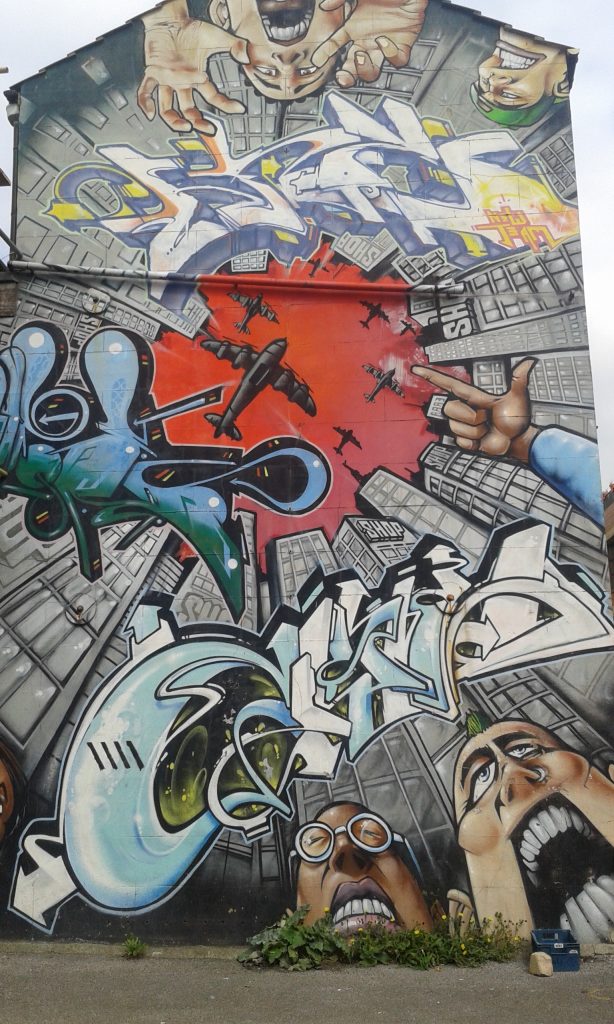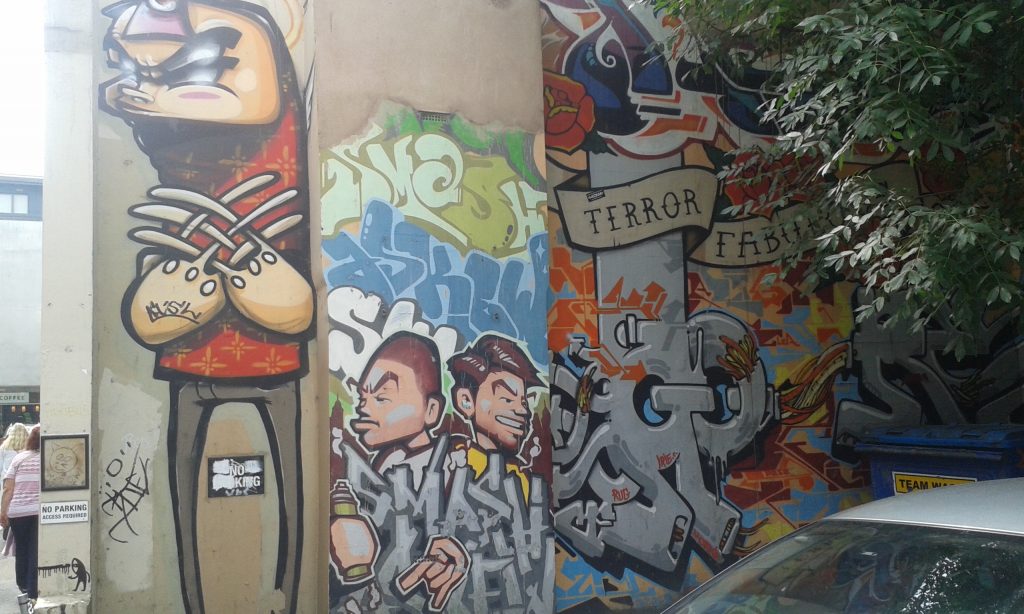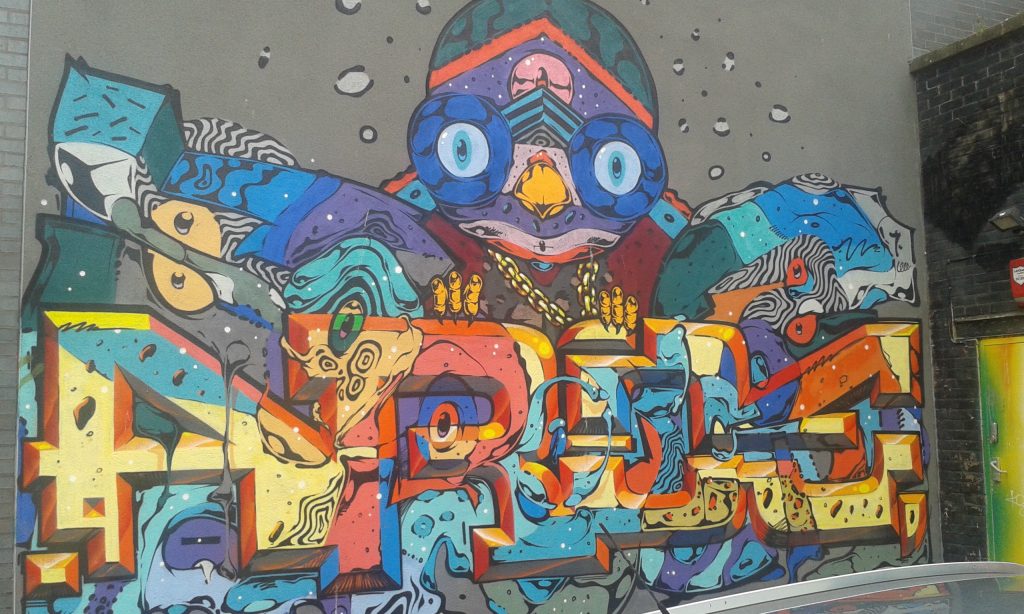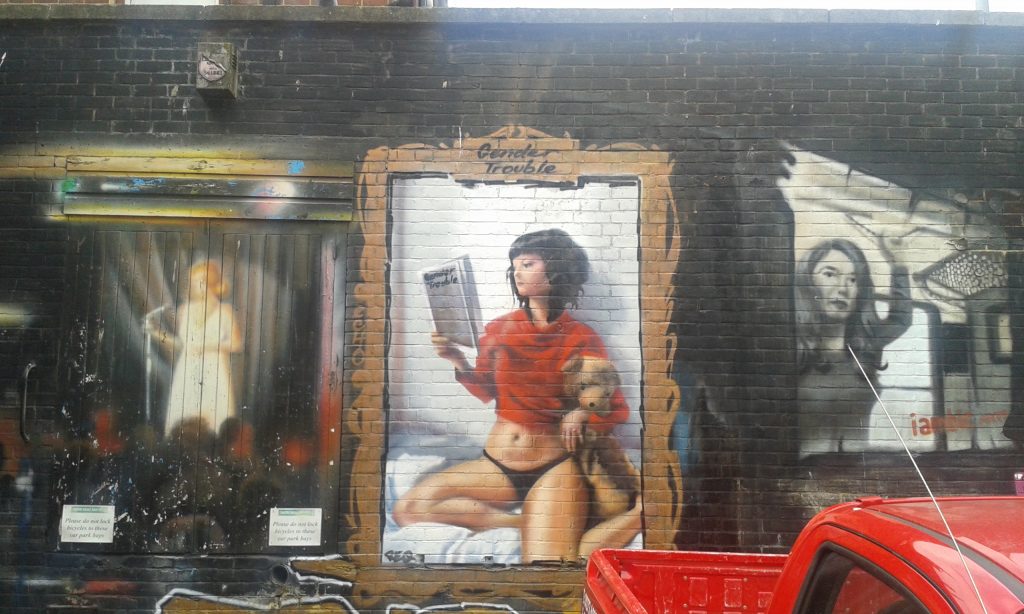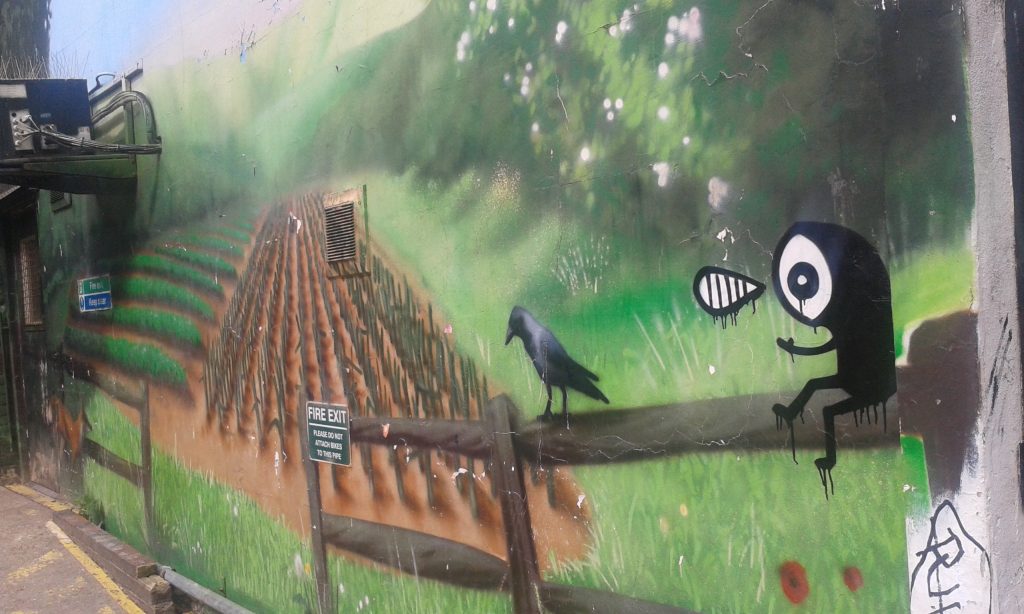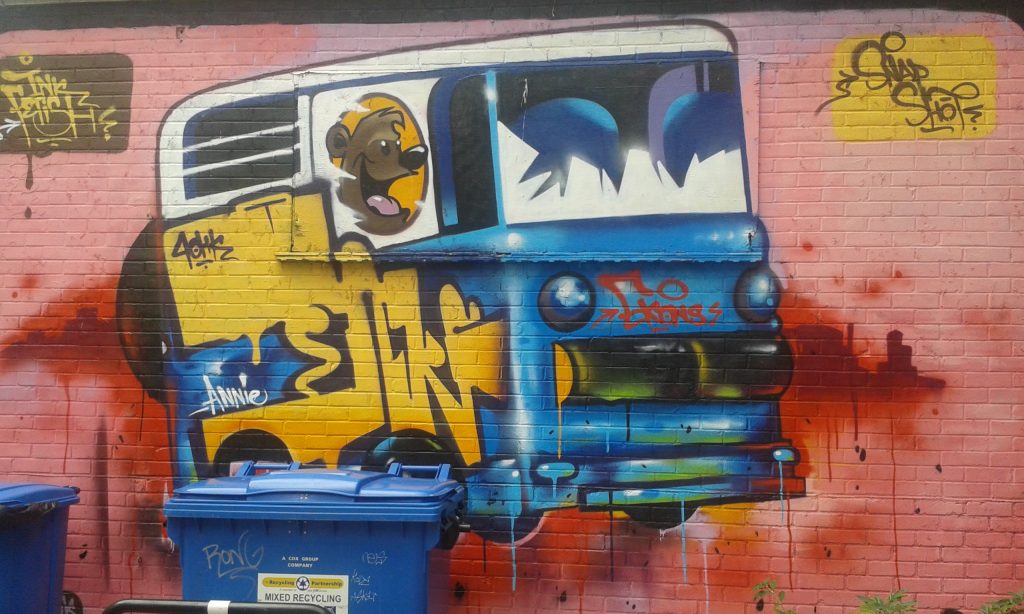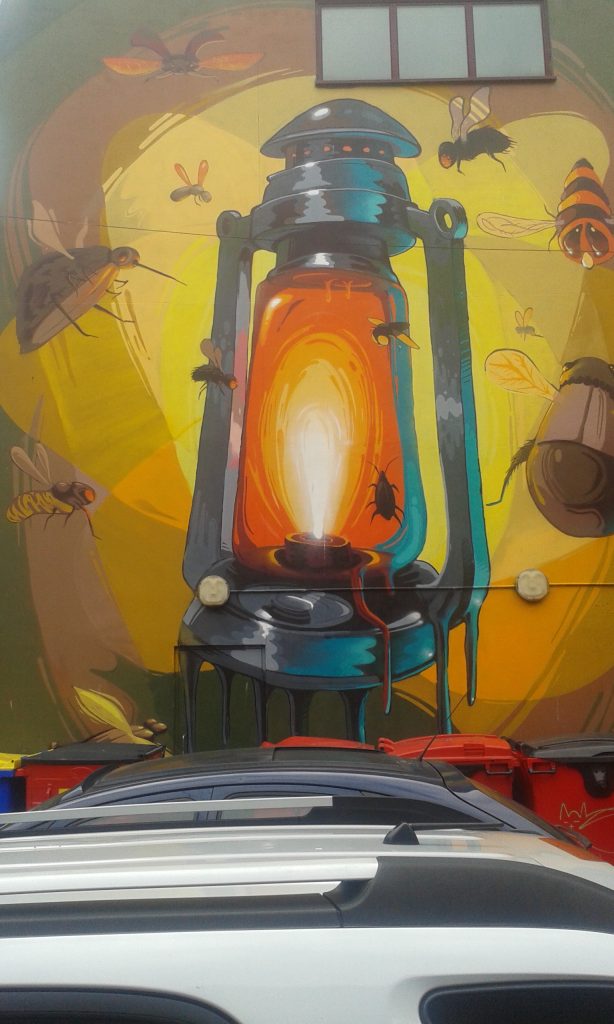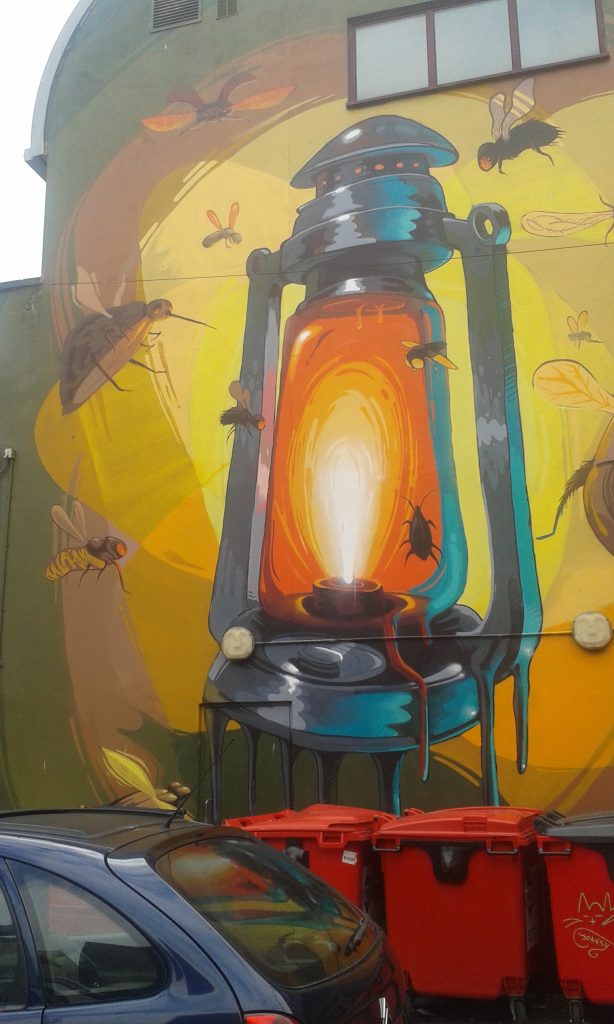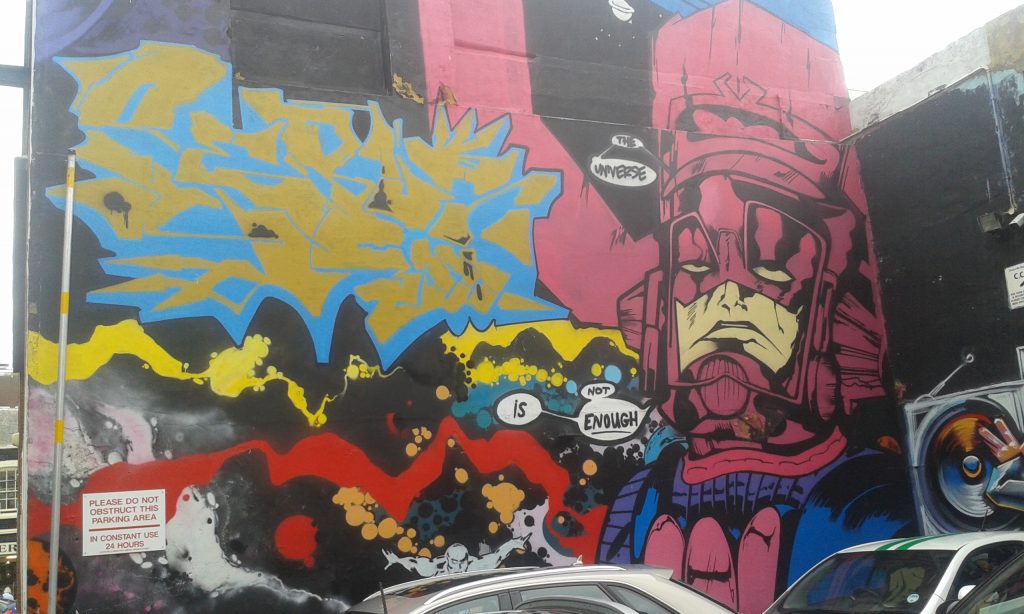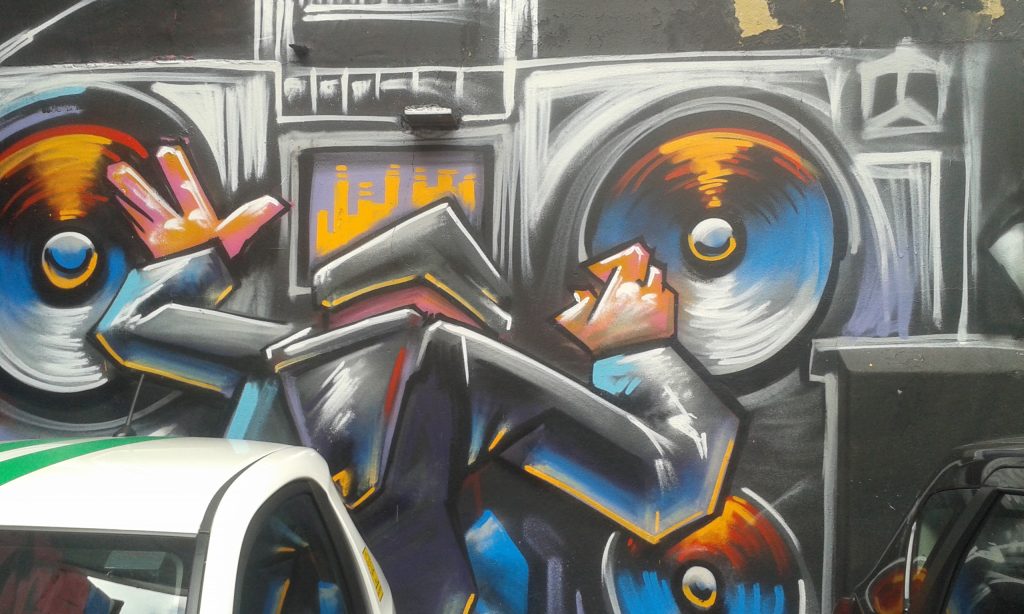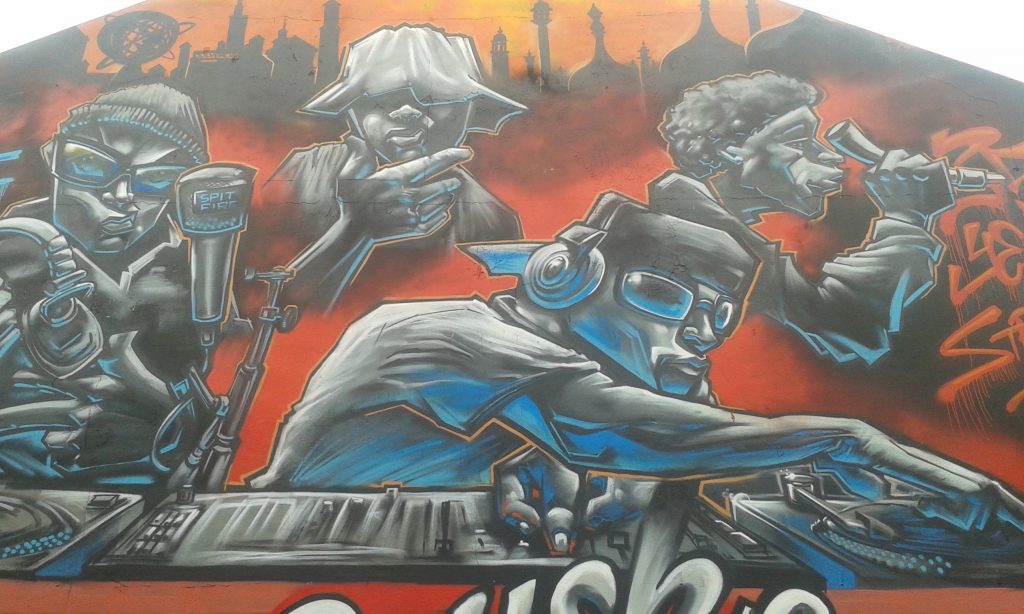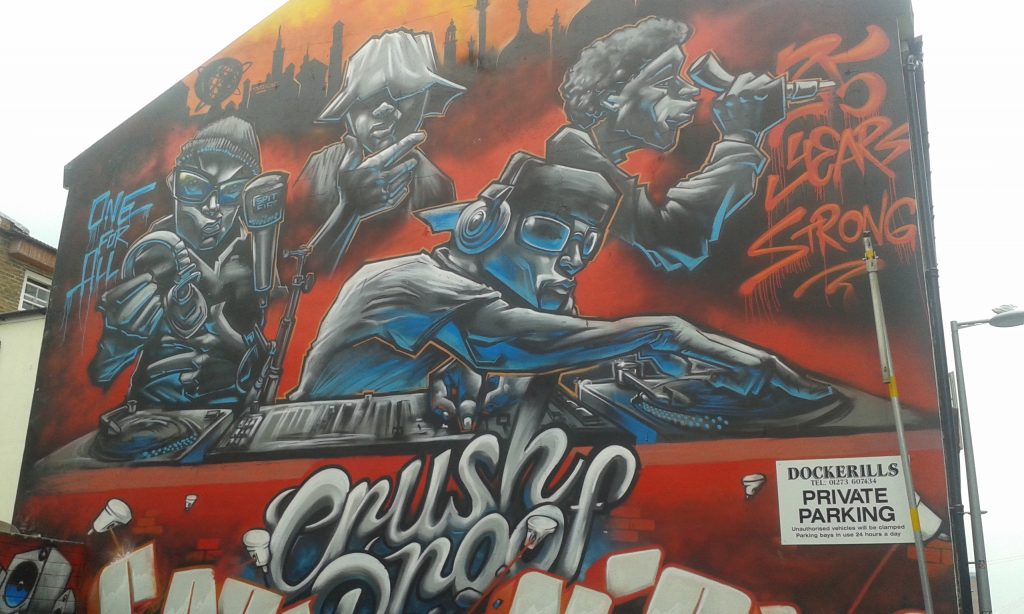 Most of these were taken in the North Laines if anyone wondered where I managed to catch them all. If you know of any other good spots, please do let me know in the comments below, as I would love to make this an ongoing project, to catch all the best pieces. I really don't think the artists get enough credit for their work, this isn't your average tag, each one must have taken a hell of a long time to create!
I plan on exploring into Hove and other surrounding areas, but it's pretty clear most of the designs are done in Brighton. London Road still has a lot of class graffiti which I haven't taken photos of yet, so that is next on the agenda. Saying that, I might have uploaded them above by the time you read this, so in that case, ummm ignore me!