When planning the trip to Machu Picchu, we were read all the alternative routes, as the traditional Inka Trail you have to book 6 months in advance. This didn't bother us however as the original Inka trail is about double the price for basically the same experience, therefore we debated between the alternative routes, which I have highlighted below:
Salcantay Route: You will climb some of the 20,500 feet high Salcantay mountain, while the trek will last for 5 days, with some unbelievable views.
One day inka trail: This is the one you pick if you are really short on time, while you also have the option to camp overnight.
Inka jungle trek: This will offer you the chance to try some more adrenaline boosting sports, such as mountain biking, white water rafting and zip wiring.
Lares route:  You start in a small town called Lares and the trek lasts 3 days, while the views are, once again, spectacular.
So we chose the jungle trek and set the alarm for 6am. We were picked up by our guide at 6:30 and jumped on the minibus as we met all of our team, which was 7 of us. You can leave your baggage in the hostel, therefore I would recommend just bringing a small bag, big enough to carry a few bottles of water, a change of clothes, sun cream, toiletries and some snacks.
The mini bus will take you up to the top of Abra Malaga, which is 4,200 metres above sea level and incredibly cold. You will need a jumper and a hat for this part of the trip. Once you get out of the bus, you put on all your gear and get ready to tear down the roads on your bike.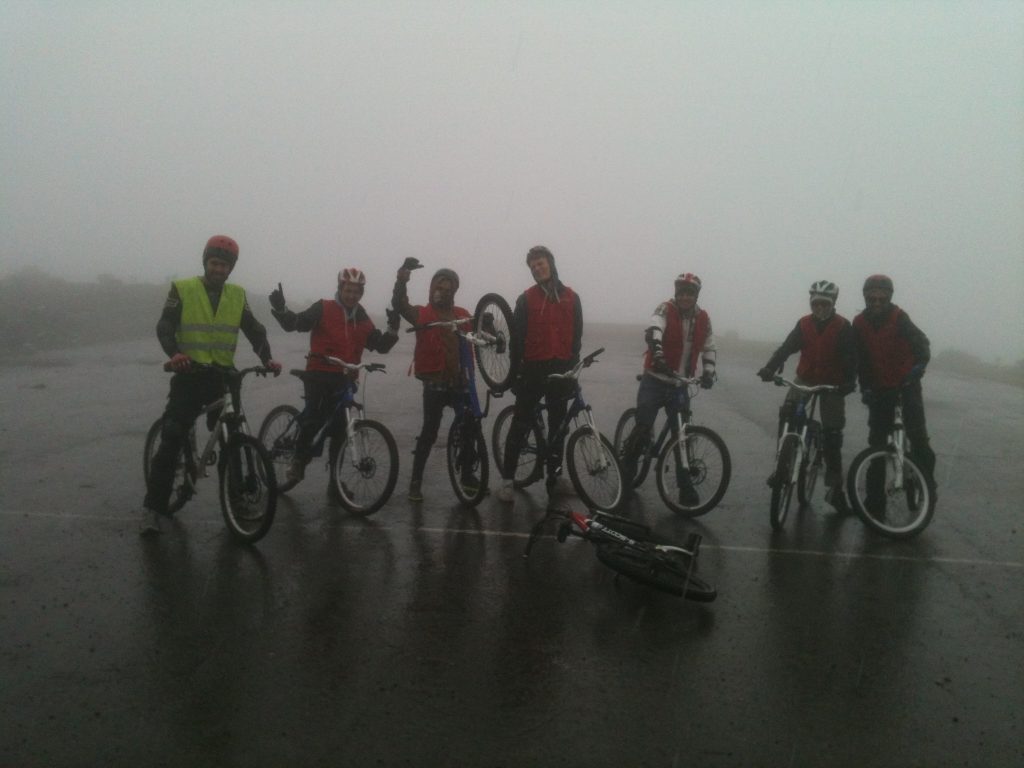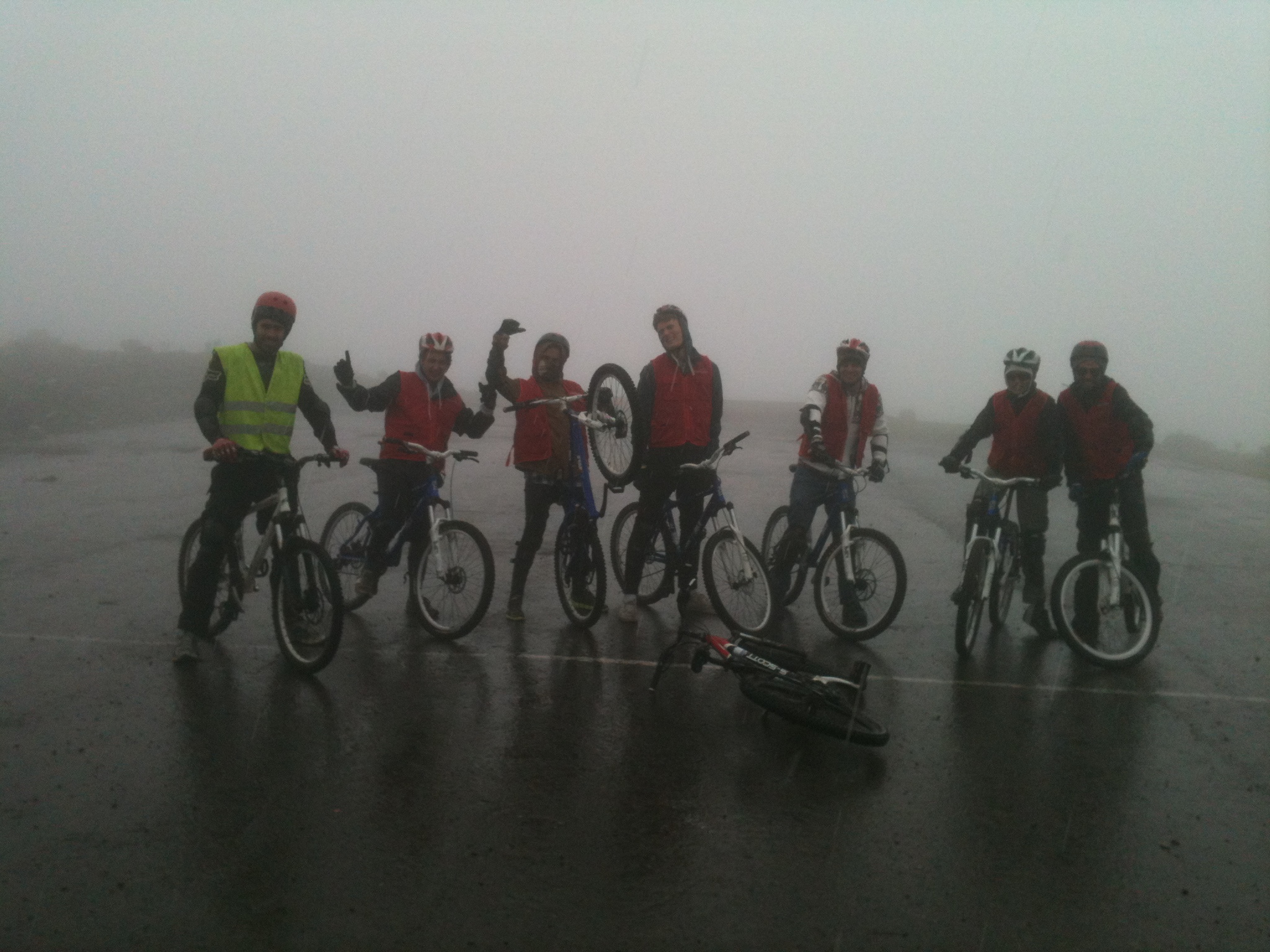 The mountain biking was easily one of the best things I have ever done, as you go about 25 miles per hour down the mountain for 50 kilometres, flying past cars and buses on cliff edges. The start is a bit difficult as the top of the mountain is incredibly foggy so you can't see further than 2 metres in front of you. This didn't stop us however as we all raced each other down.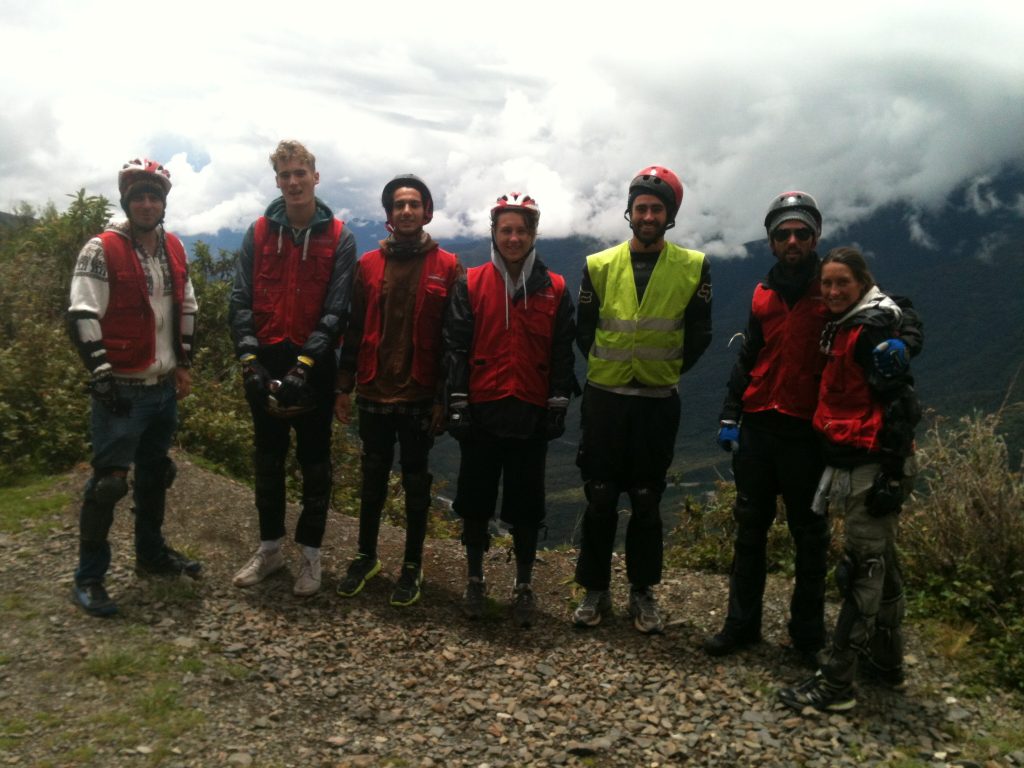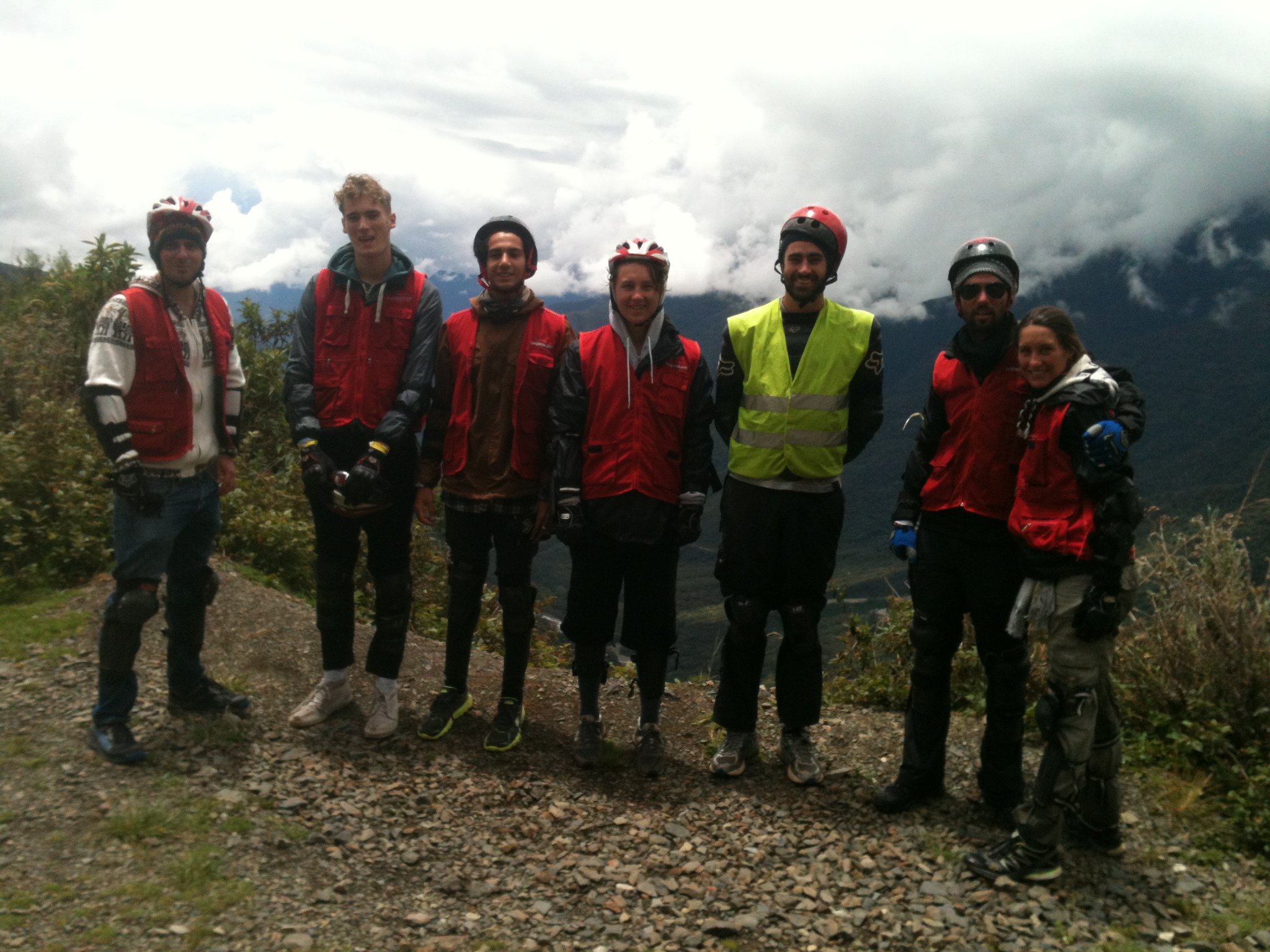 One of our group, Larry, did actually come off his bike, but it wasn't due to dangerous roads, more our competitive natures as we all paced it past each other.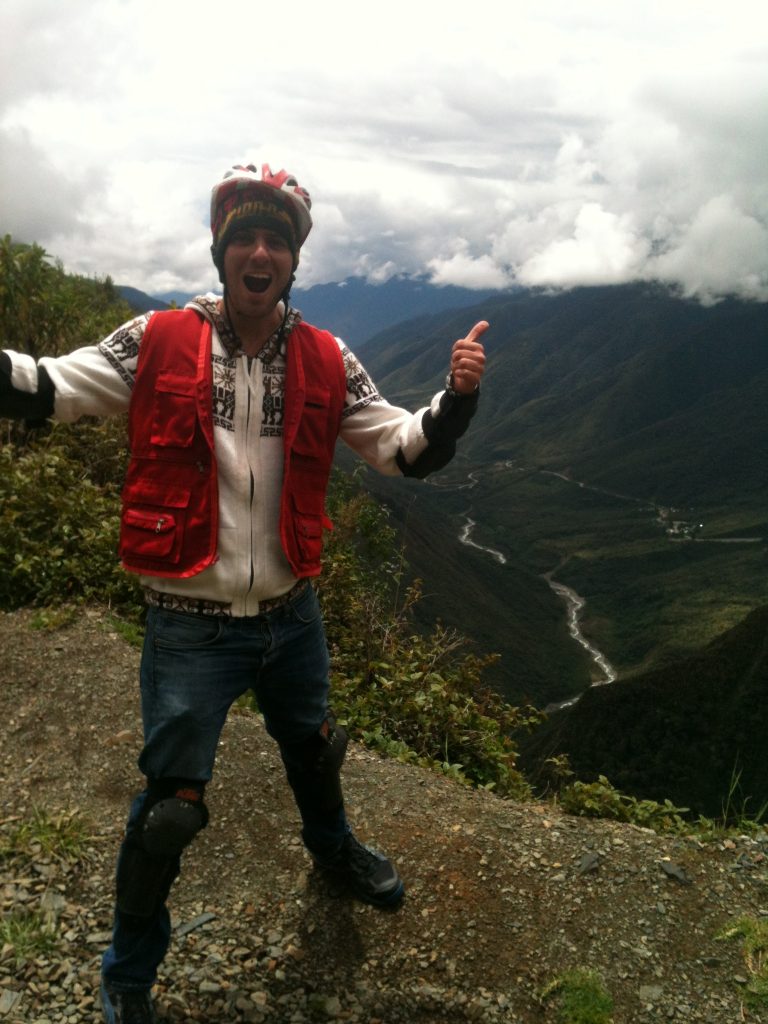 You stop a couple of times on the way down, however the biking lasts altogether for 3 hours. As you start to go down, the temperature increases so you do need to strip off the coat and hat after a couple of hours.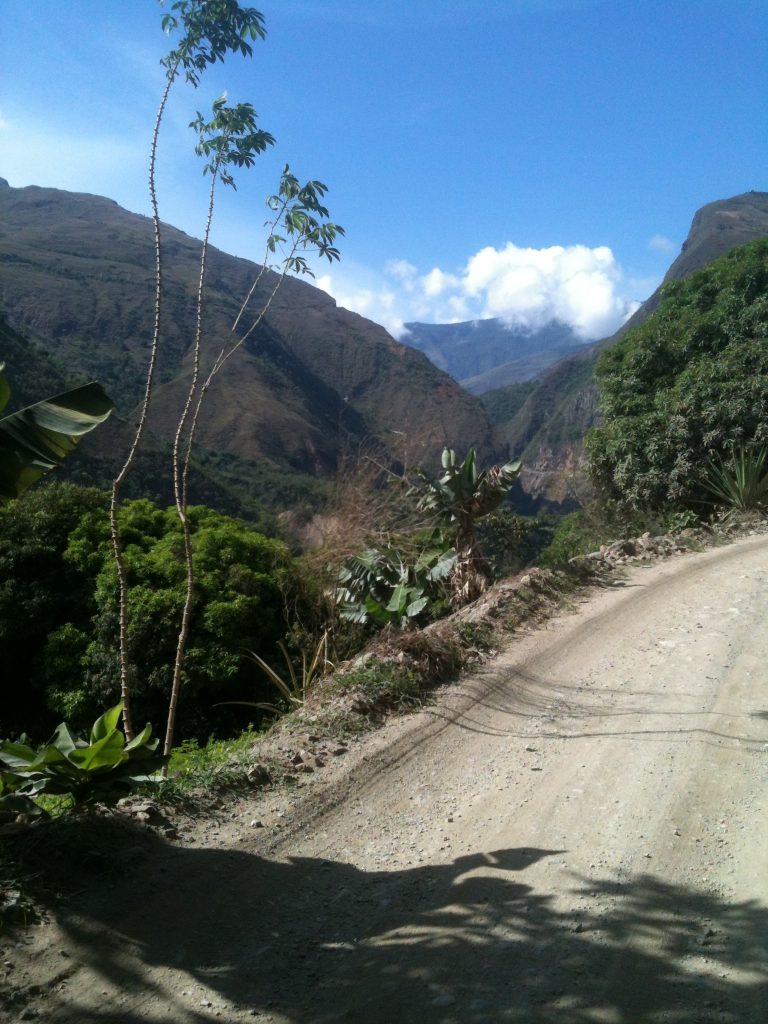 After three hours of biking, you get back into the van so they can take you to the place where you eat lunch. The food on the trek was a bit repetitive and lacked meat, however it did the job and I absolutely loved all the soups (you get a starter and a main course). After lunch you jump back in the van for 30 minutes and then you begin your trek. You definitely need to apply some mosquito repellent at this point as they really do begin to bite from this point onwards.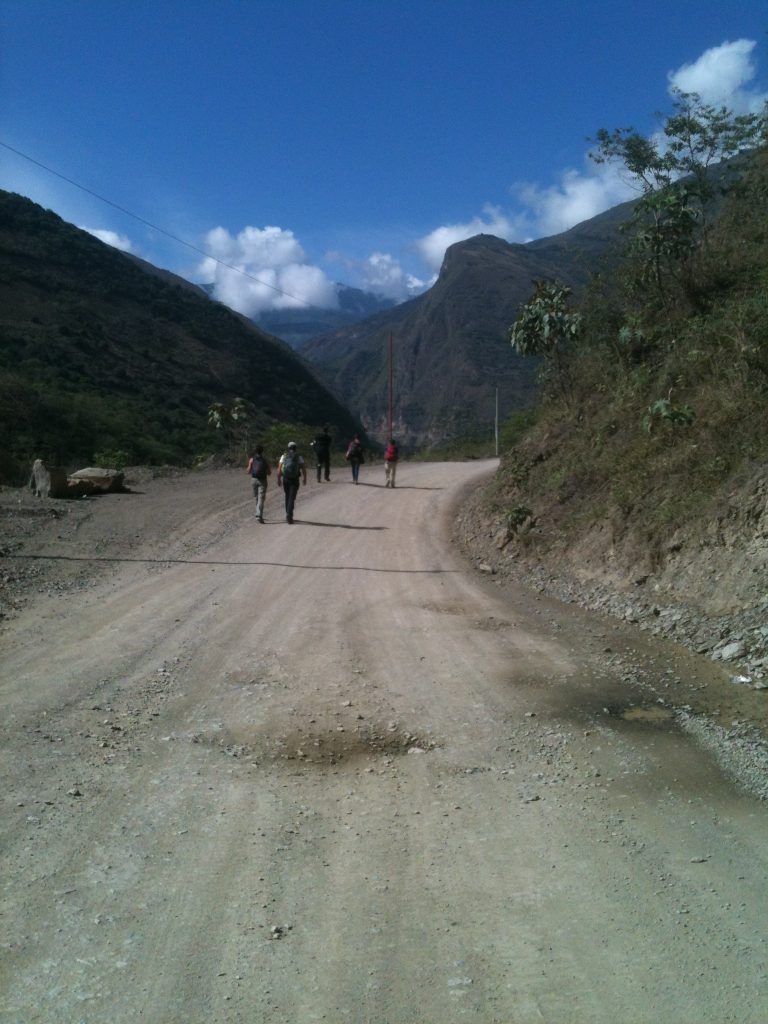 After about 30minutes/1hour of walking, you arrive at a stopping point in the jungle where we got the chance to try some really interesting foods and drink.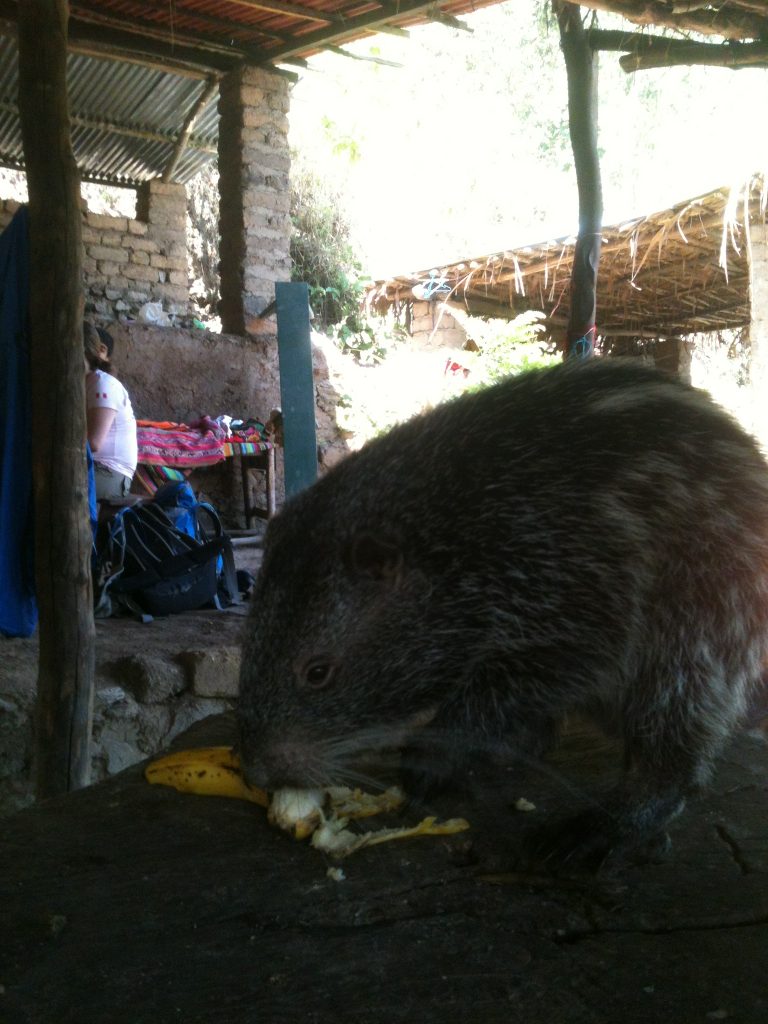 We had an alcoholic drink with a snake in, as well as the locally produced chocolate.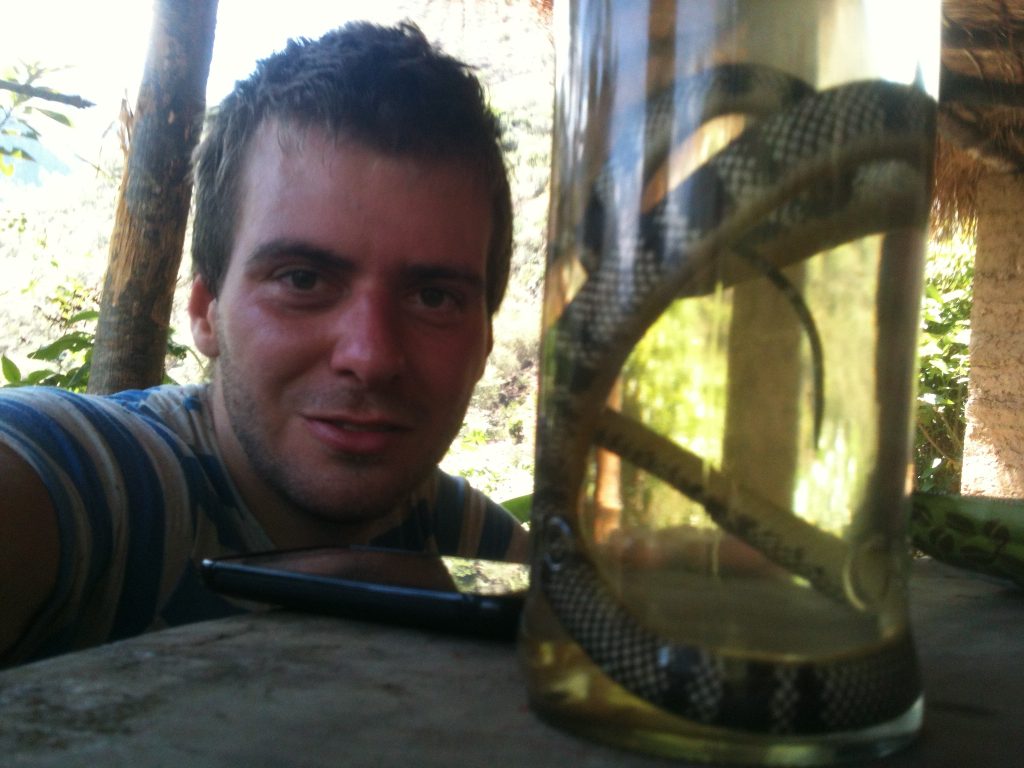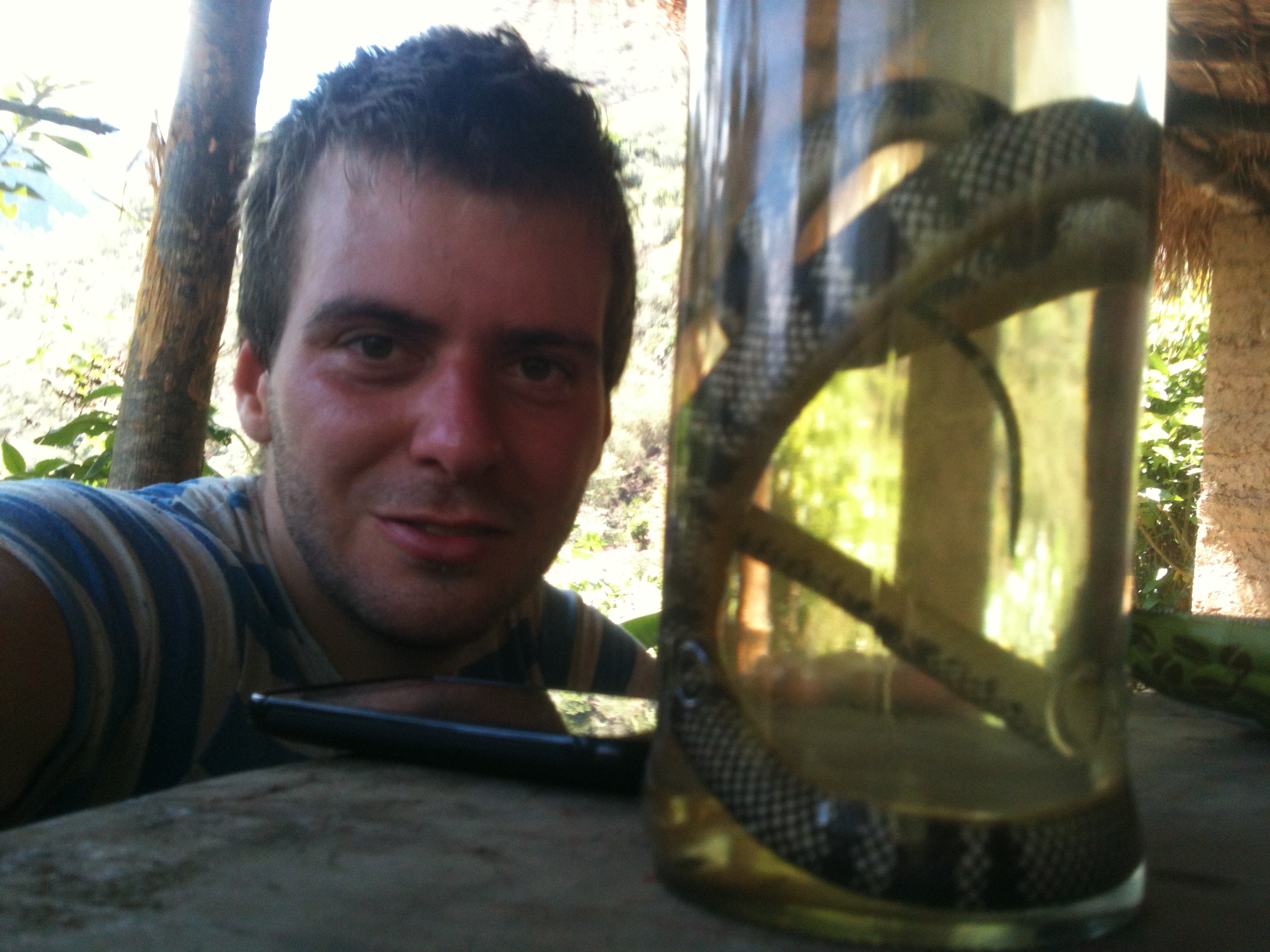 We also got to see a monkey and an odd looking animal which I presumed was a wombat for a while.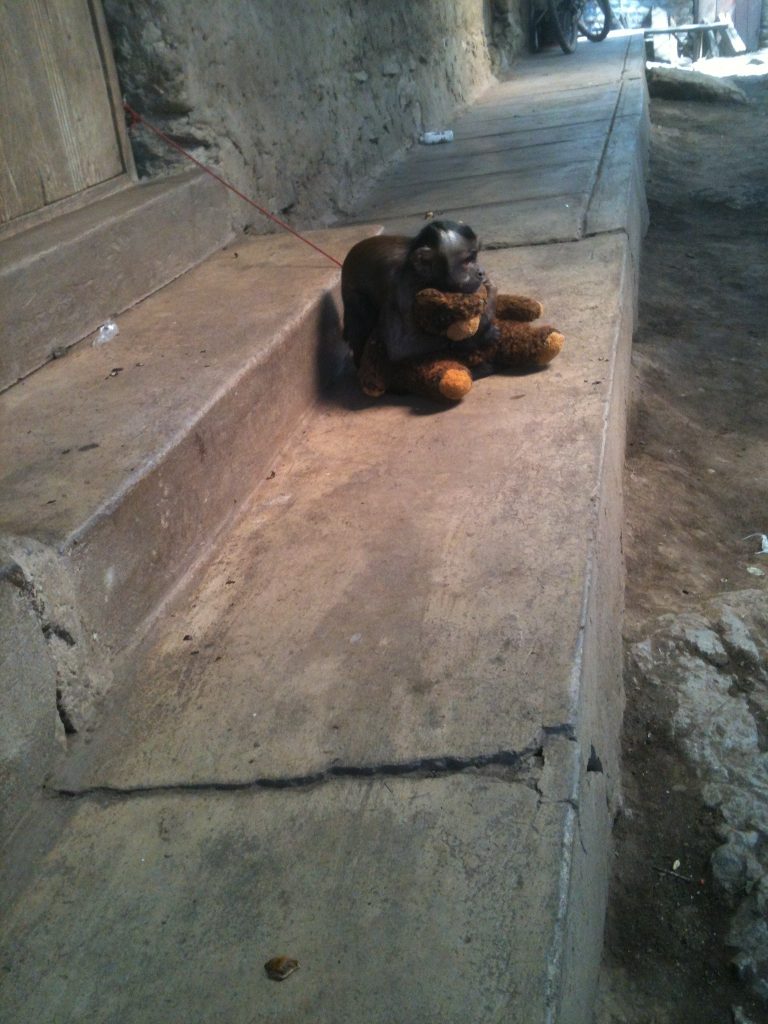 I couldn't help but feel sorry for the monkey as it was tied up and couldn't move more than a metre. I risked the threat of rabies and stroked any dog that got anywhere near, I can handle a bit of foam in the mouth!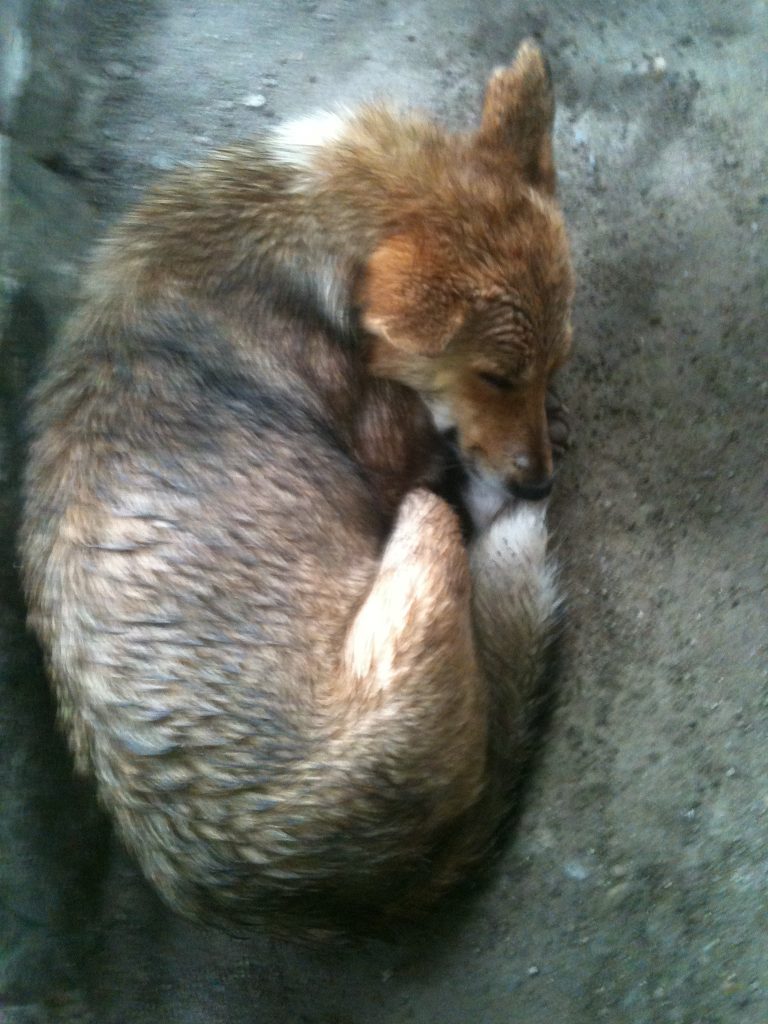 We then began walking again for another hour and then arrived at the place where we would spend the night, Santa Maria. Soon as we got there, we ate lunch and Reyner (the guide) set up the white water rafting. The white water rafting lasts about 1.5 hours and costs 90 soles, which is about £22.50.
I loved the white water rafting, but I am a little addicted to rafting and going to try it every opportunity I get.
The location for the white water rafting is absolutely filled with sand flies, so our legs were torn apart, deet didn't do a single thing.
After the white water rafting, we returned to the hostel to play cards and have dinner.
Day 2
We got up at 7am, a bit of a lie in considering I passed out at about 9pm, and then tucked into a pancake and banana milkshake, meal of kings! Day 2 is where the walking really kicks in, as we began treking some of the original inka trail. You walk along some insanely steep mountain edges as my fear of heights really played up. Reyner also talked to us about the history of the Inca empire and the Spanish colonisation.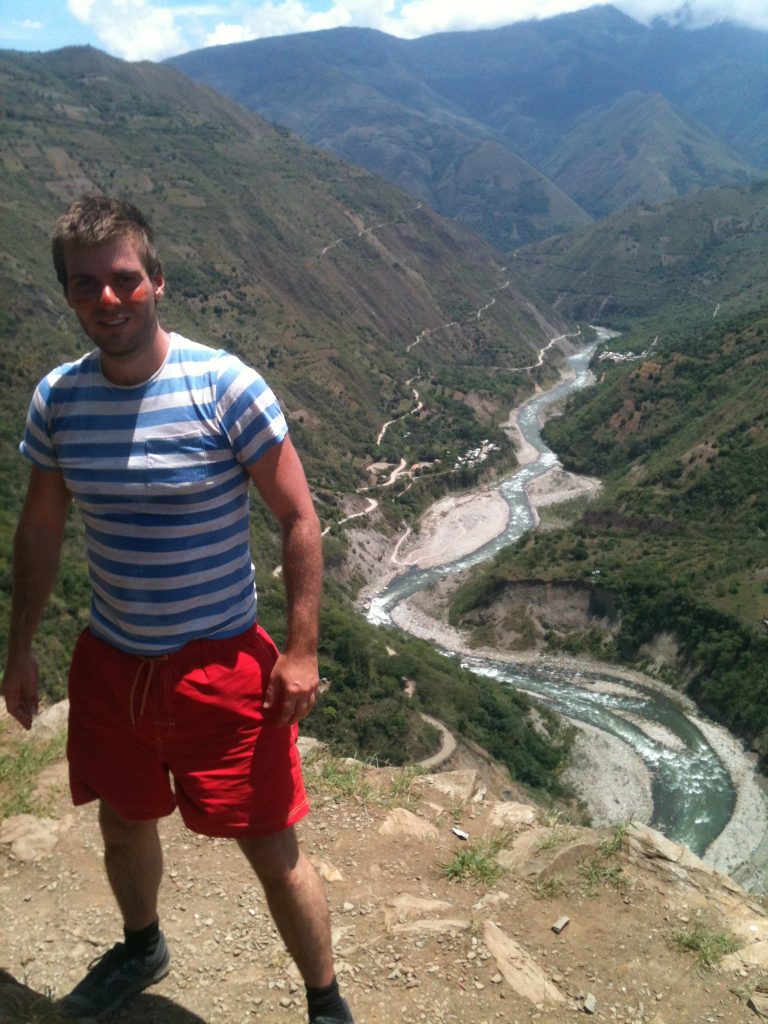 We stopped for lunch at Quellomayo and then chilled out on some hammocks for a good hour, desperately rubbing our mosquito bites.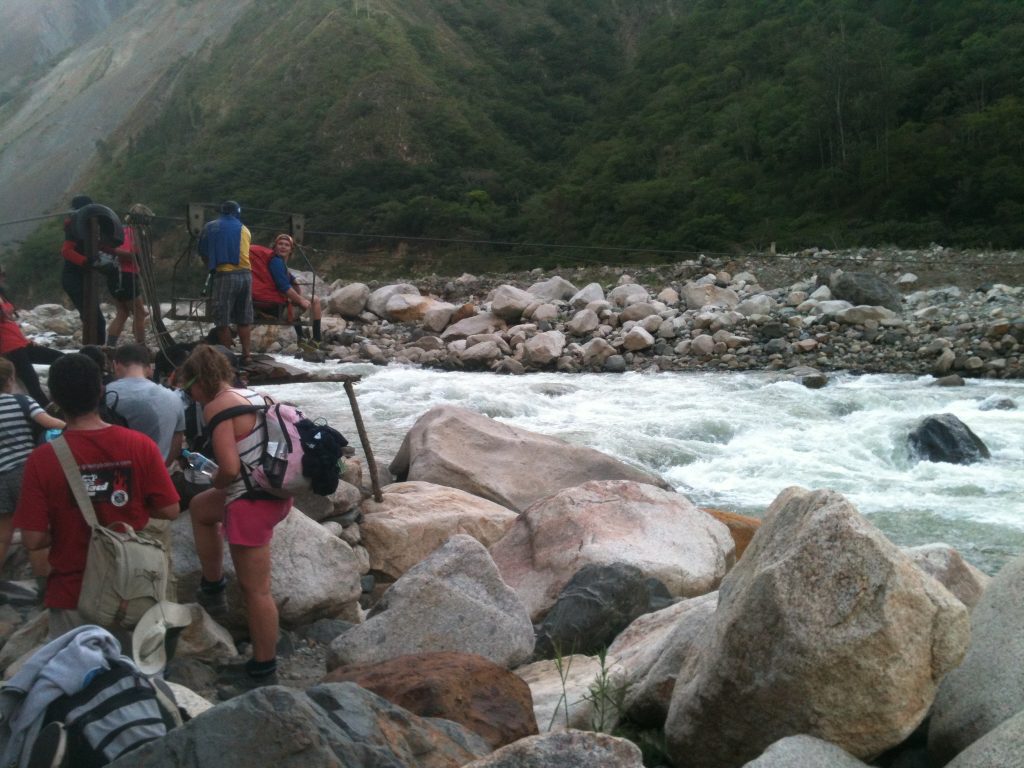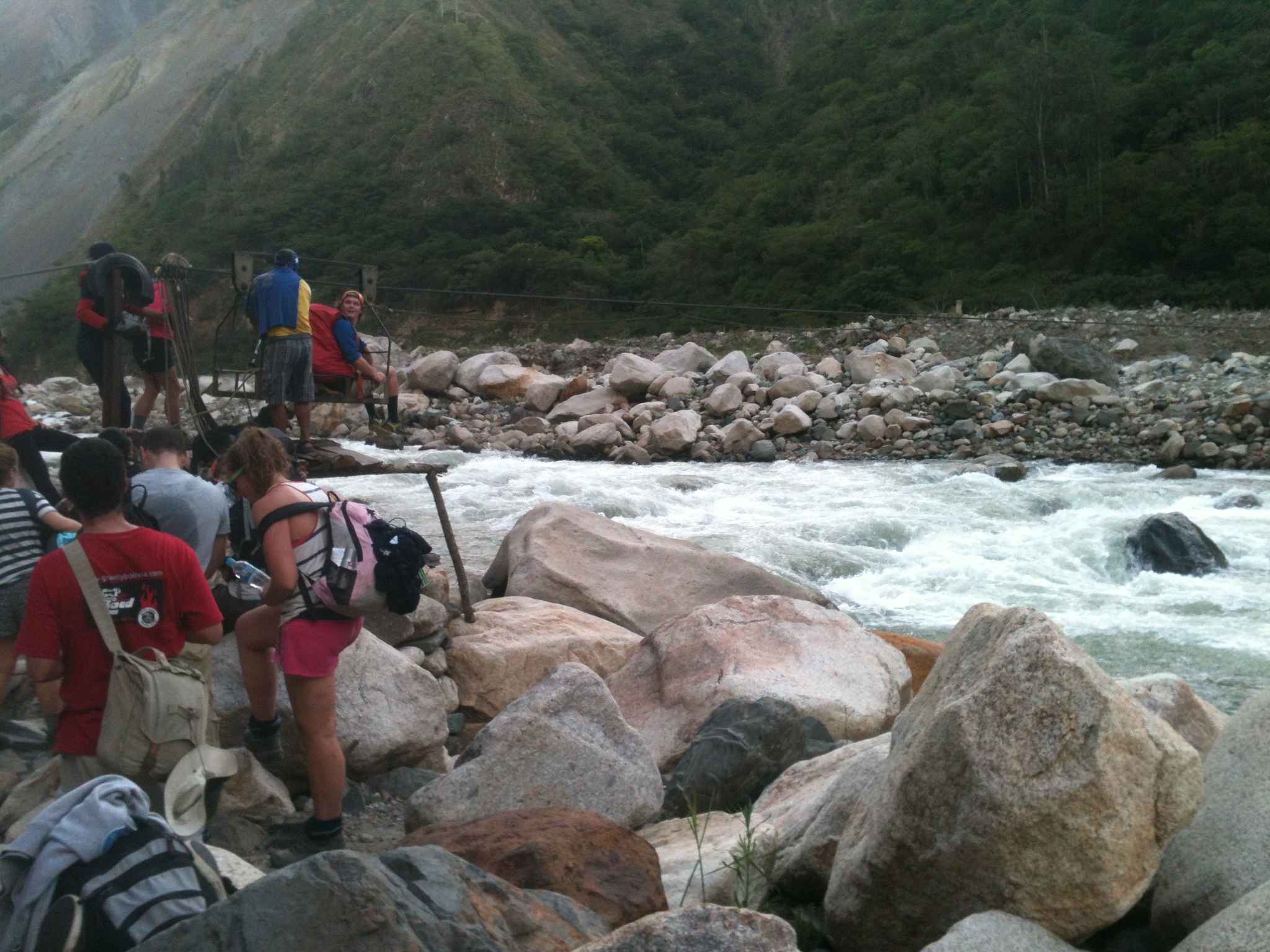 After several hours more of hiking through the jungle, we arrived at the Urubamba river, which we had to cross by a cart and pulley, which was great fun, as you can see below:

Once you get to the other side, you are at the hot springs, where we spent about 3 hours chilling out in the water and rubbing our bites against the wall for any form of relief. The Santa Theresa hot springs were good, however I get happy feet after a good hour in them and was definitely craving dinner.
We then headed on to our hostel about 10 minutes away on the bus in Santa Theresa. The dinner didn't quite fill us up, however you are quite well located, therefore we headed into town for some burgers and jugo de naranja. If you want, you can also go clubbing in this town, however I was wary of the 7:30 alarm and the long walk ahead, therefore I had a beer and hit the hay at 11pm.
Day 3
On day three you leave Santa Theresa to trek towards Aquas Calientes, the closest town to Machu Picchu. First thing in the morning however, you can go zip wiring. I shamefully backed out as my fear of heights finally stopped me from doing something on this trip, however everyone who did it absolutely loved it, therefore if you aren't afraid of heights I would definitely recommend giving this a try. The cost is 90 soles, like the white water rafting, while you get 6 goes on the wire in a number of different locations across the mountain.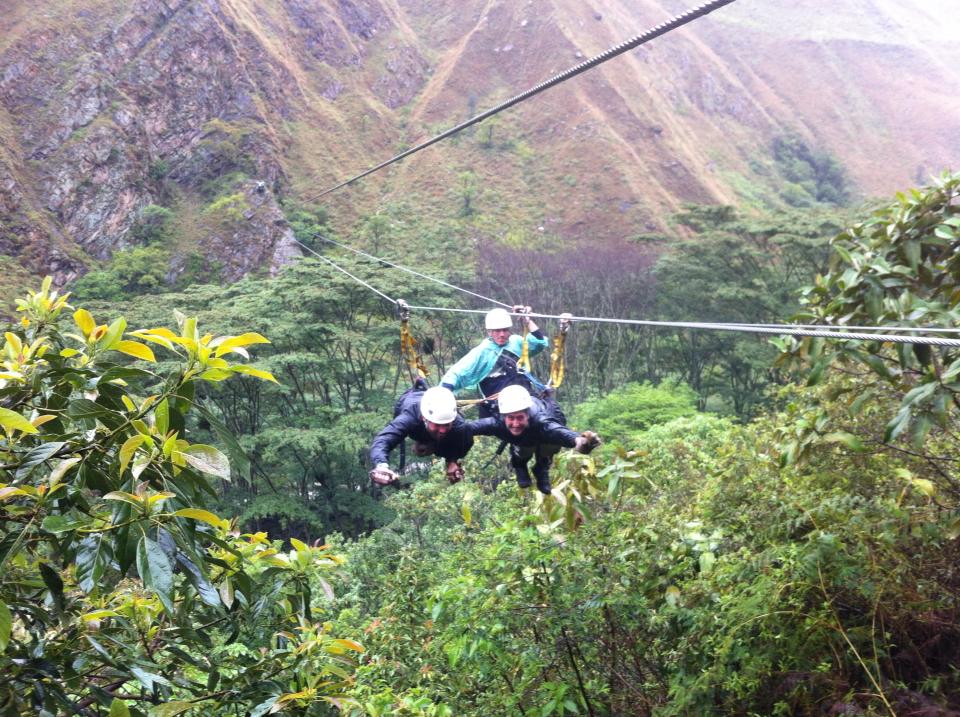 The view from the toilet was unbelievable as there was no wall, meaning you pissed while facing the jungle. The only odd part was that people were zip wiring above, however they couldn't really see anything as they fly past at 60 miles per hour and probably are more focused on the great views rather than my bare ass.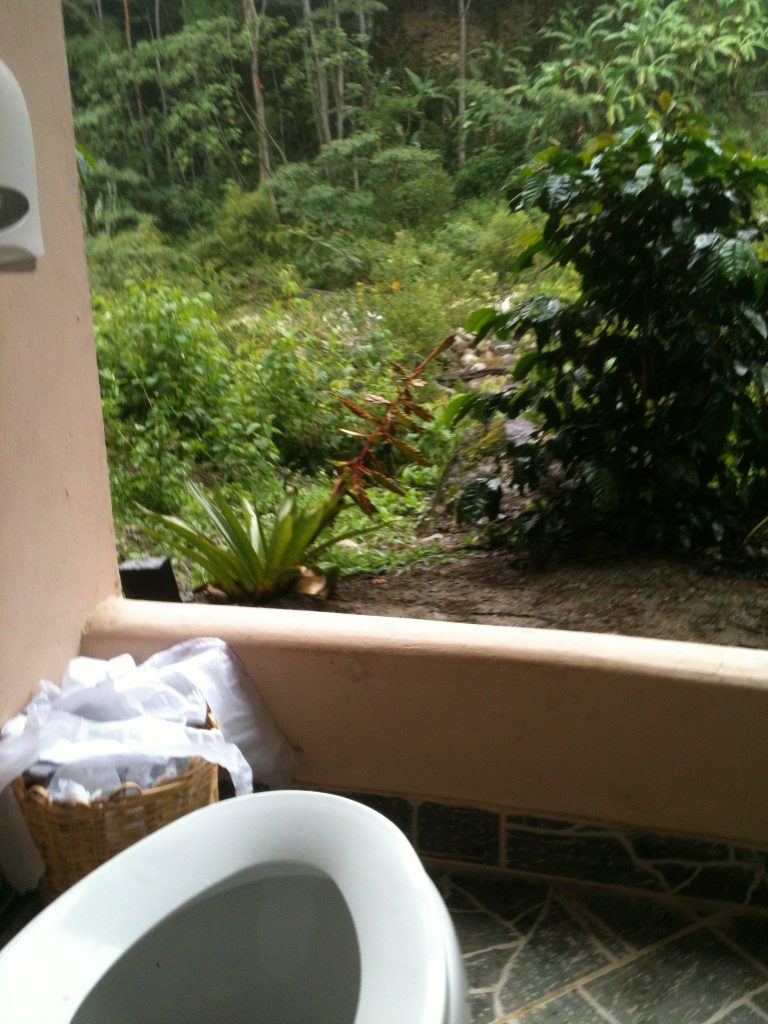 We then took the bus for an hour, however there was a landslide  which completely took out the road. To be safe, we jumped out and ran across the road, while one member of the group was lucky to survive as a massive rock just missed his head.
Running from the landslide was actually a really good buzz and definitely helped wake me up. After the bus, and some great tasting lunch, we began trekking again to Aquas Calientes, which has the well known route along the rail tracks. It was a really fun walk and was great watching the train fly past, as you can see below:
Once we made it to Aquas Calientes, we had a celebratory Pisco sour and had our final dinner together. It was a bit sad as I loved my adventure with Victoria, Damien, Elliot, Beto, Larry and Ben. We stocked up on water and snacks as we were told the food and drink in Machu Picchu is 4 times the price, then we went to bed after absolutely rinsing the wifi for the first time in 3 days.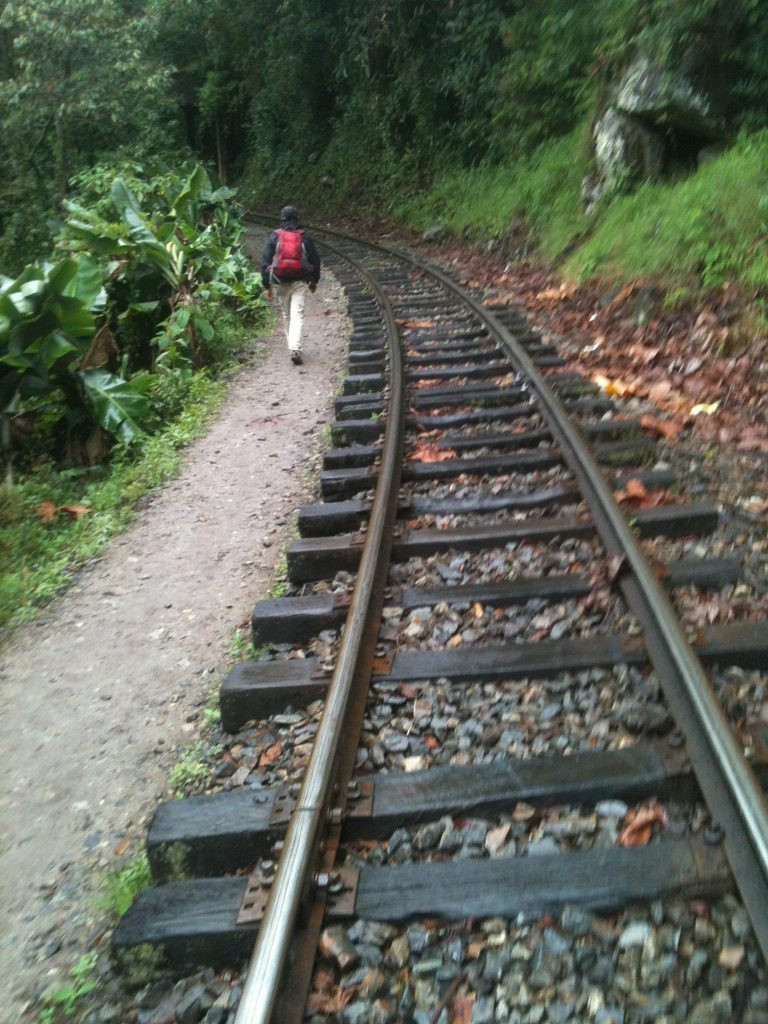 The showers in the hostel were amazing, while the staff were also really friendly and were happy for you to leave your bags there while you went off to Machu Picchu.
Day 4
The final day was here, as we got up at 4am (I didn't realise that hour existed before this day) and left the hostel at 4:30. The walk up the mountain to Machu Picchu is meant to take an hour, however we paced it and got up there in 45 minutes, however I definitely regretted it when my top was coated in sweat. If I can offer one recommendation, it is to bring a spare top, as you will want it for photos once you are up there.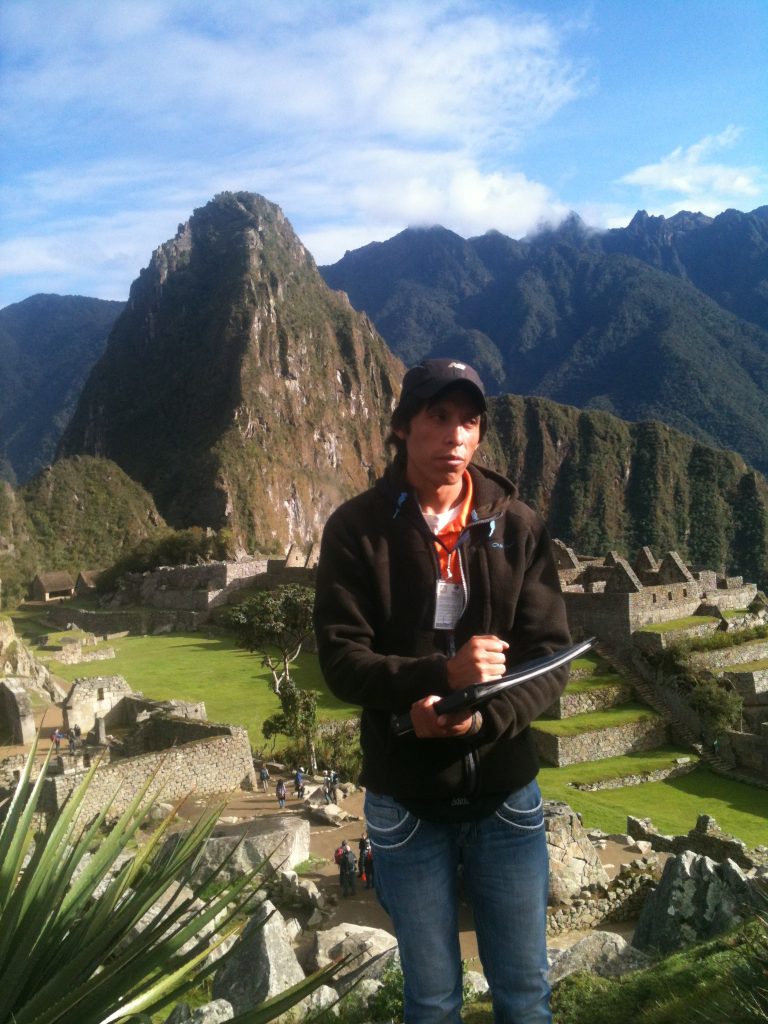 Reyner then guided us around Machu Picchu for about 1.5 hours, talking about the history and the surrounding area (you could see the snowy tops of the Salcantay mountains). We hadn't booked Huayna Picchu, however I didn't feel the need to go up there anyway as the views were astounding from where we were.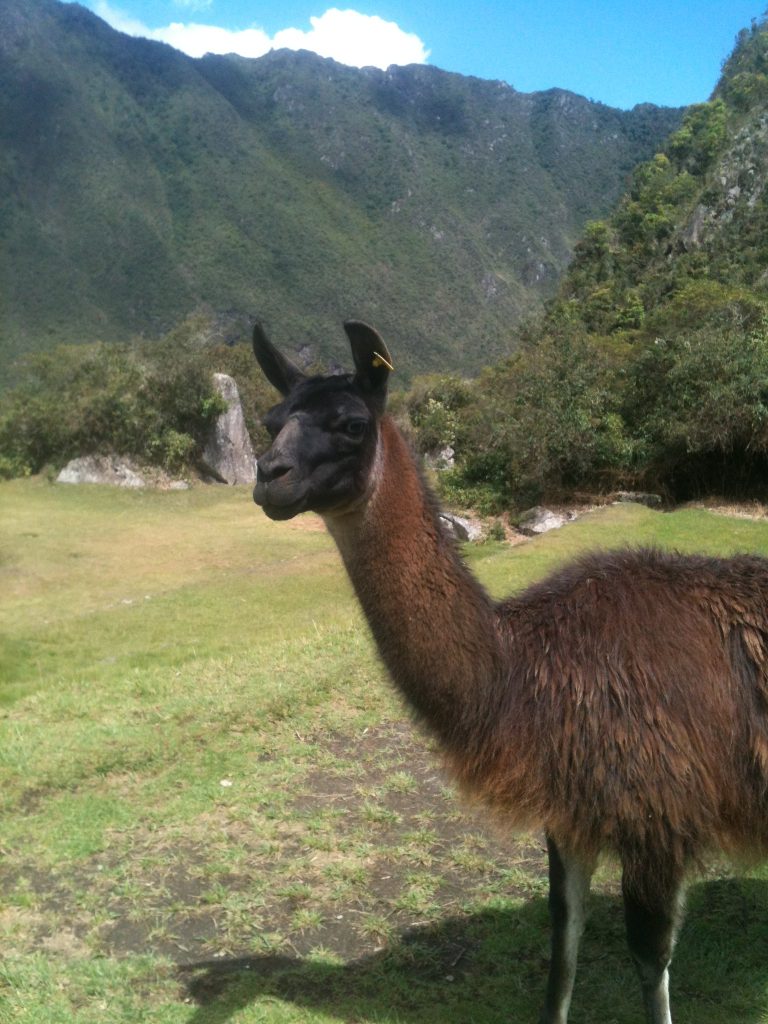 We felt a bit tired, therefore once Reyner left, we had a 30 minute nap on the mountain, to be woken up by a llama standing right over us. It was a great surprise and allowed us to get some close and personal photos with the goofy looking animal.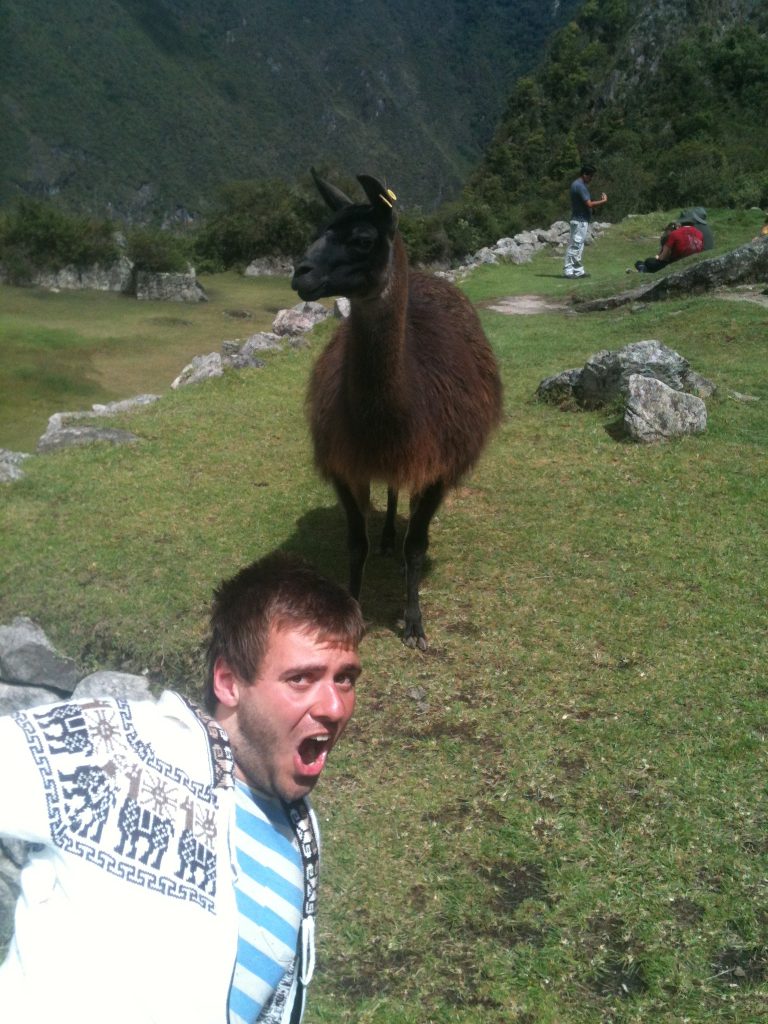 We walked across to the Inca bridge, which was ok as it's only 10 minutes from the main area, however you can't really go very far. The highlight of the Inca bridge was the very steep edges which once again left me more nervous than a whore in church.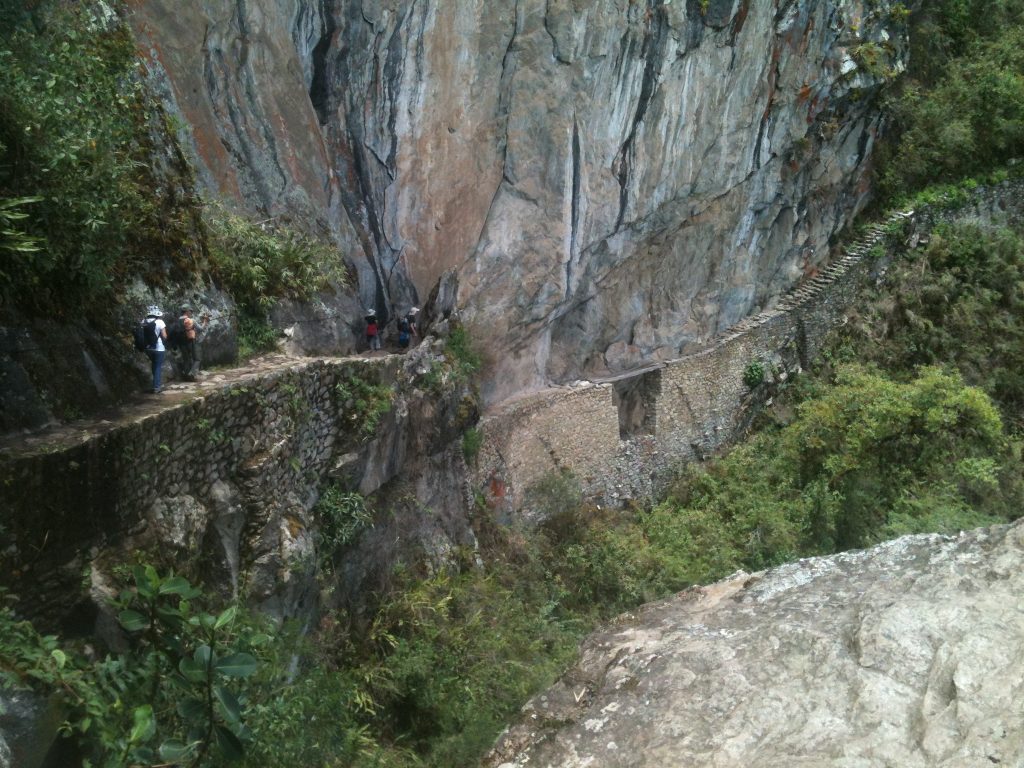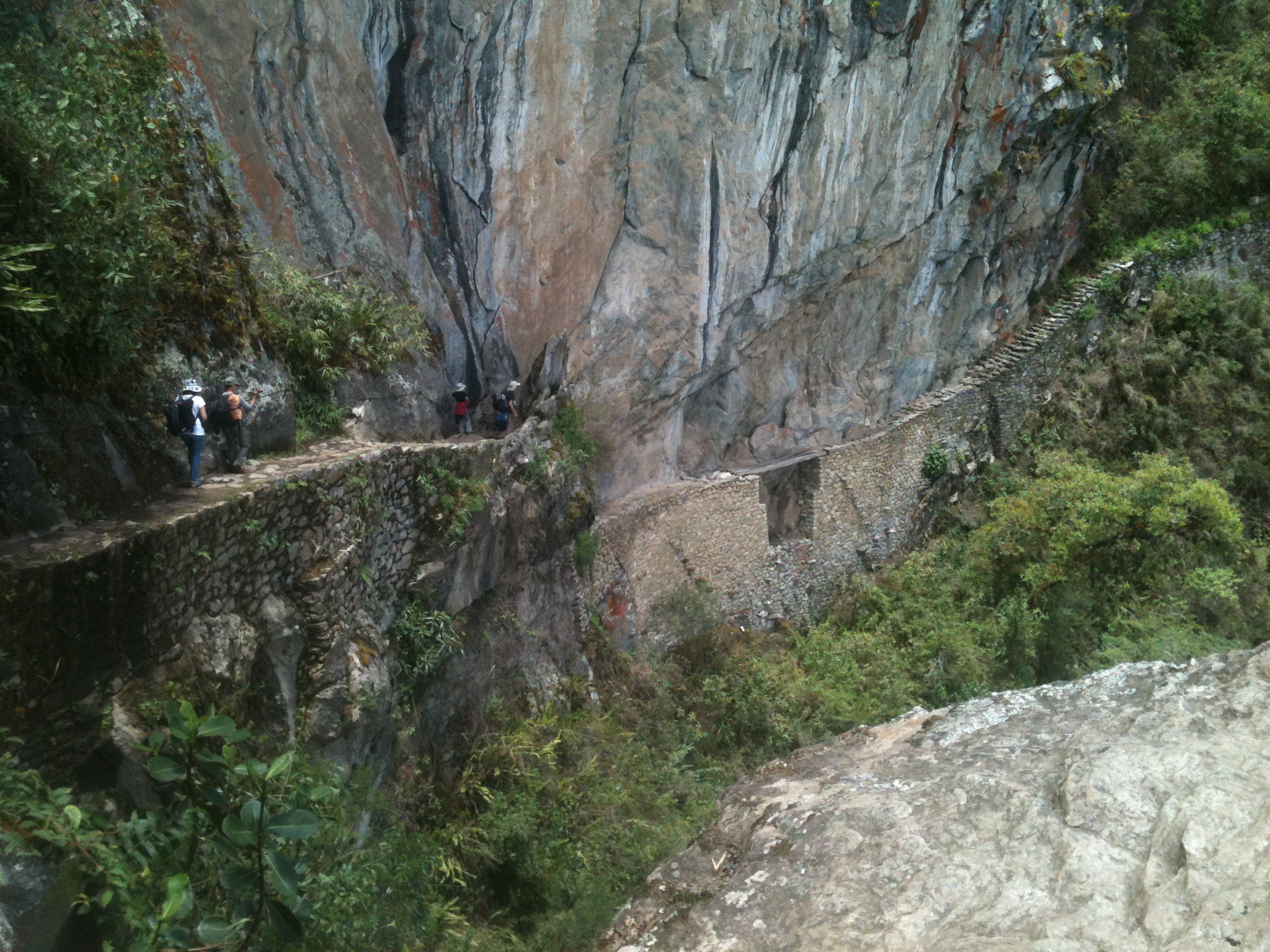 Eating snacks while looking out at Machu Picchu was one of the most surreal things I have ever done, while I couldn't help but think paragliding would be epic over the mountains.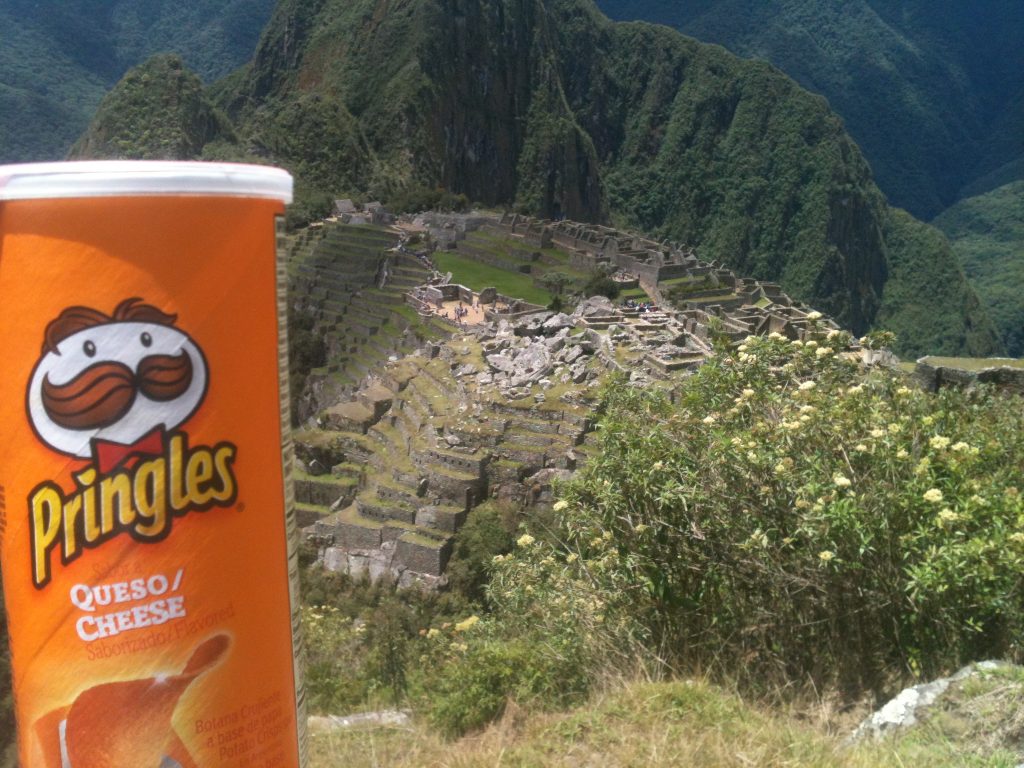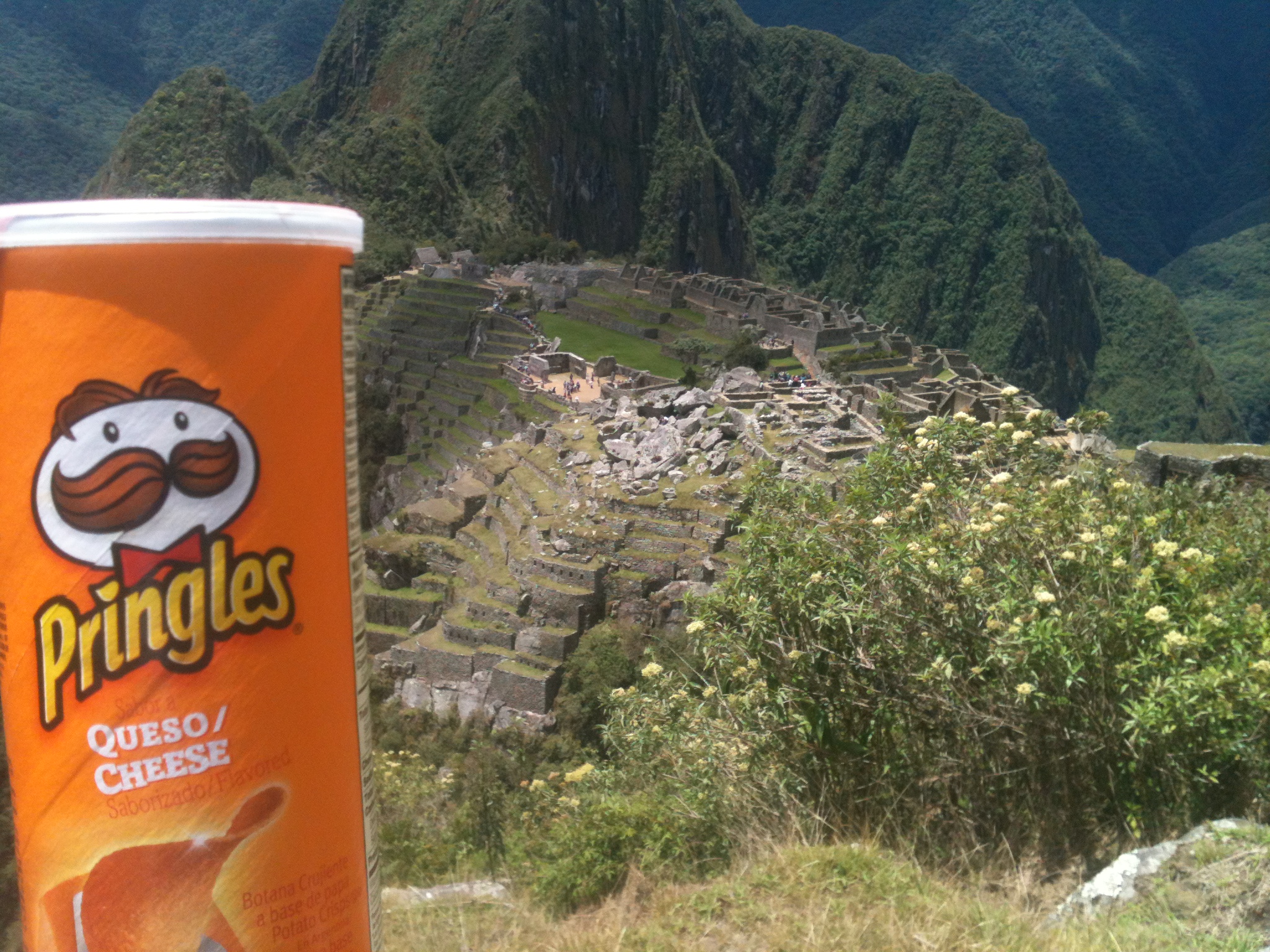 We got really lucky with the temperature as it was sunny the entire day, however the day before it was rainy and cloudy, so we definitely counted our stars.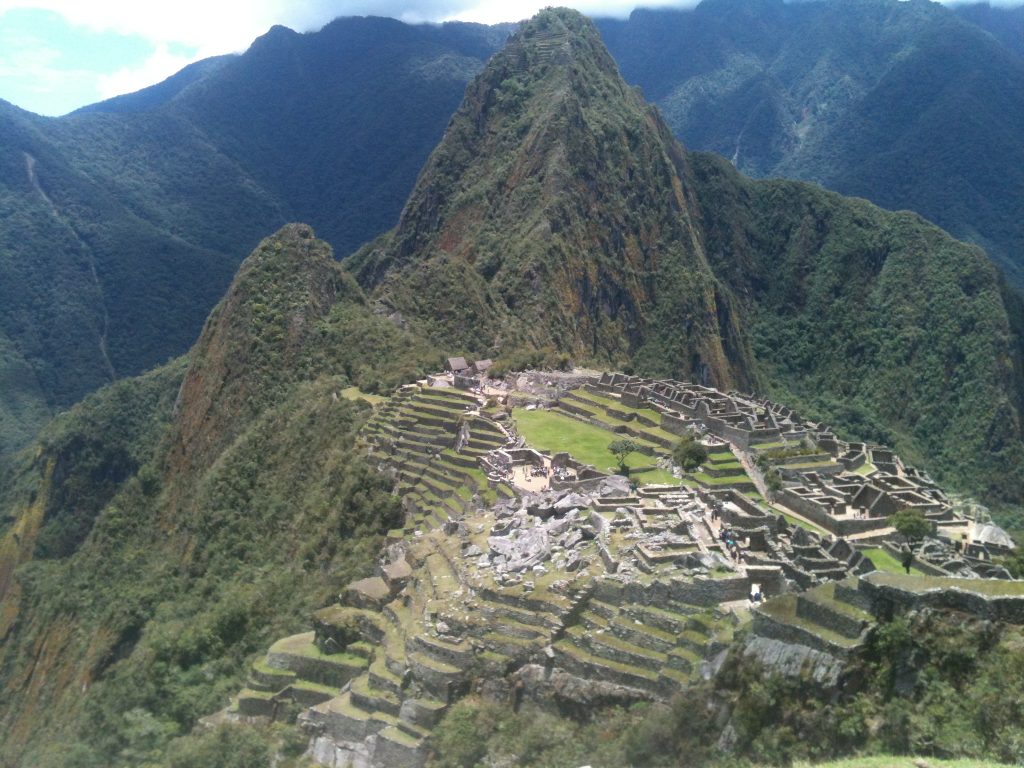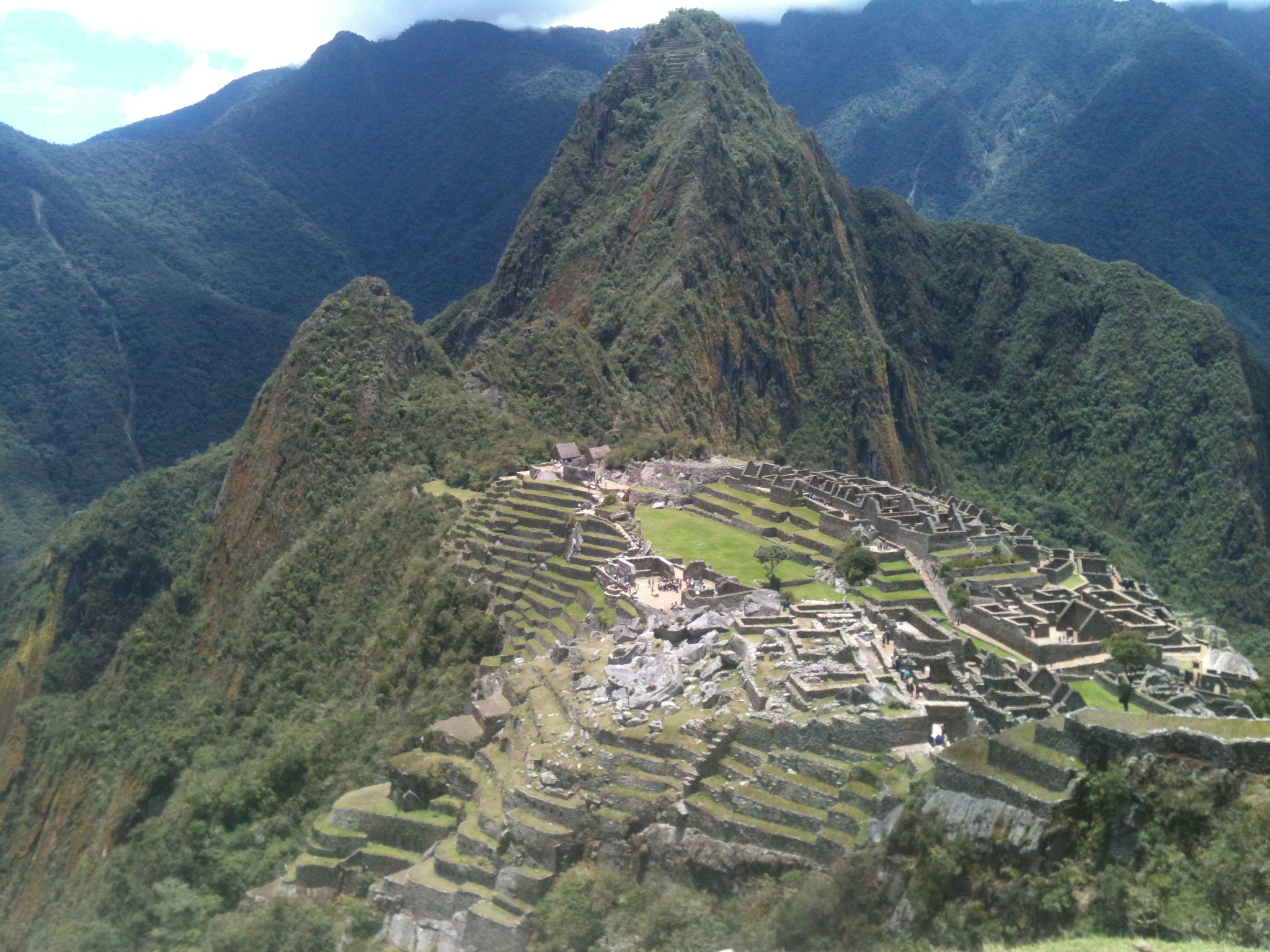 We stayed at Machu Picchu till about 2pm, when we went back down the hill (took about 35 minutes) for some lunch and to get back on the WiFi. My train was at 6:45pm so we hanged out until then and then began the journey back.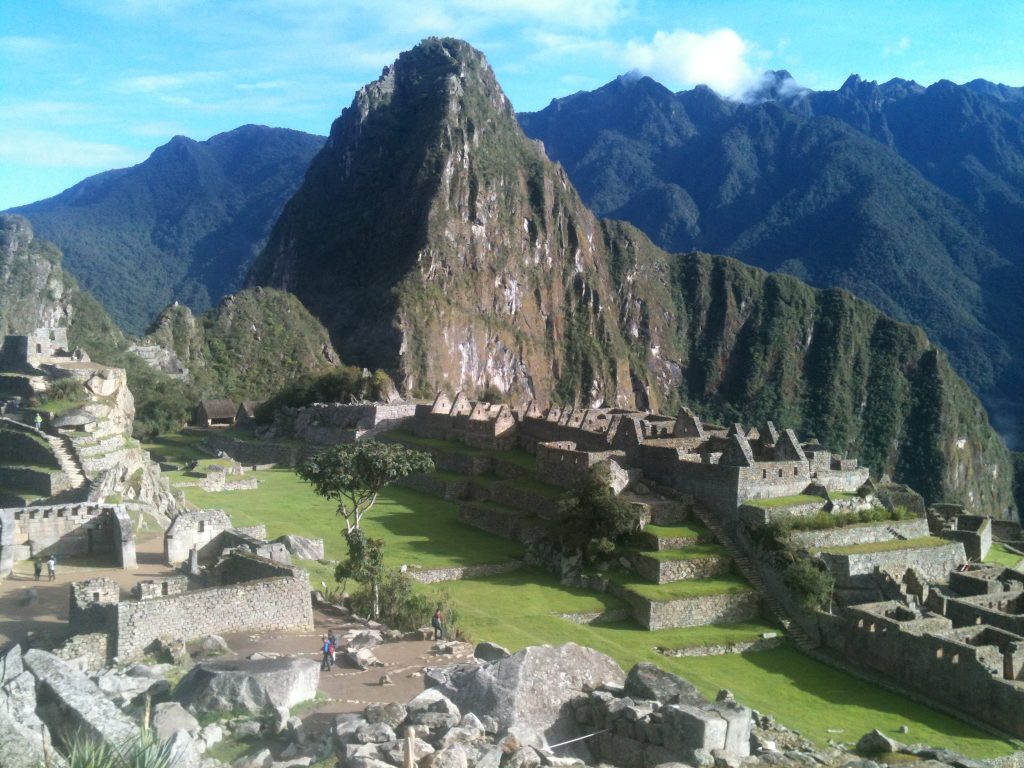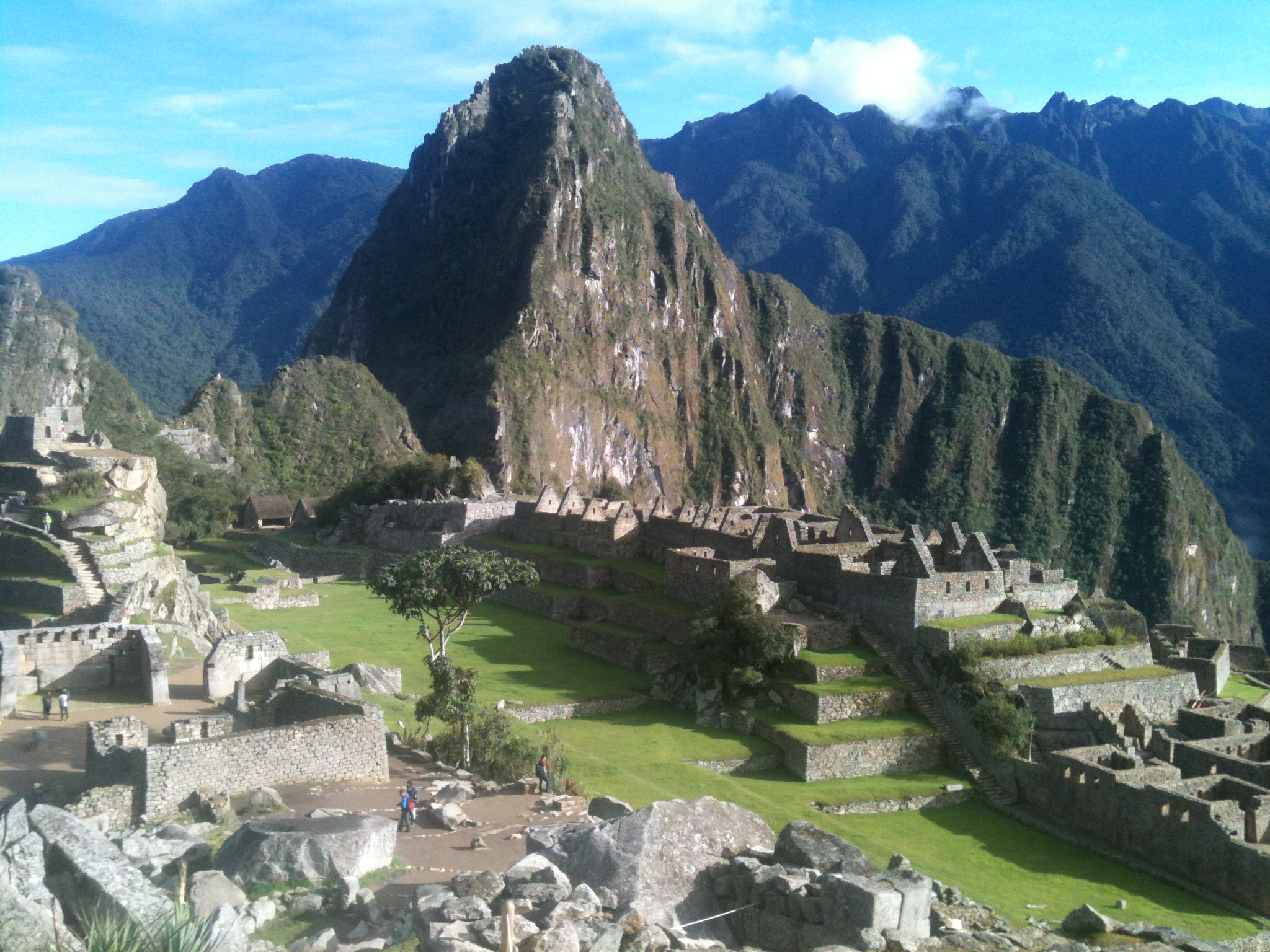 Machu Picchu certainly lived up to its reputation as being a modern wonder of the world and a place you have to visit before you die.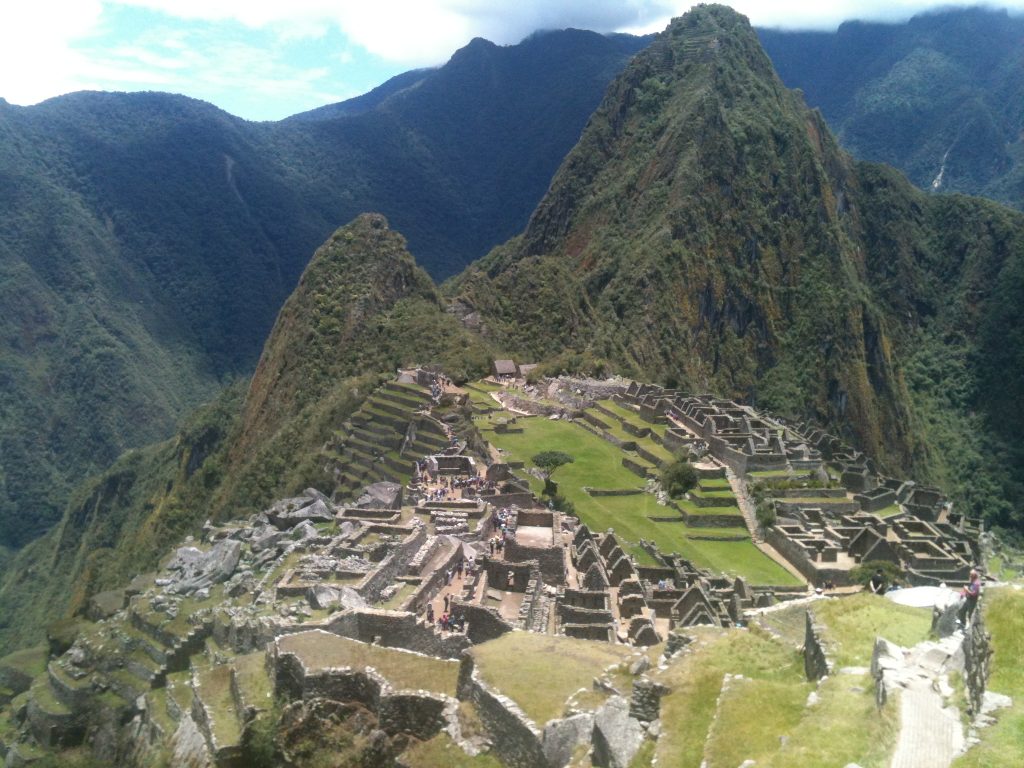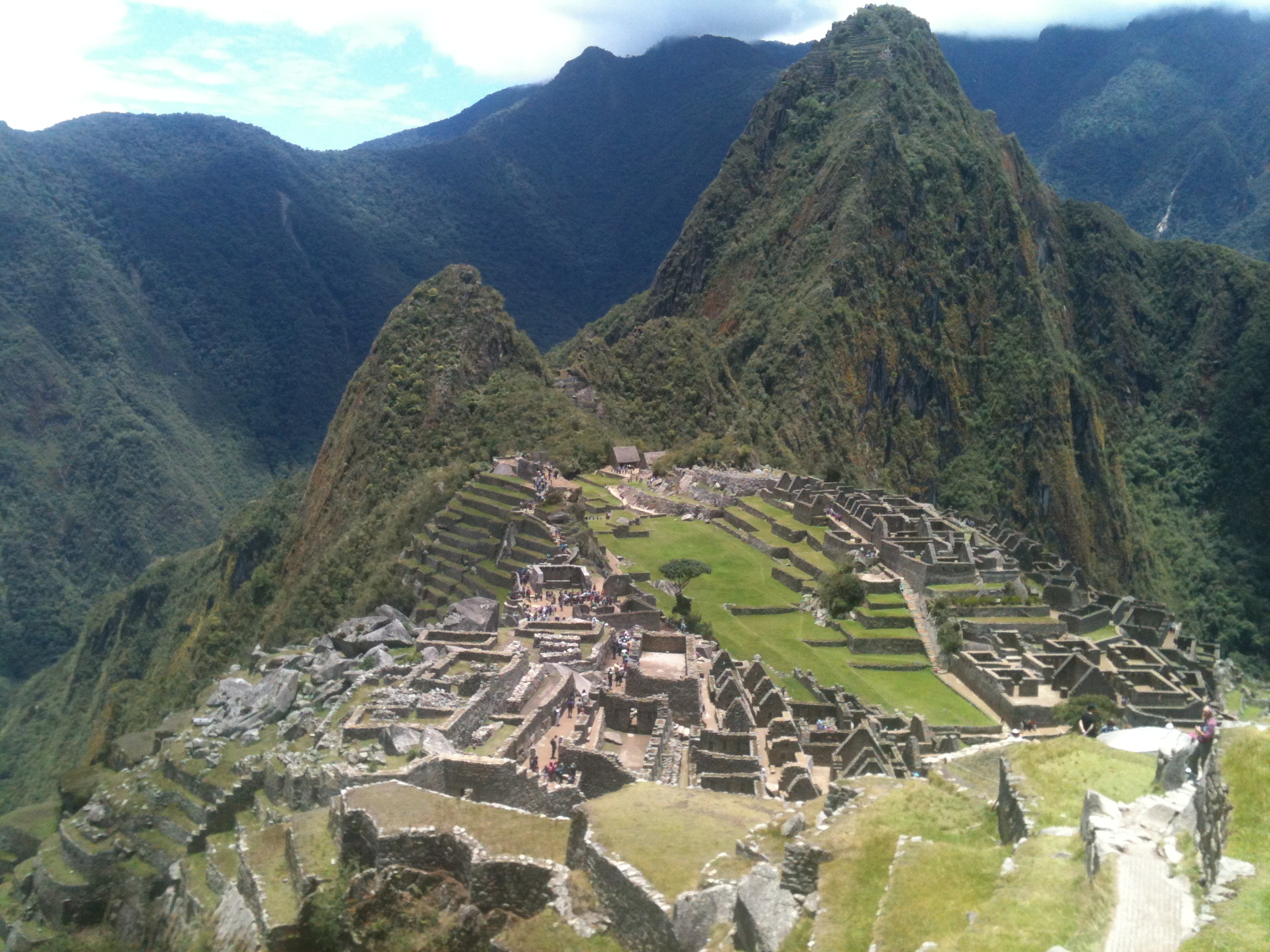 I would also recommend the jungle trek and definitely try to go with Reyner as he is great fun and really made the trek enjoyable from start till end.