Battle for the longest title of all time, we won! Our November has been a little crazy, attending events and conferences on average 3 times per week on top of all the usual stuff, but how could we say no to Fizzbox?? One of our top recommendations for birthday party ideas in Brighton, afternoon tea is always great fun, especially for foodies like us. But the chance to go on a tour of Brighton while stuffing our faces, where do we sign up?

Afternoon Tea Tour Bus Of Brighton
We all met up at the bus station for 6pm, located just off the Old Steine. Heading up to the top of the bus, we were gifted a glass of prosecco on arrival, always a great way to start a trip!
The tour took us along the way towards Worthing, before looping around and showing us the Lanes, Brighton station, 7 Dials etc. It then heads on past the marina and through Rottingdean, before eventually turning around and taking you back to the starting spot.
The Food
It's what you expect on one of these activities, sandwiches at the bottom and cakes at the top, with a scone brought out separately with jam and cream.
The sandwiches include smoked salmon with lemon and caper butter, honey roast ham and mustard mayonnaise and chive cream cheese & cucumber, as well as some quiche.
The sweet treats included a rose and pistachio cake (this one was disgusting but the rest were great), fruit filled eclairs (my fave), macaroons, carrot cake and a 'surprise pot'.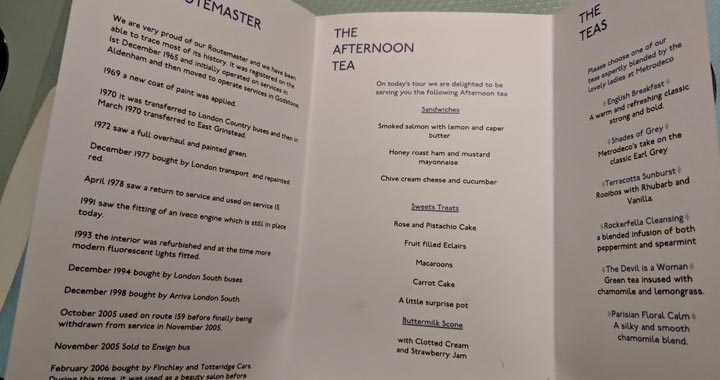 The Tea
I always go for coffee, but if you want one of their special teas then you can pick from an English breakfast, shades of grey (not 50 shades), terracotta sunburst, rockerfella cleansing, the devil is a woman or Parisian floral calm.
Cocktail Making at Las Iguanas Review
I've done cocktail making north of 20 times, which is scary to think about, but it was a big part of my previous career marketing hen parties. I've tried it in bars everywhere in Brighton, but the best by a mile is Las Iguanas.
The cocktails are simply better, no welcome blue slush puppy with questionable amounts of alcohol. This was pina coladas and mojitos, followed by watermelon daiquiris. Plus they also offered us tapas, which it has to be said is the largest tapas of all time!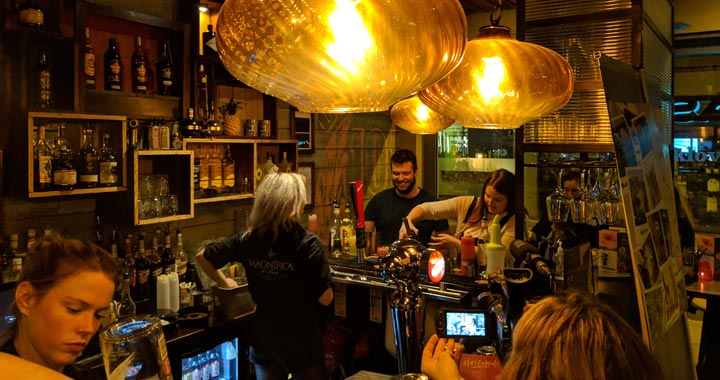 They walk you through how to make each cocktail and you get the chance at all of them, before finally doing a race at the end against someone from your group. Needless to say, I won my race…Even if some cheating was involved.
As always, we're forever grateful to the team from Fizzbox for offering us this amazing opportunity to party it up in Brighton. If you're thinking of booking any of these activities you can do it on their website or feel free to ask me any questions you may have.