You can't come all the way to Kenya without planning a trip to the Maasai Mara, the kingdom of animals where you are certain to see some of the big five (if not all). Despite the vast size of the park, it is still one of your best shots of seeing all the animals, much more so than the Serengeti, while the views are profound and will leave a smile on your face.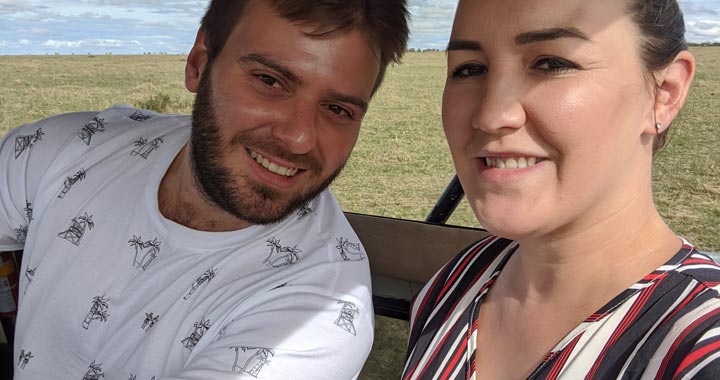 Booking your Trip
We went with Sojourn Safaris, who were absolutely brilliant, I can't recommend them enough. You can also find them on One Day Tours In Kenya
The trip included all transfers, guide, food, accommodation, water, park fees, all taxes/VAT. You may also want money for some alcoholic drinks, as well as tipping the driver. The driver is also your guide, who will be with you from start to end.
Day 1
We were stationed in Nairobi, however most people looking to take the tour are, so don't worry about making your way over, this is all part of the trip, as they will pick you up from your hotel and drive you directly there. It is a bit of a hefty journey, so you will have to take off for 8am.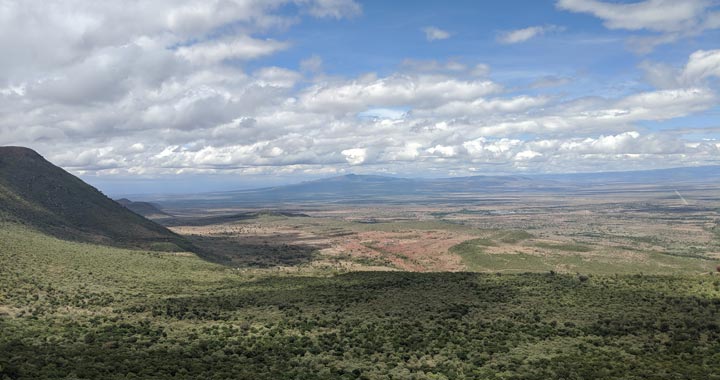 The drive there took around 7 hours, so make sure you have plenty of things to do in the car. During the journey, they will stop off somewhere for lunch (all included), which is served as a form of buffet, with all food included (drinks separately).
After a short break you head back on your way for the second part of the drive, until you eventually arrive at your chosen accommodation. There are various different accommodation options, as highlighted above, while we checked into the Enkorok camping lodge on our first night.
You will be given 40 minutes to drop your bags off and refresh yourself before you meet your guide at the door. You will then be taken on a late afternoon/evening game drive, which lasts around 3 hours.
You would think you might not get to see many animals in this time, well we certainly saw a hell of a lot! On our first day, we saw zebras, cheetahs, elephants, giraffes, lions, wildebeests, a jackal and buffalos.
I'd recommend not spending too long taking photos of zebras, wildebeests or buffalos, as there are millions of them and you will see them non-stop throughout your visit.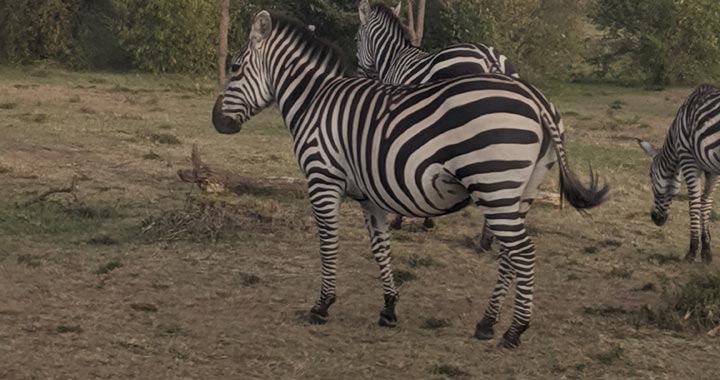 The fascinating thing about the guides is they are all radio'd up to each other and speak constantly, so as soon as one spots an animal, they tell the others where to go, to increase your chances of seeing all the animals possible.
Once you return to the accommodation, dinner will be shortly prepared for you, so you will have 30-60 minutes to relax in your room or to make the most of the wifi in the reception/bar area before heading for a tasty meal.
Day 2
You'll have an early start to the day, as you want to catch the animals while they are active. By midday, they are all hiding from the heat, resting in the shade and generally napping. For this reason, we met our guide at 6:20am to start our safari for the day, however I'd push for it to be even slightly earlier if possible. You will also have breakfast included, which will be setup from pretty early in the morning, as they are aware most will be heading off at the crack of dawn.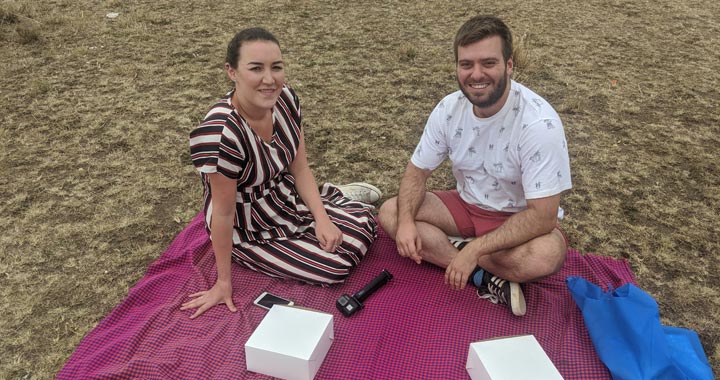 Unlike the day before where we ate at a local eating spot, this time they took us out to eat while in the Maasai Mara. This works from a practical point, as you'd have to drive pretty far to get to somewhere to eat, but it also felt nice to tuck into some great grub while looking around at the expansive landscape.
Day 3
Having gone to bed at 9:30pm, we were happily up bright and early for 5am, so that we could eat our breakfast early and be ready and washed for another 6:20am leave from the accommodation and on for another day of animal spotting. David, being a great tour guide, was ready and outside, waiting for the moment we were good to kick off and get the safari going.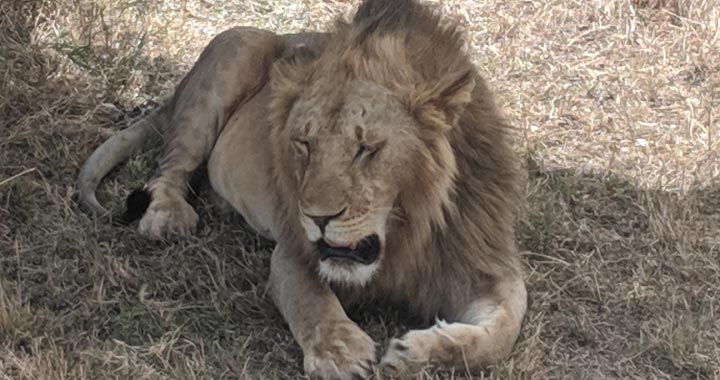 Considering the extensive list of animals we had seen by this point, the last one on the list was the rhino. Considering they know the area they tend to hang out, it was actually quite a drive away, so we sat back as David drove us for a couple of hours to get near the area they have been spotted regularly in the past.
After a fair amount of time staring in bushes and discussing sights with other drivers, including spending some time staring at another leopard (the second we had spotted on our trip, supposedly a rare sight) we finally hit gold.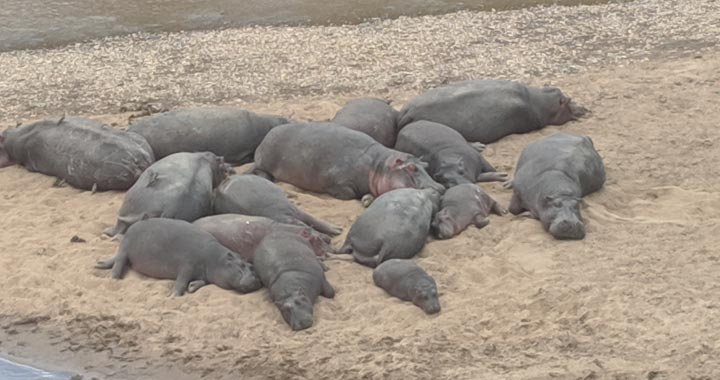 There was a black rhino, which was grazing on the hillside, occasionally coming down when the coast would clear. After plenty of photos and admiring this beautiful creature, we headed on for a few more drives to spot the animals once again, but we decided against an afternoon game drive. By this point we felt we had been very lucky and seen all the animals we could ever have hoped to see, so we headed back to our accommodation for some lunch and a good few beers in the bar (guilty).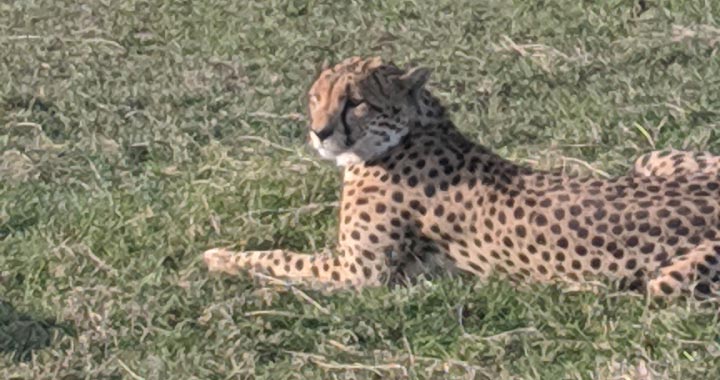 Something Raquel had really wanted to do while in Africa was spot some monkeys, but it had seemed unlikely as they hadn't been highlighted as a potential animal to spot by anyone. Therefore, we couldn't believe our luck that some of them lived on the grounds of our accommodation! We headed back to the room to charge our GoPro when we saw a couple, which quickly became six, as they groomed each other just a metre away from us.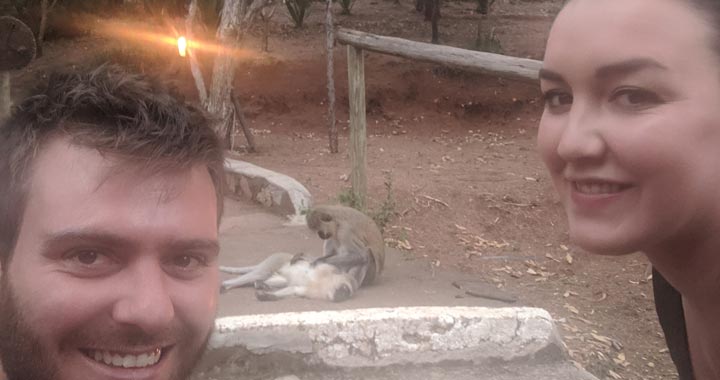 Day 4
We had the option on the final day to either try another drive around the safari or to visit the local tribe. If you try the visit to the local tribe, they will cook you their traditional dishes, dance with you and teach you about the way they live.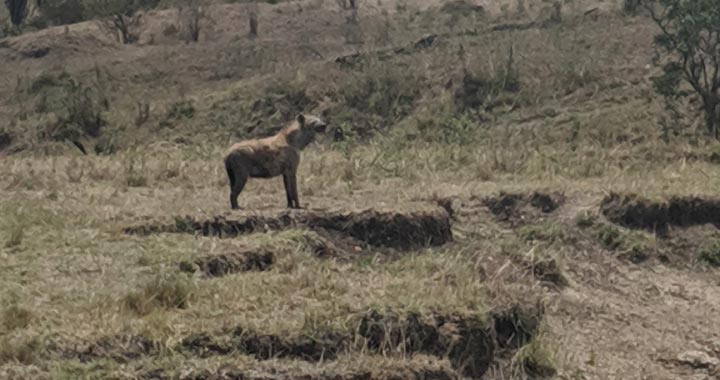 This sounded incredible, however we had already taken on this experience just recently so we gave it a miss, but it was amazing when we did it in the past and I do highly recommend it.
At the end, they will return you to where ever you like, so they drove us back to Nairobi airport so we could continue our Kenyan adventure and head on to Malindi.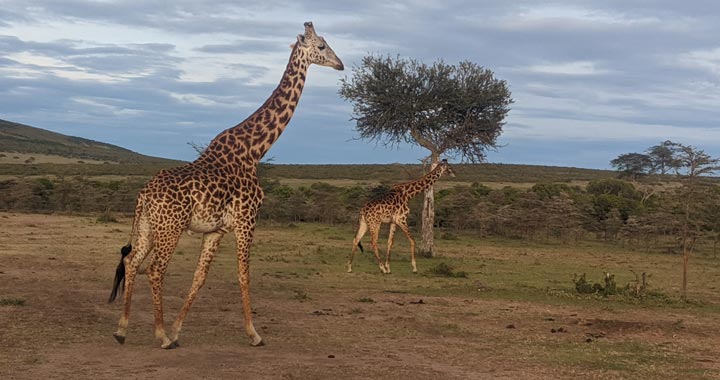 Accommodation
As part of the tour, there are various accommodation options, from lodges to glamping (they call it camping but it certainly is a luxury tent). I've highlighted the main accommodation options below: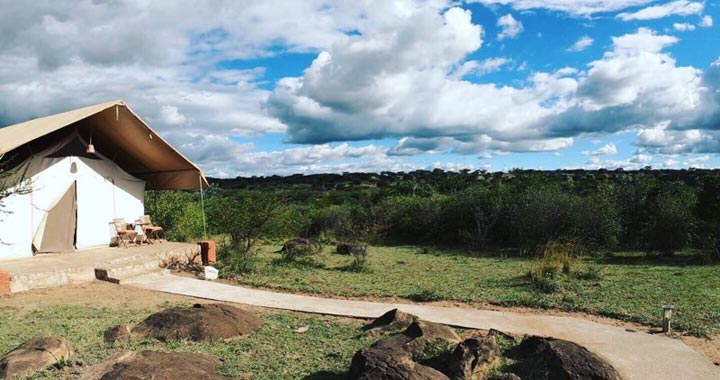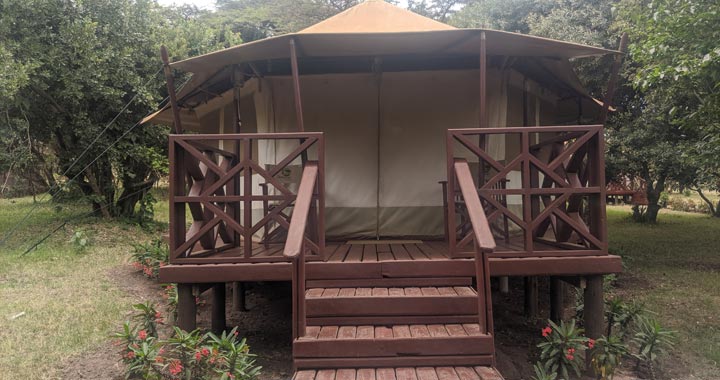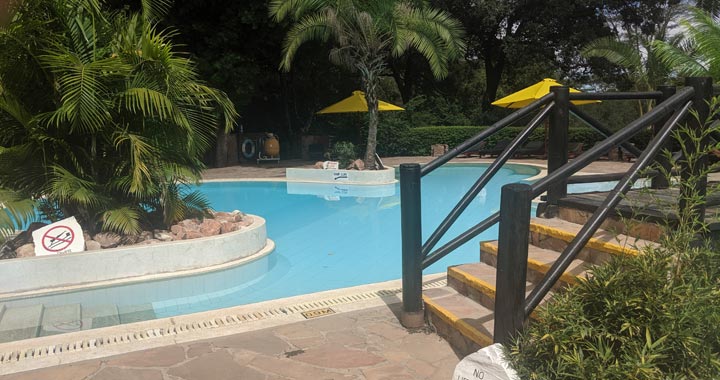 Tipping
You need to remember to tip your driver each day. The general recommendation we received was to tip 500 Kenyan Shillings per day, however we went for 600 per day and 1,000 at the end. Tipping is always a personalised action based on your experiences and your budget available, therefore I don't want to offer too much advice, more just a general guideline.
Animals You May See
I have written a separate guide on animals in the Maasai Mara which I recommend you reading to get a full idea of the potential creatures you will spot on your safari tour, as well as the chances and difficulty of spotting them.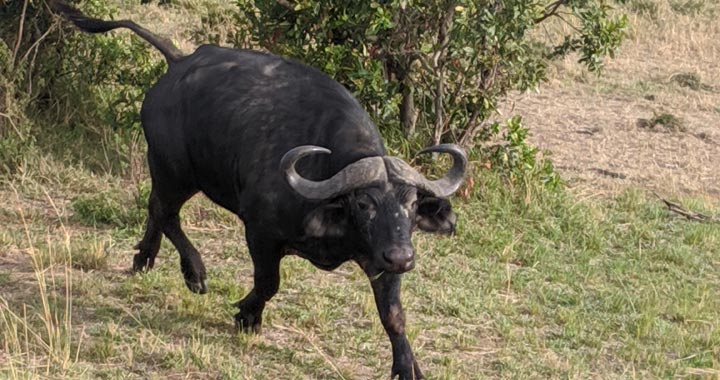 The rhino is certainly the hardest to spot, while leopards are few and far between, but your chances of seeing a lion are surprisingly high! I never expected to tick of the entire big five, not to mention meerkats and ostriches.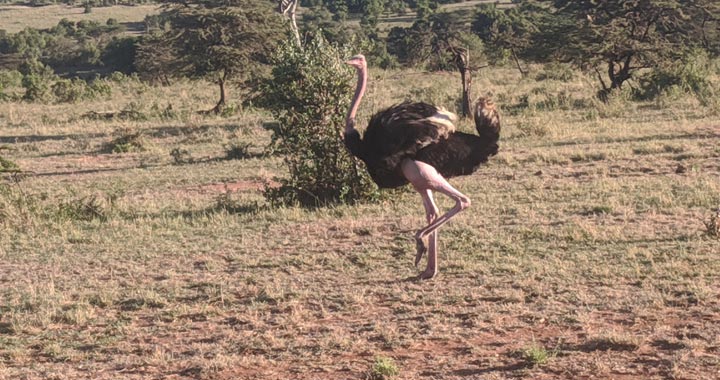 The Vehicle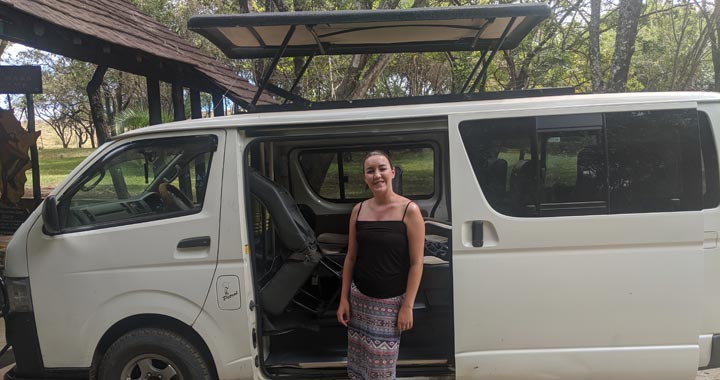 The vehicle we spent the 4 days of adventure in was a safari minivan, which is an 8 seater luxury open roof top van. There was plenty of space and some great leg room, while the top opened up meaning you can stand up and admire the animals properly.