The Canary Islands might be Spanish, but they're located off the West coast of Africa and this means you can expect some really warm weather in Tenerife.
This volcanic island is home to some beautiful beaches, luxurious resorts and thousands of British tourists head over every year to soak up the sun.
If you're looking to book a holiday to Tenerife, then you should first have a look through my list of things to do in order to plan out your itinerary. Make sure to book yourself into one of these 5 star hotels in Tenerife for your visit.
1)     Siam Park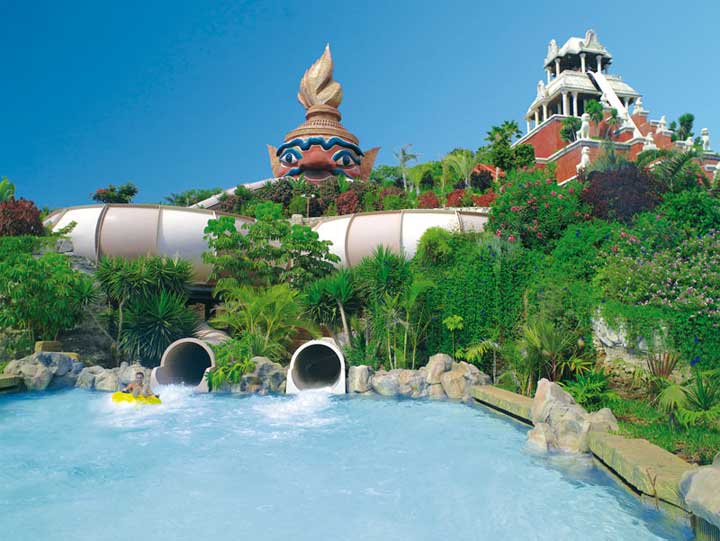 When I first asked Raquel what she thought about her trip to Tenerife many years ago, the instant response was around Siam Park, arguably the best water park in Europe.
I'm slightly addicted to waterparks, so it shouldn't be surprising I've put this right at the top, with a number of amazing slides. The queues aren't too bad (depending on when you visit), unlike theme parks.
The venue is incredibly large, so make sure to grab a map and work out the main slides you want to go on. Whether you're a family, with mates or on a couple's holiday, this is a brilliant activity to try in Tenerife.
You can either order the ticket, or get a combined ticket & lunch, with prices starting at 28 euros.
2)     Mount Teide Cable Car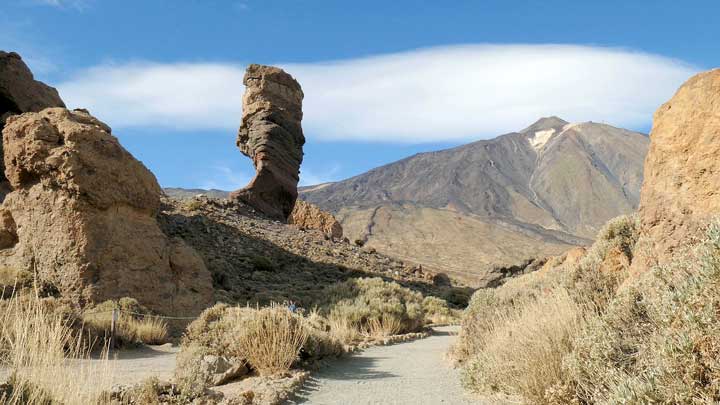 How are your fears of heights? Well it's time to put them to one side as you take on the 8 minute ride up through the clouds up 3,555m.
The weather is a lot cooler once you're up there, so make sure to pack something a little warmer, so you're not stuck in shorts and flip flops shivering away.
This geological treasure is certainly picturesque and is great for adventurers or someone just wanting to do something a little different to days at the beach.
Some have recommended going up at sunset so you can watch the sun drop down over the mountaintop in what is quite a romantic scene. You can book yourself an audio guide or an actual guide to talk you through the history of the area and plenty of geological facts.
3)     Cueva Del Viento – Wind Cave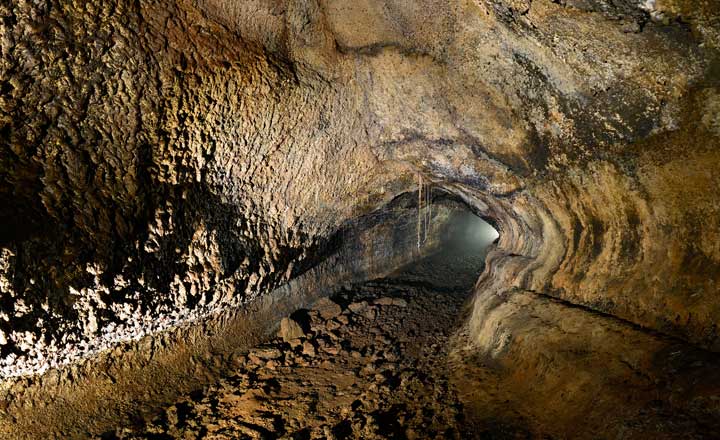 More commonly known to tourists as 'Wind Cave' the Cueva Del Viento is the 6th largest lava tube system in the world.
Located in the North of Tenerife, this is a fascinating sight, looking at the way the cave has formed over time, however the fear of being caved in might lurk for a few people.
Most people set around 2-3 hours for their visit, with 45 minutes actually spent inside the cave, so you can combine this activity with your visit to the Mount Teide.
4)     Anaga Rural Park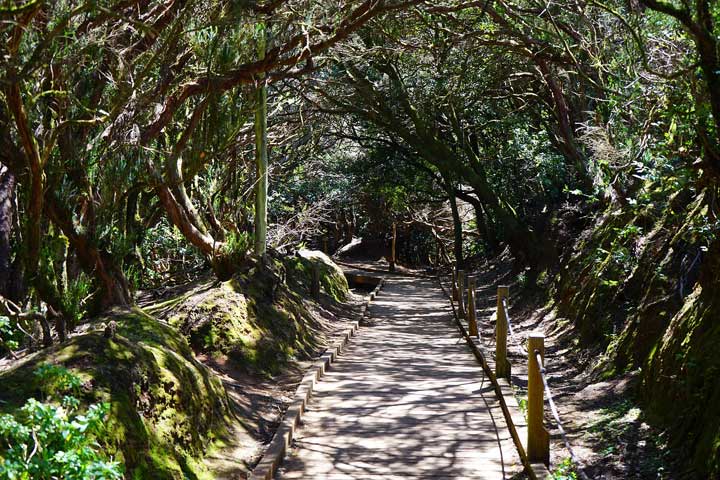 Also known as the Parque Rural de Anaga in Spanish, this humungous nature park is a great day trip for those that love hiking or seeing the great outdoors.
Another attraction found in the Northern area of Tenerife, this is a UNESCO World Heritage Site with gorgeous scenes of the forests and mountain tops.
If you're up for a good walk, you should look up the trekking trails beforehand to find the best routes for how long you're wanting to go for. There are also guided hiking tours in case you're worried about getting lost.
5)     Los Gigantes Cliffs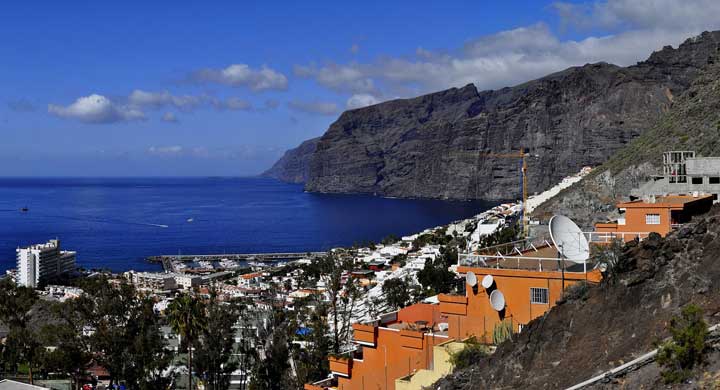 The 'Cliff of the Giants' is a 600 metre tall cliffside found in Santiago del Teide, with the rock formations rising from the sea to make for some great photos.
You can combine a visit to the cliffs with a relaxing day on the beach, while there are also a number of great restaurants here to stop off for lunch.
Popular with couples and young families, you will mainly find British tourists here, but it's not completely overrun like some areas of Tenerife. Of course, most of the tourists will be found on the Los Guios beach, which is only 180 metres long, meaning the crowds can get quite thick and saturated.
These are the most impressive cliffs on the island and I would definitely include it in your itinerary, but probably just for one day.
6)     Jungle Park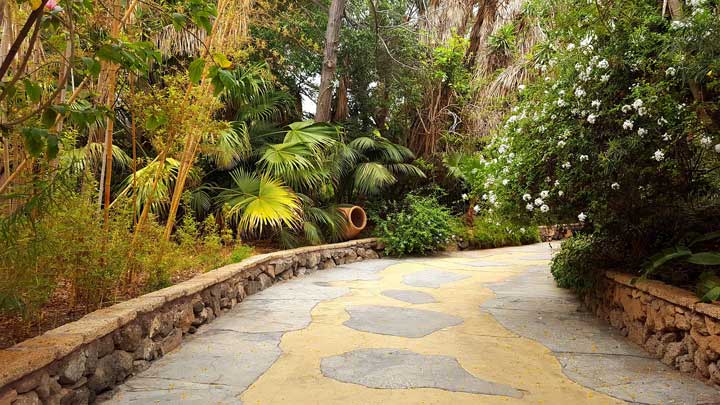 Jungle Park is certainly worth a visit if you want to see some wildlife, opening their doors at 10am and shutting at 5:30pm.
The 75,000 square metred area of jungle will mean this could easily take you a couple of days if you have the time for it. You will witness gorgeous waterfalls, lagoons and caves, not to mention a variety of wild animals.
I would recommend avoiding Loro Park, as they have shows with the orcas, something that disgusts me, however as far as I'm aware, Jungle Park is a lot more ethical (I hope I'm right saying that).
You will find white lions, orangutans, lemurs and chimpanzees, just to name a few, while they also have a large bird collection, including flamingos and parrots.
7)     Masca Valley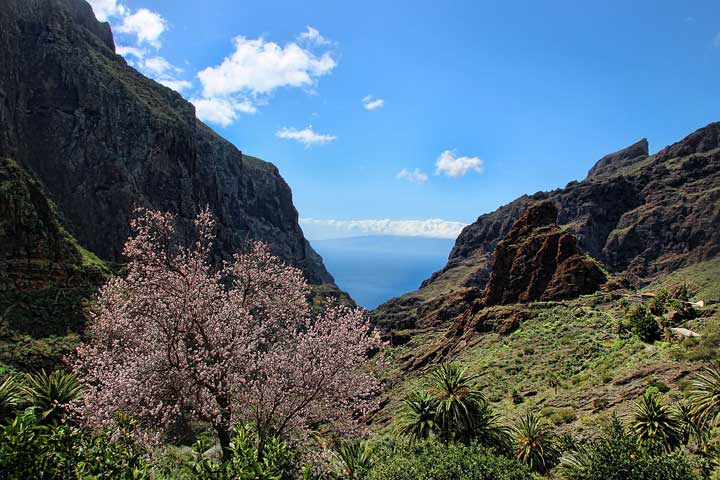 The Masca village is found in a valley between the Teno mountains, found on the Western side of Tenerife, so it will be a bit of a journey away from the others on this list, but certainly worth the trip.
You can drive here, but the roads are a little dangerous, so make sure to go very slowly, or simply go by public transport or taxi.
While the scenic views are the reason everyone comes here, you can also stop off for lunch or dinner with some nice restaurants, while you can snack on fresh fruit sold by locals during the morning.
The forest trails make for a great walk, as you look out at the rugged cliffs and wild landscape, with certain routes fitted to different fitness levels or experience.
I'll make sure to add to this list over time, but if there is anything you feel I've specifically missed off, please do let me know and I'll do my best to add it over time.