Following our amazing visit to Minehead for Raquel's birthday, not to mention a cheeky proposal, I thought it was worth drawing up a list of all the best activities to try if you're planning a trip over.
It's worth highlighting that there are a number of areas just outside of Minehead, such as Blue Anchor, but I have tried my best to limit the selection to local activities so you don't have to travel too far.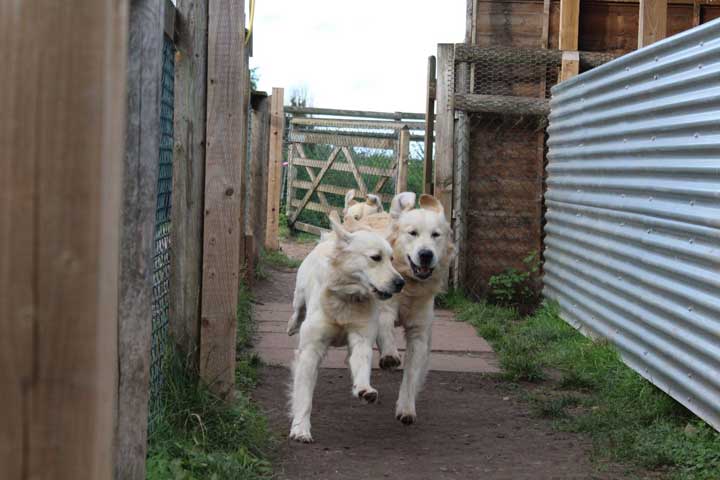 The whole reason we took a 5.5 hour trip to Minehead was to see the Golden Retriever Experience, including 32 dogs crazily running around. It was an absolute dream, seeing so many cute and happy faces.
The experience lasts 2 hours, while I have written a longer article (linked above) which goes into all the details in case you're tempted.
How Much Does It Cost?
It was £65 per person, but you can get discount for children, students and senior citizens.
How Do I Get There?
You can take the 28 bus from the centre of Minehead, which takes 20 minutes.
2) Minehead Metal Heads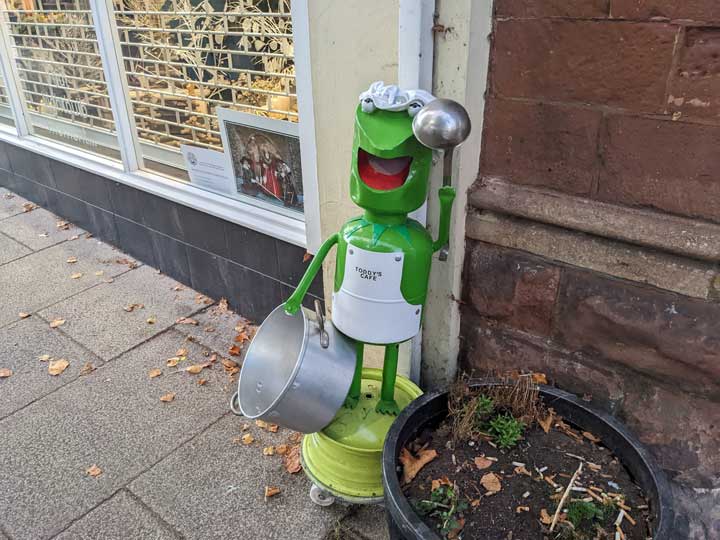 We hadn't heard of the Metal Heads when we arrived in Minehead, so this was a nice surprise. Dotted all over the town are these mini metal statues, comedically designed to often represent what they're in front of (a hairdresser in front of a barbers etc).
Apparently they were all made by one retired carpenter, who wanted to cheer everyone up during Covid and give something back to the community. Well it certainly worked, giving us great entertainment as we walked around looking for them all.
You can now even get a trail map of all the metal heads, with 160 in total, but I prefer just randomly spotting them and keeping a keen eye out for them.
3) South West Coast Path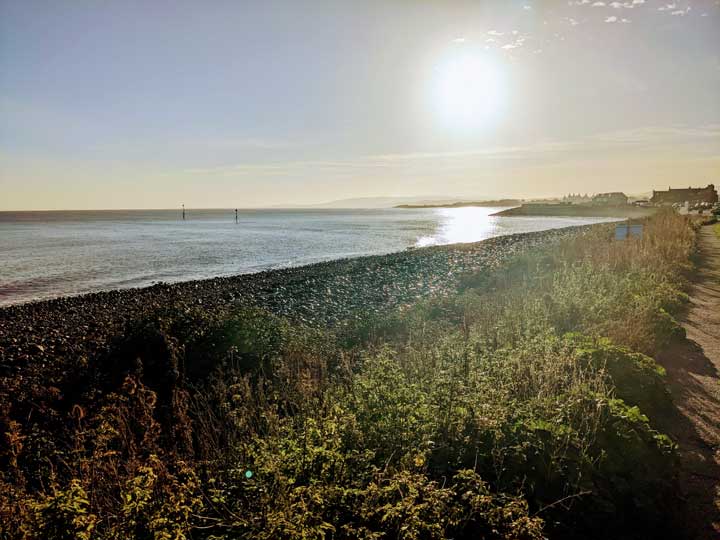 For those who love to go on country walks, this was a nice activity in the morning with the sun beaming down, walking along the coastline.
The walk starts at the Quay West car park, near where we were staying, while it carries on for around 1.3 miles. Expect some mixed scenery, including the beach, woodlands and the occasional wildlife.
Make sure to bring some water and sandwiches with you, as there aren't many places you can stop off for a refreshment.
How Do I Get There?
You can easily walk here along the coastline, no need for a bus, it just takes 15 minutes from the centre of town.
4) West Somerset Railway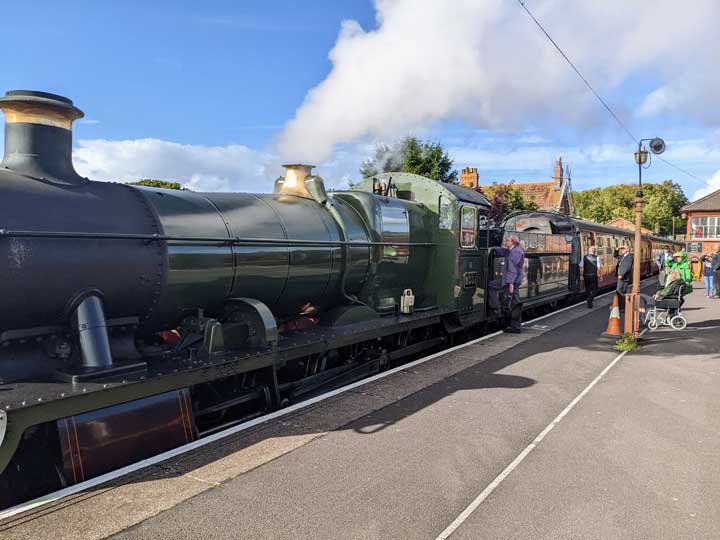 This might appeal to people of a certain age slightly more, as they can reminisce about the smell coming from the steam engine and memories of going on summer holidays growing up.
For myself, having travelled on trains for 5.5 hours the day before, I wasn't in love with the idea of the train journey, but you can visit and snap some pics of the trains for free.
The route has multiple stops with nice walks, or you can stay on the full length and back, which took around four hours.
How Much Does It Cost?
It cost £30 each, while it's half price for children. You do actually have to pay if you want to bring on your dog (virtually everyone had a dog with them), but it's only an extra £3.
5) Blenheim Gardens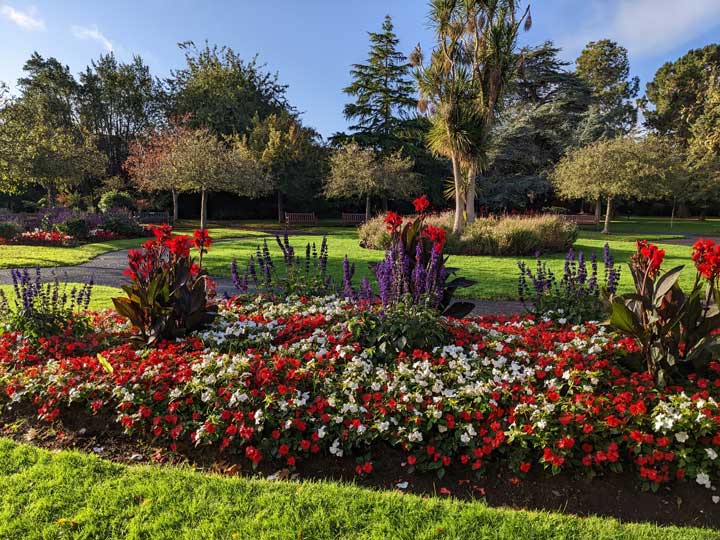 This giant park was a spot we didn't know about and just happened to pass while on the way to town, but were delighted by how incredible it looked.
No dogs are allowed in the park, which is a little sad, but it also makes sense why all the flowers are looked after so well, with the park more of an attraction than somewhere you go for a quick dog walk.
Also, if you 'find yourself short', there are some public toilets in the park, which are open most of the day.
6) Butlins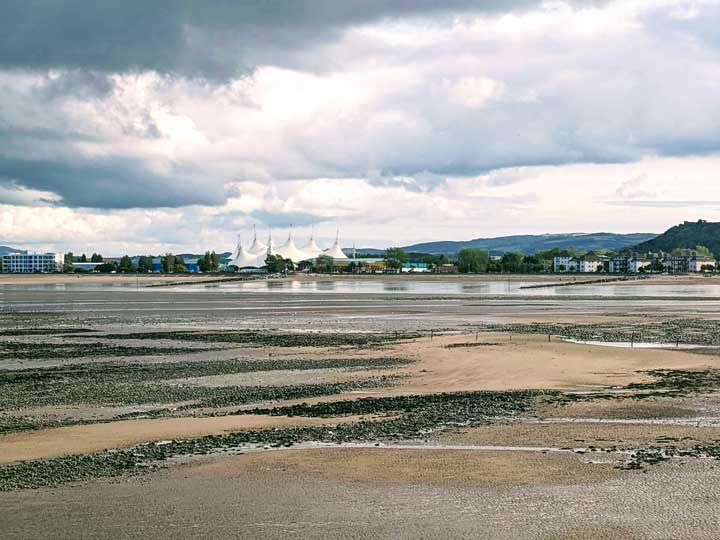 This isn't somewhere I visited, but considering 90% of the train was full of people visiting Butlins, it felt wrong not to mention it on a list of things to do in Minehead, considering it takes up 25% of the town!
With live shows, water slides and an adult only option, this is an experience that might appeal to hen do's and groups of friends for the adult weekends, or families for the rest of the time.
In fact, we've actually booked ourselves and a few friends into the Butlins for next year in Bognor Regis, so this will be my first experience!
7) Eat An Ice Cream On The Beach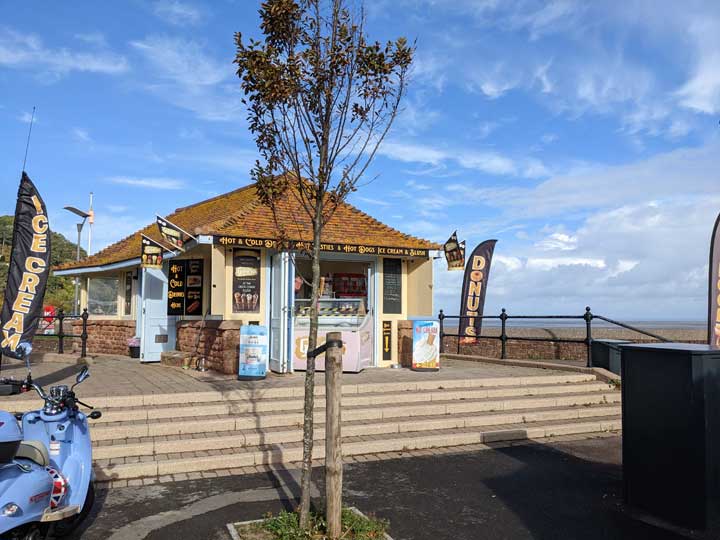 Right along the seafront, you will find Gelarto Beck's Decks, a little ice cream shop, where you can pick up the Gelarto ice cream, a whippy ice cream or some doughnuts. They even serve ice cream for dogs, so they don't have to feel left out.
Further along the seafront you have Echo Beach Café, which also served up ice cream, as well as cheese toasties or some cream tea.
The priced were relatively decent and the food quality was brilliant.
8) Crazy Golf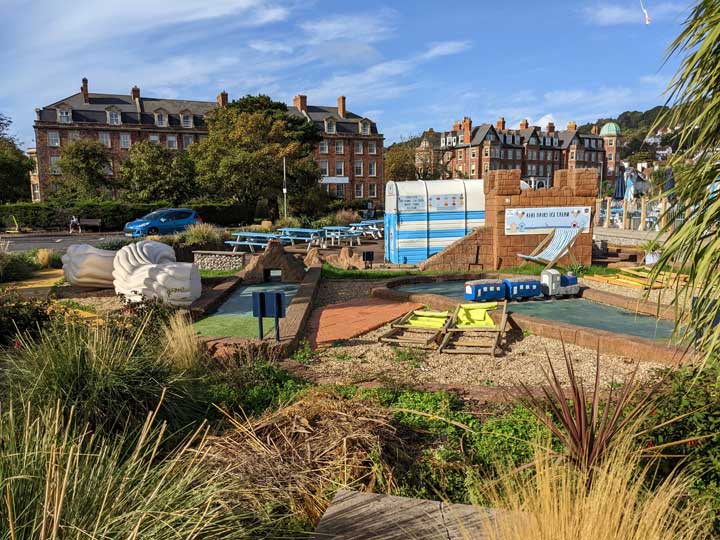 Located alongside the Jubilee Café, this is a great day time activity whether you're with mates or the family.
You need to speak to the staff at the café if you want to have a game of mini golf, while you can also stop off here for a cooked breakfast.
Crazy Golf was a big part of my childhood holidays in England, always great fun and brings out the competitive side in everyone.
9) Visit The Beach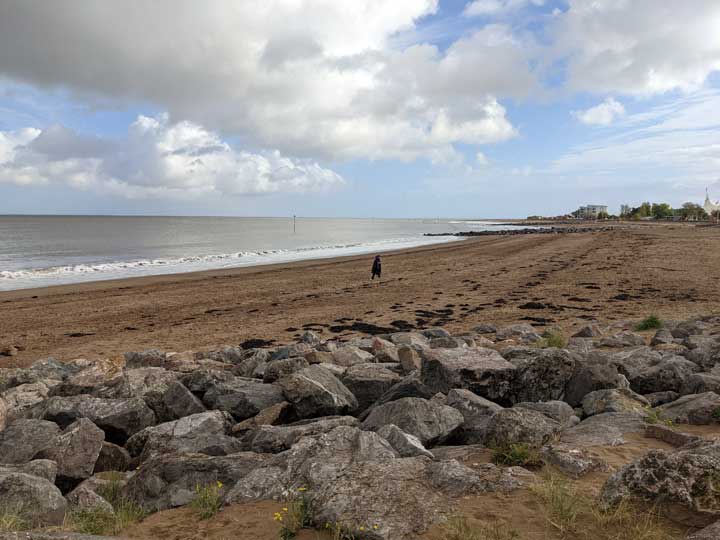 It feels imperative that you highlight a trip to the beach when by the seaside. It was a bit chilly when we visited, so we didn't spend too much time soaking up rays, but there were a couple of people jumping in the sea, a lot braver than me.
Compared to the intense beach crowds I'm used to in Brighton, this felt nice and peaceful, mainly consisting of dog walkers. Of course, this also means you have to keep an eye out for the pesky owners who don't clean up dog poo, which we did occasionally spot.
10) Minehead Harbour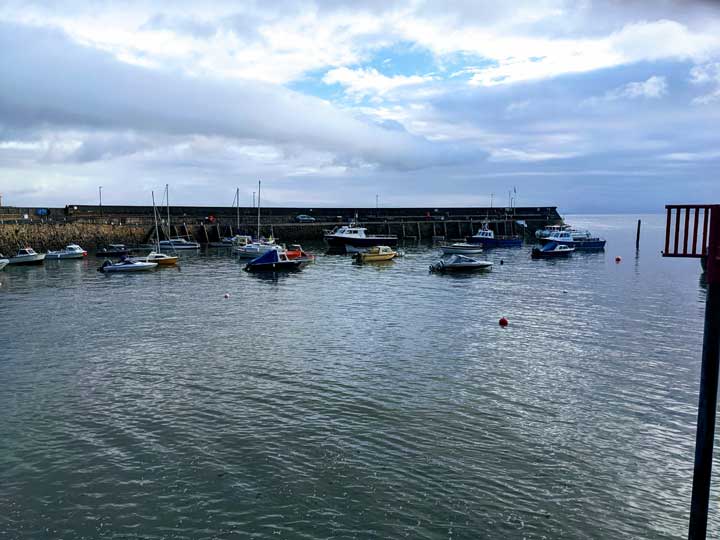 This one won't keep you busy for long, but it is certainly worth checking out, plus you can relax nearby with some lunch or a coffee.
Depending on the time of day, the tide may be in or out, meaning the boats might be grounded or floating on the sea.